G2 Fall Report 2022: Vue.ai earns 7 badges for the third time in a row!

4

min read
Reading Time:
3
minutes
The G2 Fall 2022 report has arrived, and the results are in: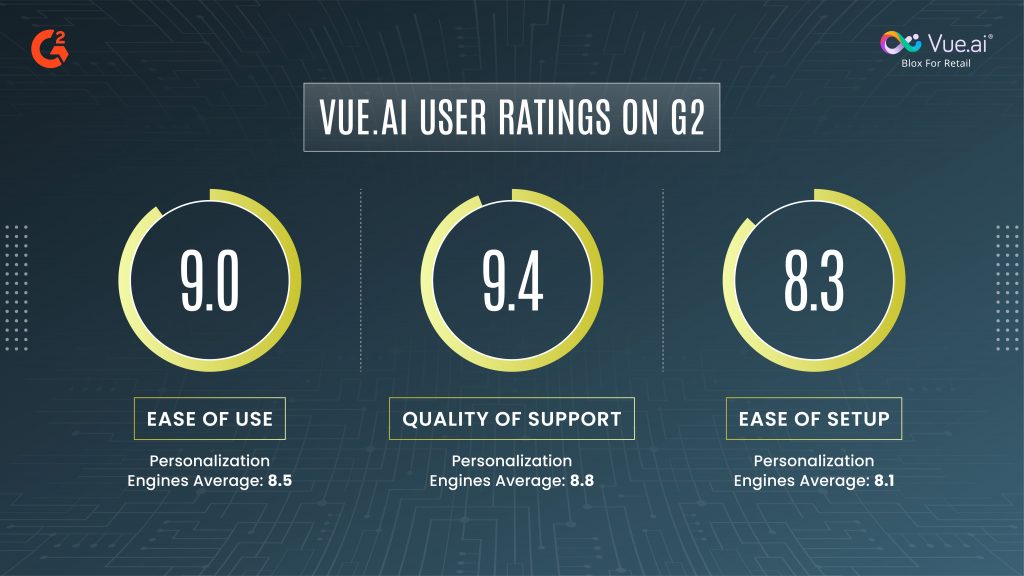 After bagging seven badges in our Summer and Spring reports, Vue.ai received seven badges again, this time in four categories in the G2 Fall 2022 Report!
What are G2 reports, and why do they matter?
G2 examines and tracks the overall performance of companies listed on their platform every quarter and publishes a thorough report. They rely on first-party unfiltered, unbiased reviews from verified customers.
G2's research grading techniques utilize user feedback and data from online channels and social networks. They use a unique algorithm to generate real-time Customer Satisfaction and Market Presence rankings.
The G2 Fall 2022 report provides details on these companies' performance, reviews, ratings, and scores as of September 1st, 2022.
Here's what we bagged in the G2 Fall Report 2022!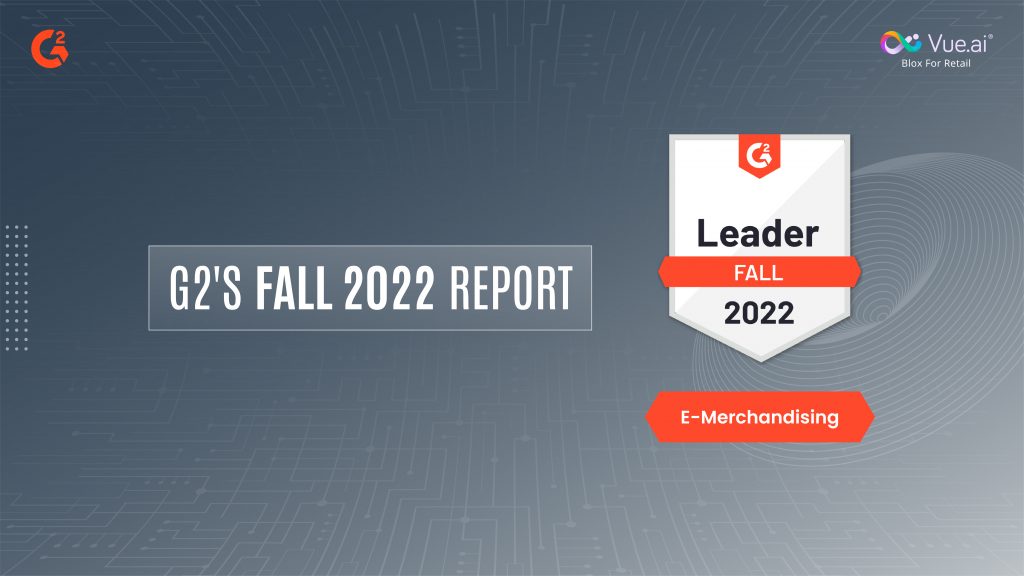 Leader – E-Merchandising
E-merchandising is selecting the right product or service in the right place, accompanied by relevant content, to maximize impact and sales. Our top priority is maximizing enterprise development through Digital Transformation and AI transformation processes.
Whether supporting businesses at every step or guiding them with a roadmap for transformation, our team and AI do all the heavy lifting so enterprises can keep it simple.
We are grateful to be placed as a Leader in this category!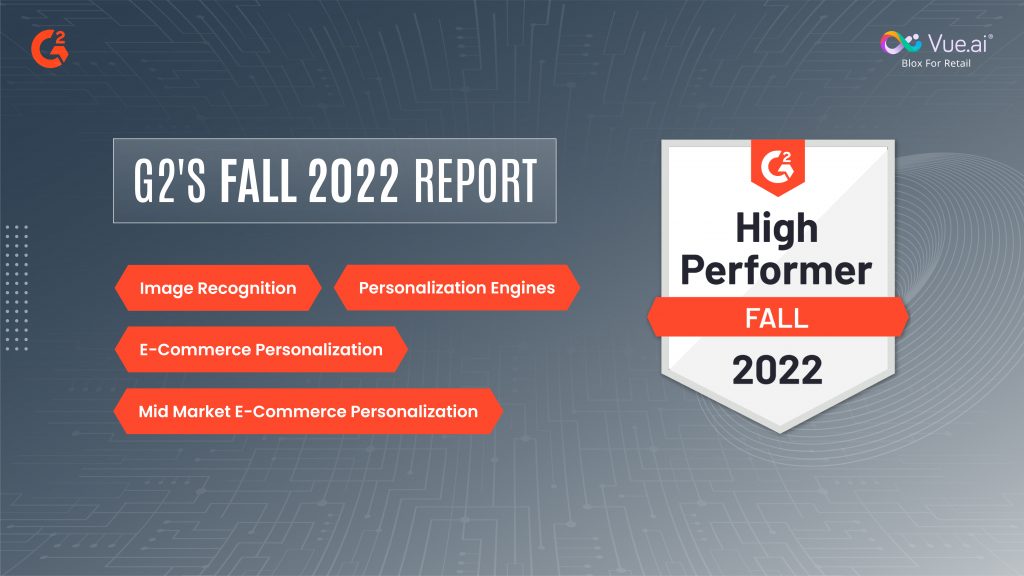 High Performer
Earning the High performer badge happens when the organization has recorded high levels of customer satisfaction in their reviews in the respective categories.
Recognized as a High Performer, here are the categories that Vue.ai won over in the G2 Fall 2022 Report:
Our solution is easily customizable with trainable AI models, resulting in high accuracy with image recognition and high speed with AI and automation.
Vue.ai enables the moderation of vendor images at scale!
Vue.ai's AI-powered personalization solution combines product and shopper data to enable accurate search results personalized for every shopper!
eCommerce Personalization
By learning from shoppers' actions on the site, Vue.ai's personalization engine creates nuanced shopper profiles for each shopper and maps them to rich product data. Using this, the AI finds and displays the products in the catalog that the shopper will most likely purchase throughout the shopping journey.
In addition to qualifying for inclusion in the eCommerce Personalization Software category, a product must have at least ten reviews left by reviewers from a medium-sized business.
Embraced by retailers and implemented as the go-to Retail AI product, Vue.ai has consistently driven results to bag this badge.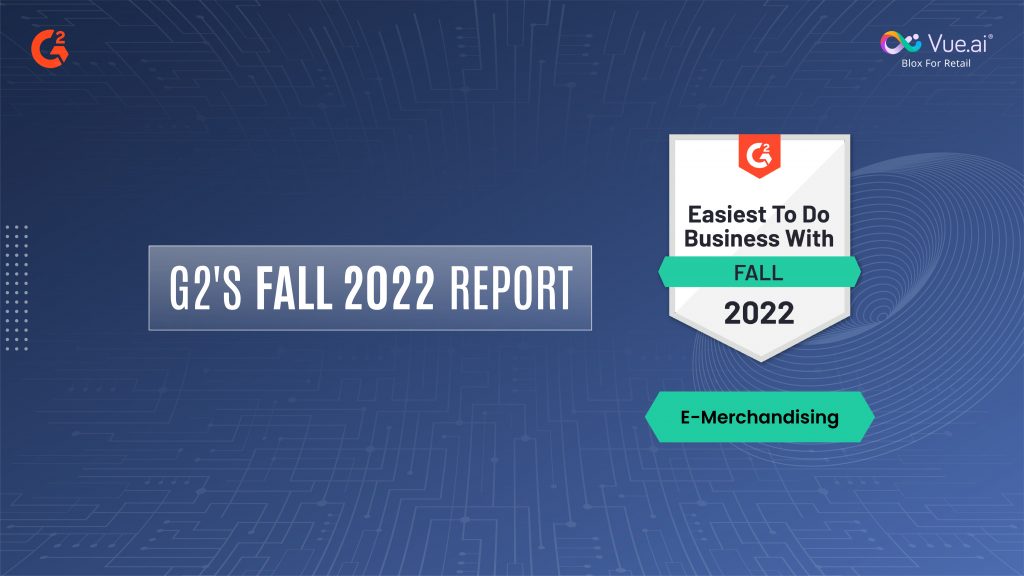 Easiest To Do Business With – E-Merchandising
Team Vue.ai reflects its personalized AI solution, which is seamless and tailored to the users' needs.
We help retailers merchandise their products better by using AI to create high-quality content and images, curate collections, give the right recommendations for each shopper, and more.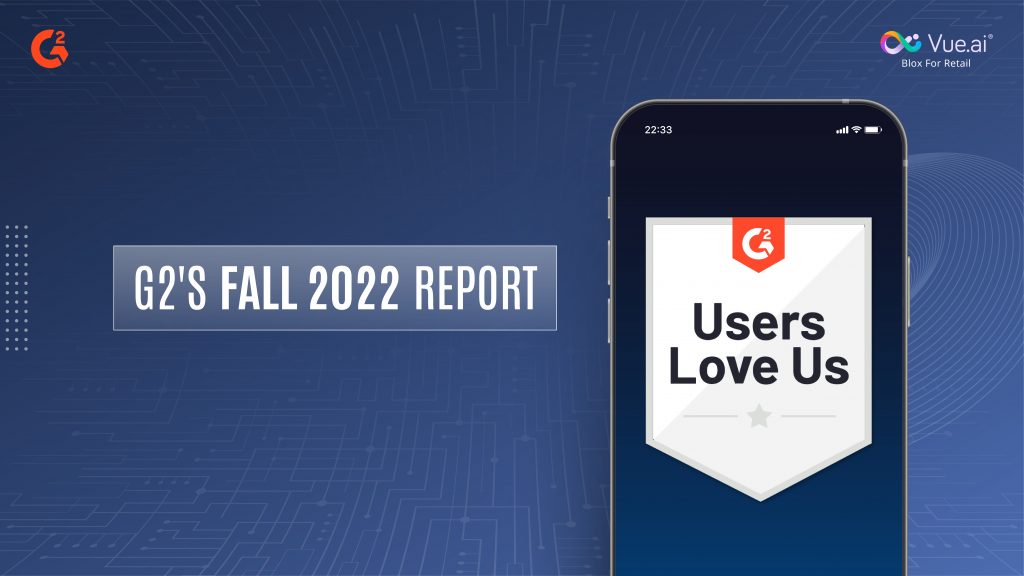 Users Love Us
G2 awards the 'Users Love Us' badge to organizations that consistently receive high customer satisfaction ratings in their reviews, with at least 20 reviews with a rating of 4.0 or higher.
Here's what our customers have to say: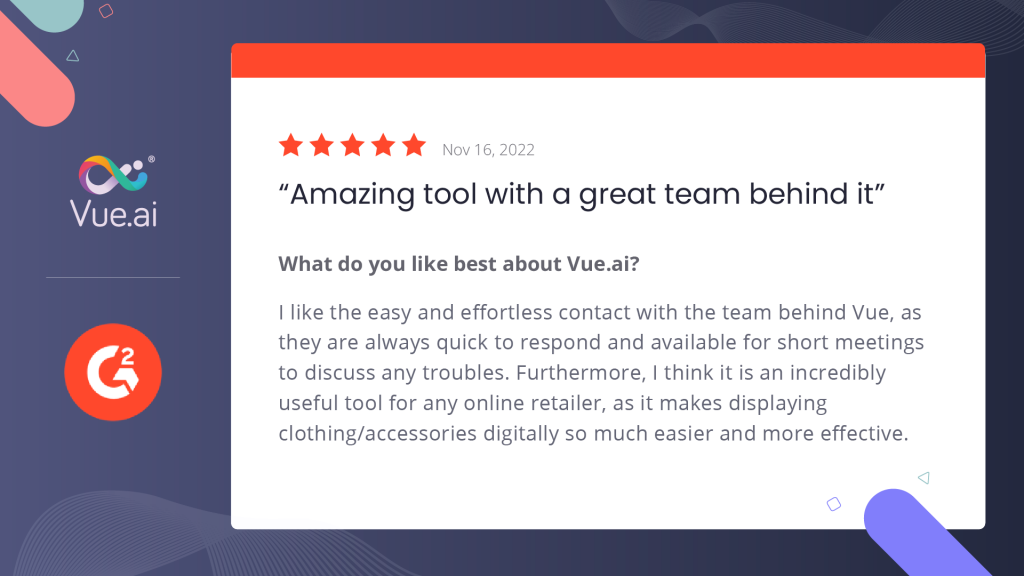 Discover what Vue.ai can do for you
G2 continues to recognize Vue.ai as a crowd favorite. Discover how Vue.ai's solutions can enable your business to accelerate growth and achieve goals using the power of AI.