Transform Fashion Automation With A.I. Styling

8

min read
Reading Time:
6
minutes
Almost two decades ago, Bill Gates said something that changed how people perceive technology – "The advance of technology is based on making it fit in so that you don't really even notice it, so it's part of everyday life." And that it has been. How technology has become an integral part of life is spoken about widely – in seminars, conferences, meetings, and even in general water cooler conversations. Every industry has been impacted – and fashion retail is no different. With AI and automation entering the picture, new ways of creating better retail experiences with lesser effort are found everyday.
Retailers are rapidly accelerating AI deployment. Over a quarter (28%) deployed AI in 2018, when in 2016 it was a minority at just 4%. Studies show that three quarters of fashion retailers will invest in AI over the next 24 months. Automation has transformed the way retail works. It is everywhere, and swiftly becoming mandatory. Retailers need to get onboard to stay afloat. In fashion retail, AI and automation have been used to improve effectiveness and experience across the supply chain. Fashion retailers are now able to do things they were never able to do before and scale services they never could earlier.
The Age Of AI Styling
Personal styling has always been seen as luxury. The idea that anybody can have a personal stylist seems almost crazy. We have been so used to seeing predominantly celebrities having their own stylists – that has now become something that is connected to a 'celeb' status. Now, with AI, this perception has changed forever. AI Stylists can curate outfits and act as a personal stylist for every shopper.
Vue.ai®'s AI Stylist, is a personalized styling and outfitting solution for fashion retailers. For every product, it curates AI Outfits styled for various occasions – taking into account the style preferences of the shopper. With VueStyle, your shoppers don't buy just a product – they buy an entire outfit. It uses AI to bring every shopper closer to a styling experience. It has been trained with color and style rules – ensuring every outfit created is fashion-forward.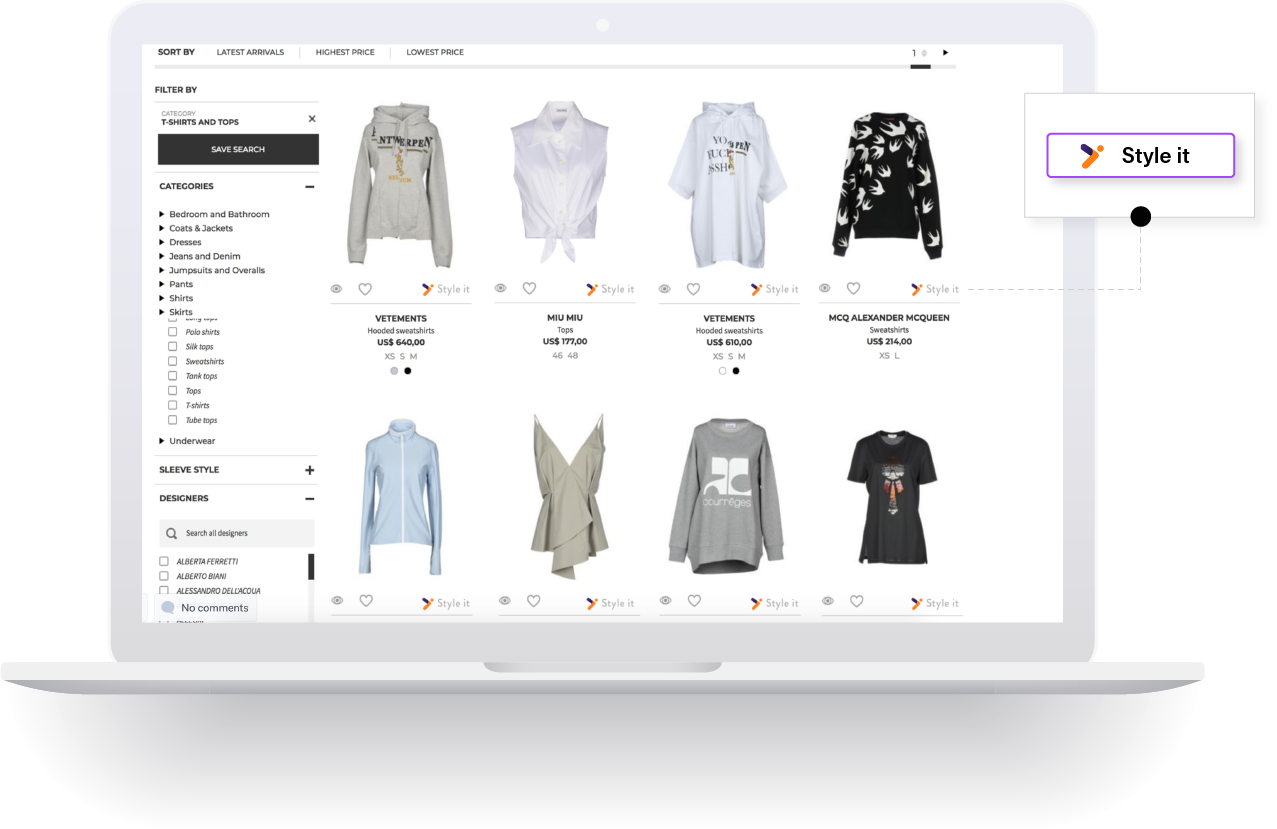 A complete win-win – the AI Stylist benefits both you shopper and you. Your shopper doesn't just buy your stylish white blouse – they also buy trousers, accessories, a blazer, and pumps that will go with it. They don't need to go anywhere else for building the outfit – it is all curated for them, right on your website, to their liking. Plus, they also get ideas of styling it for different occasions – showcasing its versatility and increasing its appeal.
As a retailer, Vue.ai's AI Stylist helps you radically increase your revenue. As an efficient visual merchandising tool, it helps your shoppers view 3x more products every session. That is every moment on your site maximized. With the increased product views, AOV is wonderfully impacted. Since your shoppers aren't buying just a product but an entire outfit, the average order value of every cart is much higher. AOV increases by at-least 1.5x with AI styling. It doesn't end just there. Customer retention is benefitted too – there is a whooping 35% increase in repeat visit rate. That impacts revenue in its own might, as repeat customers spend 67% more than new ones.
Scaling Your Strategy
A major indicator of any strategy's success is how well it can scale. While hiring a team of stylists to provide an online stylist for your shoppers is possible, it can never scale efficiently. For large catalogs, creating options for style outfits manually for every product is difficult. Making these options personalized for every shopper is completely out of the question. Having an AI stylist service reduces manual work required and brings the option of having personalized AI Outfits recommendations for every shopper. AI stylists learn, in real-time, the preferences of the shopper and curates outfits based on those. Irrespective of the size of the catalog and the volume of traffic, it is able to curate personalized AI Outfits for every shopper on your website.
Going beyond the personalization aspect, the AI Stylist is also able to create an exhaustive number of outfit options for every product. With the help of its algorithms, it curates outfits for every product for a variety of occasions. Every occasion has multiple options for the shopper to shuffle through. Your stylist team can review and modify the outfits curated by the tool.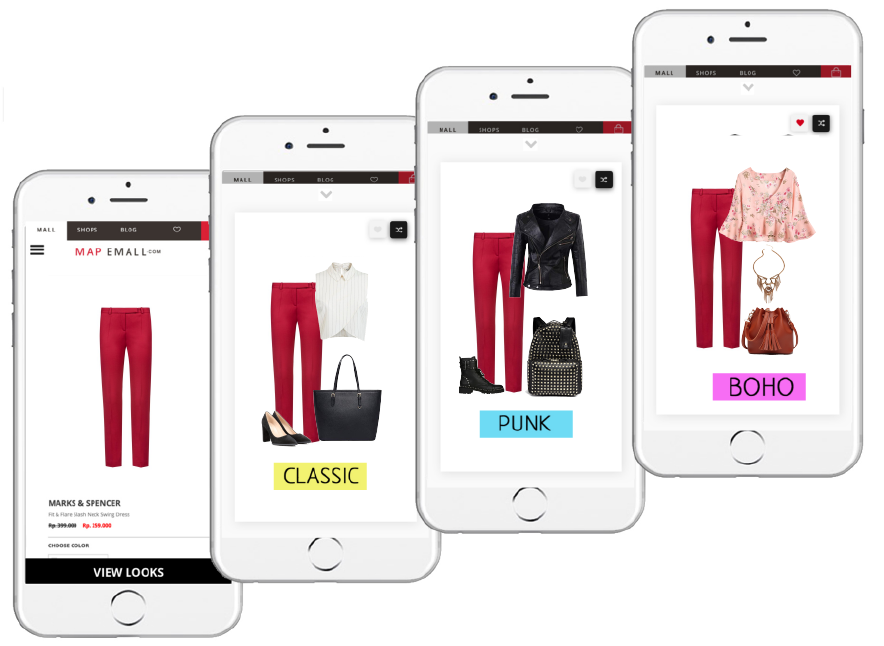 Being able to scale without affecting styling quality makes an AI stylist a completely shopper-centric tool for your website. Every shopper gets to experience the luxury of having a personal stylist and gets multiple personalized outfit options for each product.
Follow Your Shopper's Style Journey
The user journey of a shopper with you is a very important part of your overall strategy. It can be very extensive and have multiple layers. From their journey on different platforms – like your website and mobile app, to their journey within a single platform – like the different pages within your website, what they meet and interact with at each stage is something you get to decide. Every part of this impacts your shopper's opinion of you and their experience with you. And considering 64% of customers find customer experience more important than price, it is crucial to craft this journey carefully.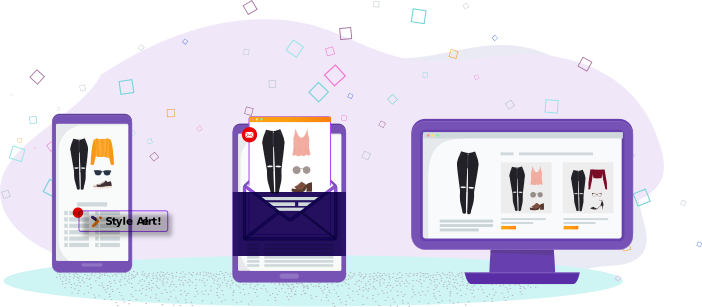 Vue.ai's AI Stylist can be a part of your shopper's journey across all touchpoints. By adding the 'Style It' Button to different parts of the journey, you can make your shopper journey a style journey. It can be added to different pages on your website and app – like the category page, product page, and cart page. It can also be added to the other ways in which your shopper interacts with you – including personalized mails and push notifications.
With this AI stylist, you can style your shopper across their journey with you.
There Is More
Apart from personalised AI Outfits for every shopper and curating a style journey for them with you, the AI Stylist has various other features:
Performance Analysis

It is constantly tracking the performance of the tool with your shoppers. It understands your shoppers, what they are looking for, and gives other insights that will help you make decisions to improve your strategy. You can also conduct A/B tests to see how you can make it work best for you.

Themed Outfit Galleries

You can take your site merchandising to an entirely new level by creating themes based on which outfits are curated. When you put together mood-boards made up of images that represent your theme, the AI Stylist's algorithms will understand the rules for the theme and create AI Outfits based on that.

Subscription Box Automation

High churn rate in subscription boxes services is one of the top challenges in the curation box industry. 28% of access and curation subscribers say having an excellent personalized experience is the most important reason to continue their subscriptions. Manually creating this personalized experience at scale is can be very difficult. The AI Stylist's algorithms can automate this entire process. With its algorithms, it can curate personalized boxed for each customer based on their style and fit preferences. Your stylists can then review, edit, and approve these curated boxes

In-Store Clienteling

You can also use AI Styling in your brick-and-mortar store. The tool can be used by your store associated to understand each customer's individual style and recommend AI Outfits based on that.

Virtual Stylist Bot

Vue.ai's conversational chatbot helps your shopper talk to the tool and get outfit suggestions for what they are looking for. This bot is a visual, conversational and personalized way of interacting with your shoppers.

Virtual Closet

With the AI Stylist, you can create and online 'closet' of all that your shoppers have purchased and help them make styling decisions right there, 'remix' the suggestions, and share them on social media.
Transforming The Industry
At a time when knitwear was seen as unflattering and unfashionable, Sonia Rykiel changed the game. Rykiel (1930-2016) is best known for the 'Poor Boy Sweater'. She single-handedly made sweaters sexy with this design. The Poor Boy Sweater, characterised by high-cut arm holes and a shrunken, clingy fit, took the markets by a storm. Audrey Hepburn, bought 14 of them in every colour – making it an even bigger sensation. Sonia Rykiel is seen as someone who shaped women's fashion with the Poor Boy Sweater and her other design sensibilities where she makes the wearer the priority – putting the woman and her style and comfort first. Her designs transformed how women's fashion was perceived and changed the industry.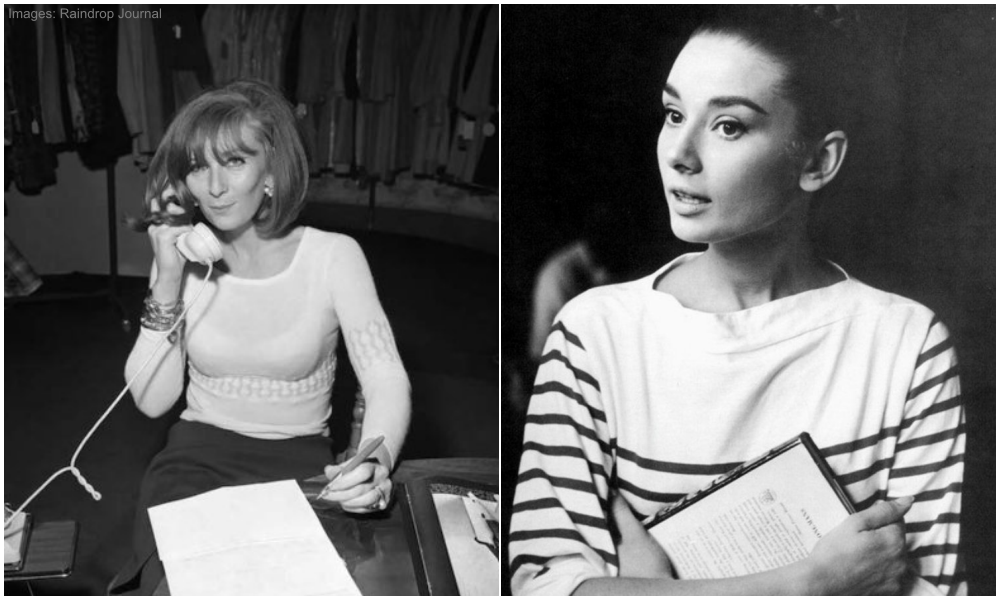 Similarly, today, Vue.ai is transforming the styling industry with the AI Stylist. By putting the shopper first, it is creating an experience they could have never experienced otherwise. This AI stylist brings the luxury of a personal stylist to every shopper. All this is done in such a way that it is scalable and can grow with your fashion brand.
To learn more about Vue.ai's AI Stylist and what it can do for you, click here.