Vue.ai and Dynamicweb partner to bring end-to-end AI automation to eCommerce in Asia

2

min read
Reading Time:
2
minutes
Vue.ai in collaboration with Dynamicweb will help businesses drive sales, increase revenue and expand their customer base within the retail industry using AI driven capabilities
We're thrilled to announce our partnership with Dynamicweb, a leading eCommerce Suite, to bring A.I enabled product tagging, Virtual dressing room, A.I driven personalization and more to help retailers grow their digital footprint rapidly.
Vue.ai's AI-powered experience management suite combines with Dynamicweb's ecommerce solution to help retailers make more informed business and process decisions across the organization. Through this partnership, retailers can achieve over 50% increase in conversions, lift in ARPU while automating their processes and going to market 10x faster with AI.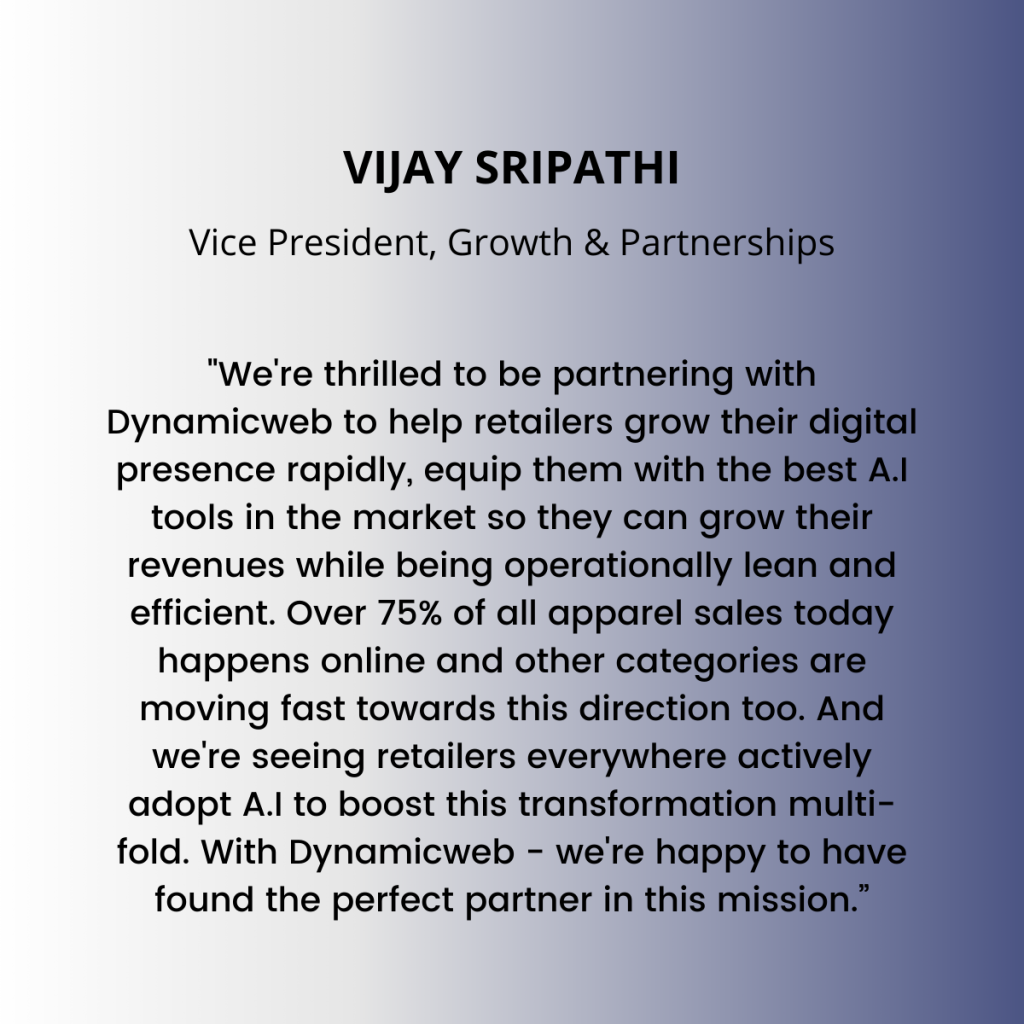 Vue.ai's DXM suite on Dynamic web will act as a catalyst for retailers to effectively use A.I to personalize and curate the customer experience while also enabling end-to-end retail automation across site merchandising, product, eCommerce & marketing operations. With Computer Vision at its core, the company uses AI to learn, enhance & automate several functions of eCommerce businesses, marketplaces, brands, physical stores and other retail formats. Both parties work with some of the top brands in the retail industry globally.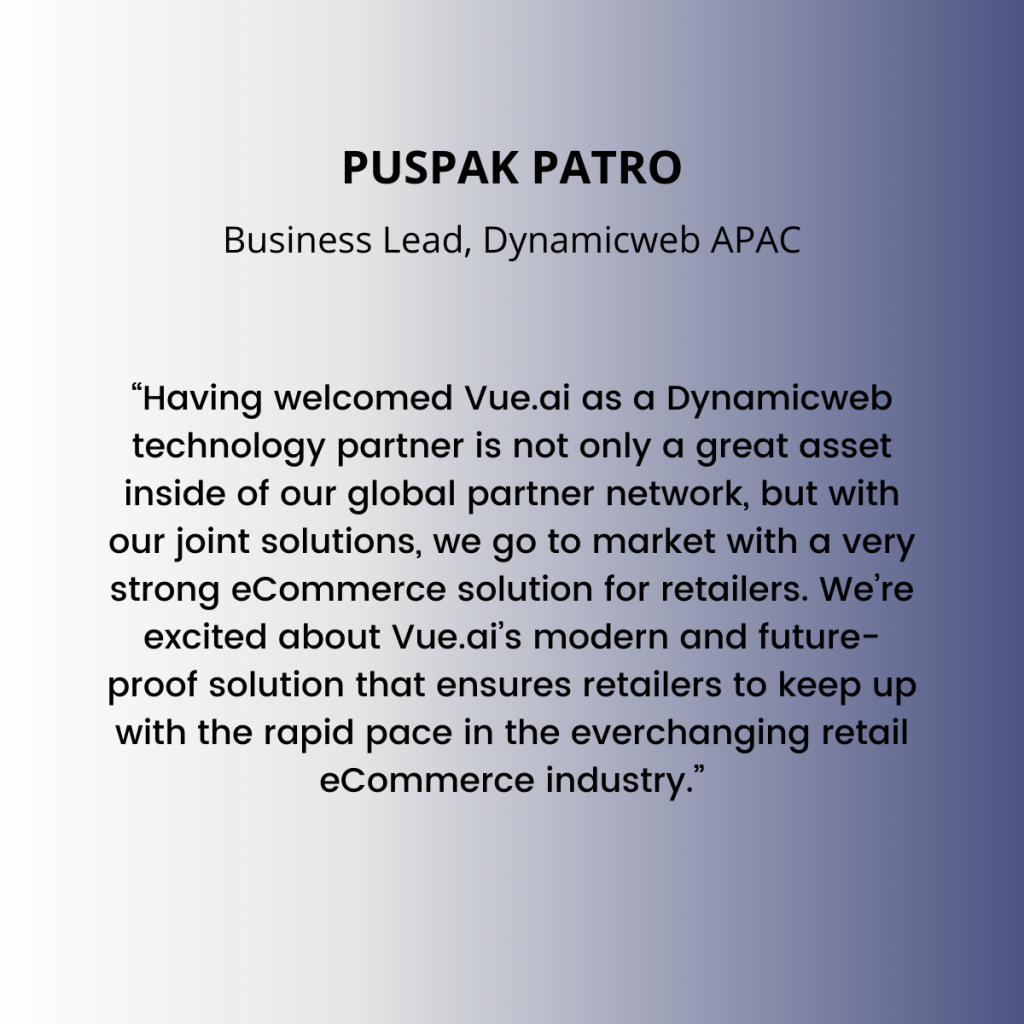 About Vue.ai
Vue.ai is an AI-powered Digital Experience Management suite which combines the power of product, customer and business intelligence using Computer Vision & NLP. Retailers across the globe trust Vue.ai's DXM as both their revenue growth driver and their cost saving engine. The end-to-end retail automation suite helps retailers personalize and curate their customer experiences while also enabling meaningful automation across site merchandising, cataloging, product, eCommerce & marketing operations. Vue's solutions include Intelligent content management, Customer experience management and Retail automation.

For more information, please visit ​https://vue.ai/​