Visual Merchandising Online: Level Up Your Game

9

min read
Reading Time:
8
minutes
Are We In Control Of Our Own Decisions?
Know that feeling when you walk into a store only because their window display was practically screaming out to you and you just couldn't resist? Or when you enter a store 'just to browse', probably while waiting for your ride – and you end up buying loads because everything was just so appealing? We have all, at some point, been victims of the magic of visual merchandising.
A store that has a strong visual merchandising strategy is making all your decisions for you from the moment you first get sight of it. From what gets you in, to what you see first inside, the path you take, the direction of your gaze, what you take for a closer look, what you pick, and what you buy – everything is carefully crafted by the ingenious merchandisers. Every decision is made for us and all of it fits with our personality as a shopper. This also exponentially improves our experience by making it more exciting, convenient, and fulfilling.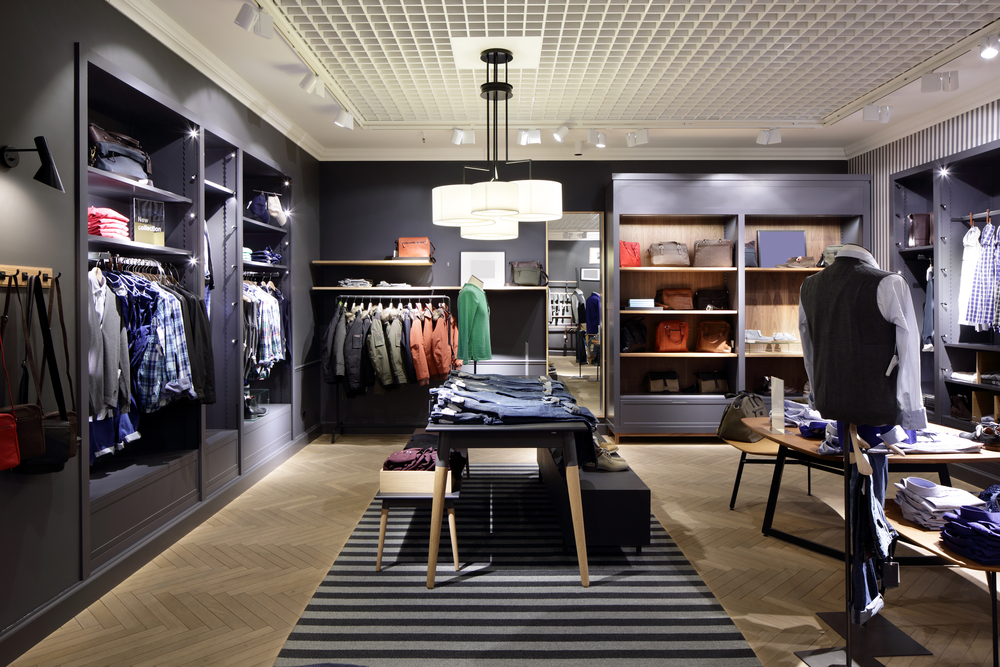 As a retailer, focusing on the visual experience of your store, can prove to be very rewarding. Your window is the cheapest form of advertising – helping you bring in people who may have otherwise not thought of entering your store. Once they are in, every small aspect from your store's layout to how the products are arranged – all have an impact on your shoppers' decisions.
A Platform To Showcase Brand Personality
A major aspect of your brand's identity is the personality of the brand. Any brand strategy talks about showcasing this personality to the world. You pick out the character traits you can associate with your brand the best and combine them, making your brand very human. Personality elevates your brand equity and helps your audience relate to your brand. For instance, Nike's personality is seen as 'rugged', 'spirited', and 'cool' among other traits. People are able to make a connection between that and their sporty, athletic side.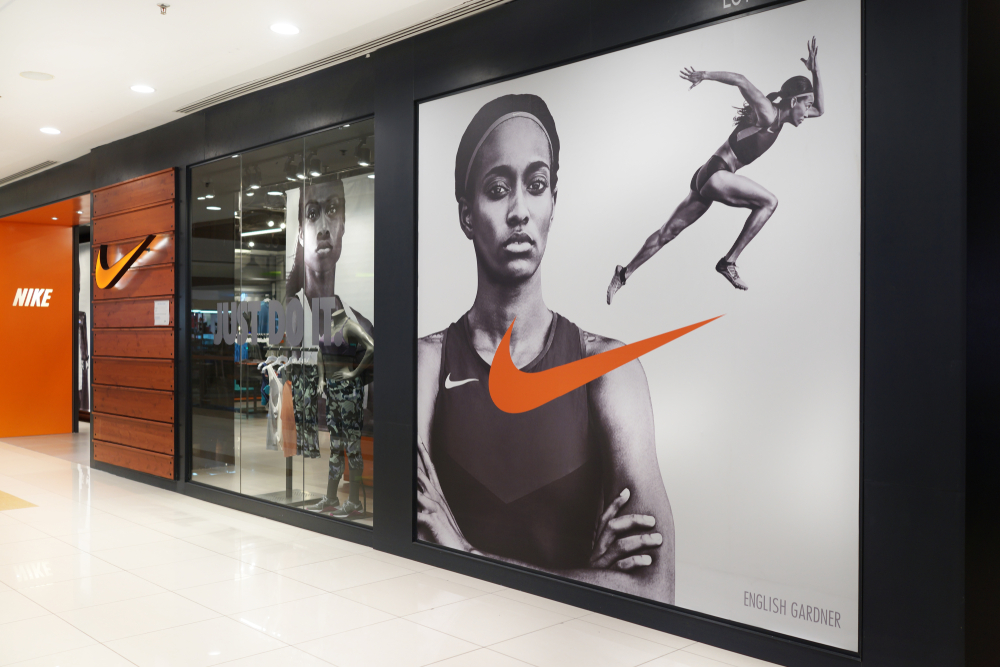 All successful brands that have created a dent, have a very particular personality attached to them. Seeing a personality makes your brand more 'real' in the audience's mind – making their personal connect stronger. They feel like they are a part of your brand too. Every touchpoint where your audience gets to interact with your brand, is an opportunity to put across brand personality.
Your retail store is a great platform to exhibit this personality, and visual merchandising is the way of doing that. Your store is the face of your brand and the visuals decide how others perceive you. An off-white wall, minimalistic decor, and simple but convenient shelf arrangement can portray your brand as calming and serene. It is incredible how the same physical store space can be transformed into a vibrant, cheery space by painting one wall yellow and having colourful displays.
For Fresh Customer Experiences
When brand personality is combined with visual merchandising, it leads to extremely innovative and fresh customer experiences. In today's world, customer experience is not something any retailer can ignore. It has gone on to become an especially important way of distinguishing oneself from competitors, and staying ahead of them.
STORY is an incredible example of innovative retail experiences where visuals play a major role –
Set in a 2000 square foot store located in Manhattan's 10th Ave. retail corridor, STORY is a retail concept that takes the point of view of a magazine, changes like a gallery and sells things like a store. That means every four to eight weeks, STORY completely reinvents itself -from the design to the merchandise – with the goal of bringing to light a new theme, trend or issue.
They've create 41 different concepts including Color, Making Things, Love, and Made in America, working with partners including American Express, Intel, and Target. Constants of its ever-changing model: a view of retail that goes beyond the transaction and a permanent space where the experience is everything and collaboration tells a STORY. With the brand vision of bringing a new 'story' to retail with concept stores, STORY completely captures the attention of any customer who walks in, creating a wholesome and extremely fresh experience.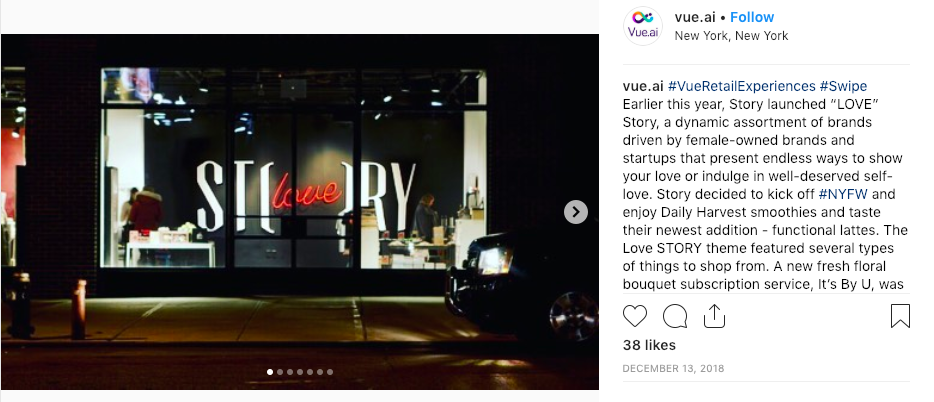 Customer experience, however, also goes much beyond brand personality to a more functional aspect. Humans are visual creatures. A major portion of our experience is made up of what we see and how we feel about it. If you walk into a shop with a very complex store layout, untidy shelves, and tasteless decor, you would not want to buy anything from there – even if they have clothes that you'd love. This is true of your shoppers too. As humans, we tend to deviate towards experiences that are at-least easy on the eyes – even if not particularly pleasing.
Increasing Sales By Making Shopping Convenient
A well-merchandised store is a shopper-friendly store. Customer experience isn't just made up of the aesthetics, theme, and structure of the store. The primary reason the shoppers are there – to buy something – must not be a herculean task. When product display and sorting is done efficiently, shopping becomes convenient. And when shopping is convenient, your shoppers will turn into buyers much faster.
A traditional definition of merchandising goes like this – 'Merchandising refers to the variety of products available for sale and the display of those products in such a way that it stimulates interest and entices customers to make a purchase'. The phrase 'entices customers to make a purchase' talks about the one primary goal of visual merchandising. The core aim is to maximise sales. Understanding the psyche of shoppers and knowing how to place products in a way that it appeals to them is central to the merchandising story.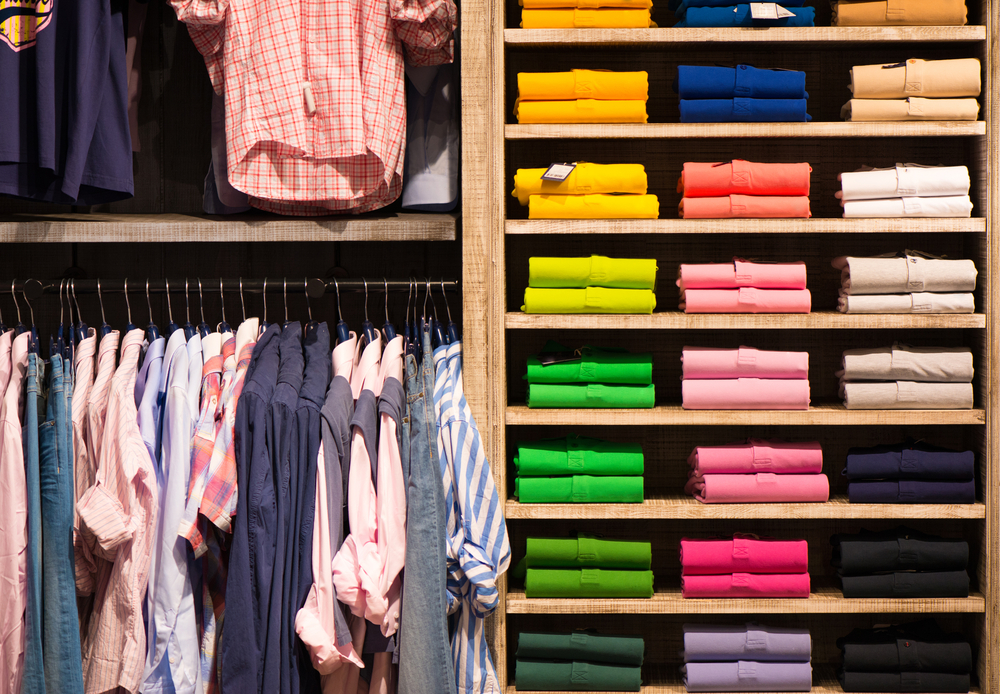 A well organised display of products puts the shop and the shopper in sync. What shoppers may want, the method they will use to search for something, and how they will navigate through the products are things every retailer should keep in mind.
A well-merchandised store certainly pays off well. With the convenience of finding and shopping, average order values (AOV) increase exponentially – you end up selling much more to each individual shopper. It gets better – once a shopper is comfortable with a store, they keep coming back there. So by merchandising well and making shopping convenient, you can increase customer lifetime value drastically. Did you know that it costs five times as much to attract a new customer, than to keep an existing one? A well thought-out merchandising plan certainly offers more than just a penny saved.
Extending The Magic Online
Visual merchandising has now become a clear success strategy for physical retail stores. But with the retail ecommerce market becoming such an integral part of people's lives, merchandising is expanding as a requirement for this platform too.
Site merchandising covers everything from the homepage of the website to the the different categories, how they are arranged and what is shown in each product's page. An efficient plan here could be what makes your ecommerce website stand out among the multitudes of other options your shopper has.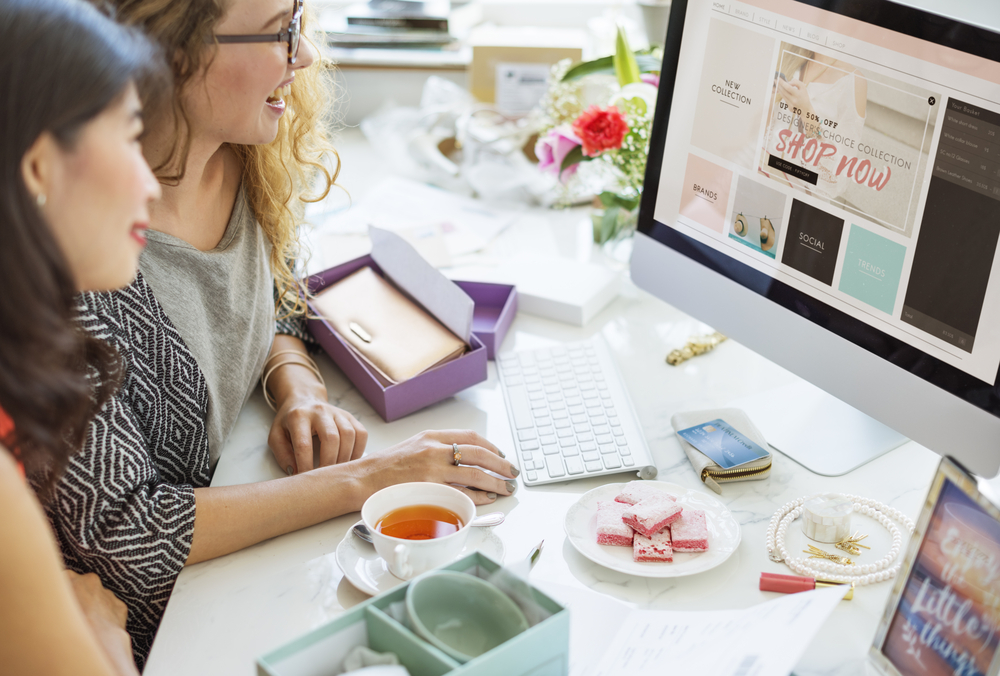 A lot of elements fall under visual merchandising online:
Look And Feel Of The Website
This is the most basic aspect. It includes the colours, the font, other design elements, and the basic structure of the website. Here is where you can experiment with bringing out your brand personality. Making this as uniquely 'you' as possible while, at the same time, making it easy for the shopper to navigate through is the sweet spot you must aim for. This component is key in deciding the user experience for your shoppers.
Homepage
The homepage is the first impression your shoppers will have of you. You have just a few seconds to prove yourself as a place they will want to shop from. The homepage must be a balanced mix of information to understand what you are, an indication of the kind of products you sell, the value you have to offer them, and an easy way of navigating through your entire website.
Site Search
Site search is the online equivalent of asking a store assistant's help. Just like how you'd expect shop assistants to know the answers to where to find something, shoppers expect your site's search results to show exactly what they asked for. An efficient site-search tool is essential for good site merchandising.
Product Videos
Being able to visualize the product in a video removes a lot of hesitation that some shoppers may have about shopping online. Having a video in addition to the product photos can help improve your merchandising strategy online.
Product Recommendations
Recommending other products while in a product page is a great way of visual merchandising online. This could be recommending other products that are similar, personalized product recommendations based on the shopper's behaviour on the site, or other products that could go with the product they are viewing.
Boosting Site Merchandising with An AI Styling Assistant
Site merchandising is currently very basic and functional across most ecommerce platforms. A well-merchandised site today has relevant recommendations, good personalized search results, and a well-designed site and homepage. These are, today, seen by shoppers as the basic necessities. A site without these are automatically disregarded, and the shopper moves on to a different retailer where these experiences aren't compromised. They make up the top of a site-merchandising checklist.

There are a few other things that you can do in fashion retail to make your merchandising strategy even better. Having collections of products in your homepage catches the eye of your shopper and increases the chances of them browsing more. Seasonal & theme based collections can help your shoppers find products relevant to the time of the year and for different occasions. You can also create collections of products that match a current fashion trend to engage with your style-conscious shoppers. In many fashion ecommerce teams, these collections are curated by the styling and site merchandising teams.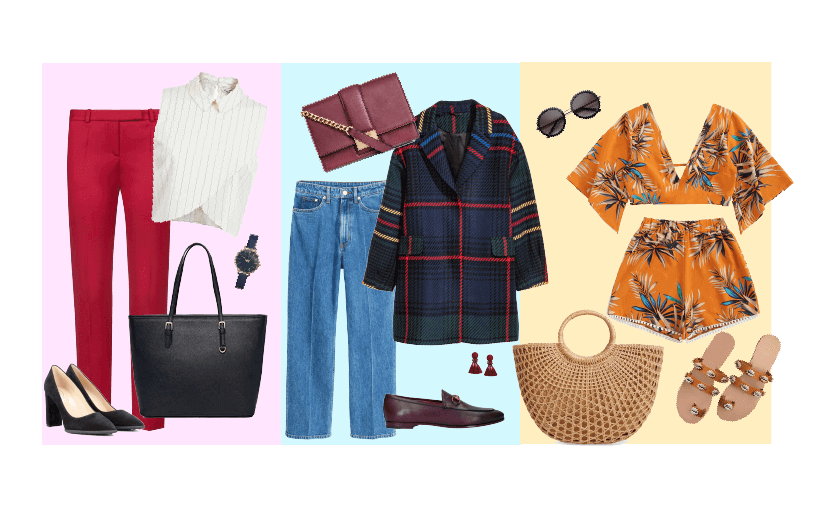 VueStyle is an AI Styling Assistant built keeping in mind these teams – aiming to make their work faster and more efficient. VueStyle's Style Curation Tool is an AI-powered solution to make your collection curation processes far simpler. When you upload a moodboard, the tool understands the theme and curates corresponding products and outfits from your catalog. You can review and add these to your collection. The tool understands what you are looking for and shows better results with every click. Improve your seasonal merchandising with theme-based collectections – create pastel and floral product & outfit collections for spring and watch sales boom. For every new trend taking the fashion world by a storm, create collections of products in your catalog that match it. Level it up by showing your shoppers how they can wear it with outfit suggestions.

Learn more about VueStyle here – sign up for a free demo to learn what it can do for you.