Ramp Up Conversions In A Click: Upsell With Videos!

6

min read
Reading Time:
5
minutes
In the marketing world, slippage can prove fatal. But now, shoppable videos have entered as snow chains – providing traction to the brand and product amidst stormy competition.
Why Shoppable Videos Matter
By 2019, internet video traffic will account for 80% of all consumer Internet traffic (WordStream). That makes for a lot of videos in the online universe – making it significantly tougher and more crucial to make your video stand out.
Another closely connected requirement also comes up here – it wouldn't be enough just to make a wonderful video that stands out and rakes in the views– it is also important to make it actionable and interactive for the end user.  A wonderfully designed video built using the best of resources can turn completely redundant if viewers aren't doing anything because of it, and you are not getting the maximum returns out of your investment
Enter the game-changer – shoppable videos. Making your videos shoppable will increase user interaction, and directly monetize the video by showcasing a larger portion of your catalog and reducing the time to purchase– making it a complete win for the brand and product.
Making Your Visual Stories Sell With VueStudio
Making any of your brand videos shoppable is a straightforward process. This is where VueStudio comes in – it is now possible for anyone to make a video shoppable in five simple steps.
VueStudio is an advanced shoppable video app for marketers and merchandisers.  Using Vue.ai's Image Recognition and Computer Vision technology, VueStudio can make every video shoppable, by linking products in the video to exact or similar matches from the catalog.It leverages technology that makes each frame shoppable. VueStudio provides the flexibility to edit, create and design each video based on specific brand requirements. It also lets retailers curate collections and create themed landing pages with video, those that can be syndicated across other channels as well.   Retailers can also stay on top of video related analytics, with real-time tracking of video performance and measure ROI by the flexibility provided in slicing and dicing data as required.
Advanced VueStudio Features To Improve Product Discovery And Curate Styled Ensembles
VueStudio is an app built keeping the marketer in mind. Any video would be showing the best representations of a brand's work, and as tempting as it may be – showcasing many, or all the products that resemble the product in the video, is not always easy. VueStudio does this seamlessly. Instead of purely linking exact product matches to what is available in the retailer's catalog, VueStudio's AI driven technology can showcase other products that are visually similar in style to the one that the viewer is interested in, providing an opportunity for greater product discovery. As shown in the example below, in the "quick view", end users will be able to see visually similar and cross product recommendations of the shoppable product in a shoppable frame.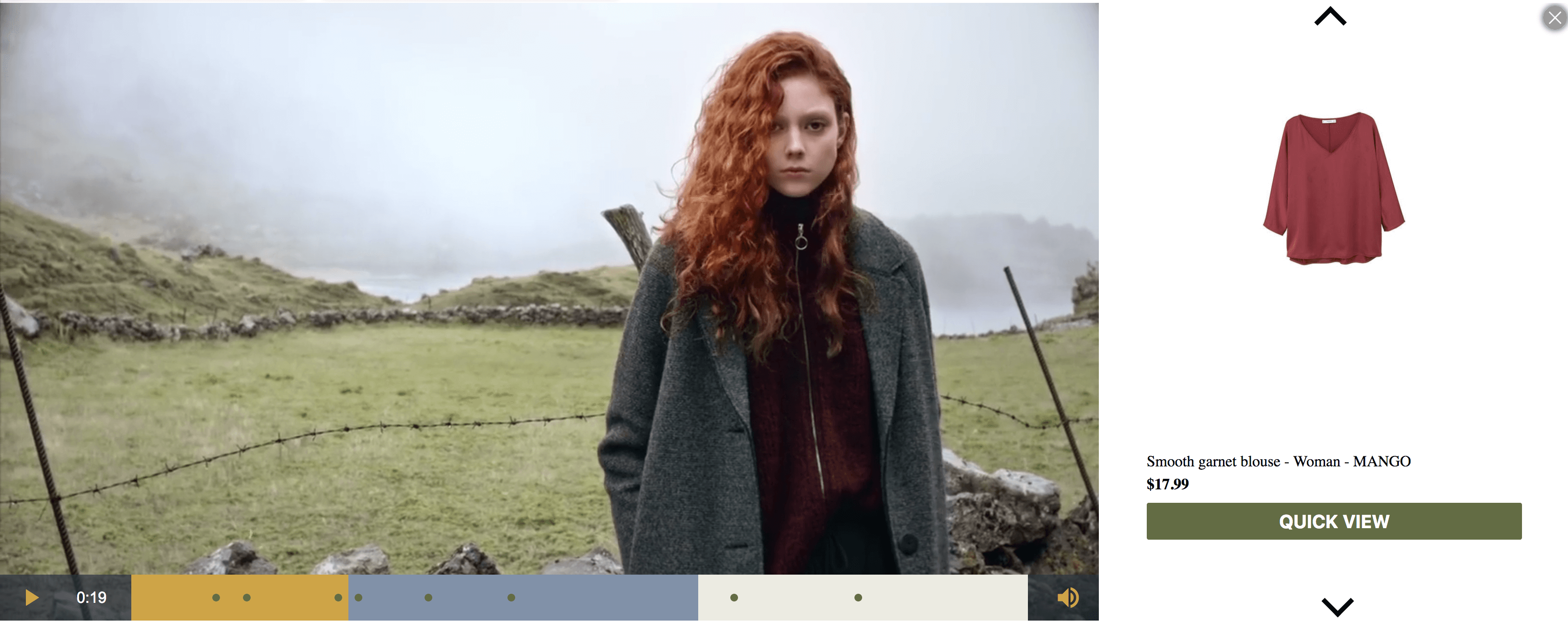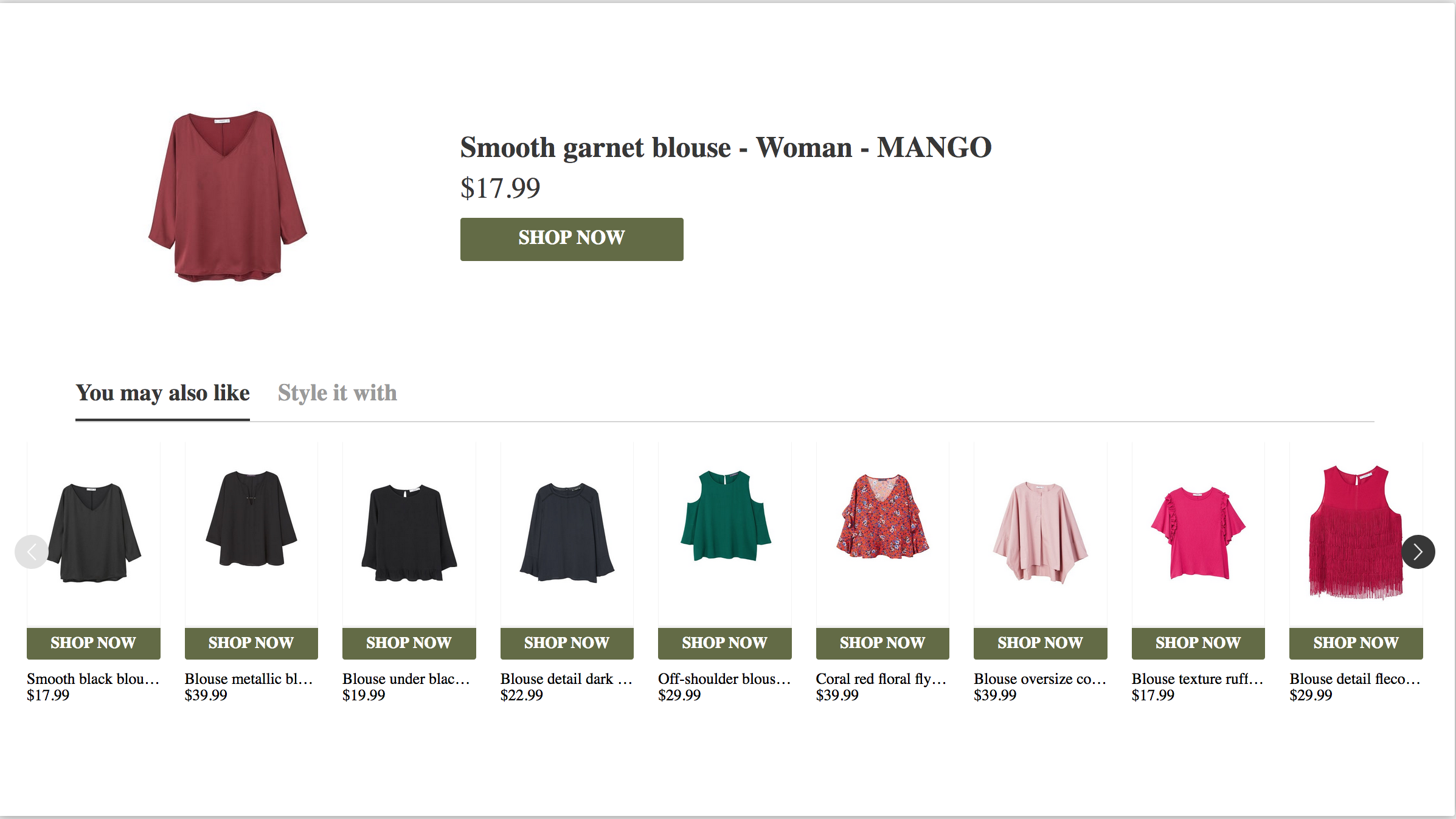 While Visual Recommendation identifies other items in the catalog similar to the one in the video, Cross Product recommendations, that showcase curated complementary items to the product shown in the video, helps the viewer visualize other ways in which the outfit can be styled. This lets the viewer explore more categories, get ensemble inspirations for the product they are interested in from the video, and gives the brand a way to increase engagement with their catalog while enabling quicker purchase decision making. The user can also get to the cart page without having to navigate away from the video itself.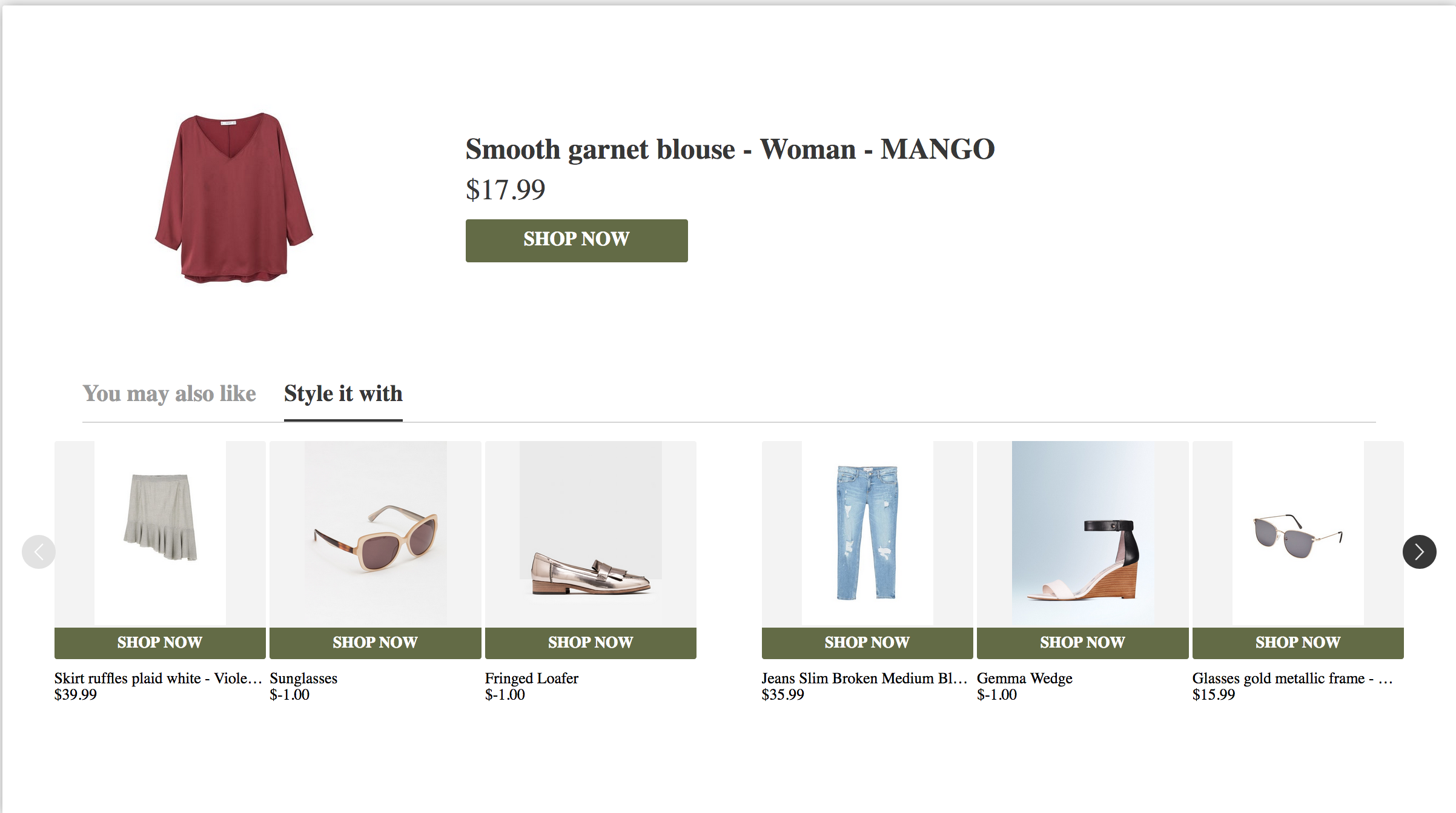 VueStudio's flexible publishing layouts and experience manager ensure that the personality of the brand doesn't get compromised. A wide variety of templates and layouts allow you to customise the feel of the content and how it is published. Whether you choose to show similar recommendations or cross category outfit options, the experience manager lets you choose how your audience interact with the shoppable images and video – giving you granular control of the visual experience.
Let AI Automatically Detect The Most Optimized Frames For Your Shoppable Video
An important part of building any shoppable video would be to identify the frames to be made shoppable. Not every frame would have the correct composition of the product in a non-intrusive background. VueStudio's automatic frame detection technology detects the most optimized frame that will allow the products to be highlighted in the best possible manner. VueStudio helps with quick and easy ingestion product catalog to serve up shoppable products and recommendations.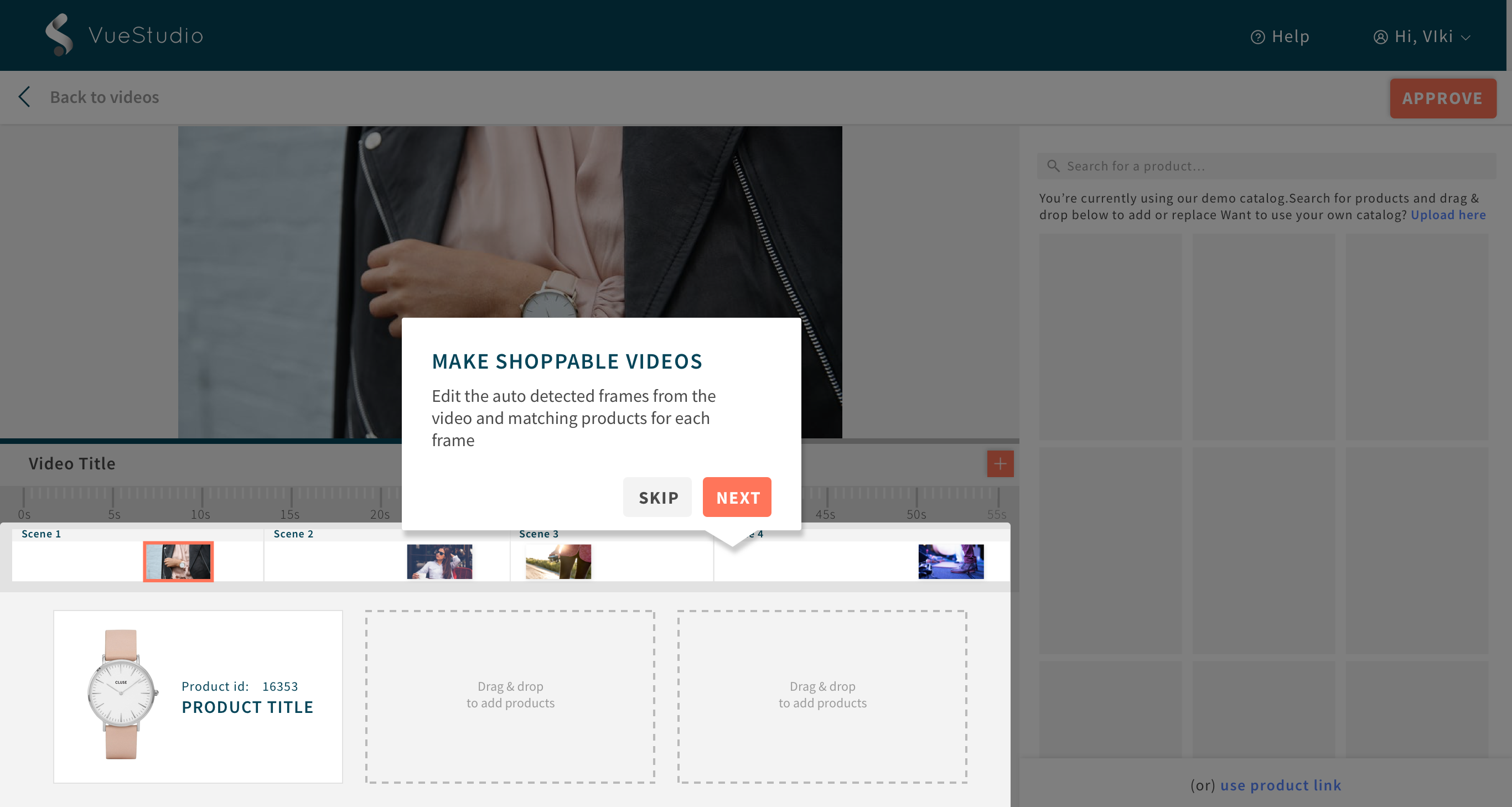 Publish Shoppable Videos On Any Channel Using Ready Embed Codes
While adding shoppable videos to the website would be hugely beneficial, it doesn't need to be employed only there. VueStudio also has embed codes to post shoppable videos on any channel you choose for your brand.  So now the marvel of shoppable videos can be used even without a customer entering the website directly, but through other channels the video is placed on as well.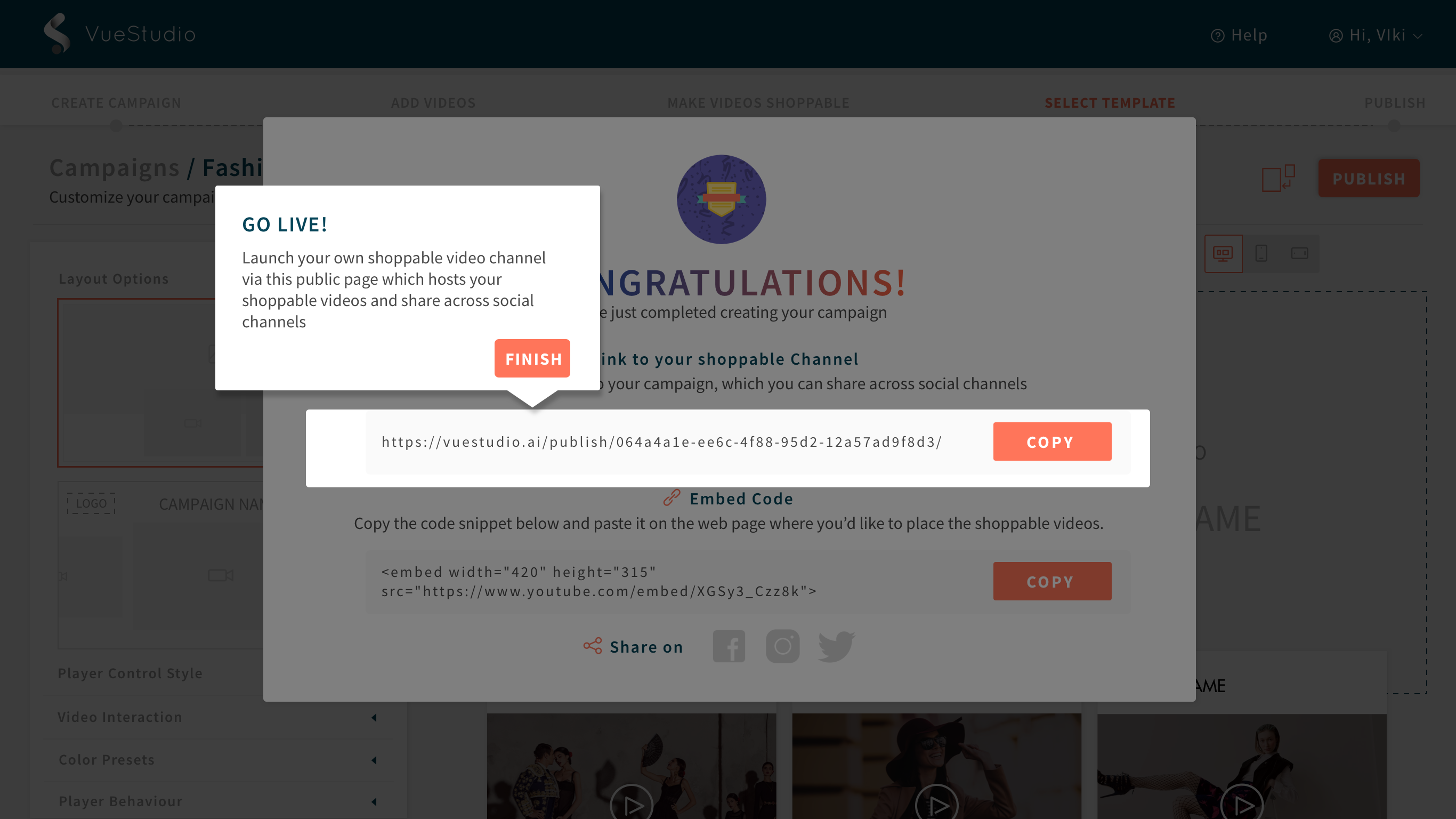 A brand's audience may or may not be regularly visiting the website – giving them the power to know what's new right during their everyday scroll time exceptionally increases their engagement with the brand. Apart from existing customers and those who are already interested, putting up shoppable videos on other channels brings in a new audience directly through their interactions.
Can't Find A Product To Link To Your Video? Search For It, Using The In-Built Search Feature!
VueStudio also offers an in built search feature where a user can search (personalized search) for specific products using the in – app search bar and find matching items to the product that is being made shoppable in the video.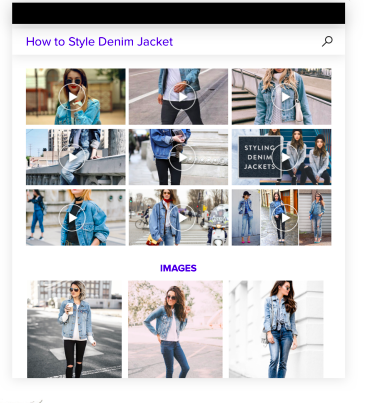 Get Started Now!
While building and publishing shoppable videos are, without a doubt, very important – the post-publishing insights help understand the consumer base better having a direct impact on improving the efficiency of future videos and content strategies. VueStudio's advanced metrics, intuitive analytics dashboard allows one to monitor the performance of shoppable content in real time
VueStudio enables all this and more – putting your video directly in your growth map – in five simple steps.
You are learn more about VueStudio here.
Click here to get started with a free trial today!