Understanding Product Information Management System for Retail

6

min read
Reading Time:
5
minutes
The retail business worldwide is undergoing rapid evolution, marked by trends that spread in an almost viral fashion With generational differences in consumer behavior and purchasing preferences, social marketing, and digital buying have come to play a significant role in retail sales. Businesses have engaged in omnichannel retailing to capture and convert leads into sales.
With so many ways to engage a customer on a multitude of different platforms, retailers need to provide the best-in-class information that is complete, accurate, and consistent across all channels and engaging enough to convert to a sale.
Using Product Information Management System (PIM) is significant in achieving the same.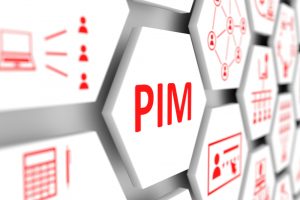 What Is Product Information Management System?
A Product Information Management System gives you a convenient single-point system for all product information storage-cum-retrieval. As a retailer with a growing catalog of products and multiple channels for sales and distribution, you will find a Product Information Management System indispensable, owing to the centralized cataloging capabilities it provides.  It allows for efficient product information and product management. You can store and update products by Category, SKU, while taking into account SKU attributes such as colors/sizes, pricing, product features, photos/images or videos, regional attributes/languages, marketing, and SEO data, upsell or cross-sell. It allows you to automate the process of catalog creation and make consistent updates  across multiple channels.
If you already possess an overall system that organizes and connects various parts and processes of a business like an ERP system, you can integrate Product Information Management System, which essentially is a subset of an ERP, to focus primarily on enabling you to manage, market, and sell your products. 
Why Should You Invest In A Product Information Management System?
Having a good Product Information Management System is key to realizing business goals such as growth in sales, expansion into untapped markets and segments, targeted customization of product offerings for localization and get to market quickly.
When retailers use legacy systems that don't communicate with each other, it amounts in bigger obstacles like data duplication, inaccurate product information and inconsistent customer service and experience. With an increase in the amount of SKUs, attributes, sales channels and data required, Wanelo was one of the first few fashion retailers who had to grapple with explosive growth in the business. Realizing that being quick to market, accurate and consistent across all channels was key to success. They invested in resources to help build their own Product Information Management System to stay above turbulence and built a hugely successful e-commerce retail business.
What Are The Product Information Management Tools?
Product Information Management tools enable businesses with content and catalog management, data management, and publishing for multichannel sales. They play a useful role in enabling you to consolidate and standardize product information that is accessed by many functions such as marketing and sales, brand managers, suppliers, e-commerce managers, distributors, etc.
Product Information Management tools ease cross-functional team collaboration, ability to create and maintain updated catalog information in a dramatically simplified way across various channels.  These channels could be online marketplaces, e-commerce, in-store sales, print catalogs and so on. Often, each of these channels may have different data-set requirements. With Product Information Management Tools, you can achieve product data syndication across channels.
An effective Product Information Management System enables retailers to achieve data integrity, as well as save and distribute product data without cumbersome, manual intervention.
PIM vs. MDM
Retailers wedded to data implement a Master Data Management (MDM) system that improves and maintains top-quality data across several processes whereas a Product Information Management System uses tools that specifies flow and accurate representation of product information across several distribution channels. MDMs are also a subset of an organization's ERP. Often, a PIM and MDM works in sync depending on the size of the overall information they handle.
Aberdeen Research says that businesses that invested in a Product Information Management or MDM saw a 17% jump in product data accuracy, a positive change of 20% in accessing timely information, 12% improvement in speedy decision making, and improved accuracy in inventory data.  These gains are very significant for retailers looking to grow their business.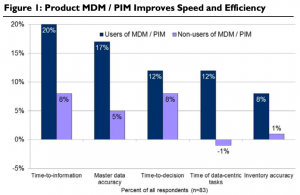 Being a much bigger technology initiative, MDMs depend more on an organization's larger IT strategy, whereas PIMs are business driven systems that offer rapid ROI through improved time-to-market. Product Information Management System empowers marketing teams to portray the brand and products in a compelling manner resulting in increased conversions, reduce returns, easily expand product mix, bundling, configurations, etc., and result in efficiencies by eliminating redundancies and errors in product data. 
Compared to MDM, a Product Information Management System is critical for success if you are in omnichannel sales and distribution.  Efficiency gains allow you to focus on delivering better customer service while giving you the bandwidth to focus on scaling your retail business.
When choosing a Product Information Management System, you need to do a thorough think-through of what your business needs are. Investing in a cloud-based Product Information Management allows flexibility and any-time access by all departments. The great thing about choosing an intelligent and intuitive PIM that it uses machine learning and is cloud-based for the best ROI you can get in the industry. Smart brands, marketplaces, and retailers such as Levi's, Macy's, Diesel, Mercado Libre and Cosabella, to name a few, are a few examples of businesses that have successfully implemented Vue.ai's Product Tagging tool which is a state-of-the-art Product Information Management powered by artificial intelligence (AI). Product Tagging has enabled them to stabilize their product tags and attributes, realize productivity and efficiency gains, and allowed them to scale their businesses.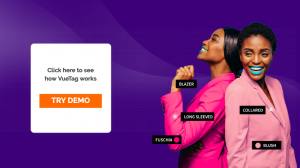 PIM And The Customer Experience
Investing in a Product Information Management really matters as customers today want easy access to shop on different platforms.  It is not uncommon for a customer to research on their PC or mobile, but end up purchasing in a store or online. Mark Smith of Ventana Research believes that by 2021, 50% of all businesses will adopt a Product Information Management to streamline product management for enhanced customer experience.
It is critically important from a business perspective to ensure they see reliable, consistent information no matter where customers look. A good Product Information Management helps a customer with product discovery, researching and buying products. These are times where a customer's attention spans are very small and with a click or two, you can lose them if they have to dig through data that is not targeted to their needs. 
PIMs also allow for product management to execute in a way that enables showcase of rich and compelling content that makes all products on your catalog more appealing.  When customers see content that is relevant, contextual to their unique needs and presents the same information across various points in their customer journey, it evokes confidence. It makes them stay on the site longer, browse more and discover relevant products. It improves product discovery, deals, and store-wide discounts, amongst others.  
With omnichannel retail becoming a common way of doing business for retailers, having a good Product Information ManagemenT in place will eliminate inaccuracies in data, improve data consistency across channels, aid aspects of sales and marketing, and make it less confusing for customers. 
Product Information Management System makes for a cohesive and pleasurable customer experience. It helps customers get what they actually want and reduces returns. Consistent product information positively enables staff who provide customer service. Finally, with the generational shift in how customers shop, mainly driven by the millennials, the old approach of selling products has given way to customers seeking experiential retail, which a sound Product Information Management System can help you achieve.
Read More About Automated Catalog Management Solution