Transforming Apparel Merchandising with Product Collections

8

min read
Reading Time:
6
minutes
Store windows are a vital part of visual merchandising. It is based on what they see there, that shoppers decide whether they want to enter your store. Your homepage is the store window of your ecommerce site. Did you know that it takes only about 50 milliseconds (0.05 seconds) for users to form an opinion about your website? It takes less time than it does to blink your eye for shoppers to determine whether they like your site or not, whether they'll stay or leave. Fashion retail, in particular, is very visual. When you are selling apparel online, merchandising plays a very key role.
You can revamp your apparel merchandising strategy by having product collections right on your homepage. Building collections for different themes attract your shoppers and give them a reason to engage and explore with the rest of your site.
Key to Apparel Merchandising: Product Collections
For fashion retail, product collections are a basic component of apparel merchandising. Creating collections by grouping products together based on trends, themes, or occasions enables your shoppers to find products they may have not seen otherwise.
These collections serve as a starting point of engagement for your shoppers on your site – generating curiosity and encouraging them to click!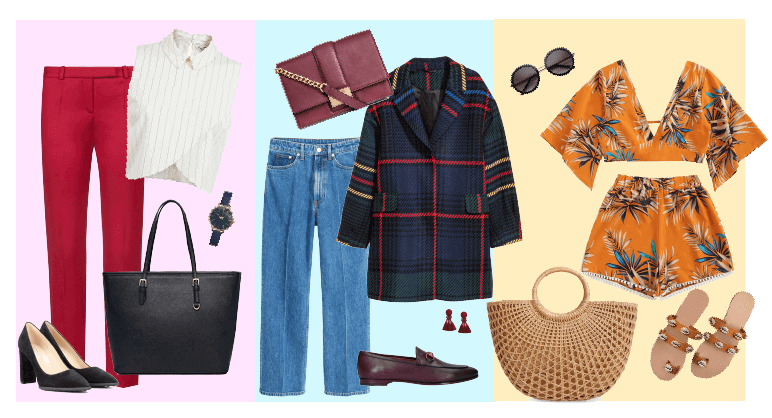 Types Of Product Collections
There are different ways in which you can go about building product collections – this also depends on what your goal is. For instance, the collection you would create to engage with trend-aware shoppers would be different from the collections you would create to engage with casual browsers or to push your inventory.
In apparel merchandising, you can have broadly three types of collections based on trends, occasions, and seasons.
Trend Based Collection
Social media platforms like Instagram, Pinterest and the growth of influencer marketing are the big factors in influencing and creating awareness of new trends. Your shoppers are always clued on the current trends. With trends based collections on your homepage, you attract fashion-savvy shoppers and make your website a go-to place for them to shop the latest trends. 
For instance – Exaggerated shoulders are the big trend today. If you curate a collection with tops, dresses, jumpsuits with exaggerated shoulders from your catalog, you are sure to catch the eye of shoppers, make them click more and engage with you!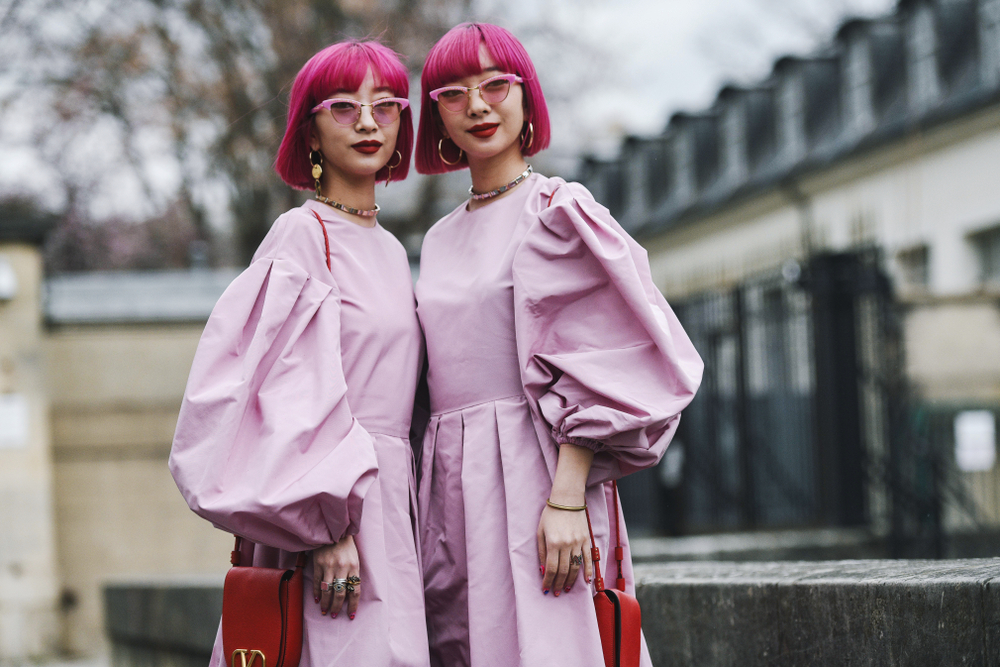 Occasion Based Collection
Casual shoppers, who are just browsing on your site, can be directed and engaged with better with occasion-based collections. You can create collections for workwear, party wear, weddings, and occasions that you find your shoppers often coming to your site for. For instance – if you notice that a lot of your shoppers end up buying more formals compared to other products, create a workwear collection so that it makes it easy for your shoppers to find all formal clothes right on the homepage and have a seamless shopping experience.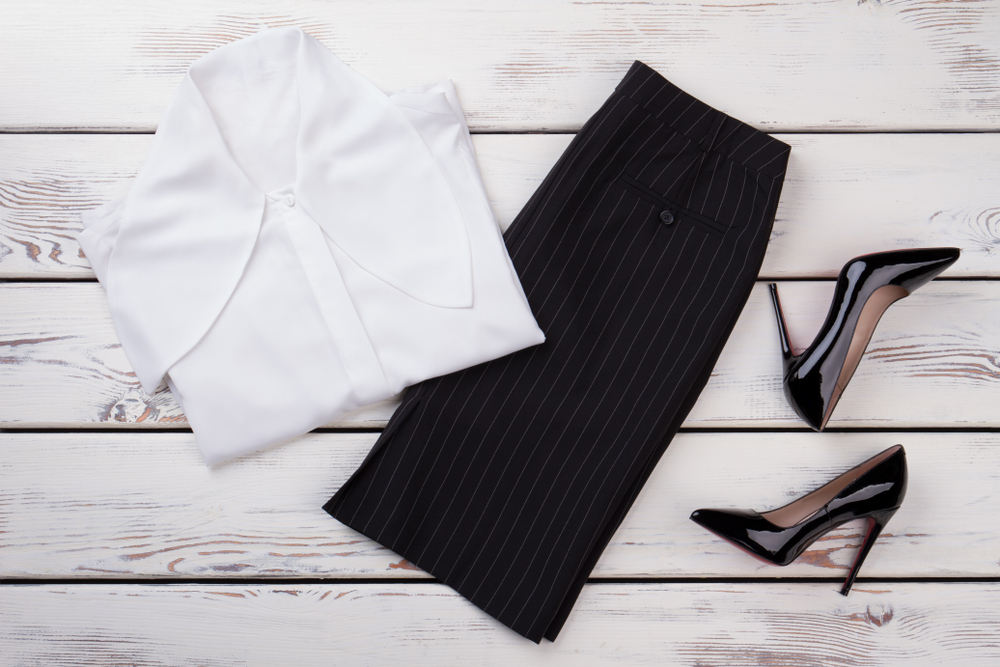 Season Based Collections
As a retailer, you know what your shoppers are looking for in different parts of the year. For instance – sweaters, woollen scarves, and winter wear may sell well in the months of August to October while cotton dresses and basic tees may sell better in March to May. You can use this knowledge to push certain products in your inventory at certain times of the year. Collections are a great way of achieving that. Colors, tones, patterns and fit – all change based on the season. Your retail teams can use this knowledge to revamp your apparel merchandising strategy by building season-specific collections. For instance – building a fall collection with earthy colours, structured fits, and layered clothing will both help you engage with shoppers coming into your site and push parts of your inventory that are most relevant during that period of time.
Benefits Of Having Collections
With collections, you can attract new shoppers into your site, enhance shopper engagement and give your shoppers an overall seamless shopping experience – encouraging them to return to your site. Collections also help improve your site's product discovery by exposing parts of your catalog that shoppers may find relevant or attractive.
Attracting Shoppers
Like discussed earlier, your homepage is the store window of your online site. This is often the first place your shoppers land at. With product collections that are relevant, trendy, and interesting you can grab the attention of those coming in. Regardless of whether a shopper knows what they are coming in for or is casually browsing, an interesting collection is bound to catch their eye. For instance, a shopper may have come to casually browse through the site but when they look at a catchy collection on their homepage it is bound to catch their attention!
Shopper Engagement
Shoppers, today, have a lot of options and tend to leave a site if they don't find something interesting right from when they come in. They need to be engaged right from the homepage. It takes 2.6 seconds for a user's eyes to land on the area of a website that most influences their first impression. When you attract shoppers into your site with a catchy collection, you are giving them a starting point to browse. Your shoppers get to see products they may have not chanced upon otherwise and start exploring more of your site. They view more pages, discover more products click and engage more with the site. For instance, having a floral collection during spring season on your homepage is bound to attract shoppers and give them a reason to discover more products and engage with the rest of the site.
Collections are also a great way of engaging with shoppers who may have come to your site with something else in mind. So, if you have a shopper coming in to buy a red party dress and they look at your workwear collection – you might get them to buy more than just the red dress. The collection exposes parts of your catalog that they may have not seen otherwise. So maybe in addition to the red dress, they also buy a white shirt and a blue pencil skirt. Collections on your homepage can help improve your AOV and AOS.
Seamless Shopper Experience
When you constantly add and update collections on your site, shoppers know that they will find collections of products that are relevant, fresh and in line with the current fashion trends. This adds to their overall shopping experience with you. When you build collections based on the latest trends, they look at your site as the go-to place for buying products in vogue. With collections relevant to the season and different occasions, you give shoppers coming into your site a point to start from. You engage with your shoppers more and give them a reason to keep coming back to you. With improved shopper experience, you also get to increase your customer retention rates. You keep giving your shoppers reasons to return to you. For instance, a shopper who has found collections of recent trends a couple of times on your site knows they can come back whenever they are looking for fashionable apparel.
Product Discovery
With product collections, you are exposing more products from your inventory right on your homepage. In a single session, your shoppers are likely to see more products than they would have otherwise. When you build collections with different types of products, you help your shoppers discover parts of your catalog that they may have never come across if they were browsing a single category. For instance, if you build a collection of summer wear on your site, shoppers get to see varied products from your catalogue and find dresses, flip flops, tops, and skirts rather than just looking at a tee.
VueStyle
A major goal of site merchandising is to attract your potential customers into your site and engaging with them to increase sales. Collections are a great way of doing that. But building collections can also be a cumbersome, mundane process when you do not have great tools to aid you. 
Vue.ai®'s site merchandising solution, VueStyle, is an AI Styling Assistant and the perfect aide to your retail teams, helping boost merchandising productivity and efficiency. VueStyle's Style Curation Tool is an AI-powered solution to make your products and outfits collection curation processes far simpler.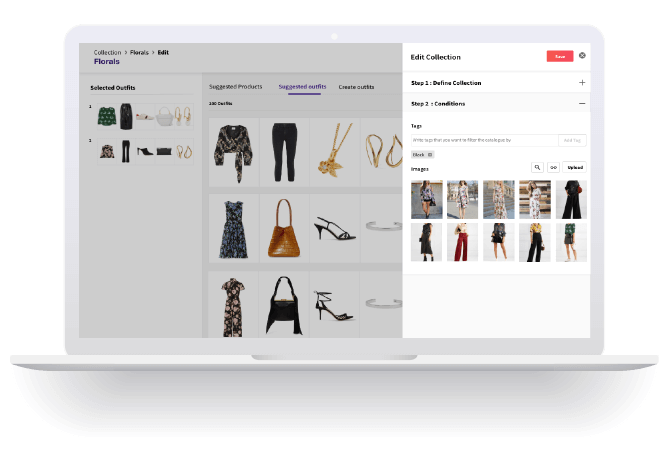 When you upload a moodboard, the tool understands the theme and picks corresponding products and outfits from your catalog. You can review and add these to your collection. The tool understands what you are looking for and shows better results with every click. Improve your seasonal merchandising strategy with theme-based collections in your homepage –  create pastel and floral product & outfit collections for spring and watch sales boom. For every new trend taking the fashion world by storm, create collections of products in your catalog that match it. Level it up by showing your shoppers how they can wear it with outfit suggestions.
To learn all that VueStyle can do for you, click here.
Read more about Outfit Recommendation Solution
Read More About Automated Catalog Management Solution