The Robots Are Coming For Your Store

3

min read
Reading Time:
4
minutes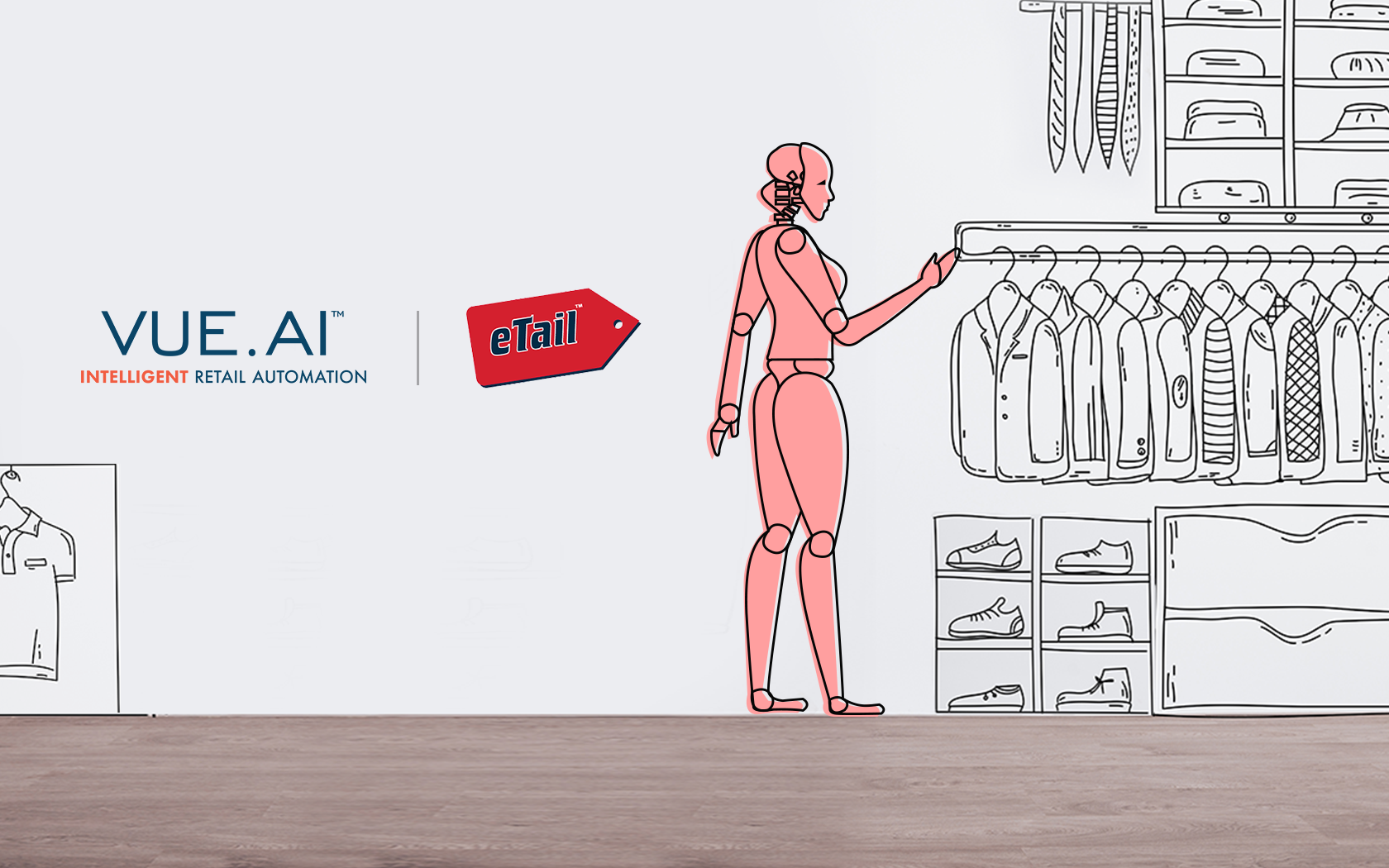 On Day 1 of eTail East 2017, the most anticipated track of talks and sessions was the "Next Gen eCommerce Summit". With speakers and panels that spanned the entire retail spectrum — including both retailers and solution providers — the retailer-only audience included some of the most key decision makers who are innovation-first in their strategy.
Artificial Intelligence was, as expected, high on the agenda with both panelists, speakers, with the audience keen on understanding where Artificial Intelligence was being used by retailers and what solutions the providers were offering in terms of innovation.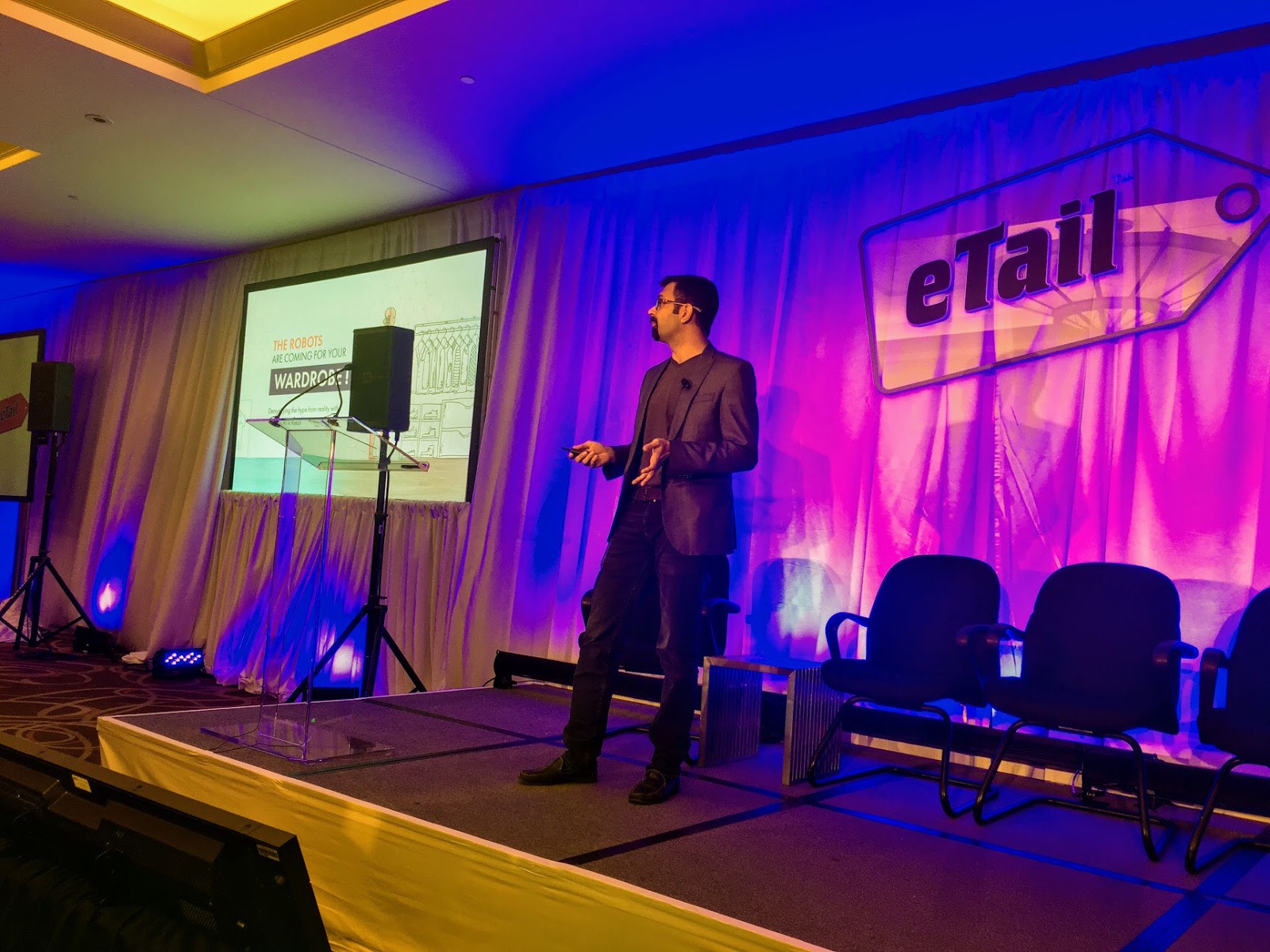 Anand Chandrasekaran, Mad Street Den's CTO was one of the first speakers of the morning and his talk was titled "Robots Are Coming For Your Store." Ominous? Not really. Fascinating? Indeed. With pretty much everyone claiming to use AI, his talk was quite the counter point, aiming at breaking down what AI is, and what is really not. #demystifyingAI indeed.
Here is a short summary of his talk:
Retail is bloated. There are inefficiencies everywhere in the system. A certain South-American-river based retailer seems to be eating a whole lot of lunches, and indeed dinners. With market consolidation afoot, automation is key to drive inefficiencies out and move toward profitability. Manual tagging is both time-consuming, and prone to human error, not to mention the fact that wrong tags hamper product discoverability.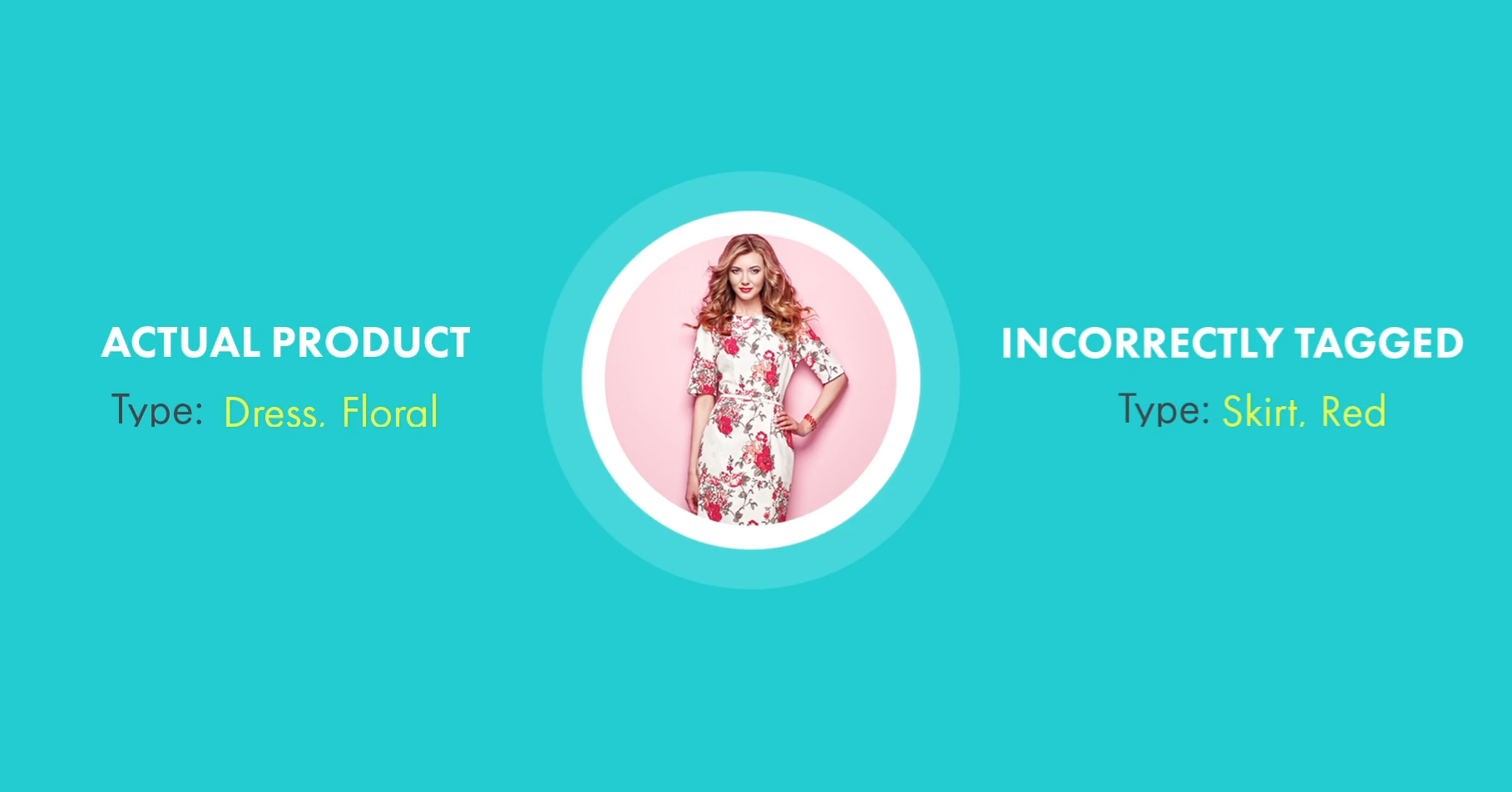 If on the one hand, driving costs down is key, on the other, increasing revenues is just as important. And to do this, there is indeed one ring to rule them all; well, not a ring but close enough: personalization. Forrester has identified that the top tech spend of retailers happens on personalization.
"Each person is distinct; they should not be lumped together."
Surely, there is something to be said for that. Mass customization can only go that far. Individualized personalization is definitely the way to go, to tailor customer experiences and create memorable user journeys.
"You don't need millions of products, data points or customers. Just making sense of existing data can go a long way"
With that in mind, the only question is this: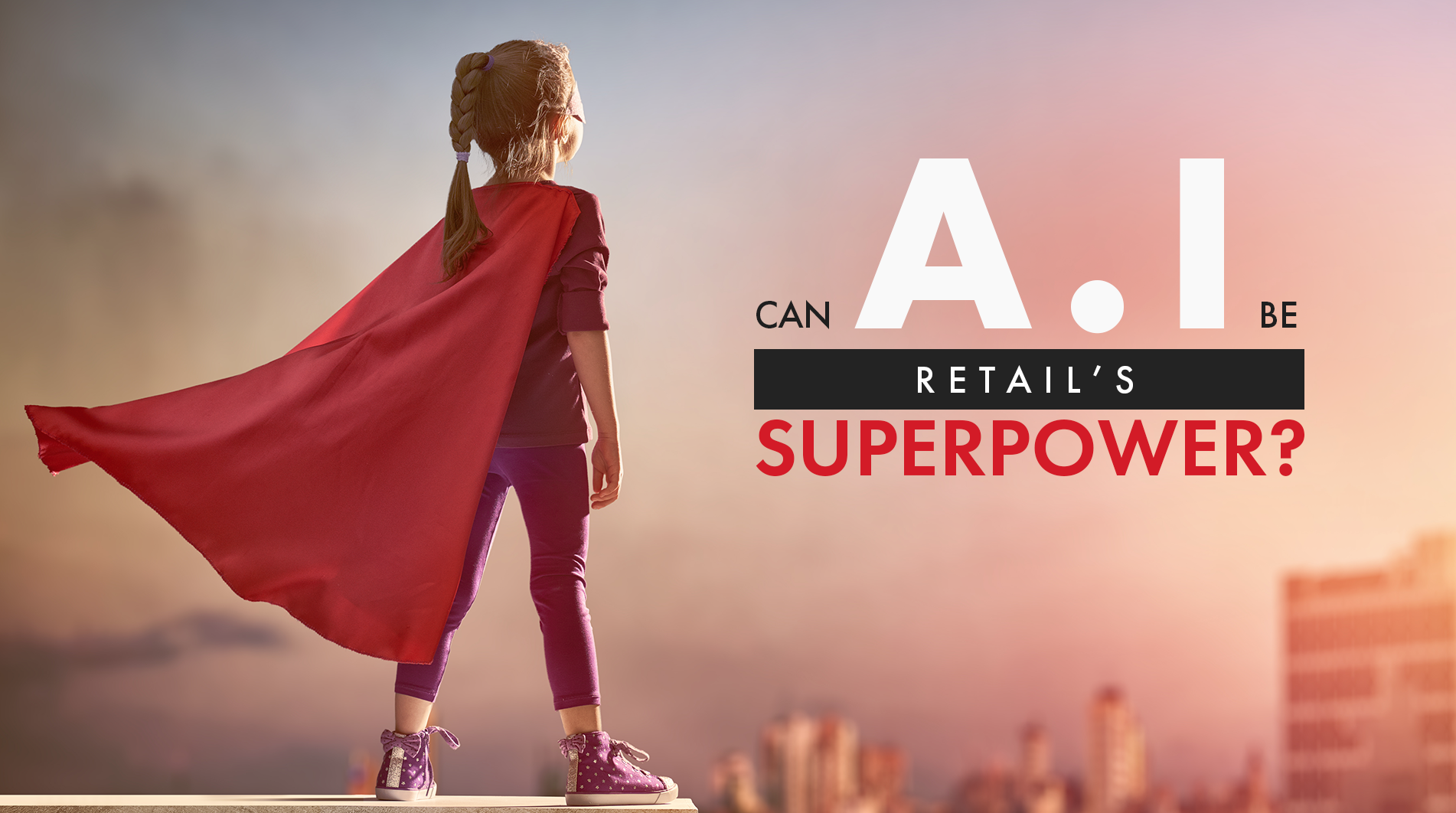 In a word, yes. But then again, everyone seems to have already invented AI. Even Dilbert's boss.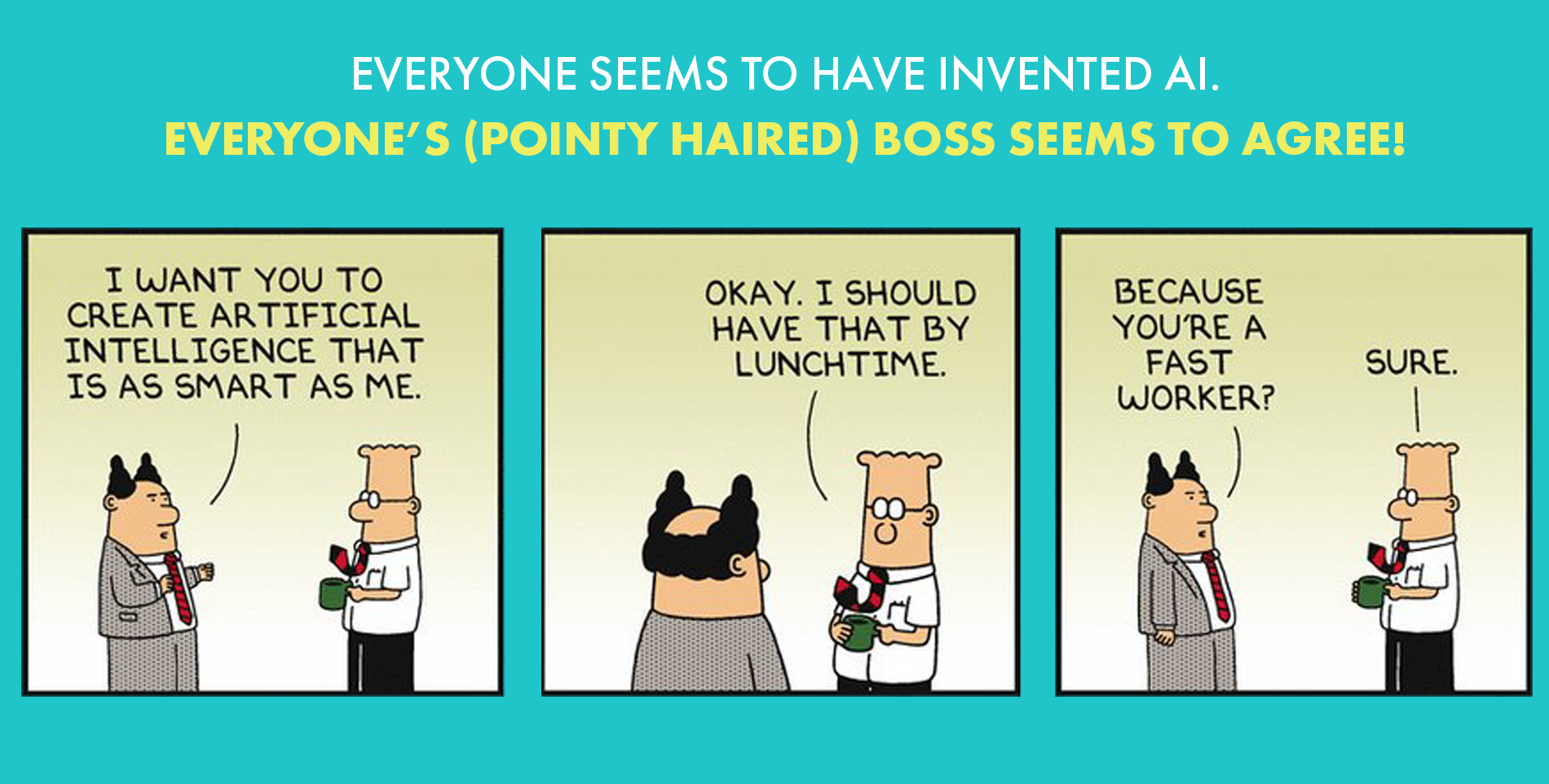 The problem with the whole AI narrative today is that, well, it is not really AI. This is, of course, not to say that these are lies. However, there is a fine line between a lie and something that is, not really the truth.
"A lot of the AI out there is simply hype; look under the hood. Ask the vendors what the data sources are…."
Most of what claims to be AI is not much more than a whole lot of data that is pieced together to make "intelligent" suggestions (recommendations, if you will) that do not really take into account so many of the nuances that actually make something that is truly intelligent.
"Most algorithms are based purely on data, not intent. Capturing this is of the essence"
With so many customer touch points, it is vital that one looks at literally all of them and makes the most informed decisions based on all the signals that can be obtained from them. The entire journey – from media channels to on-site personalization to emails – needs to be personalized.
"How do you follow the user? How do you know what to sell to them and when?"
This is the key question that retailers need to ask.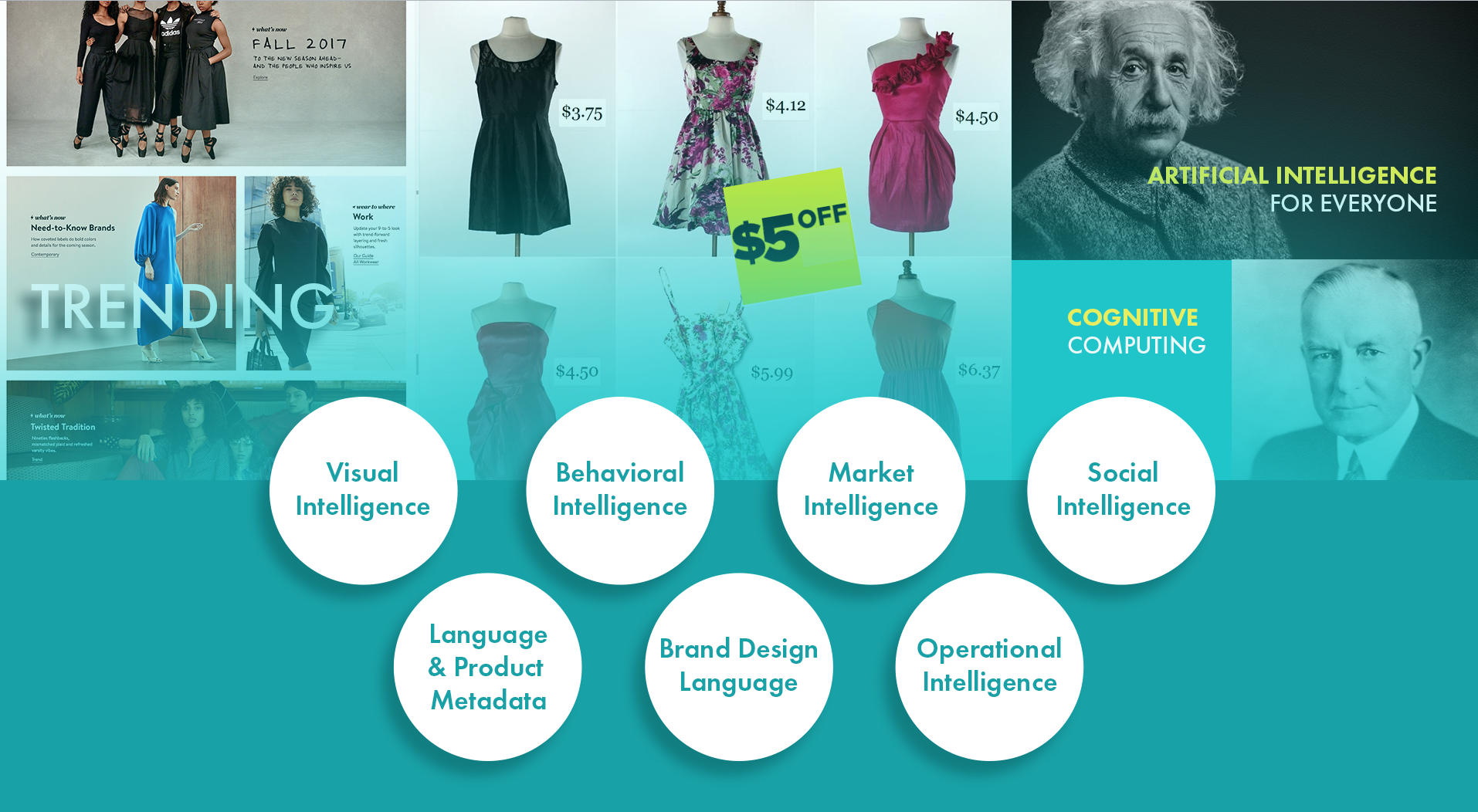 In the end, if you really think about it, it is all about finding those connections that will yield the best results. When for instance, one sees something, one is instantly reminded of something else. This, of course, is entirely instantaneous, and what one would call Natural Intelligence. Well, honestly, there is absolutely no reason for Artificial Intelligence to be any different.
There is no 'one AI to rule them all.' Connect the dots between the various modules to make the best use of AI.