Shoptalk 2022 – The Ultimate Guide
Reading Time:
11
minutes
Shoptalk 2022 – retail's big reunion is finally here! After waiting for 3 whole years, retailers across the globe are ready to jump back in to reunite and revolutionize the industry at retail's biggest event. We've curated the ultimate guide to help you get the best out of Shoptalk 2022.
Here's everything you need to know to make the most of these four days!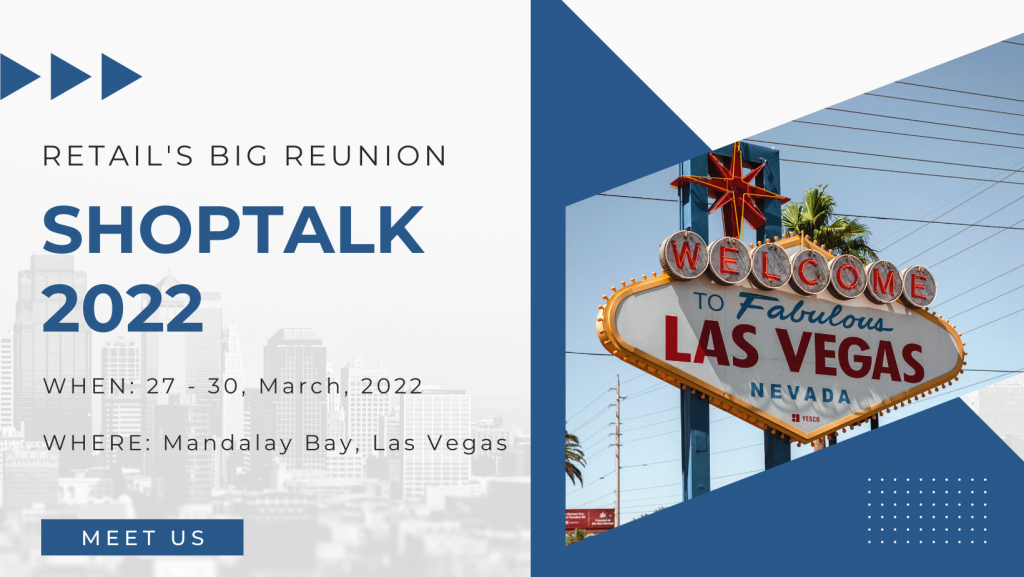 WHEN: 27 – 30, March, 2022
WHERE: Mandalay Bay, Las Vegas | View on map
1. Hotels near Shoptalk 2022
First things first, while the Mandalay Bay is all set to host Shoptalk, let's make sure you know where you're setting up shop for the next four days. Here are some pretty great hotels you can find within a 5-mile radius.
The MGM Grand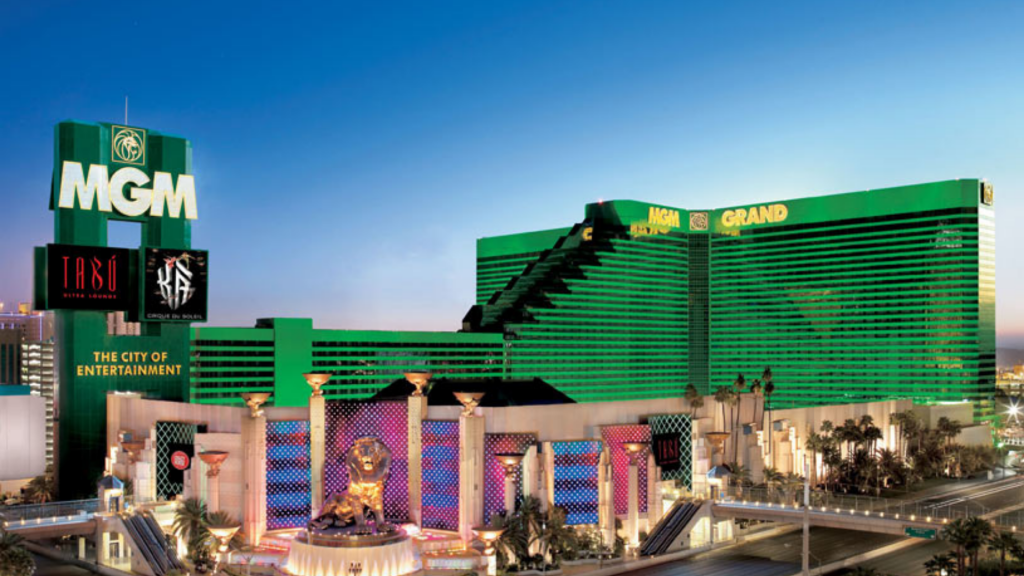 MGM Grand Las Vegas is believed to be The Entertainment Authority—known for its star-studded events at the MGM Grand Garden Arena, incredible entertainment like KÀ™ by Cirque du Soleil, exquisite dining featuring celebrity chefs and an exciting nightlife. View on map
The Park MGM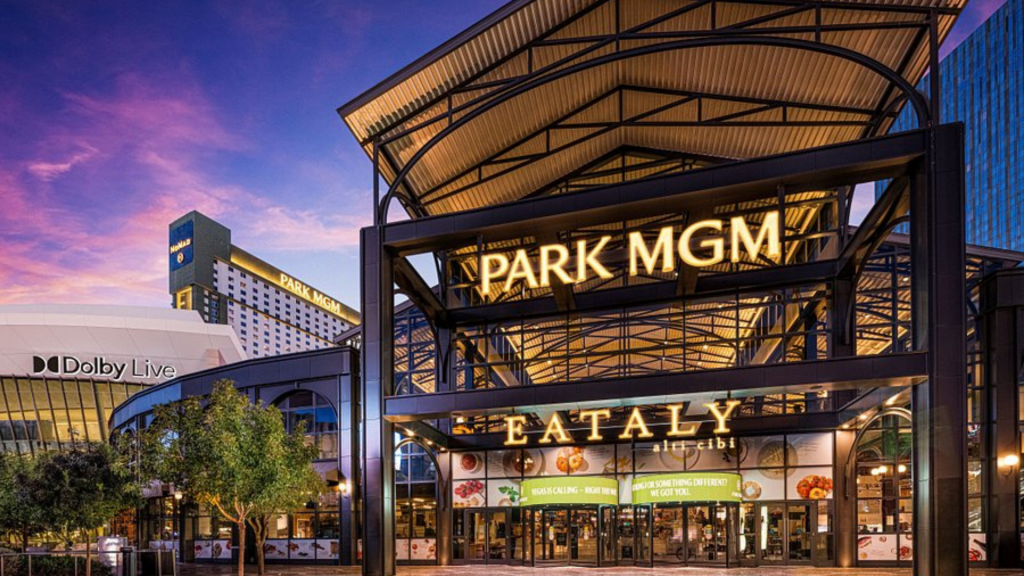 Located where the old Monte Carlo was, The Park MGM is the newest hotel in the heart of the densely packed three-and-a-half mile long stretch of hotel-casinos in Las Vegas known as the Strip. Get access to the biggest shows that come to Las Vegas. View on map
Vdara Hotel and Spa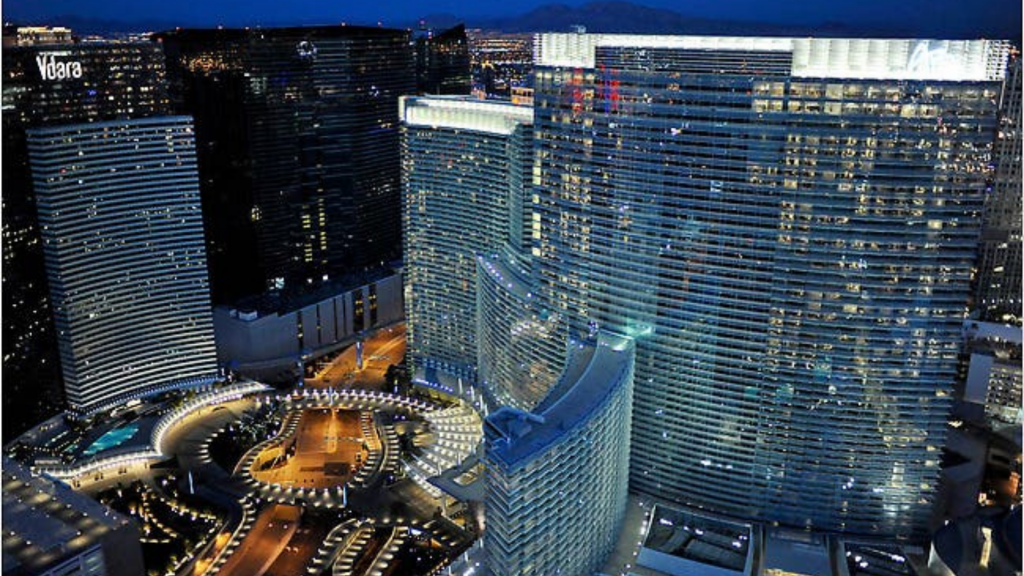 The Vdara Hotel & Spa is a luxury rental boutique condo-hotel located in CityCenter Las Vegas, connected to the ARIA and Bellagio resorts. It's just ½ a mile from the roller coaster at New York New York, that you simply have to try. View on map
Bellagio Hotel and Casino
The Bellagio Resort & Casino is in the center of the famous Las Vegas Strip. This luxury hotel takes inspiration from the villages of Europe and it overlooks a Mediterranean-blue lake with fountains performing a breathtaking ballet. View on map
Aria Resort and Casino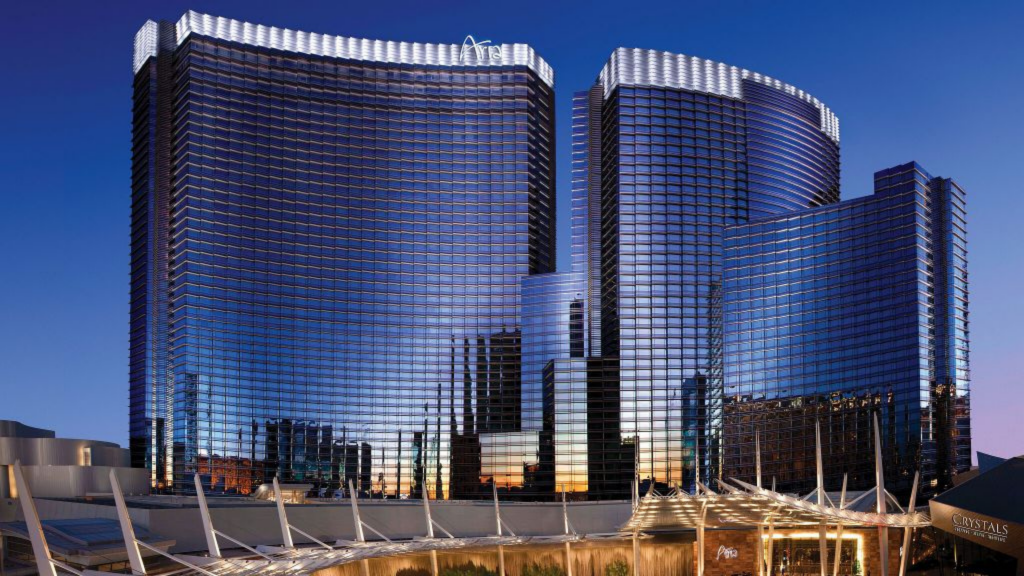 At the center of the best Vegas entertainment has to offer is the ARIA Resort and Casino. Whether it's a show at Dolby Live or sporting event at T-Mobile arena ARIA curates the perfect itinerary for a night you'll never forget. View on map
Luxor Hotel and Casino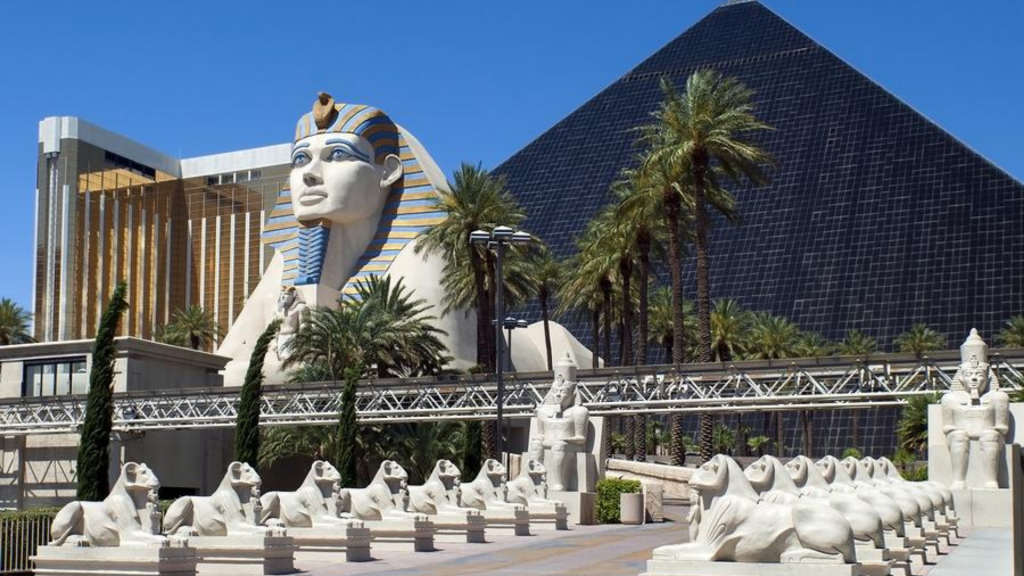 Known for its iconic pyramid shape and it's situated right next to the sphinx. Being connected via an enclosed walkway, it's just an easy 0.3 of a mile walk from the Luxor Hotel and Casino to its sister property next door at Mandalay Bay. View on map
The Palazzo at The Venetian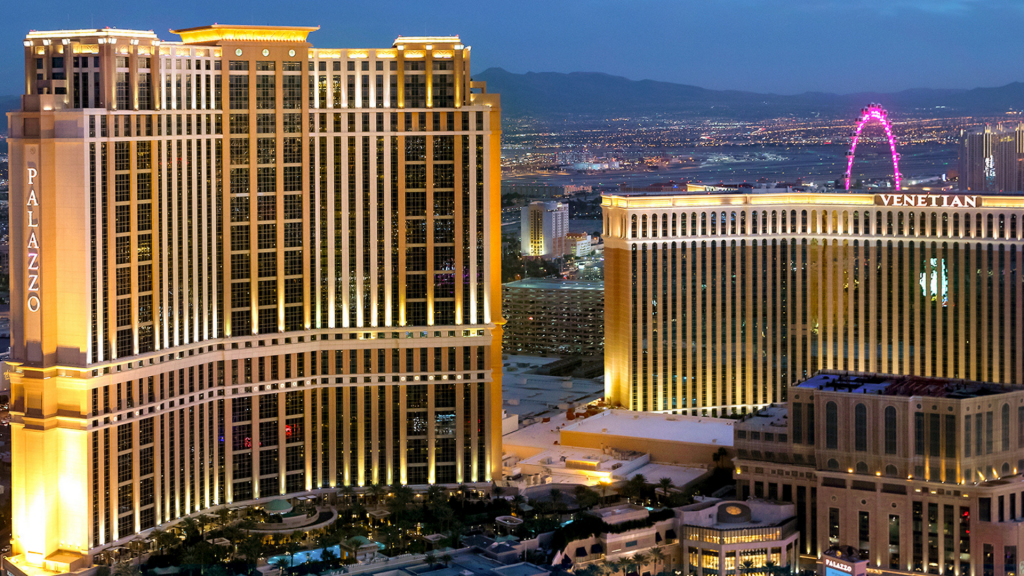 Nearly double the size of an average Las Vegas hotel room, the standard Las Vegas hotel suites are absolutely perfect! From hand-painted frescos to award-winning restaurants and lounges. The Venetian Las Vegas embodies the spirit and excitement of Venice. View on map
2. What's the agenda?
There's so much to do at Shoptalk 2022! If you just can't seem to decide what you want to do, we've listed down the tracks and themes explored by the speakers in the agenda below.
Explore what addresses the key pain points for your business and make the most of your time here.
You can find the detailed agenda with the list of speakers, the topics and more right here.
Day 1: Sunday – 27 March, 2022
| Track 1 | Track 2 | Track 3 | Track 4 |
| --- | --- | --- | --- |
| Developing Tomorrow's Retail Leaders | Innovative Growth Opportunities | Global Shopping Experiences | Shark Reef' Startup Pitch |
Day 2: Monday – 28 March, 2022
| Track 1 | Track 2 | Track 3 | Track 4 | Track 5 |
| --- | --- | --- | --- | --- |
| Sophisticated Commerce Offerings | Cultivating Customer Relationships | Payments and Checkout Innovations | Tech Startup Spotlight: Supply Chain | New Retail Insights and Research |
| Groundbreaking Digital Experiences | Advances in Merchandising | Sustainability | Tech Startup Spotlight: Operations | Workshops: Marketing |
Day 3: Tuesday – 29 March, 2022
| Track 1 | Track 2 | Track 3 | Track 4 | Track 5 |
| --- | --- | --- | --- | --- |
| The C-Suite on Retail's Transformation | Catering to Today's Consumer | The Sophisticated Supply Chain | Tech Startup Spotlight: Marketing and Merchandising | Workshops: Ecommerce Technologies and Capabilities |
| Elevating the Retail Store | The Future of Marketing | Supply Chain and the Customer Experience | Strategic Retail Partnerships and Relationships | Workshops: Emerging Ecommerce Opportunities |
Day 4: Wednesday – 30 March, 2022
| Track 1 | Track 2 | Track 3 |
| --- | --- | --- |
| Deep Dive: Spotlight on Retail Verticals | Deep Dive: Marketing and Brand-Building | Deep Dive: Designing Tomorrow's Retail Experiences |
3. Speakers
Shoptalk 2022 features retail changemakers from across the globe. This year, they have over 250+ speakers all set to offer their perspective on all things retail. We've handpicked this list of 6 speakers you simply cannot miss if you're at Shoptalk 2022!
Karen Bruck, Ecommerce VP, Mercado Libre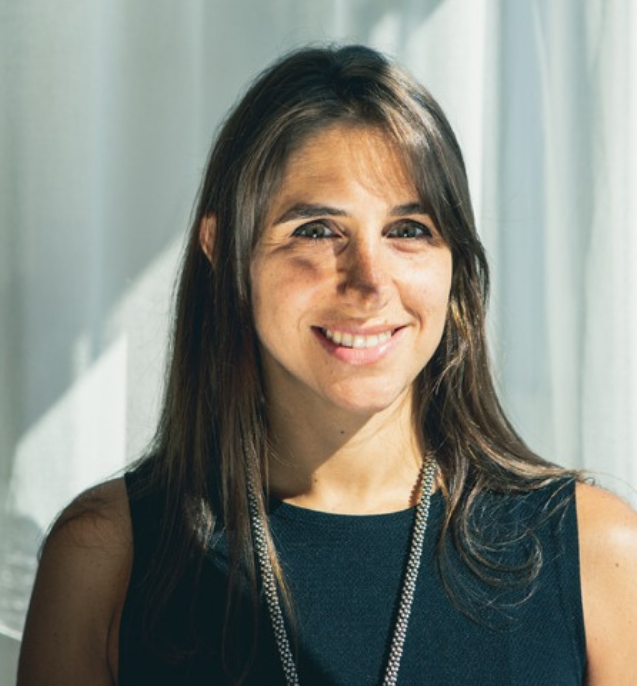 With an MBA from MIT and several years of experience in the retail market, she's seen the radical growth of a company that's competing with Alibaba's, the Amazons and the Walmarts up close.
Karen is responsible for the Mercado Libre operations of Argentina, Chile, Colombia, Peru and Venezuela.
When we hosted Karen on our podcast, we dove deep into Mercado Libre's vision to tailor growth in the Latin American Retail Market and the role of technology and AI in this journey using Vue.ai's solutions. We're looking forward to hearing her speak at Shoptalk where she unravels the nuances of the exciting ecommerce market in LatAm.
When: Sunday, March 27, 2022 | Session 3 – 3:30 – 4:10
Topic: The Leading Edge of Retail Innovation in Latin America
Description: Latin America became the fastest-growing ecommerce market in 2020, catapulting a region where digital penetration had previously stalled at 5%. This rapid rise has contributed to a booming startup scene, making Latin America one of the most exciting retail markets. In this session, the region's retail leaders will discuss its transformation and remaining challenges, which range from a largely unbanked population to complex fulfillment and delivery logistics.
John Strain, Chief Digital and Technology Officer, Gap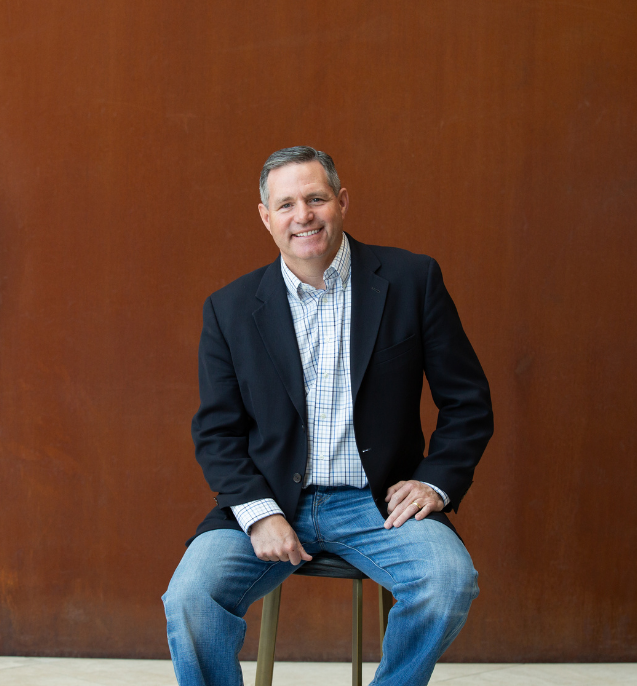 As Head of e-Commerce and Technology for Gap Inc., John Strain looks into Technology, Product Management, Data and Analytics, and Loyalty and Payments. John also oversees the Digital business including eCommerce Strategy and Operations and Digital and Direct Marketing.
With almost 30 years in the retail technology and eCommerce space, John brings a customer-centric mindset to a delivery orientation that has resulted in a track-record of successful digital transformations.
When: Session 3 – 10:00am — 10:40am
Topic: Track Keynote: Payments and Digital Offerings that Build Shopper Loyalty
Description: Buy Now, Pay Later programs and contactless payments are just two of many payment offerings seeing increased adoption as shoppers press for convenience and choice in how they make purchases online and in-store. This Track Keynote discusses how a sound payment strategy can deliver increased basket sizes, more shopping visits and ultimately stronger brand loyalty.
James Reinhart, Co-Founder & CEO, thredUP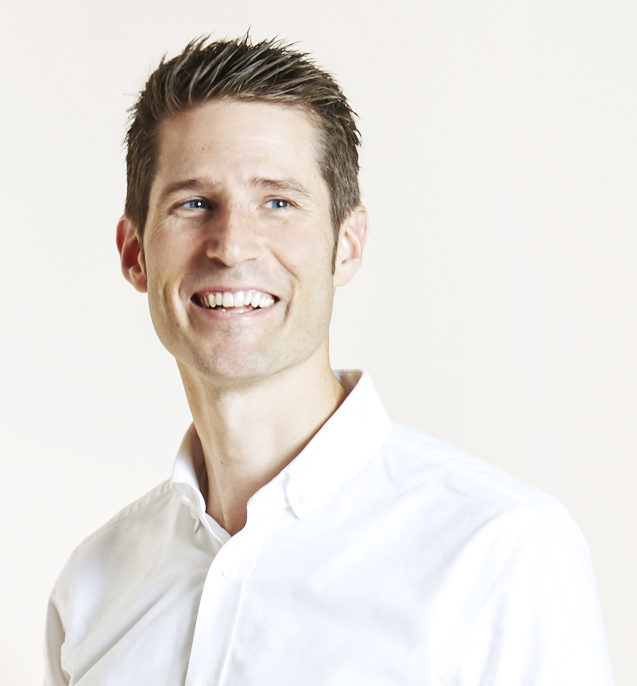 In 2009, James Reinhart, the CEO and co-founder of thredUP set out to modernize thrifting with technology. At the forefront of sustainable fashion is thredUP, one of the biggest resale e-commerce platforms for women's and kids' clothing, shoes and accessories.
James is a graduate of the Harvard Business School and the Harvard Kennedy School where he earned a joint degree in public policy and business. .
Our association with thredUP goes way back to when they leveraged Vue.ai's AI powered discovery solutions to help their shoppers locate their ideal product from an inventory of 5.5M unique items. Click here to see what they have to say about our solutions.
Interviewer: Hilary Milnes, Executive Americas Editor, Vogue Business
When: Monday, March 28, 2022 | 4:45pm — 5:05pm
Topic: Scaling Resale Experiences for Sustainability and Profitability
Joon Silverstein, SVP, Global Head of Digital & Sustainability, Coach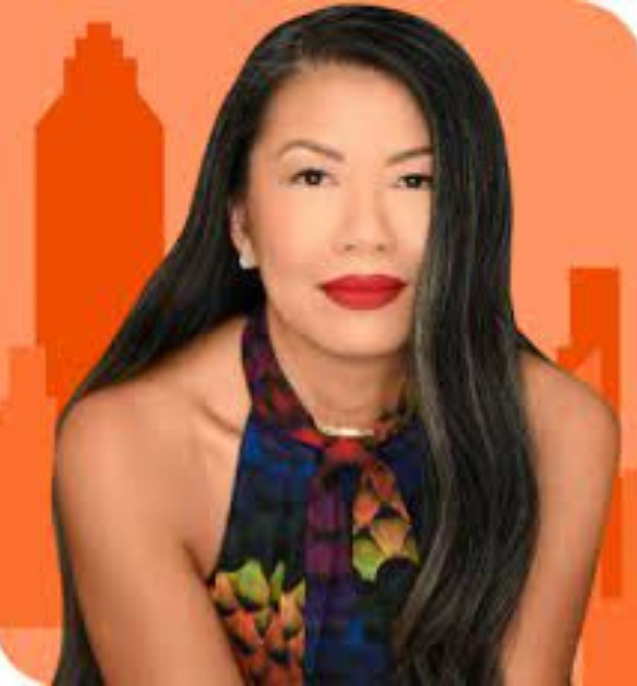 Joon Silverstein, the Global Head of Digital & Sustainability at Coach, leads global digital, customer experience, and sustainability. With customer-centric innovation at the core of her approach, it drives to fuel brand transformation, identify and scale new business opportunities.
When: Session 4 – 2:20pm — 3:00pm
Topic: Sustainable Product and Packaging Innovations: A Conversation
Katia Walsh, SVP & Chief Strategy & Artificial Intelligence Officer, Levi Strauss & Co.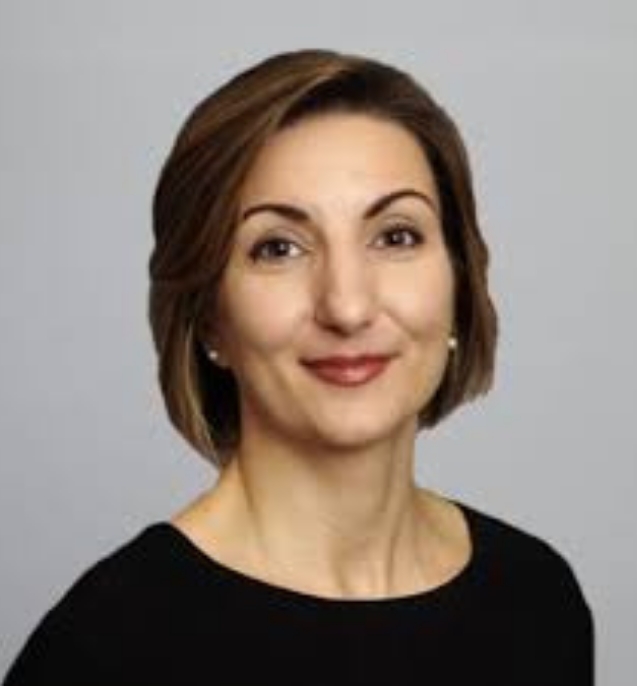 At Levi Strauss & Co. Katia Walsh leads data, analytics strategy, and AI. Optimizing the capabilities of artificial intelligence, she is responsible for crafting a holistic corporate and digital strategy globally.
When: Sunday, 27 March | Session 2 – 2:45pm — 3:25pm
Topic: Attracting, Developing and Retaining Top Digital Talent
Description: Due to a tight labor market, increasing demand for digital skills and shifting workplace dynamics, the competition for digital talent is fierce. This session will address how companies identify and recruit the right talent, as well as how they're incentivizing their existing workforce to stay and embrace new technologies.
Sharonda Weatherspoon, SVP of Retail Stores & Co-Chair for Diversity & Inclusion, Ralph Lauren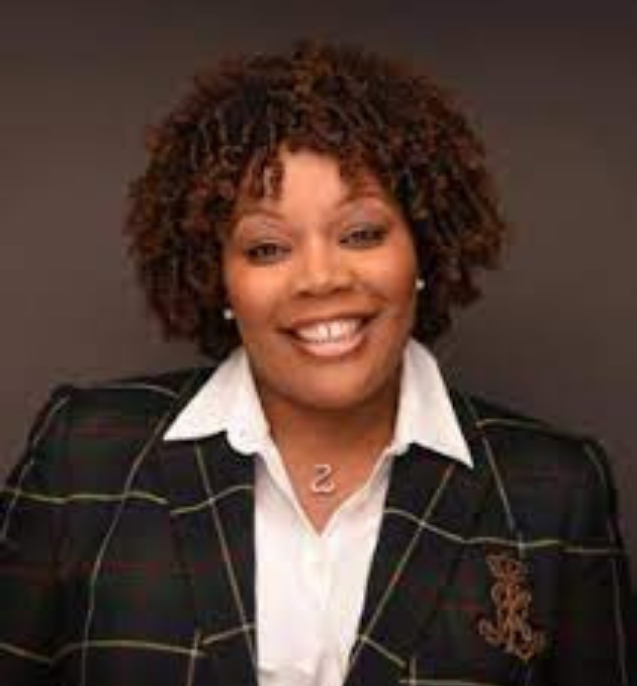 Sharonda Weatherspoon is redefining what it means to be a corporate professional while maintaining strong roots and ties to the community in which she grew up. She is a results-oriented executive with over 25 years in the retail fashion industry. She has a proven track record in driving sales and profit, delivering an elevated brand experience while leading change in complex environments.
When: Sunday, 27 March, 2022 | Session 1 – 2:00pm — 2:40pm
Topic: Empowering Tomorrow's Women Leaders
Description: The number of women leading Fortune 500 companies hit a record in 2021, with retail and consumer goods companies accounting for one-third of the total. Still, women's representation remains far below parity at the C-level. In this session, retail executives will share how they're sponsoring and empowering tomorrow's women leaders.
4. Networking has never been easier
While you're at Shoptalk 2022, there's more to networking than just your meet and greets. Explore what works best for your business and get a head start. Learn more about networking opportunities at Shoptalk 2022.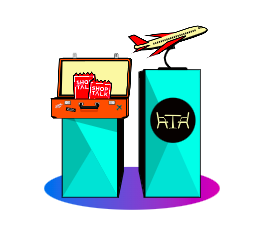 HOSTED RETAILERS & BRANDS PROGRAM
Retailers or brands may qualify for complimentary Shoptalk tickets plus up to $750 in hotel/travel reimbursement with their exclusive Hosted Retailers & Brands Program. Click here for more information.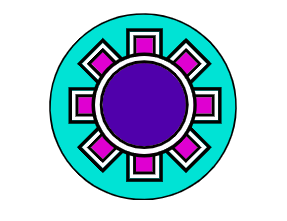 TABLETALKS
Retailers or brands may qualify for complimentary Shoptalk tickets plus up to $750 in hotel/travel reimbursement with their exclusive Hosted Retailers & Brands Program. Click here for more information.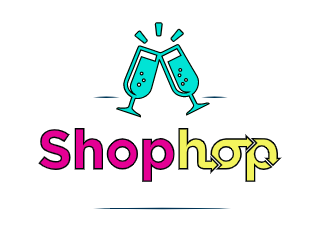 SHOPHOP
What's a retail conference without some fun! Create deep meaningful peer connections at Shophop, a networking program designed to bring together hundreds of retailers and brands together in a socially conducive environment.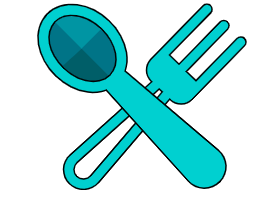 RETAILERS & BRANDS NETWORKING DINNERS
Shoptalk hosts a series of invitation-only dinners: Retailers & Brands Networking Dinners at high-end Las Vegas restaurants for groups of 15-20 retailers and brands.
Monday, March 28, 2022 | 7:30-9:30pm.
FUNDING FOUNDERS
Shoptalk's Funding Founders program, matches startups and investors through pre-show introductions and onsite meetings.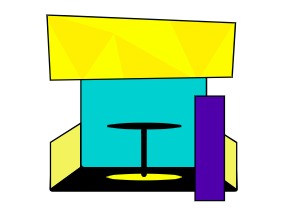 EXHIBIT HALL
At the exhibit hall, you can meet 300 vendors who will be showcasing cutting edge technology through live demos and presentations by product experts. If you're here, come over to booth 10011 and say hi to us at Vue.ai.
5. Learn while you're at Shoptalk!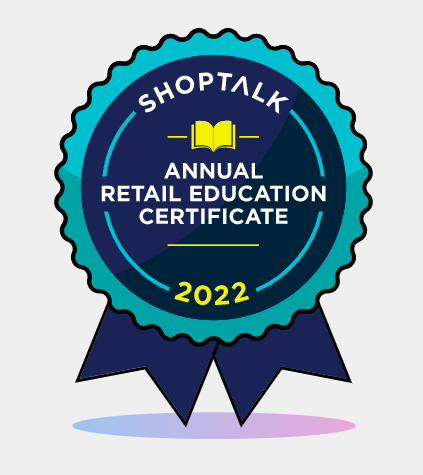 Earning a Retail Education Certificate is a great way to make the most of your experience at Shoptalk 2022. The certificate is awarded to every individual who completes at least 10 of the approved credits continuing education at Shoptalk.
With more than 2000 attendees earning their Annual Retail Education Certificate each year, including some noteworthy brands such as: Amazon, Target, Best Buy, Google, Microsoft. Credits are earned onsite during the event by attending the track and keynote sessions – credits can also be earned through Tabletalks and Hosted Retailers & Brands Program. There are over 90 content sessions you can choose from.
6. Restaurants you have to visit!
Stripsteak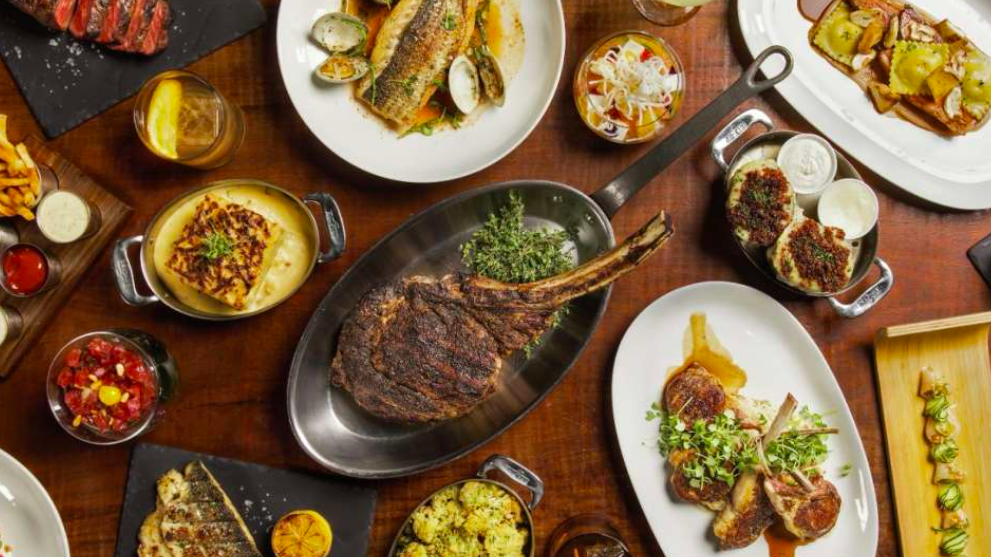 Stripsteak Las Vegas flaunts a unique blend of the modern American Steakhouse reinvented with a unique blend of Japanese influence.
Chef Michael Mina flair has curated an evocative menu that offers guests the best seafood, foie gras, and signature cuts of premium meat and steaks.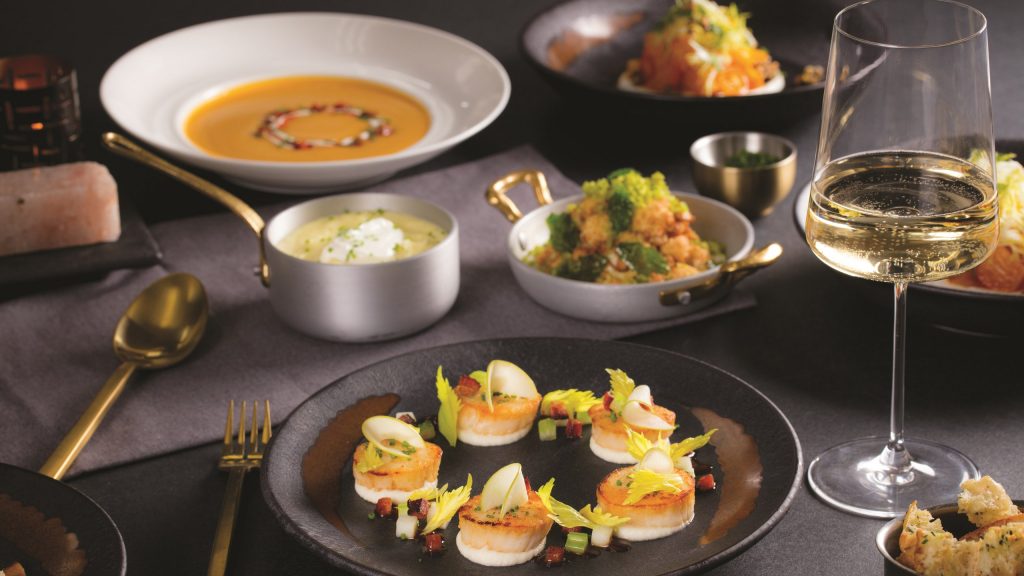 Gordon Ramsay Hell's Kitchen restaurant at Caesars Palace in Las Vegas is cranking up the head. Inspired from the hit reality TV show starring world-famous chef Gordon Ramsay, you're in for a whole new experience.
The restaurant also has a private dining room and a contemporary bar serving the latest trends in mixology.
Caviar Bar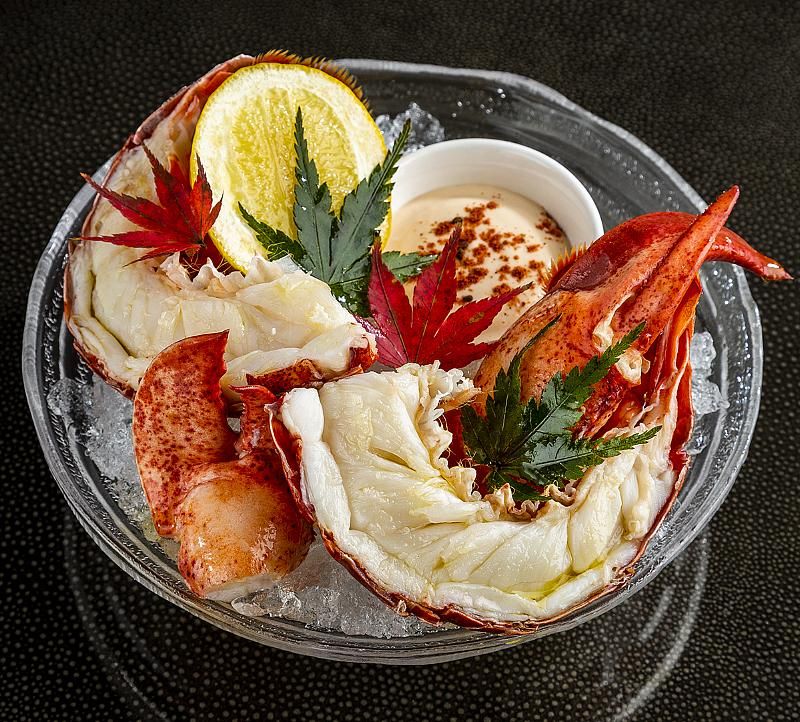 New York-based chef Shaun Hergatt opened Caviar Bar that features an array of international caviar selections. Now, we can't think of a more exquisite and quaint place for a fine dining experience.
The restaurant flaunts a strong Russian influence with deep dark colors and hints of silver and bronze. However, the bar area's walls consist of vibrant diamonds.
The Pizzeria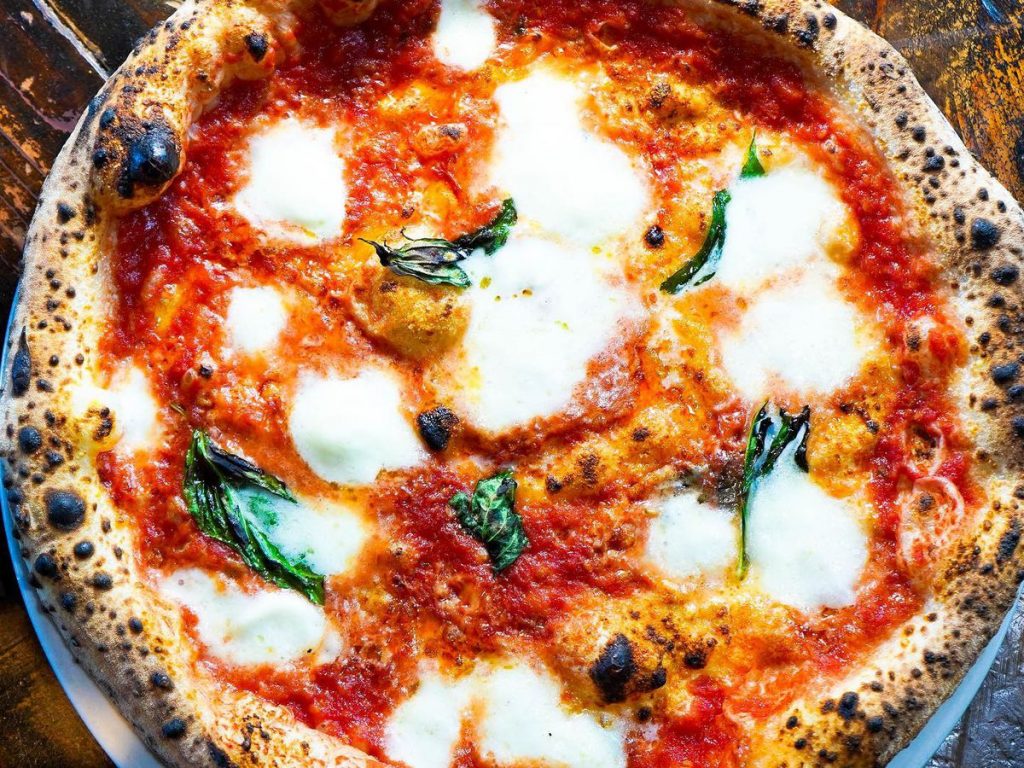 Who doesn't love a good pizza! If you're trying to find your way to this pizzeria, be sure to ask around for 'Secret Pizza'. Their New York-style slices seem to be causing insane lines well into the night at the Cosmopolitan of Las Vegas.
Some vegan options
Truth & Tonic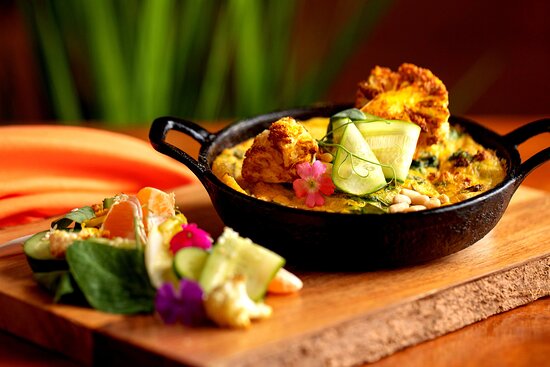 Truth and Tonic Wellness Cafe is the first completely vegan restaurant on the Strip, located inside the Canyon Ranch Spa at the Venetian.
They're open for breakfast and lunch and also serves blended smoothies and fresh juice blends for those on the go.
Graze Kitchen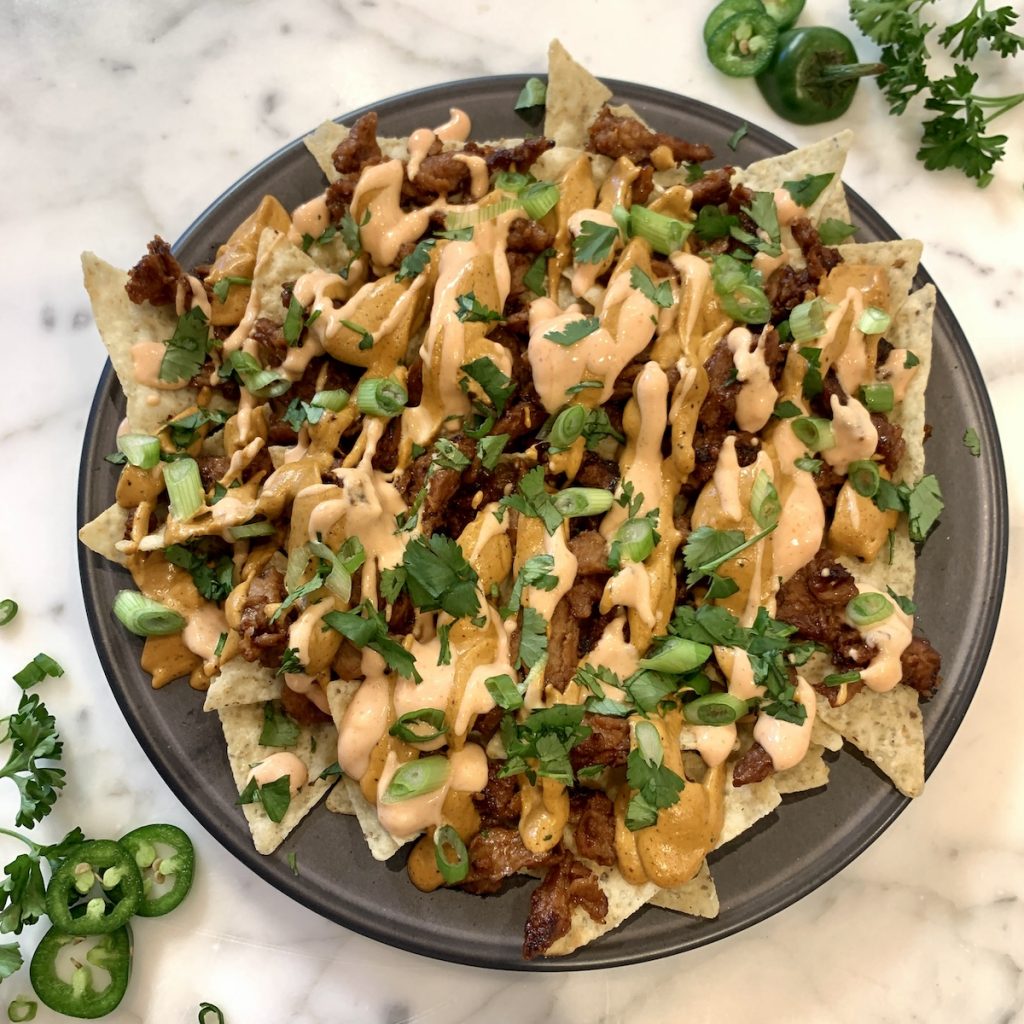 Graze Kitchen's marketing team says "Charismatic comfort food, but make it plants.", and they deliver.. The restaurant has a calm and relaxing ambience and they serve plant-based, gastropub-inspired comfort foods like crab cakes, Korean BBQ nachos, deviled hummus, and chili cheese fries. Don't forget to try their Buddha Bowls and kombucha!
7. Emerging Retail Technologies
2022 is going to be a BIG year for retail!
Over the last two years, businesses have been slowly shifting towards an omnichannel approach. People miss going out and they don't want to give up the unparalleled experience of shopping at their favorite stores but they sure do love the comfort of being able to shop online.
Technology has revolutionized the retail game and we believe it's time you get your foot in the door. Learn what AI can do for your business and take the first step towards making your business AI-ready at Shoptalk 2022.
Come down to the exhibit hall and meet us at Booth #10011 and play around with the latest tech and say hello to our AI generated models
We, at Vue.ai, provide you with all the tools you need to automate your processes so you and your teams can focus on building incredible retail experiences.
Meet our team at Shoptalk 2022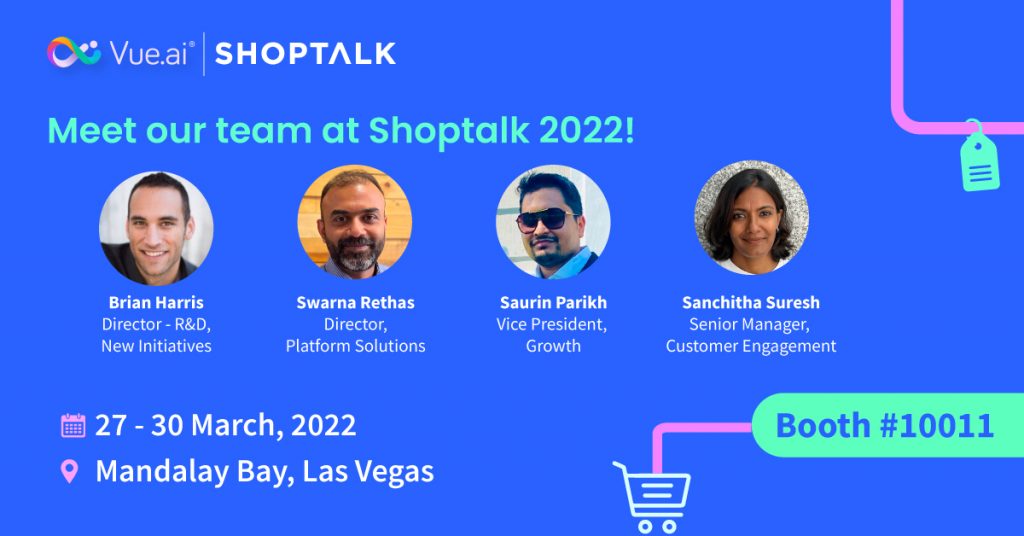 Set up a one-on-one with our team at Shoptalk 2022 and they'll help you identify AI solutions tailored to your business' needs. With Vue.ai's holistic solutions, you can redefine retail.
8. Retail can really party
I'm sure the parties here don't have a 'no shoptalk' policy, so you can network out here just fine! Explore some of the exciting parties they have in store!

Kick off Shoptalk 2022 with Sunday night's party at The Park or say goodbye at Tuesday's Whiteout Beach Party headlined by the legendary Flo Rida.
9. Safety first
With travel bans lifted across the world, After staring at screens day in and day out for the last two years, everyone is eager to step out and meet people offline!
However, Shoptalk 2022 is doing what it takes to ensure you feel safe while you're there.
Masks
The masking requirements mandated by Clark County, Nevada at the time of the event will be followed strictly.
Hand Sanitizer
Hand sanitizer stations will be available throughout the hotel and event space.
Distancing
The General Session Room and Track content rooms will see an increase in distance between chairs.
What Hasn't Changed
They're looking forward to hosting their outdoor Beach Party, retailer and brand dinners, and ShopHop as scheduled.
See you at Shoptalk 2022!
---