Shoppable videos are your best marketing weapon Vue.ai

8

min read
Reading Time:
6
minutes
The Changing Face Of Fashion And Marketing
The consumer market is constantly changing, and with that, so is the concept of marketing. A century or so ago, in the 'Production Era' of marketing – all a marketer had to worry about was lost cost and mass numbers in production. If the product is good and price fair, people will buy it was the simple logic of this marketing period. This, until the concept of competition started coming up – then the time came for the 'Sales Era' – means of promotion of the product and the company became highly crucial. It wasn't enough to just have a good product at a fair price – it was important to endorse one's product as the best among the several others in the market, to show that it is just what the customer needs. With more players in the market, arose the need for the 'Relationship Era'. One-time promotion of the product just didn't cut it anymore – building a relationship with customers and gaining their loyalty were this era's priorities. The latest in these marketing eras is the 'Social Marketing Era' – communication is seen as the key in this era. Being the age of Twitter, Facebook, and Instagram – there is no excuse for brands to not stay connected with their consumer base anymore. The different approaches of doing so is what sets the brands apart.
The fashion market is no different – it has seen all these eras and has been through all the phases. However, there is a huge advantage that this industry enjoys now. Using visual media is seen hands-down as the best way of marketing in the current era and the fashion is already primarily visual content. This compatibility brings in a lot of benefits for fashion that few other fields enjoy. One look at any brand's Instagram page and anyone can validate this. You open Zara's page – the aesthetic themes, the elegant colour schemes, the chic outfits – you can't help but swoon. But as more brands enter the market, it becomes essential to come up with strategies for catching the eye of the social media sweeper better.
How can you empower fashion marketers with the right tools for their growth strategies?
Converting Visual Media Into A New Revenue Stream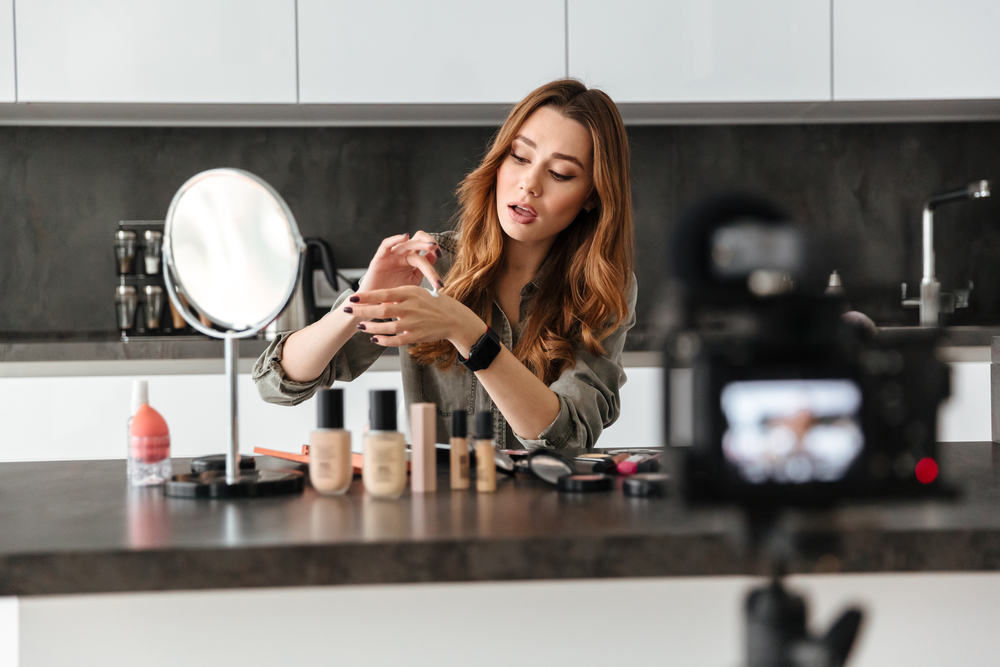 Over the last decade or so, the answer by many fashion marketers has been the same – videos. The statistics that lead to this obvious answer are astounding. YouTube – a purely video platform – has over a billion users – that is about one-third of all internet users. 72 hours of videos are uploaded on Youtube every minute and over 500 million hours of video is watched every single day. One can go on and on with the figures and it will continue completely blowing your mind. More than just uploading and watching, the engagement rates for video marketing are out of this world too. Social video generates 1200% more shares than text and images combined. The average user spends 88% more time on a website that has video. It is no wonder that 51% marketers worldwide name video as the type of content with maximum ROI.
With these staggering numbers, it is no doubt that you'd want your videos to stand out and catch the attention of this very valuable audience base. marketers across fashion brands have been constantly been trying to make their videos stand out. Some take the humour road – and manage to build a huge viewer base. Most people would remember Lanvin's Fall 2011 campaign movie.
The combination of the vintage décor, high-fashion clothing, goofy dance steps and poker faces got everyone to crack a smile. More recently, earlier this year, Diesel used the highly popular trend of online dating and related amusing stories to sell their Joggjeans that were 'Made to run away'. Some other brands take the route talking of some relevant social issues. Being body beautiful has been a theme in this space that many brands have used in the last few years. A theme being used more widely now is breaking labels. River Island's recent campaign 'Labels are for Clothes' was widely appreciated for mocking social, gender, religion, and culture labels people put on each other.
Empowering The Fashion Marketer With Shoppable Videos
While colorful videos catch the eye of the viewer very well, it does sometimes have a con of distracting them from the main product – the clothes. There is often no immediate cue for action making the audience miss the point of the video. Here is where new technology-enabled ads come in making a whole world of a difference. Shoppable videos are videos where the viewers can interact with the video, and directly view and buy the clothing items they like. It removes a whole bunch of steps in the consumer process making the products that much more attractive. Imagine watching the Lanvin video and being completely bewitched by the black and white floral dress Karen Elson wears in one of the frames. Now usually, you'd finish watching the entire video, and in the unlikely case that you haven't forgotten about the dress by the end of it, you go through their entire catalog trying to find that awe-worthy dress. It is a lot of work and way more effort than we can expect our consumers to put in. Instead, imagine just clicking on the dress while watching the video – the link opens in a new tab, you complete watching the rest of the video uninterrupted and then go on to view and purchase the dress of your dreams with no hassle.
This really does sound like the ideal marketing setup, doesn't it?
https://www.youtube.com/watch?v=czgaW8el_VM&feature=youtu.be
Read here for tips on what you can do with your brand videos.
It is hardly surprising that more and more brands today are moving towards shoppable videos. The increased consumer engagement and conversion rates, the insights available, the beautiful simplicity of it all – makes shoppable videos a fashion marketer's haven. It doesn't just stop there though. With each day newer, better features are being introduced to shoppable videos. Making the shoppable feature interfere as less with the user's viewing experience as possible, recommending other ensemble parts based on what the user has picked, analysing colours, patterns, styles and recommending similar products that may be of the consumer's liking – the list goes on and on. When it comes to the world of shoppable videos and AI, there are no limits – or none that are seen yet.
Read here to learn more about how you can create viral video campaigns!
VueStudio – the one piece every marketer needs in their growth stack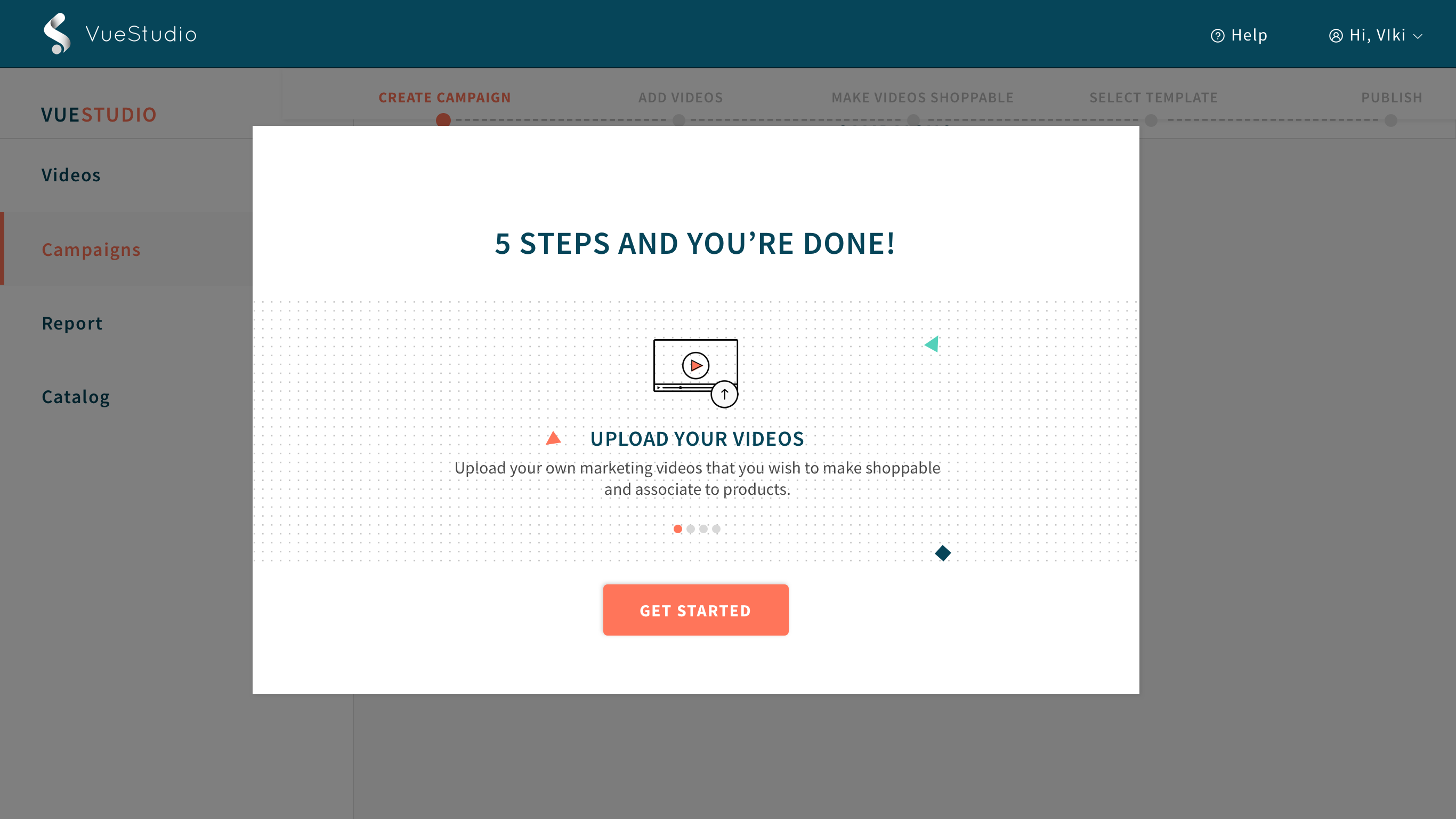 Shoppable videos have been used by some top brands for a while now – Burberry, Hugo Boss, Levi's – all having tried different versions of them. Today, shoppable videos are much more accessible. You don't need a massive budget and months of time stocked away for this. It is as easy as counting to five. VueStudio helps making something as seemingly complex as shoppable videos, something you can make in less than the average time than you spend at your coffee shop. Vue.ai's computer vision and image recognition technology identifies objects with their attributes from videos instantly and connects them to retailers catalogs. You can upload the collection catalogue – and the technology will map the products to it. After making and publishing the video, the gains are unceasing. Shoppable videos can successfully improve key metrics and by creating more shopper touchpoints in a video, a retailer is able to better understand customer preferences.

VueStudio's real-time analytics tracking allows you to measure ROI data in real-time, helping marketers analyze their growth strategies.
Shoppable videos are the present and the future – and making it a key part of marketing strategies seems to be the most logical way ahead. However, one must keep certain things in mind to make the best use of it – shots may need to run a little longer than the usual video for the user to be able to click it, keeping it minimal with few products on the screen at each point will make sure the user doesn't get crowded with options, and of course – telling the user that it is an interactive video right in the beginning and how to use it would help clarify any doubts.
Shoppable videos have now become the clear path to taking fashion industry a notch higher and an essential part of the marketer's gear.
To learn more about VueStudio – Read here
To sign up for a free trial – Click here
Read More About Automated Catalog Management Solution