Retail Success Stories | ITOCHU Textile Prominent Asia

4

min read
Reading Time:
3
minutes
ITOCHU is a general trading company with group businesses in textiles, machinery, metals & minerals, energy & chemicals, food, and ICT, General Products & Realty and about 130 offices in 67 countries. ITOCHU, one of the leading sogo shosha in Japan and Vue.ai have come together for a strategic partnership to bring end-to-end AI automation to businesses across Japan.
Here's the full interview with Mr. Akira Sakai, Business Development Manager, IT, ITOCHU Textile Prominent Asia.
To start, could you explain ITOCHU's general mission as a company?
Akira Sakai: The ITOCHU group declares the spirit of "Sampo-yoshi" as our new corporate mission, which spirit originates from the message of our founder Chubei Itoh I (the merchant based in the former Ohmi Province of Japan (present-day Shiga Prefecture)).
This original business spirit has been passed down through the years from ITOCHU's establishment in 1858 to the present day, and it will continue to be passed down to many future generations to come.
In Japanese, "yoshi" means "good", and "sampo" means three sides, and these three sides consist of (1) the seller ("urite"), (2) the buyer ("kaite") and (3) society ("seken").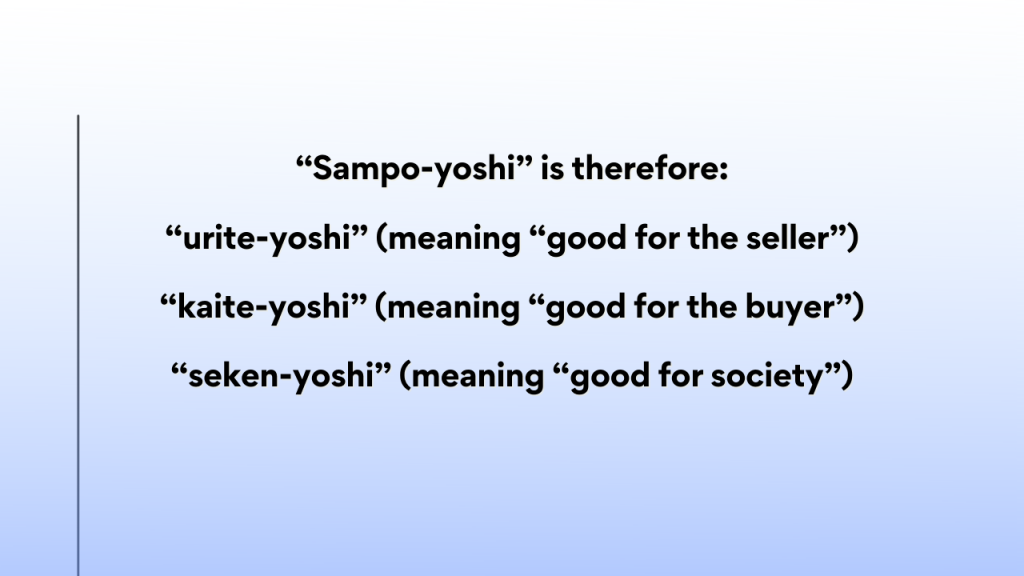 We sincerely wish to contribute to solving social issues by not purely seeking to maximize our profits but also considering and responding to the expectations and trust of all of our surrounding stakeholders, including our customers, our shareholders and our employees. "Sampo-yoshi" is the business spirit by which ITOCHU aims to bring a positive effect into the world and to contribute to a sustainable society for all.
---
Over the last few years, the emergence of AI has become fundamental in shaping the future of businesses across the world. It has been a catalyst for the growth of global markets and new economic sectors. Tell us how ITOCHU has a forward-looking vision that embraces global trends and developments when it comes to technology.
Akira Sakai: Services using AI are becoming a normal thing nowadays and the level of A.I differs. Especially, ITOCHU Textile Prominent Asia Limited is a subsidiary company of ITOCHU Corporation's textile division, so we would focus on AI services which will contribute to the evolving fashion industry.
---
ITOCHU's focused efforts will help provide customers worldwide but with a Japan focus with valuable insights to make more informed business and process decisions across the organization and help them scale their businesses with AI We'd love to hear about your partnership with Vue.ai. How do you think this partnership has helped companies recognize the need to accelerate the adoption of AI powered solutions to increase conversions and identify opportunities?
Akira Sakai: It has been said that when Japanese companies work with foreign companies, they would like to work not directly but through trading companies. There will be a little influence that Japan closed the gate to the world in the 17-19th Centuries. Itochu was established in the 19th Century as a linen trader and has become one of the biggest trading companies in Japan. In our history of commerce, ITOCHU understands the culture of both Japanese customers/vendors and foreign customers/vendors and contributes to mutual understanding of both buyer and seller. We know Mad Street Den's services are excellent, then what we should do is to introduce Japanese customers in the way they can understand the benefits for them. Even what we sell would change to fit the trend of each era, how we contribute would not change.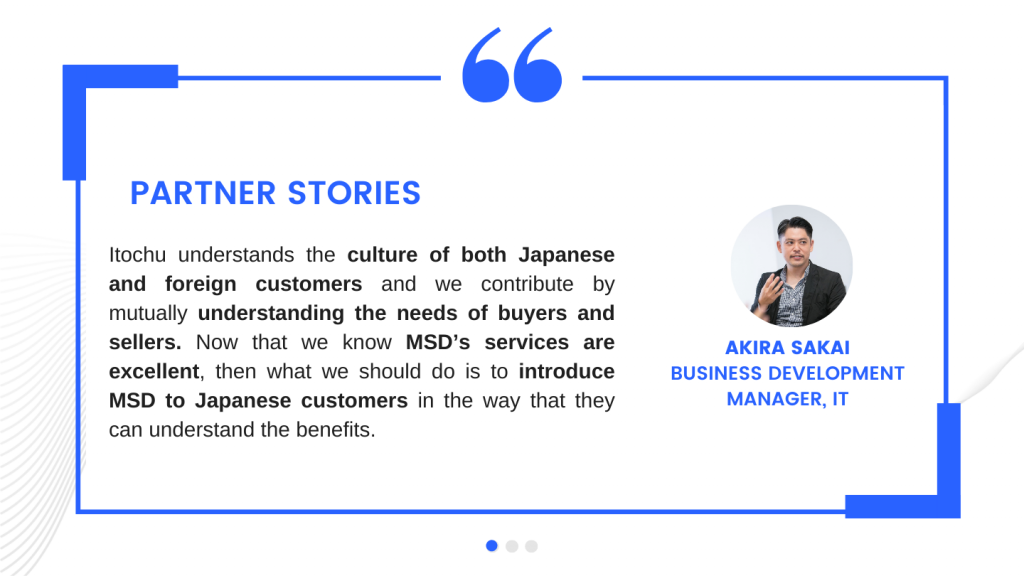 ---
Additionally, tell us what's next on your AI/technology roadmap? What's in store for the next couple of years?
Akira Sakai: ITOCHU Textile Prominent is aiming to develop the business in the meta/virtual world industry. So we now focus on techs using AI to generate virtual people or products.
Once the meta world becomes popular, then the same thing as the real world will happen. I mean even the world can be virtual, there are people on the backend, which means all the activity in meta words is from humans. So, advanced services that understand people's preferences will be required for a long time.