Retail In The Era Of Hyper-Adoption And Hyper-Abandonment

7

min read
Reading Time:
6
minutes
In 1958, Ford Motor Company launched its car Edsel. Ford's designers had started developing the design in 1955 and several focus groups were consulted to understand customers' expectations. After years of build up and marketing campaigns, when the car was finally launched, buyers were disappointed with the car's look. Turns out, the car makers had decided to ignore the findings of the polls (buyers wanted a compact car with an economical price tag) and stuck to their internal plans (bulky car with a heavy price tag). Result: Edsel was discontinued in 1960.
Surprisingly, the manufacturers blamed customers for it. In John Brooks authored book 'Business Adventures', J. C. Doyle, Marketing Manager of Edsel Division at Ford said, "People weren't in the mood for the Edsel. Which is a mystery to me. What they'd been buying for several years encouraged the industry to build exactly this kind of car. We gave it to them, and they wouldn't take it. Well, they shouldn't have acted like that… And now the public wants these little beetles."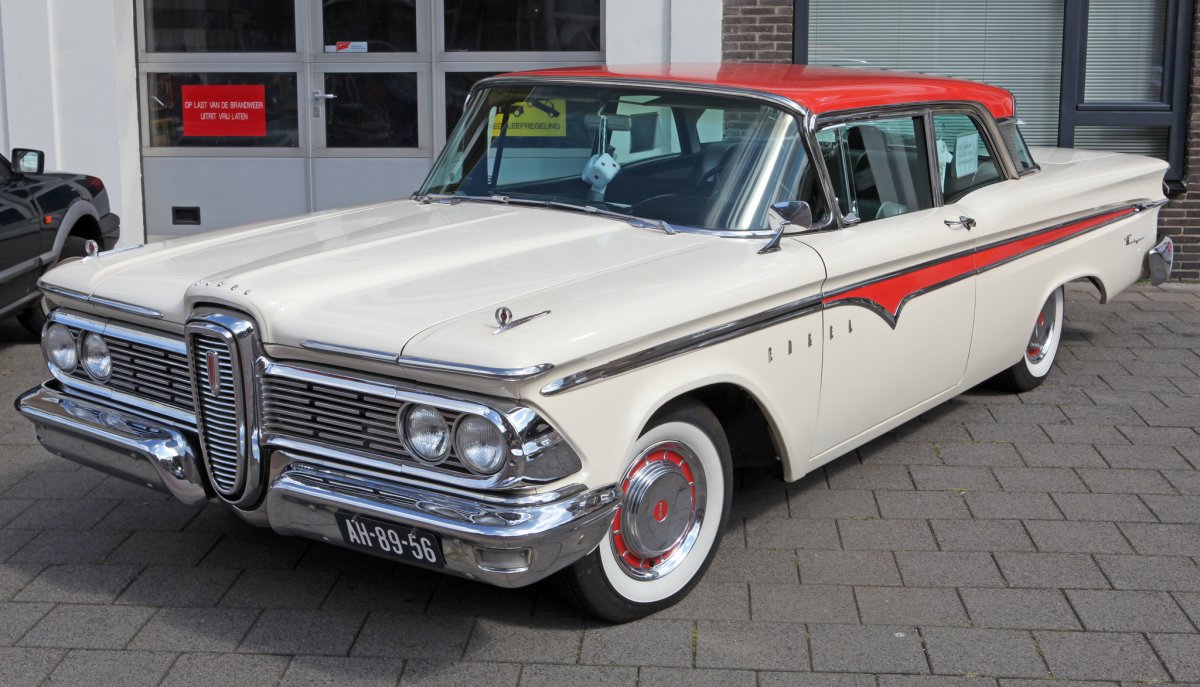 But it was Ford that failed it customers and therefore, Edsen is considered as one of the biggest product launch failures. Even in an era when customers had limited options in cars, they chose not to buy a car that didn't match their expectations or needs. They were ready to move away from large sedan and switch to a small, compact car like Volkswagen's Beetle. But Ford wasn't ready to adopt its customers' changing taste. Once customers abandoned the car model, the company had to bring down the shutters.
In times like now, when buyers have way too many options, companies can no longer afford to disregard buyers' expectations and needs. We now live in the age of hyper-adoption and hyper-abandonment, where it has become important for brands to leverage the access they have to customers, across channels. If Ford couldn't do it in 1958 with less competition, today's retailers definitely can't do it as they have a bigger battle ahead in the shape of hyper-adoption and hyper-abandonment.
Is Brand Loyalty Dead?
There was a time when people would stay loyal to the same brand for generations, whether it was leasing a car or buying shoes. But now people break-up and form new associations swiftly. What seems to have changed?
As per Accenture's report on loyalty programs, 54% of consumers have switched service providers in the past year. More than 70% of people don't believe in loyalty programs and are willing to withdraw their brand loyalty faster than they did three years ago.
Loyalty isn't dead but the definition of that term has changed for customers. Millennials, Gen X and Gen Z see loyalty from a different prism compared to the generations before them. 'Choice' and the abundance of it have led to this change. It switched and disrupted the power dynamics of the retail industry and gave it to the buyers. For example, in the 1900s, women were fine with wearing bone-crushing corsets in the name of fashion. But now they look for brands that represent female gaze and are mindful about embracing all shapes and sizes.
Accenture report highlights that customers are willing to pay more for a product or service if it ensures higher levels of product options and/or quality, access to outcome service levels, access to personalized events, and great customer service. Any drop in quality of service on any front would compel customers to abandon and switch to another brand.
This is why retailers are strengthening their omni-channel platforms. A considerable percentage of millennials need access to physical as well as digital channels without a dip in shopping experience.
Hyper-Adoption And Hyper-Abandonment Is More than Embracing Choice
According to Brendan Witcher, Vice President & Principal Analyst at Forrester Research, choice isn't the only factor that influences customers' feeling of loyalty towards a brand or company. It is the new level of shopping experience that consumers are now used to, that's influencing people besides choice.
In a Vue.ai powered webinar called 'The New Retail Imperative', Witcher said, "The other thing that is driving this hyper-adoption and hyper-abandonment is this improved shopping experiences that we are having everywhere. Consumers today don't compare you to your competitors. They compare you to every experience that they have."
So if one retailer offers a magic mirror in their changing room, then customers would compare that shopping experience with every retailer irrespective of the category of the retail industry.
Needless to say, brands need to be agile to keep up with customers and their changing preferences.
Take for instance, Swedish furniture brand IKEA. It is one of the largest furniture retailers, which is known for its expansive stores. Due to the inherent nature of its products, the brand relies on its brick-and-mortar outlets to cater to the needs of its local buyers. But IKEA decided to focus on its mobile strategy as well to reach out to its global customers.
Many wondered if the furniture retailer needs an app and an Instagram store. However, the company's head of mobile solutions Victor Bayata asserted, "For us, for brands and retailers, this is allowing us to reach most of the time anywhere anytime. For us at IKEA, it's not just about the experience. It's about creating a unique, relevant, and the key word here is, integrated experience."
And it is integrated experience at its finest. IKEA customers are offered a personalized experience, where they can create a shopping list on their digital platforms and then visit the stores to test the retailer's products.
Another company that has a firm grip on hyper-adoption and hyper-abandonment is Netflix. The California-based TV and movie streaming service provider has managed to keep pace with the changing needs of viewers. It started off as a DVD rental company in 1997. After completing a decade in business, the company started its streaming service in 2007. And in less than ten years, Netflix now sits on the top of original digital content creators' list. The company's winning card is its unmatched personalized video-recommendation algorithm that analysis a subscriber's viewing history and data to customize every user's experience.
From the list of bigwigs, Amazon illustrates how personalization engine with the help AI and Big Data could help companies to refine their product curation and recommendation engine. Launching Alexa, Amazon's virtual voice assistant, in 2014 also reflects the ecommerce giant's foresightedness. The growing popularity of voice search has managed to impress quite a considerable percentage of critics and naysayers.
Hyper-adoption is not an option anymore. It is the need of the hour to effectively deal with hyper-abandonment.
Hyper-Personalization Is The Future
We live in an era where people readily adopt new tastes & habits and abandon it with the same ease. That's why we see people in Asia stocking kale, quinoa and avocados in their pantry. On the other hand, Americans can't stop raving about yoga, chai tea, turmeric latte, and coconut oil.
The antidote to hyper-adoption and hyper-abandonment is hyper-personalization. Since, a satisfactory shopping experience means different thing to different people, customizing products and services based on individual needs is one of the ways to keep customers interested in your brand.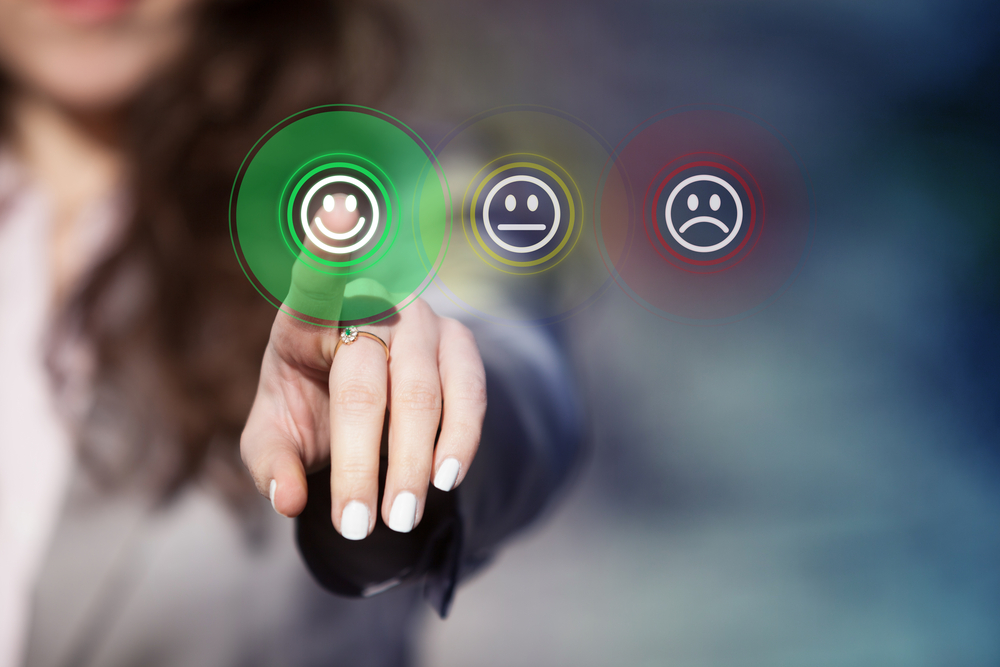 54% of shoppers in the age group of 18-34 stated that a brand would earn their loyalty if they present them the opportunity to personalize products and own something unique. For people above 55 years of age, the percentage was 34%.
Witcher said in the webinar that retailers could get to that state of creating individualized experiences with the help of AI and automation. But this is possible only if retailers get rid of their reluctance to use AI for their business and myths associated with personalization.
There's no dearth of data captured by online shopping sites. In addition, customers have made peace with the fact that their profile, shopping history and preference are being tracked and stored by brands. What they want is proper use of their data to offer personalized products to them without missing the mark.
Hyper-adoption is risky for brands due to the constant presence of hyper-abandonment. But the risk can be absorbed with the optimum use of technology and adding stakeholders within the business model. Case in point: Uber and Airbnb. While Uber owns an on-demand cab booking service without owning a car courtesy its cab partners, Airbnb runs a community-based service that allows people to rent a private property for stays without owning a single property. Both the businesses are a product of hyper-adoption, which has turned into a sustainable business.
Learn more about hyper-adoption & hyper-abandonment, creating a connected omnichannel experience, and how quality of data has a direct impact on AI and Automation from our webinar with Forrester.