How To Reduce Returns In E-commerce This Holiday Season: A How-To Guide

8

min read
Reading Time:
6
minutes
Armed with foresights and insights, retailers across the world are gearing up for the biggest holiday season of the year. The shopping events, be it Black Friday or Cyber Monday, Green Monday or Free Shipping Day, promise to keep the cash registers ringing. Conditions (set by customers) apply, though.
To satisfy customers' conditions and keep pace with the ever changing face of retail, businesses are going through their holiday checklist and readying their retail platform. But the flip side of the holiday season for retailers is high returns! Millions of business owners grapple with the surge in returns after witnessing a high number of orders.
Is there a National Returns Day?
The volume of returns after the holiday shopping season is so huge that there exists a day called 'National Returns Day'! Coined by UPS, the American package delivery and supply chain management company, one day in the first week of January is informally reserved as returns day. As per UPS, this National Returns Day on 3rd January, 1.4 million return packages are expected to be shipped back to retailers. And the number of return packages on days leading up to Christmas is expected to be 1 million. The top 5 categories that are usually returned are marketplace items, apparel, shoes, accessories and rental garment, according to the logistics company.
The unavoidable menace of returns got stronger after the emergence of ecommerce. In the absence 'touch and feel', customers discovered the opportunity to order all they want and then return whatever didn't suit their needs.
This is why the percentage of returns recorded by traditional brick-and-mortar retail stores (8%) is less than the percentage recorded by online retailers (15-30%). In terms of specific categories, apparel sits at the top because of the need to touch & feel the fabric, check the fit and colour of clothing items compared to other products like shoes or home décor items.
'Wardrobing', a form of return fraud, also contributes to the retail returns percentage, which are hard to spot and fix. But there are strategies that could help retailers to reduce genuine returns and turn the tables.
Easy Returns Policy Key to Reducing Returns
Naysayers are quick to put the blame on easy shipping & returns policy of online retailers for the returns issue. But turns out, it's the very 'easy returns policy' that assists retailers in building a loyal customer base, in the long run.
As per a survey conducted by Dotcom Distribution, approximately 91% of the participants confessed that free shipping would encourage them to become a repeat customer. 90% of the same participants said that free returns service is the most vital feature for them and 62% would buy again from a brand that offers free returns/exchanges. UPS's 2018 holiday returns forecast too states that 79% of consumers regard 'free returns shipping' as important when selecting a retailer.
"Over the past few years, most retailers have come to appreciate that creating a good return experience offers a competitive advantage. Retailers that significantly tightened their return policies drove customers away," asserted Charles Johnston, former Director of Repair and Returns at The Home Depot.
Easy returns policy helps to build customer loyalty and increase the chances of repeat purchases. On the other hand, a complex returns process could lead to a bad shopping experience.
Case in point – luxury footwear and accessory retailer Zappos. When most brands offer 7-30 days returns policy on an average, Zappos offers 365 days full-refund returns window period to its buyers. And this strategy has worked for the company in the form of an army of loyal customers.
While speaking about their return policy, Alex Genov, Head of Customer Research at Zappos averred, "That fed my perspective of not looking at people as a big blob, but always thinking about what are meaningful differences in certain context. The way we phrase it here is Zappos is a customer service company that happens to sell shoes and clothes and handbags and accessories, but its DNA is customer centricity."
Ditch the 'Item Not As Described' Wagon
'Product does not match the description' is the biggest reason for returns. 22% of returns happen due to the difference in appearance. Vague, incomplete, inaccurate or misleading product descriptions lead to high returns. This is particularly true for the apparel retail industry. It is often hard to capture the true colours of items. As a result, receiving a product that doesn't match a customer's expectations often leads to a negative shopping experience. While, most retailers add a disclaimer about the colours or finish of the product, it doesn't dissuade people from returning it.
Writing the product information in as descriptive manner as possible could help to combat this issue. When describing the fabric, instead of writing 'cotton blend', it would be beneficial if the retailer specifies the type of blend like '70% cotton, 30% polyester'. Instead of describing the colour of a shirt as 'green', it would be helpful if the exact shade of the green is mentioned like emerald green, forest green, sea green or olive green. This allows customers to visualize the clothes they are buying and make an informed purchase decision.
The key thing to remember is matching the product listed on the website with the product delivered to the customer. This goal can be achieved with the help of automation, data analytics and machine learning. Automating product descriptions and titles with the help of AI reduces error, improves accuracy and speeds-up the process. AI also helps to infuse personalization into catalogues and make product discovery accurate and relevant, which would help to simplify the shopping experience for customers.
Getting the Team Surge-Ready
Hiring seasonal workers to absorb the surge in demand during the holiday season is an excellent strategy to reduce retail returns. From adding workers and packing & delivery fleet to increasing the headcount in the quality check department, the right number of employees is imperative during the holiday season. It helps to get rid of or at least reduce returns/cancellations due to 'late delivery', 'wrong item received', 'wrong colour/size', or 'damaged product received' situations.
Retailers could save a lot of time and money by hiring extra hands and training the staff for the peak festive period. For instance, Amazon is hiring seasonal delivery drivers. So are Matheson, FedEx, UPS, JC Penny, Target, Gap, and Old Navy to fulfil holiday orders.
Make Returns Profitable
Besides being dissatisfied with the quality of a product, people often visit stores to return their gifts after the holiday season, if they are not happy with it or if they already have it. While a few might settle for cash, there are many who can be turned into potential customers, if retailers employ smart selling tactics.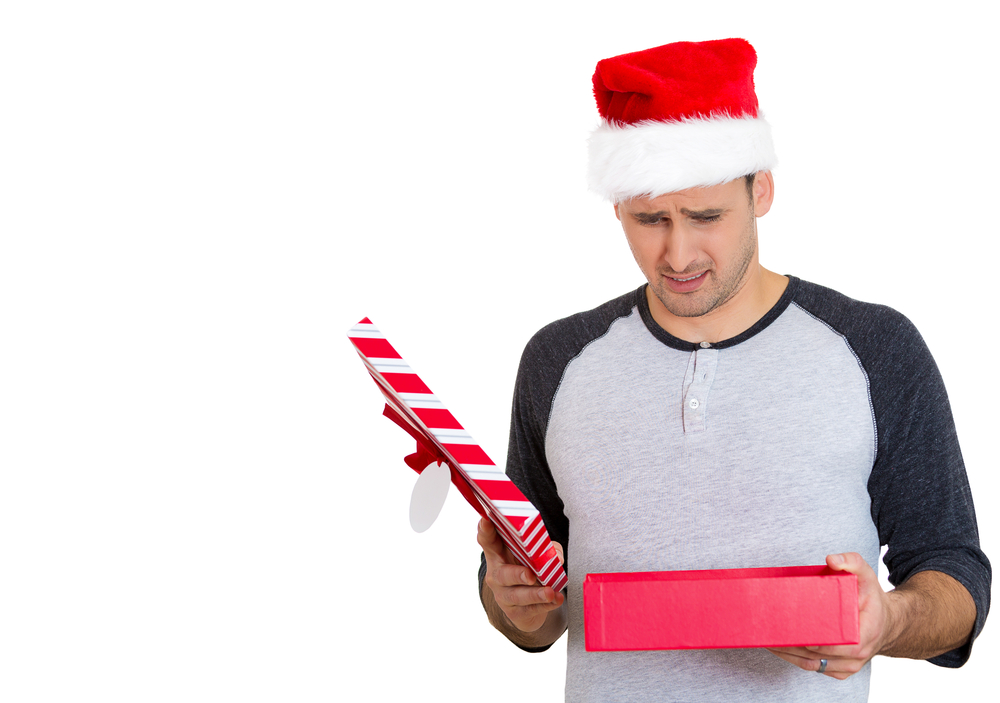 Let's go back to Zappos that has surprising insights to share on returns. If their 1 year returns policy wasn't shocking enough, read about their love for customers who return their products. Craig Adkins, ex-VP at the luxury firm had once declared, "Our best customers have the highest returns rates…. but they are also the ones that spend the most money with us and are our most profitable customers."
To people who received identical items or ill-fitting clothes as gifts, brands can offer an upgrade, suggest an alternative, or take through better options to turn returns into profits like Zappos.
Then there are companies like Rohvi that offer customers an opportunity to return old items/previous purchases that are collecting dust in their closet in exchange of store credit. And Happy Returns that has created a range of return solutions for retailers.
Omni-channel strategy of retailers also comes into play here. Customers detest returning their holiday orders and then waiting for weeks for refund or exchanged items. While in today's time the scales heavily tilt towards ecommerce and m-commerce, the option of a physical outlet to return/exchange the items purchased online influences 74% of consumers to make a purchase. Omni-channel comes in particularly handy in case of returns due to 'wrong item received' or 'size issue'.
The Unbeatable Combination of Product Quality and Brand Trust
From the customers' perspective, free shipping and returns is highly desirable. So is receiving freebies and giveaways during the holiday season. These factors encourage people to shop more without hitting the 'return' tab. But the two major factors that could help retailers to keep their returns rate low and increase repeat purchases are the product quality and brand trust. Nearly 75% of the participants of Dotcom Distribution's survey said that when it comes to giving product recommendations, product quality wins hands down.
The wise words of Erik Nordstrom, Co-President at Nordstrom, the American luxury department store, could help retailers to deal with the exhaustive nature of retail returns. In one of his interviews he was asked about the value of working his way up in a family business. He explained that working in various departments across all levels provided immense value because, "Retail is a customer business. You're trying to take care of the customer — solve something for the customer." This simple but effective sentence mirrors thoughts of every brand owner because in the retail business everything boils down to solving customers' problem and meeting their demands.
High returns poses a big problem for the retail industry during the peak holiday season. It eats into profits and increases the retailers' burden. But it can be solved if brands adopt a customer-centric approach and minimize preventable errors by delivering the right product and service. In addition, the ability to smell an opportunity, even in the pile of despair that is returns, would improve profitability of the business.
Read More About Automated Catalog Management Solution