Ecommerce product information management : 7 Ecommerce Obstacles To Overcome Now

8

min read
Reading Time:
6
minutes
e-Commerce businesses are facing heavy competition in today's day and age and although eCommerce transactions have increased at a crazy pace, the competition to place your product on the top and to make a steady sale has also increased.
Scaling successfully to provide the best customer experience for their growing audience has been a measure for growth and success for most businesses today. Digitalization has transformed the way eCommerce operates. Now an e-Commerce transaction can be processed across multiple touch-points. Businesses are leaning towards an automated approach to managing their product catalogs for a customer-friendly user experience. However, with the ease of shopping convenience, digitalization has also brought some challenges and problem for eCommerce companies.
The major obstacle that most e-commerce sites and Digitally Native Vertical Brands(DNVBs) face today are all pertaining to their product content and its poor condition and management. Here are 7 major obstacles brands face today:
1. Lack Of Accurate Product Content
Your product content is an asset for your business. Lack of information can make or break a sale, and many popular marketplaces and sites are instances for this. Ideally, a product page needs to have a clear and succinct title and description, pricing information, sizes available, as well as additional instruction regarding the product and its usage. Here's a good example: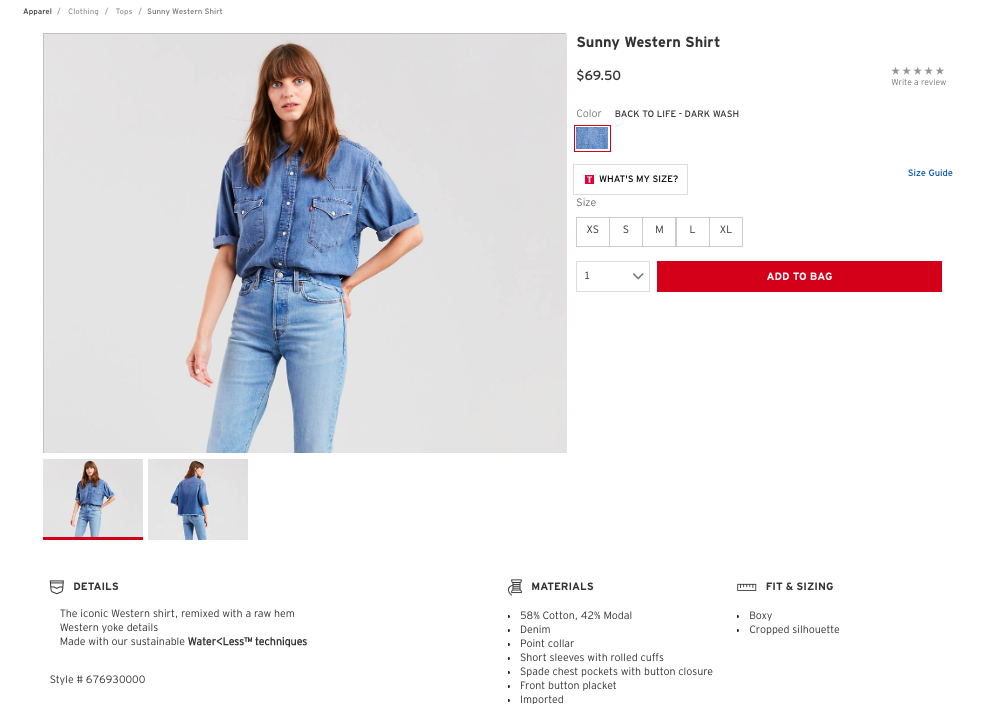 However, that's not how e-commerce content always works. A gap in the team's understanding of the product, inability to retrieve information about the product or lack of resources often deprive shoppers of crucial information needed to make that buying decision.  One way to overcome these gaps is through automation. Choosing to opt-in tools that take into account the visual cues from the product image, powered by highly trained algorithms that accurately predict and fill in these discrepancies have become a must-have.
2. Increase In Site Abandonment
The first 10 seconds of the page visit are critical for users' decision to stay or leave. The probability of leaving is very high during these first few seconds because users are extremely skeptical, having suffered countless poorly designed web pages in the past. So, if a retailer is unable to capture the customer's attention within that time span, he/she automatically loses the customer. Add to that, a search results page filled with inaccurately tagged products, and your customer will simply move onto another site for products. With the number of e-commerce sites on the rise, the customer is faced with a lot of options to buy a particular product while every lost customer for a retailer means a loss in terms of conversions and revenue.
Smaller retailers tracked a LONGER time on site (200 seconds) than larger retailers (70 seconds).
This is because customers take longer to find their desired product on a small retailer's site than on a larger retailer's site. This considerably increases their bounce rate to 34% as compared to larger retailers' whose average bounce rate is at 9.4%. A retailer must focus on bringing down their site's average bounce rate. So, it is up to the retailer to ensure that their products' are tagged properly to retain a customer's attention leading to purchase of the product, and over time, their loyalty towards the site. Remember, you are just a 'back button' click away from losing a customer.
3. Poor Product Discovery
Product discovery (which leads to the retailer's ultimate goal of increased sales and revenue) is the first point of interaction for shoppers with the products that they are looking to buy. With an incorrectly tagged product, a shopper is more likely to find an unrelated product, most likely decreasing their intent to spend time on the site and make a buy. Aside from that, it also pushes down relevant products and makes it harder for the product to surface among the tens of thousands of products. Having a robust tagging system that recognizes each subtle modulation in your products, allows for you to capture a potential customer's attention better than a poorly tagged product.
4. Working With 3rd Party Data
For most marketplaces and multi-brand retailers, being able to streamline their content in a way to encompass semantics used by all vendors and brands, into a brand language that befits their umbrella brand is a great ordeal. As someone administering content submitted by vendors, one cannot expect consistent quality. Assume that you have two fashion retail vendors, both selling a particular black dress. One lists the dress as "Long,  A-line Black dress", while the other lists the same outfit as "Orange A-line dress" indicating the brand name, followed by the type of the dress. Shoppers are likely to find a black dress while on the search for an orange dress. Sifting and ingesting content successfully allows for better product discovery and in turn higher buys.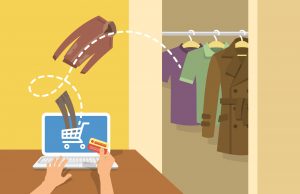 5. Insufficient Insight Into Inventory
The shopper has navigated successfully on your site, found the product most relevant to them, picked their customization and hit the 'add to cart' button. But wait! Is that article of clothing actually available? More often than not, for a high intent buyer, unavailability of the product they selected tinges the entire shopper journey with a bitter taste. This means some gap in inventory insights has invalidated months of strategy of working towards better CX on the website. Many retailers find that keeping track of inventory and warehousing activities is a very strenuous task. However, using automation and ERPs that are accessible to all retail teams is one way to bring some tandem in the ability to display only the products that are relevant and available.
6. Keeping Data Quality Consistent
Data is the new dollar. Generally, good data health, allows you to make better business decisions. However, as a result of working with an assortment of data collected, it is paramount for your data quality to be consistent and streamlined in such a way that it can be handled, reviewed, and worked with easily. In case of your metadata, when the underlying metadata is clean, consistent, and enriched with tags, the effects downstream are manifold. First, product recommendation engine has richer and more meaningful data to work with. This results in creating user profile models that are complex and explains customer behavior across multiple dimensions. This, in turn, leads to higher engagement and conversion, resulting in a Customer Lifetime Value. Several studies have found that almost 62% of brands use some form of personalization as a tool to build this type of customer loyalty.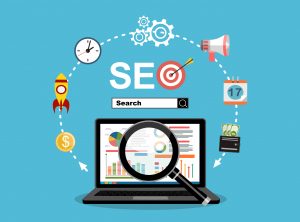 7. Poor Content For SEO
Titles also give shoppers a sneak peek into the content of your website and help them filter information relevant to their search or query. Shoppers use this metadata to decide which search result to click on, which makes it all the more important to use high-quality and relevant titles to optimize your website. Title descriptions include keywords relevant to the content on the website they are listed at. These keywords help search engines understand the content of the page and list the website accordingly for relevant phrases. SEO and better search listing improve product discovery on search engines (Google, Bing, etc.) and across selling platforms.
Consistent product information can work both ways for your retail business:
Cleaner and more consistent metadata, including titles and descriptions translate into rich data for search indexes
Reduced bounce rates on site due to relevant results on pointed searches
A better RoI on ad spend
How Do You Succeed (Despite) Past These Obstacles?
There is no one true hack to work past all these obstacles. Well, almost.
Today, most retailers and platforms have Ecommerce Product Information Management systems (PIMs) that help with streamlining everything from ingesting information received to optimizing inventory management, by handling data well, and maintaining homeostasis between supply and demand.
However, in the last few years, retailers have been experimenting with tools that more or less spot fixes. Among other content management problems, product tagging has been a tedious and time-consuming task for a retailer. Employing and managing manpower needed to tag the products, cross-checking the tags, and working under time constraints to ensure the product is market-ready in a span of few days can take its toll on the retailer's business. Switching to retail automation tools like Vue.ai's Product Tagging tool will help reduce the time taken to tag products and makes the digitalization process faster.  With uniform product information across channels, a shopper's product discovery experience can be improved, leading to better-informed buying and merchandising decisions.SEO and better search listing 
Most e-commerce companies opt-in for readily available PIM systems and services that provide solutions for a set of problems. However, not every tool is capable of customization to tend to your needs. While some PIM tools facilitate integration with other  tools, others provide value added services that alllow for solutions for specific problems.
On the other hand, many retailers including big-box retailers prefer to build their own content management system (CMS), owing to neccessity and flexibility. Since most of their tech is built in-house and from the scratch, businesses that permit their teams to build on top of their basic CMS with 3rd party tools or services generally tend to grow robust in-house tech and sound solutions.
Vue.ai's Product Tagging tool allows for integration with your existing CMS or PIM tools, so you can choose to automate parts or the entire Ecommerce product information management system, enabling you with the control and review of how your product content is being generated and utilized in the product lifecycle.
Shopping cart abandonment – Ultimate guide
Read more about Automated Product Tagging Solution