Here's How eCommerce Can Support Non-Binary Shoppers

4

min read
Reading Time:
3
minutes
With more consumers choosing to shop outside their assigned genders, it's evident that genderless fashion choices are finally becoming a norm. In the spirit of creating truly inclusive shopper journeys for every shopper, we've broken down some of the ways eCommerce retailers can provide meaningful, personalized shopping experiences for non-binary shoppers not just in the pride month of June, but all year round.
Read about the three ways an eCommerce site can tailor the non-binary eCommerce journey:
Make shoppers feel included with journeys that are personalized just for them
When it comes to non-binary representation, there is no set style or rules. Simply because of the gamut of identities the term represents. Non-binary shoppers are all about hyper-personalization and non-conformity to gender norms. Some shoppers prefer to shop specifically for unisex clothing. Others may prefer conventionally 'feminine' clothing and be partial to neutral tones and roomy silhouettes. Or wear conventional 'men's wear' but accessorise with heels and purses. There are no distinct guidelines.
Naturally, when two different shoppers search for the same term – 'tops', the results of their search should resonate with their individual preferences. Do their purchase histories show an affinity towards crop tops, dress shirts, or sheer blouses? By leveraging historical data, brands can power smarter recommendations (product recommendation engine). Thus, making their non-binary shoppers feel better represented on their eCommerce sites.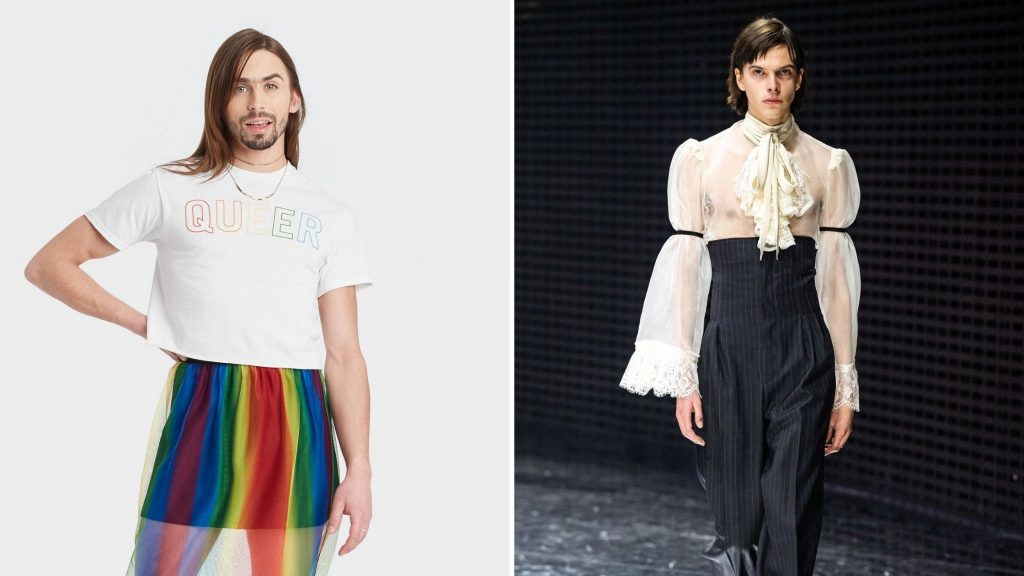 Like Rob Smith, founder of Phluid Project says, "A dress is a dress, a skirt's a skirt, a jacket's a jacket, lipstick is lipstick." No matter how shoppers choose to identify themselves, an eCommerce site should be ready to support them with a relevant shopper journey.
Provide recommendations relevant to unique preferences for a better non-binary eCommerce journey
Most eCommerce strategies are put in place by grouping customers into buckets. And then mapping out the characteristics that best describe the average shopper or the 'norm'. The rest are simply considered as outliers and are often overlooked.
For instance, consider Katherine, a non-binary shopper. Katherine's mood board consists of androgynous outfits. They prefer muted tones and regularly shop for straight-fit trousers, roomy joggers, and the like. However, when Katherine adds a white shirt to their cart, they are recommended to also try out a 'burnt orange pleated skirt' – a product that they have never shown any interest in – since it was a popular choice among the other shoppers in their demographic. The experience puts them off and makes them feel unwelcome.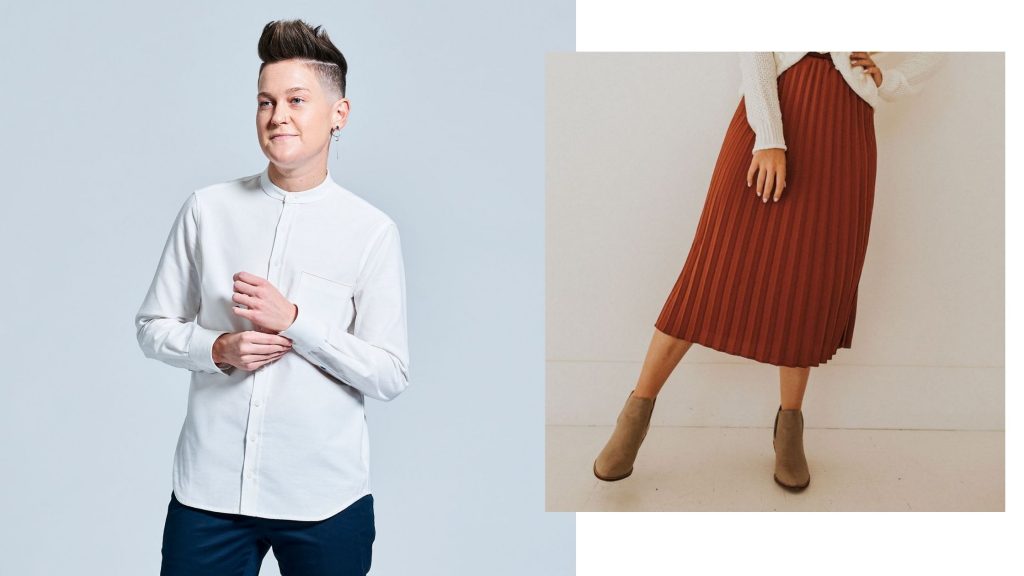 By viewing Katherine as part of a larger cohort, the brand's personalization efforts automatically excluded their preferences, which don't match those of a cis-gender shopper. Brands need to be able to make online shopping moments a safe, inclusive space for their diverse visitors. They can do so by expanding their solutions to accommodate the preferences of every visitor and not just those of the 'average' shopper.
Support their evolving style preferences by gauging real-time intent
LGBTQIA+ fashion is fluid and continuously evolving. That means a shopper who previously explored a certain aesthetic might find their choices influenced in another direction. Or choose to express greater degrees of femininity than they would on a different day. The products listed on a brand's site must be receptive to their evolving tastes.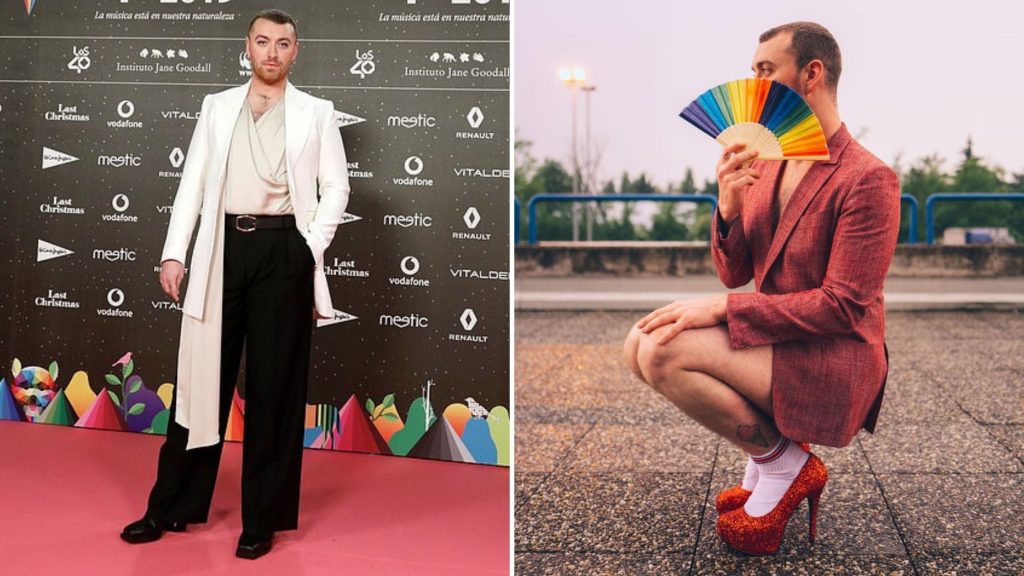 Brands need to invest in robust technology that's capable of gauging a shopper's intent in real-time. They can do this by carefully weighing long-term historical shopping patterns with recent shopper behavior. Thus, ensuring that they find the right balance between the two.
That's why we, at Vue.ai, reiterate that no two shoppers are alike and that their retail experiences must be treated as such. So, we introduced VueX – an AI-powered platform for retailers to effortlessly create unique shopper journeys for every visitor.
With VueX, retailers can design every touchpoint, create unique journeys and personalize the content on their eCommerce site. Thus, delivering extremely inclusive shopping moments for every visitor on their site.
---
Related Articles:
Read More about Virtual dressing room