Managing Product Data: The Need For Product Information Management tools

4

min read
Reading Time:
3
minutes
In today's fast-paced and ever-changing retail space, a major part of achieving process efficiency is through managing product data. Consequently, solutions that ease the process of storing, managing, and distributing product data assets have become imperative.
In fact, 64% of US online adults today shop online because the product presented on-screen is relatively more informative than what's in-store — ergo, having accurate and high-performance product data is a baseline expectation for businesses.
Streamlining online interactions with product data
Product Information Management (PIM) tools have grown to be an indispensable component of the omnichannel retail world. In fact, a few PIM tools in the market have capabilities that extend from managing product information to managing product experiences.
In addition to managing critical information, PIM tools supply content that shoppers need for product research, buying journeys, and making shopping decisions. Across physical and digital touchpoints, these tools serve product content to supply data.

While there are other solutions designed specifically for Digital Asset Management (DAM) systems, they work with more diverse content and use cases than a PIM system. DAM systems serve the purpose of the organization and increased accessibility, similar to PIM systems.
The question— are PIM tools better than DAM for retail?
In the case of retailers and eCommerce marketplaces, PIM systems are ideal for aggregating and collating product information, or destinations that need this information to be relayed continuously. Add to this, the ability of customization that PIM tools offer make them ideal for retail businesses to stand apart from the cut-throat competition.
Finding the Perfect PIM tool
Finding the right solution that understands retailers' business needs can be a grueling process. Here's a list of features to look out for in PIM tool to manage product data:
Ease of use
Integration with existing/ legacy systems
Ease of customization
The flexibility of integrating with eCommerce platforms, product data plugins, and marketing platforms
Ability to support cross-functional operations
Multi-lingual support
Customized data backups
Timely Data Synchronization
However, in order to decide upon the perfect solution, it's important to analyze specific business needs, the current state of catalogs, product content, channels served, and the budget allotted for implementing the solution. As a critical management solution, PIM communicates components between other systems, softwares or human processes.
Technical infrastructure and processes of businesses must be agile for them to survive and thrive in these uncertain times. Understanding the gaps in the current solution and improving existing functions has become the need of the hour.
The missing link: Enriched Product Data
It is important for product listings to be accurate, consistent, and flexible for various applications in numerous retail applications. In addition, product data needs to answer fundamental questions on the validity and reliability of the information along its lifecycle. Data enrichment has become a stress point among retail businesses looking to upgrade their current PIM systems.
An easy way to achieve this is by integrating existing PIM tools with data enrichment solutions like Vue.ai's automated product tagging solution — VueTag.
By generating enriched, clean, and standardized product data from unstructured and semi-structured data, data enrichment via VueTag can be a naturalized process in the product life cycle. This enriched data is highly malleable to PIM tools that have nuanced needs.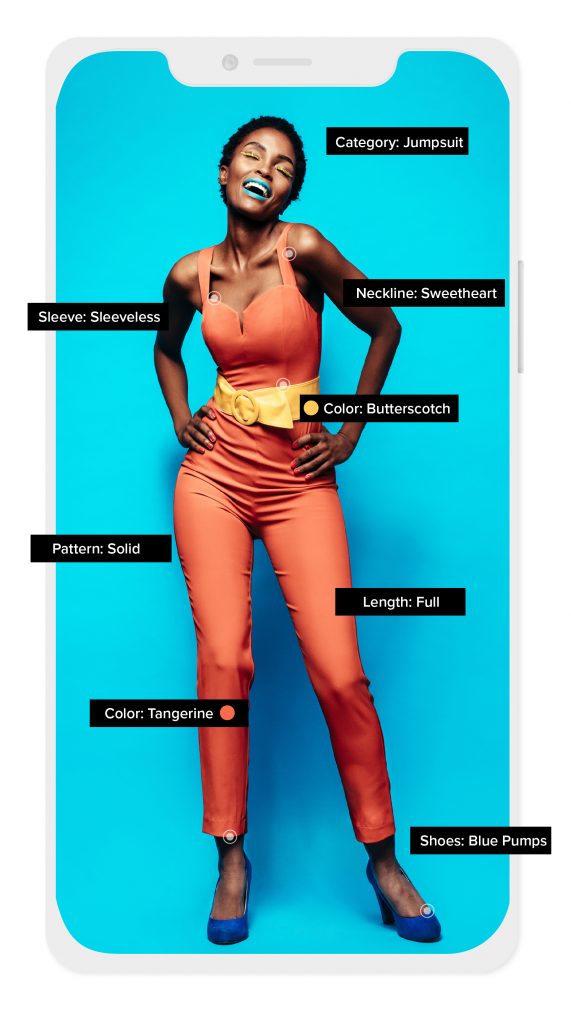 VueTag classifies product assortment accurately with automated category predictions and descriptions. Its data extraction and image recognition systems generate quality metadata that can feed into diverse use cases across business functions. As a result, detailed product attributes can be automatically extracted from product images.
This helps create, enrich, and analyze product assortment and in turn, assortment data allowing for the buying, merchandising, product, and marketing teams to have a unified view of the catalog.
Additionally, VueTag excels at quick and easy integration with most PIM and DAM tools in the market. In case of open source PIM tools and in-house- built data management systems, VueTag lends well to its custom needs with its flexible offerings. [Click here to read more about VueTag]
Read related articles:
Exciting New Categories Emerge During Lockdown
How Can Brands With Large Inventory Transition Online Seamlessly
Everything You Need To Know About On-Model Imagery