Luxury Ecommerce Is The Breath Of Fresh Air Retail Needs Today

8

min read
Reading Time:
6
minutes
In this day and age, shoppers can be quite irrational with their choices, and nowhere is this more evident than in our purchase decisions. Buying luxury goods is often a way for us to seek acceptance and approval. Even as fake markets thrive around the world, everyone has nurtured the desire to buy at least one luxury item in their lifetime.
NYU professor Scott Galloway says that while better quality is always an attribute of a luxury item, the price we attach to quality is not always driven by logic. For example, he says that while Apple products are not far superior to those of direct competitors such as Samsung and Microsoft, people attach inherent value to this degree of superiority which is far higher than what a rational calculation would yield.
Today, it isn't rare to find luxury brands on digital platforms. Rebecca Minkoff has an online presence in over a hundred countries now, and over 60% of Holland Cooper's sales happen online. What have these brands done right? How have they leveraged consumer psychology to recreate attributes from an offline buying experience?
More importantly, why are luxury brands moving online at all?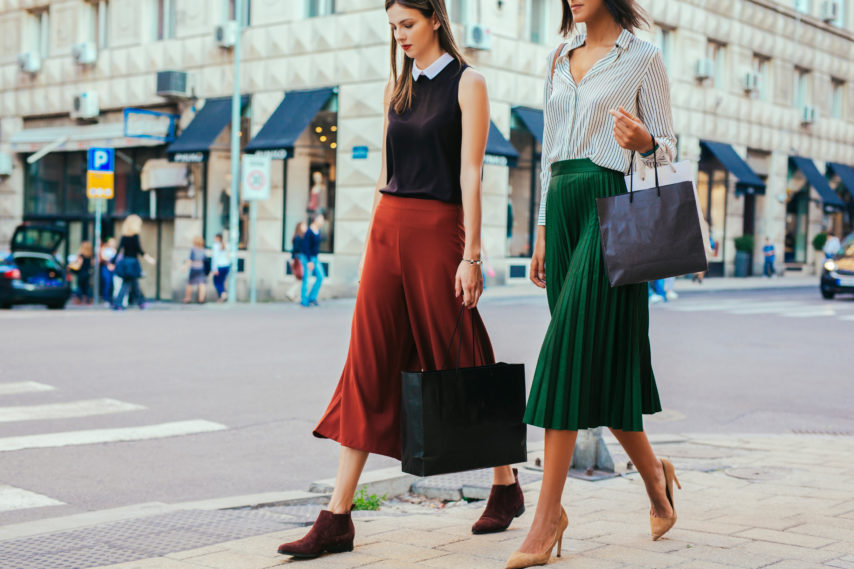 The (Very) Big Numbers
Today, just the online sales of luxury goods account for just over 8% of the total market for luxury goods. That may not be a significant number at all, but consider this:
Just a decade ago in 2009, that percentage stood at 1.6%. In other words, next to no one was purchasing luxury items online back then.

By 2025, the numbers are expected to jump to 19% or more than double in the next six years.

Even at 8%, the market value stands at $20 billion.
It is only natural that luxury retailers, both big and small, want to maximise their presence online. In fact, the report also says that over 80% of luxury brand interactions happen online today. This means that for someone moving along the digital and ecommerce route today, there is greater scope for visibility, sales, and loyalty from customers.
The Proof Is In The Process
Capitalising on market share is one thing, but succeeding in a whole new domain is quite another. Traditionally, luxury brands have been the property of fashion houses, and haute couture is more about appreciating the design process. Turning a profit was necessary for the label, but equally important was making an impact, being perceived as a high-value offering and giving people the sense of acceptance that luxury clothing often does.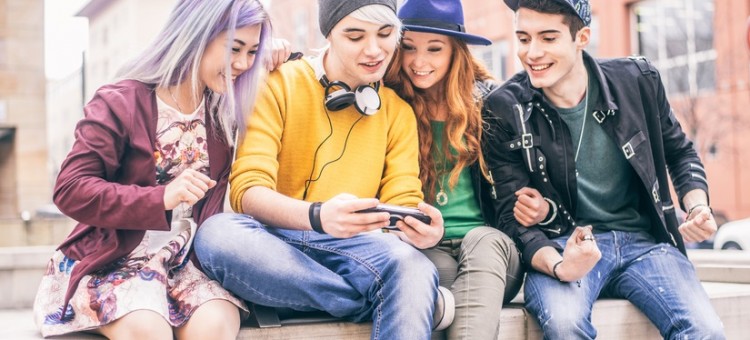 Moving online and away from traditional business models is an expensive and time-consuming process. Moreover, several luxury brands understand the importance of the in-store experience and struggle to replicate the same experience online. However, Generation Z is expected to make up about 40% of all luxury consumers by 2025, and this is a generation that is used to an online buying experience.
The primary hindrance of moving offline customers online does not exist for this demographic since they are already making all of their decisions digitally. To a Gen Z customer, an offline store as the only means to buy luxury goods is a bit like introducing them to floppy drives and the Walkman – it's just not relevant anymore.
This brings up a pertinent question – How do brands replicate the in-store experience online and capitalize on this group of people?
We can highlight the three most important aspects of the brand's in-store experience and find ways of translating them online. For example, we could pick personalization, immersive brand experience, and completely frictionless processes.
Personalization
This can be achieved with the use of intuitive, interactive chatbots that have been designed to work as personal stylists. These bots can not only discuss seasonal trends and styling options but also engage the customer in a dialogue to get to know them better.

Luxury beauty brand Wander Beauty upped its online engagement from the industry benchmark of 2% to over 17% by introducing a chatbot that asks questions and makes product recommendations based on customer response. Customers who interacted with the chatbot were far more likely to make a purchase than those who didn't.
Immersive brand experience
 When we buy a Burberry scarf, we want to experience Brand Burberry. And it doesn't disappoint online. The brand's home page is a tribute to some of its most well-recognised pieces. Someone on the site can instantly tell where they are. Moreover, experiencing the product is extremely simple. Stylist suggestions show customers ideas for the full outfit, and in the true spirit of omnichannel retail, you can buy the product online or have it reserved in-store for you to take a look before you put down the card.

The idea that a customer buying Burberry is influential and likely to be busy is what drives their online experience. By treating customers like royalty, they are also fulfilling the psychological need for power and influence.
Frictionless Process  
For many people, buying a luxury item is a process that begins with a micro-moment. They see a print ad or a billboard, or maybe a friend flaunting the product. Today, there is the option to go online instantly and look for the same product, thus reducing the time between offline-to-online conversion.
Once they are online, businesses have a way to track their purchase journey and interact with them along the way. When such a smooth, linear transition from awareness to purchase happens, customers remember the purchase very fondly.
Luxury brands looking to move online need to consider this aspect thoroughly. They can craft their social media and content marketing strategies to facilitate this smooth transition until checkout seems like the logical next step.
Brands that have little to no prior exposure to online selling often go the white label route. For example, Saint Laurent cashes in on Farfetch's expertise in the online retail space to mark its online selling efforts, while Farfetch benefits from a wider array of products with good visibility in the market.

Optimizing The Online Presence
Visual Value
Engaging the senses is still the best approach towards making a sale. This applies online as well. Pictures, and good ones at that, can covey product attributes. For example, a close-up shot of that embroidered jacket can show the intricate detailing, as well as the quality of the base material itself.

Images can also help people design and buy an entire outfit as opposed to a single item. For jewelry, the picture of someone wearing it gives people an idea of the relative size of the accessory.
Good product descriptions
A product description is more than a list of product attributes. Most online stores have both the description and a list of attributes right underneath. The best way to write a story is to structure it around how a store employee would describe it. They might talk about the product's usability, pairing options and even how it is made.

This information engages the customer and makes them more interested in buying the product.
The Website's Appeal
A sleek, sophisticated site that immediately leads to products shows customers that the brand believes in itself. That there is no need for embellishments is often perceived as a sign of trustability by customers. Minimal use of popups, a keen eye for the font and type used as well as using in-house photographs on all pages can create uniqueness- after all, no two luxury brands have the same attributes!
Promotions Beyond Price
 For luxury customers, price sensitivity is often low. In other words, they are highly unlikely to buy from a brand's platform based on discounts alone. This presents a unique problem in designing promotions- what is a good incentive? Sites like Mr Porter only ever offer discounts twice a year to preserve the exclusivity of the brands they sell. In other words, they are not training their customers to buy only when a discount is being offered. Moreover, the incentive to buy could come in the form of added benefits such as free shipping, a try-at-home facility, customization of the product itself or better gifting options.

Cracking The Online Luxury Retail Code
There is no denying the fact that luxury retail is set to move online. Making mistakes in service can be costly for brands, which further prevents them from experimenting with the online move.
However, every individual brand, especially a luxury one, stems from a story. Storytelling is a powerful tool for engagement. Tales of the initial days and how the brand has coped with transformations along the way can be powerful media to bring change not just within the company, but also in the minds of customers.
Existing customers are likely to continue being loyal and experiment with moving online if brands can share their long-term vision and ask customers to become a part of that journey. Indeed, a happy customer is a brand's most influential advocate.
In moving online, leveraging on existing reputation and loyal customers can help businesses make the process smooth, transparent and most significantly, fruitful for everyone involved.
Feature source: www.huffingtonpost.com