KIND Accelerates Speed to Market by Automating Close-out Process

3

min read
Reading Time:
2
minutes
Leader in healthy snack foods sells aged and close-out inventory faster than ever.
Company Profile
KIND is an American food company that sells healthy snacks. One of the fastest-growing players in the snack field in recent years, they currently offer eight product lines in more than 150,000 stores across the United States.
Challenge
KIND's closeout process for aged and close-out inventory was extremely manual and time-consuming, requiring teams to perform as many as 43 steps related to sourcing data and channel allocation, offer creation, and negotiation.
Their slower go-to-market activity resulted from:
No centralized view of soon-to-be aged and close-out inventory
Long sales cycles due to manual, Excel-driven processes across multiple teams
Complicated processes that led to lack of product curation for buyers and low sell-through
Highly reactive go-to-market approach due to lack of historical data
"We were bringing data into massive Excel spreadsheets and manually going through to find out what product has aged, and then calling buyers individually in a very sequential manner. The whole process was an extremely long, manual, arduous task."
– Business Solutions Lead at KIND
Solution
KIND leveraged Vue.ai's excess inventory management solution INTURN to automate and streamline processes within their sales cycle and ultimately go to market faster.
Full Inventory Visibility: By centralizing inventory and image data from multiple sources into a single location, Vue.ai enabled KIND to make more strategic decisions based on up-to-date sales activity.
Automated Tools: Teams transitioned away from spreadsheets and utilized the INTURN platform to facilitate efficient offer creation, real-time inventory updates, buyer negotiations, and order fulfillment. Accurate product data and content-rich images eliminated manual error, creating a faster and more seamless experience with both internal teams and buyers.
Standardized Processes: KIND reduced their go-to-market approach from 43 steps to 16 steps with platform automation, partnership on data integrity improvements, and process optimization. With Vue.ai, teams realized significant time savings in sourcing data and allocation, offer creation, and negotiation—eliminating 11 days from the close-out process.
Data-Driven Decisions: KIND accumulated and centralized prior sales data by leveraging Vue.ai as their single source of truth for inventory optimization. With historical data on quantities, pricing, and sell-through, teams have the insights they need to sell higher volumes and maximize margin recovery.
"Now, I can sell something quicker, faster, better, and with more margin, because I've got earlier visibility and I can curate customer orders."
– Business Solutions Lead at KIND
Results
KIND experienced significant savings within the 1st year of using INTURN, Vue.ai's excess inventory management solution.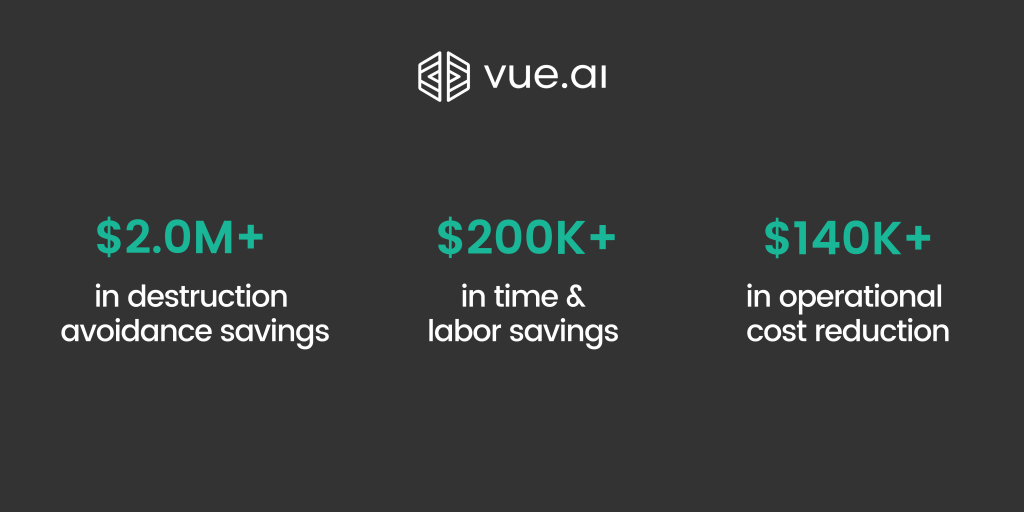 Looking to increase your speed-to-market and streamline your processes? We can help. Discover Vue.ai here.