How Styling Recommendations Can Help Increase Revenue

7

min read
Reading Time:
6
minutes
If you had a penny for every time you searched for strategies to improve revenue for your fashion eCommerce website, you probably wouldn't need to increase revenue at all.
Fashion retail can be an intimidating sector to be in. With a market this large, just trendy products, competitive prices, and a good marketing strategy may not be enough for sales to soar. A few carefully thought-out tweaks can transform this. Both a general web search for revenue-improving ideas and a quick analysis of what the top players are doing point at a few broad strategies yielded this:
Website

– A visually friendly website seems to be the basic requirement. Well structured UI, clear product photographs, accurate descriptions, relevant recommendations – all matter. The more the shopper wants to buy by just entering your website, the better your

site merchandising

strategy is.

Shopper experience

– Research shows

64%

of customers find customer experience more important than price. Poor experience just doesn't make the cut anymore – there is no excuse for not having a fabulous

customer experience

strategy. From

personalization at every point

of the shopper journey, to extra features that contribute to experience, everything impacts how much your customers enjoy shopping with you.

Customer retention

– Repeat customers spend

67%

more than new ones. Solving customer retention challenges is half the revenue battle fought. The idea is to constantly keep your customers engaged, giving them a reason to keep coming back and buy more. In this world of a million options, customer loyalty holds a lot of value.

Understanding the shopper

– At this point, almost every retailer's guide sounds like a broken record – understanding the target audience features as a top strategy everywhere – and not in vain. Knowing what your customers are looking for and acting on it is a foolproof way of improving their experience, making them buy more, and securing their loyalty.
Each of these need a thoroughly thought-out strategy. Skimping on any would reduce the overall impact your website is capable of.
Personal Styling As The Game Changer
Personal styling has never been something that people can connect to mass retailers. The 'personal' part of it immediately brings to mind someone who understands their client on an individual level, and styles them accordingly. The idea that this can be done on an eCommerce platform – for all shoppers – seems absolutely flabbergasting. That, however, is something AI can be leveraged to do.
Adding a layer of personal styling can give your website the push it needs to get on top of all the strategies discussed above. By creating a holistic fashion experience, you can transform the way your retail website performs in the market.
Vue.ai's personalization engine, VueCommerce, is a smart solution for styling, outfitting, and visual merchandising for fashion retailers. It can help you transform customer experience, increase AOV, and improve customer retention. With its algorithms, the Style It feature in VueCommerce becomes the personal stylist every shopper dreams of, following them through their style journey on your site. VueCommerce builds unique Style Profiles for each and every shopper based on their visual preferences, that power these styling suggestions.
Site Merchandising Success – 3x Products Viewed
To get a customer to buy, you've first got to get their attention. They could be looking for something specific or casually browsing through your site. Either way, they would not have the patience to dig too deep into your site and see all your products. Their impression of your brand and their decision on whether they will purchase from you is made in the first few seconds they are on your website. The average bounce rate of eCommerce stores is at 45.68%. That is a lot of potential shoppers, and revenue, you are missing out on.
Increasing the number of products your customer sees in the time they are on your site is a clear way of capturing their attention. They get to experience a larger variety, increasing the chances of them converting as a shopper.
With VueCommerce, your customers get to view 3x more products every session. For every product that the customer views, they also get to see other products that it can be styled with. You get to recommend a variety of products across categories on each page – broadening the awareness the shopper has about your site and what you have to offer. It doesn't end there – the products that are recommended are being personalized in real time, based on the customers' style preferences, ensuring they like what they see on your site.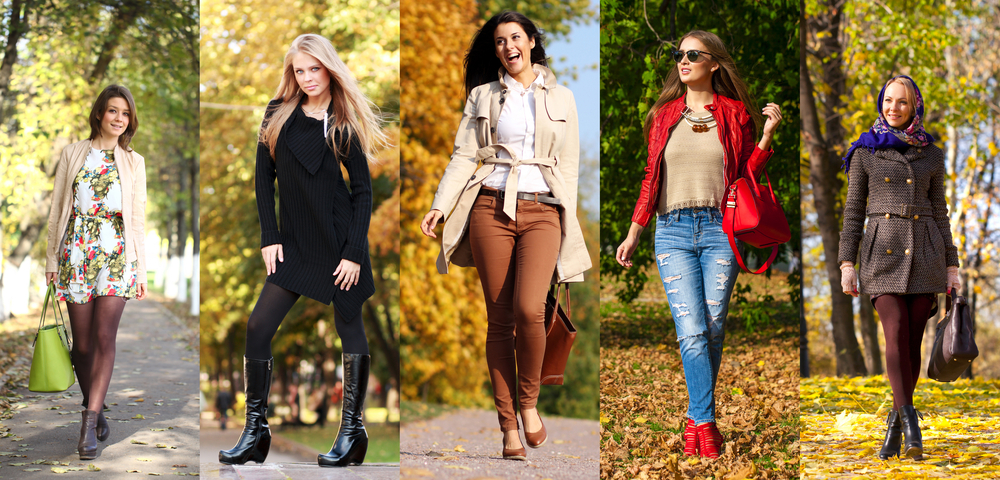 Every second that a customer is on your website counts. With efficient site merchandising, maximise every moment and bring them closer to becoming a loyal shopper.
Fill Up That Cart – 1.5x AOV
People see more products, people buy more products – the average order value of every cart goes up!
AOV, or Average Order Value, is a metric that measures the average amount a retailer has received for every order over a defined period of time. Sales per order is the main component of determining AOV. You arrive at AOV by dividing your total revenue by the total number of orders.
When shoppers use styling recommendations, they aren't just buying clothes. They are buying a fashion story. Instead of buying just a red dress, your shopper is now going to be buying the dress, a clutch, a blazer, accessories, and heels that will make her feel ready from head to toe for the party she was shopping for. The entire outfit is also curated in a way that not only does she feel fashionable, but she feels fashionable in a way that is truly her.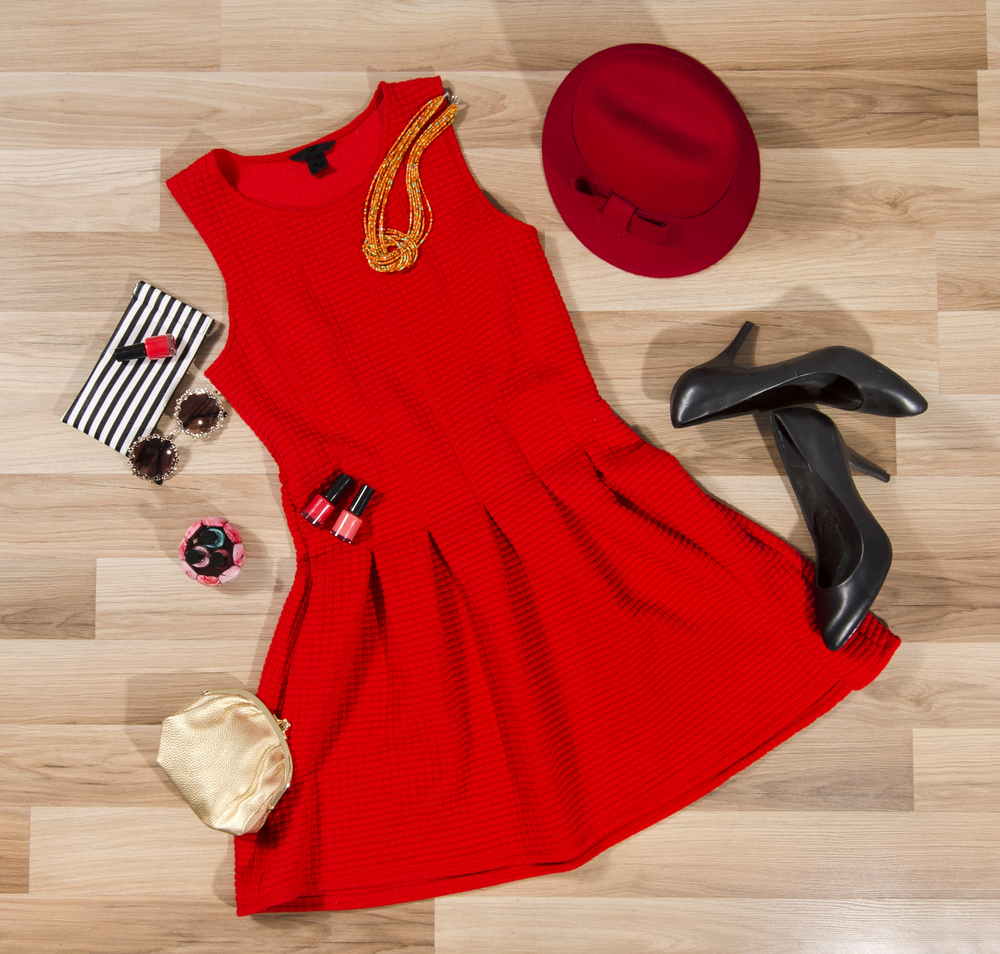 With the enhanced experience and a larger variety of products viewed, shoppers on a website with VueCommerce buy more, increasing the AOV. Your retail eCommerce AOV can be increased by over 1.5X with the personalization and styling features VueCommerce has to offer.
Boost Customer Loyalty – 35% Higher Repeat Visit Rate
Benefits of the enhanced experience don't just end with a one-time order value increase. Customer retention too, becomes a piece of cake. We have measured that with personal styling, repeat visit rate increases by 35 percent – securing shopper loyalty.
Customer retention is one of the key focuses for retailers. Why would it not – recruiting new customers costs five times as much as retaining current customers, and it is 16 times as costly to build a long-term business relationship with a new customer than simply to cultivate the loyalty of an existing customer. It is a very expensive mistake to lose customers in today's market.
34% of the time, customers switch because they are dissatisfied with the service at the old retailer. The major component of this is customer experience. By providing a holistic styling experience, you can remove a major grievance that shoppers have.
An AI-powered styling experience is not just satisfying, it is also very addictive. Once your shopper sees different styling inspiration for your clothes and is able to buy it right there, they would get comfortable with it. Buying a dress without getting personalized styling suggestions for it doesn't seem appealing at all.
The more time your shopper spends on your website, the more personalized are the outfit recommendations. Which means, the longer your shopper spends on your website, the more difficult it is for them to switch to another.
Gain Insight Into Your Audience
Understanding your shoppers is crucial. Audience insights play a huge role in assessing what works and what doesn't on your website. Both direct feedback from shoppers and analysing their behaviour on your website helps in more efficient planning and strategizing. The amount of guesswork lessens when you have solid data to work with. Audience analysis is the first step in becoming a more customer-focused brand.
VueCommerce studies your shoppers and their behavior with the tool in detail to provide you with key metrics. You can then use these metrics to modify and make more efficient use of personalized product recommendation engine on your website.
Style Your Way To Retail Success
The Industrial Revolution transformed the manufacturing industry. The advent of technology changed forever the processes in place. AI is now transforming the styling industry, with VueCommerce. Personal styling for every shopper was a ridiculous idea not too long ago. The benefits for retailers are clear – from increasing AOV to increasing customer retention and overall revenue, it is a complete win.
See how VueCommerce can benefit you by clicking here.