High-Quality Data: The Key To Powering Personalization

4

min read
Reading Time:
3
minutes
High-quality data plays a crucial role in this data-driven world of eCommerce. It is essential not only in understanding the product and the customers but also in being able to power truly personalized experiences for each of them. Shoppers don't want to sift through thousands of products to find the one that they like and want to buy. They want to be shown immediately the products they will like the most. When they are looking for something in particular, they want to see products that align with their taste and fit their search terms. In short, they want personalized experiences.
On average 71% of consumers express some level of frustration when their shopping experience is impersonal.
So how can a retailer use high-quality data to provide shoppers with these personalized experiences?
The eCommerce market runs on data. It is important to analyze the various forms of data available, in a way that it can be used effectively by companies to expand their services and grow their businesses. So a key part of being able to scale a business is by using high-quality data from analyzing both product and customer data. Having a holistic view of the data available can help retailers derive actionable insights that can power true, 1:1 personalization. With this, teams are better equipped in serving the right kind of experience for every shopper.
Understanding Product Data
Product tagging, at its core, is breaking down a product into its fundamental attributes. Understanding Product Data involves organized management of all information in the product catalog. All data that can be read, measured and structured into an actionable format. To put it in simpler terms, each product is tagged with extracted visual elements like color, pattern, sleeve length, type and more.
The meta tags are all the information shoppers read/ search to find/understand the product and make purchasing decisions.
More than 30% of shoppers leave online shopping websites due to poor product descriptions.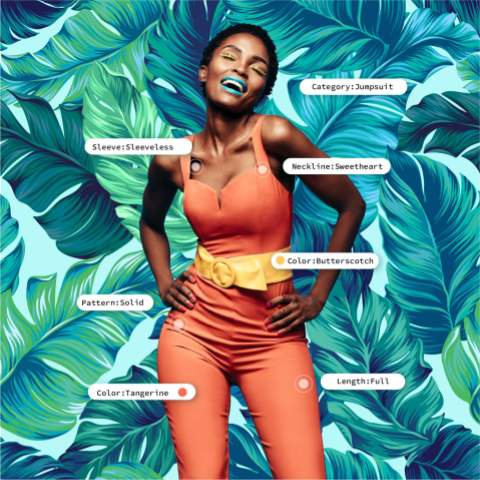 Meta tags serve as product descriptions as well as powers filters to improve site search. They also correspond with the keywords that shoppers generally use to search on the website. The more accurate the number of tags a product has, the higher the possibility of a shopper discovering it.
Understanding Customer Data
Shoppers leave clues all over the shopping website. Do they prefer bright colors to neutral shades? Do they prefer skirts over pants? They might have saved a couple of knee-length, sleeveless dresses in their wishlist, but purchased full-sleeved shirts instead. Does that mean they prefer shirts over dresses? The data available is endless. Each of their clicks, scrolls, and searches are clues that you can use to build specific Style Profiles for each of them.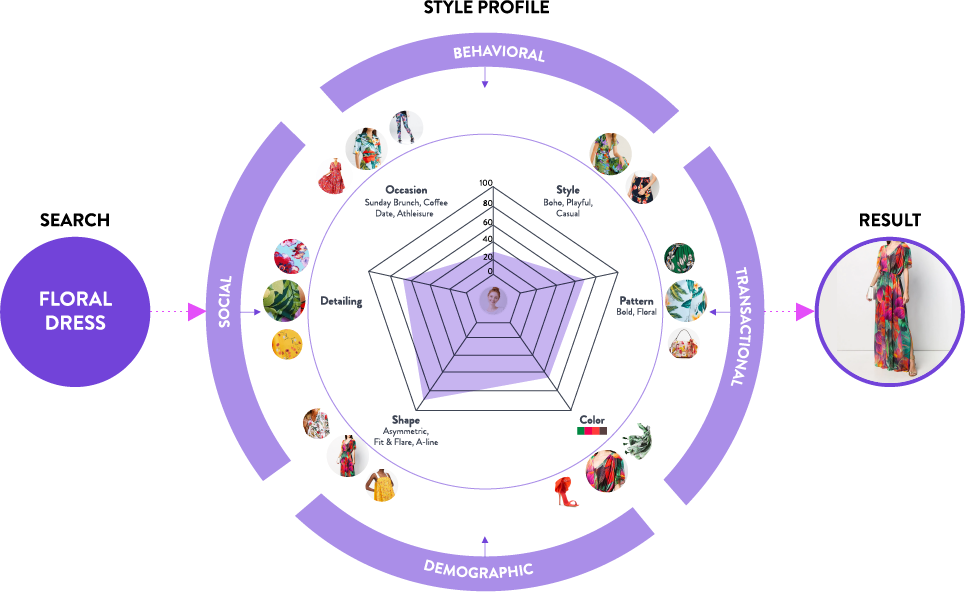 These clues, in the most basic sense, are tags too. What tags can be extracted from the products they prefer and what patterns do they form? Understanding this not only gives insight into customers' data but also helps power retail personalization.
Achieving True Personalization With High-Quality Data
With AI-powered solutions, a clear insight into both product and customer data can be achieved. Analyzing product data reveals which products sell well, during which season, how much of the catalog are shoppers viewing, and more. By using predictive analytics powered by product Intelligence, predicting what products will sell well in the future is also possible.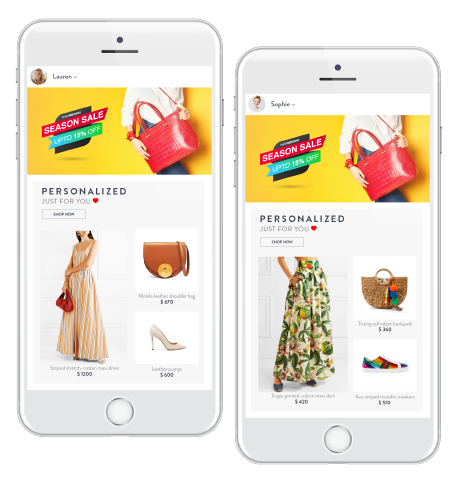 With efficient customer Data, understanding shoppers, their styles and preferences become easier. It then becomes a simple task of 'match the following', where the products are mapped to the right customer based on their preferences. By putting together both pieces of the puzzle i.e., by selling the right products to the right customers, true on-site personalization can be achieved.
Did you find this article informative? Read more insightful articles below: