The Role Of Gifting In The Ecommerce Game

9

min read
Reading Time:
7
minutes
Every holiday season sees a dramatic increase in retail sales across industries – fashion included. This year too, total retail sales have been predicted to increase by 5–5.6%. Online sales, on their own, are expected to rise by 17–22% in the 2018 holiday season.
With gifts driving most of these sales, we delve into gifting trends that have been working well for consumers and retailers alike so far as well as some gifting ideas for this holiday season.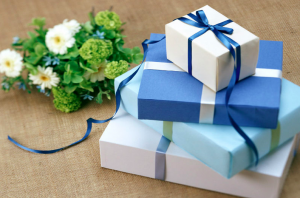 Gifting Options Available For Consumers Today
Gift Cards And Certificates
Gift card sales in the United States alone are expected to hit a massive $160 billion this year. And as many as 60% of consumers surveyed by the National Retail Federation say that they would prefer to get gift cards and certificates over other gifts this holiday season. Clearly, folks enjoy the opportunity to spend on what they genuinely like.
Prominently showcasing gift cards in online and offline stores has become imperative to capitalize on this trend. Gift cards and certificates also minimize returns which is a tiring affair for both retailers and consumers.
Offline retailers usually do well to place these at checkout so that shoppers notice them and buy them on the way out. Likewise, online retailers find that links for gift cards on their websites, emails, and social media work well for them. You can play around with current and popular themes to design attractive versions and entice more shoppers. The advantage is that the backend process remains the same while your card designs can cover birthdays, personal milestones, the festival season and more.
Australian fashion retailer City Beach took this one step further by eliminating expiry dates on their gift cards. The absence of an expiry date allows shoppers to use the gift cards over time and redeem the whole value as they please. City Beach managed to please a considerable set of its shoppers, and from a business viewpoint, almost guaranteed themselves sales well beyond the festive season.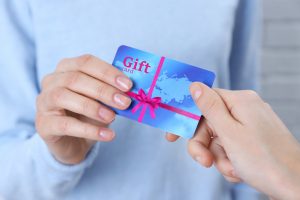 Product Bundles
Launched by stylists Christine Centenera and designer Josh Goot, Wardrobe.NYC has always sold its luxury fashion essentials in bundles of 4 or 8 instead of individually. A 4-piece luxury wardrobe consisting of a blazer, a t-shirt, a shirt, and a pair of leggings costs $1500. Turns out, this is an excellent format for their customers to pamper themselves with luxury clothing and they enjoy gifting it too.
It is, without a doubt, more profitable for Wardrobe.NYC to sell multiple products together as bundles rather than individually – it helps the brand reduce inventory risk and enhance its economies of scale. Plus, it's a great way to move products that aren't selling fast enough.
A good product bundle is one that:
Combines products bought together in the past,

Includes an expensive item and other items used with it, or

Contains products needed in sets.
Consumers find bundles lucrative too because they are almost always economical than buying individual products. For instance, a luxury blazer can easily cost a shopper a few thousand dollars. But buying a 4- or 8-piece luxury wardrobe like the ones offered by Wardrobe.NYC will cost the same and come with the blazer and suitably paired clothes or accessories.
This makes meaningful gifting less expensive too. And even if there is no financial incentive, consumers are always drawn to bundles when products are paired well.
Personalized Product Recommendations
Personalizing product recommendations for gifts and otherwise are another here-to-stay trend that retailers need to get right.
Today smart algorithms use user data, and artificial intelligence to make this possible. With a sound knowledge of shoppers' search history, retailers are able to track every shopper's changing needs. This is especially important in the holiday shopping season when shoppers are looking at multiple products and jumping across different categories in a short span of time.
Also, thanks to the growth of machine learning expertise, retailers are now able to personalize every shopper's experience down to the last detail. Whenever shoppers change their mind, intelligent algorithms pick up on this and provide relevant product recommendations to customers in real time, making shopping for gifts an enjoyable experience. The technology exists to help retailers keep the shopper engaged on their site to ultimately boost conversion and order values. Not just that, they also help in creating better product bundles during holiday seasons and discount sales.
Why Online Gift Shopping Is The Way To Go
House of Fraser – in business for 169 years –  decided to shut down 31 of its 59 stores in the UK because of sales drops. Even New Look announced that it would be closing up to a 100 of its stores because of plunging profits. While many offline retailers like these are taking a hard hit in their sales, online retailers have been soaring high.
ASOS reported a sales growth of 22% in the first half of 2018! Boohoo, too, is taking the fashion world by storm with a reported 53% increase in its sales in just 3 months in the first half of the year! And with the holiday season here, this trend is likely to sustain, if not increase, over the coming weeks.
These brands are making strides for a reason – more customers are making the shift to online shopping now than ever before. And this is going to extend to gift shopping during the holiday season as well. Here are some reasons why.
Efficient Product Sorting Makes Gift Shopping Online Easier
With retailers adopting features like automated product tagging, it is becoming increasingly simple for shoppers to sift through millions of products on a retailer's website. Whether this means looking for gifts based on occasions or style preferences, retailers have it all covered.
For instance, if a shopper is looking for Christmas scarves and a retailer's website had all Christmas-related accessories on one page under different categories, Christmas shopping would be a breeze.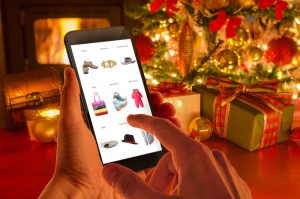 Online Gift Shopping Comes With Added Benefits And Convenience
With product bundles and increasingly accurate product recommendations, shopping online is becoming the preferred choice for many gift categories. Shoppers can now confidently buy personal items like apparel and makeup as gifts online without wondering about size and color even while shopping at the last minute. Shoppable looks give shoppers enough ideas and tips on what may look good on whom and what to pair together as a gift.
Online shopping also makes it easy to get the best deals and shop at any time of the day- during your commute, at lunch break or even when pretending to listen on a conference call!
Last Minute Gift Shopping Is Becoming Quicker Online
A recent survey of over 2000 consumers in the U.S. revealed that of shoppers intend to shop for gifts last minute this holiday season. While it may seem likely that they would head to stores in such a situation, online retailers have been turning this around and making the gifting season work for them.  

They have started winning over last-minute shoppers by offering same-day delivery and following through on the promise. After opting for same-day delivery, of shoppers who receive products on the same day are likely to recommend the retailer to others.
Fashion retailer Net-a-Porter offers efficient same-day delivery services to its shoppers. If a shopper places an order before 10 am, they will receive it between 10 am and 5 pm the same day. And on placing an order by 2 pm, the shopper will receive the order between 6 and 9 pm the same day. Such an efficient same-day delivery service works out brilliantly for shoppers looking for gifts at the last minute. Why bother with mall crowds, parking, and heavy bags to carry home?
Gift Cards Work Better Online Than Offline
Digital gift cards are becoming increasingly popular with every passing day. They're incredibly convenient as all it takes is a virtual trip to the retailer's website, making it ideal for last minute purchases and when you're just not sure what the other person will appreciate as a gift. The recipient gets the card via email, keeping it eco-friendly and eliminating the need for paper or plastic. A 2017 survey by gift card retailer Gift Card Granny revealed that as many as 37.9% consumers reportedly prefer digital gift cards to physical ones.
Corporate Gifting
This industry is often driven by bulk orders, which benefit both retailers as well as corporates. Retailers get to sell more of their products, while corporates get them at significantly lower prices.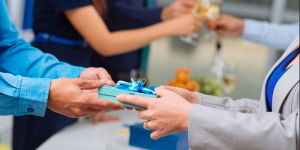 That said, retailers need to keep in mind that every corporate gift works best when it is memorable and personal. While gift cards are appreciated by many corporate gift receivers, they remain a convenience and not something the receiver will cherish. And why is memorability important? Because it is what drives brand recall and loyalty.
Retailers can work on making corporate gifts memorable by:
Ensuring exclusivity in gift selection for every gift receiver

Including a personal message in each gift

Personalizing the gifts with the receivers' names or initials

Packaging every gift attractively – to keep receivers from devaluing the gifts within

Avoiding company logos – to prevent receivers from feeling that the company is forcing them to think about it rather than how much the company values them
Other attributes like sustainable gifts, and handmade gifts by smaller businesses or NGOs strike the right chord with the receiver and make the gifts cherished.
The Festive Season And Beyond
Irrespective of the time of the year, the end goal for any retailer is to ensure customer lifetime value. Customers are spoilt for choices, which can even work the other way too and end up overwhelming them enough to leave your site. So, it's essential to simplify every step of the shopping experience for them – especially during holiday sales when they're looking for so much at the same time. Here are a few important things to keep in mind for this:
Highlight your best deals and product bundles. This will help shoppers get the most out of the limited time they may have to shop.

Create urgency through social media and by sending out relevant,

personalized emails to shoppers

. This helps them make the most of your best deals and benefits you by maximizing your conversions.

Make it easy for shoppers to find products recommended to them exclusively. You could add category pages specific to audience segments around the holidays. This helps reduce shopper fatigue immensely.

Ensure that browsing your website is comfortable with low load time. Customers are already burdened with the stress of gift shopping. You don't want them to have to wait around for your site to load when they're impatient and in a hurry.

Reward loyal customers with exclusive deals and promotions just for them. Repeat customers are always good for business as they bring more business as well as new people with them.