Getting Ready For The Holiday Season: Planning For Black Friday

14

min read
Reading Time:
11
minutes
The beginning of the holiday season sales is marked by Black Friday – a sale that nearly every consumer waits for, for a good deal, the joy of buying something before festivals begin, and also to mark the end of Thanksgiving.
The story of one of America's greatest sales event begins way back in 1869. At that time, Black Friday was not a term applied to sales at all and instead was used to refer to the gold crash of the eighteen hundreds. If you need a reference point for understanding how the crash happened, look no further than the Lehman Brothers crash of 2008.
Two smart, industrious young men bought up all the gold they could, severely depleting reserves and driving up the price of gold. When the scam finally unraveled in September 1869, the market went into a spectacular free fall.
History, apparently, has a way of repeating itself over and over again.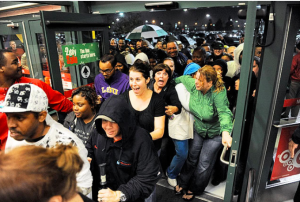 Most of the theories about the origin of Black Friday floating around the internet have  very little basis in fact. It is, in fact, the police department that named the day so, to refer to the hordes of people who would swarm into the city and shopping districts after Thanksgiving looking for a good bargain. Needless to say, it was and continues to be every policeman's worst nightmare, hence a 'Black' Friday.
On Black Friday last year, online retailers clocked up a total sales amount of $5.03 billion, of which $2 billion was sold on mobile devices alone. If that isn't a clear indicator of a traditionally offline event moving online, we don't know what is.
In 2005, with the introduction of Cyber Monday (that has now turned to Cyber Week), the window for making a sale online continues to expand well into the Christmas sale season. Contrary to popular belief, Cyber Monday is not a day to score deals on electronic goods and is instead a day earmarked for driving more people to buy online.
What You Need To Know About Black Friday
The times are changing and with that, is people's interest in Black Friday. Last year, sales saw a bit of an ebb, because fewer people bought something online during this sale period. This can be attributed to the fact that in an online context, a Black Friday sale is like any other sale through the year. Coupled with the fact that retailers today have the option of hosting as many sales as they like, a specific holiday for sales is a bit of a redundant idea.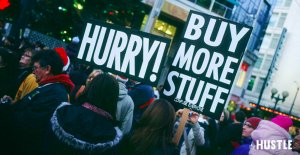 As a retailer, your challenge this year would be not just to sell something worthwhile, but also to generate awareness about the tradition of buying and selling during this holiday and to make good on the promise of this being the biggest sale event of the year.
Generate awareness:

 If you've been on Instagram and Pinterest lately, you know that every fourth post and listing is a sponsored ad. The techniques for gaining visibility are manifold today, as is the competition. Here are a few approaches to try for your online retail venture:

Invest in sponsored ads on social media. But before that, do thorough research on who your target audience is and what they are likely to buy.

Publish a blog. It isn't too late just yet. Or, if you feel like you don't yet have a plan in place to do so, get someone (an influencer) with enough authority to blog about your Black Friday deals and offers.

Don't just stop with publishing a blog. 

Make every blog image instantly shoppable,

catering to the See-Now-Buy-Now impulse of the shopper.

You might have heard of affiliate links. People get paid a portion of the sales income when they link to your product, and someone buys through that link. Explore that option for your online store.

Make email marketing your friend.

Email is the most personal online medium for reaching out to customers. Start an email campaign now to get them to wishlist products from your Black Friday catalog, and open sales up a few hours early for your subscribers.

Research shows that

even though businesses sent nearly 46% more emails during the holidays last year, the open rates remained the same, meaning that people were opening more promotional emails during the holidays.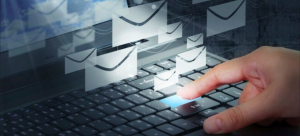 Remember that a sale is no longer a one-day event.

Today, we have sales for everything- even birthdays and anniversaries. For one, it comes at the end of the month when everyone's cash reserves are running low. Second, it isn't the only big sale in the year today.

Consider tie-ups with payment processors and banks to offer special discounts on credit card purchases. When money is low, people often prefer using credit cards, so incentivize their use.

Make your Black Friday deals exceptionally lucrative. Contrary to popular belief, an extreme price reduction is not the only way to do this. Visual imagery plays a significant role, too. Look to other online stores for cues- slashing out the original price, mentioning the percentage discount in bold, highlighting how many other people are eyeing the product are all ways to create a sense of urgency and compel people to buy.

Videos are changing the way consumers are engaging with brands and eCommerce platforms.

While video marketing spend is reaching exorbitant heights, retailers are simply not getting the bang for their buck. Converting existing video assets to include shoppable elements is  simple enough but is rarely done today.

Cater to your audience with

shoppable videos

that can engage and sell across channels and mediums. Video marketing tools which use image recognition, visual search (personalized search) and personalized recommendations can truly transform the way your consumers shop through your videos.

With video marketing that yields measurable results

,

retailers now have the power to create more visual stories, and see their businesses grow as viewers turn into buyers. With shoppable videos, retailers can see significant RoI on their marketing spends.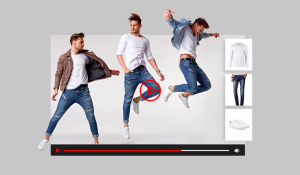 Fix your backend. There's no better time than now to do this. While Amazon offers same day deliveries, you don't want to stick out like a sore thumb and deliver weeks after a purchase has been made.

Sort and sift inventory across your warehouses and ship items to the warehouses nearest to where they're likely to sell.

Do not waste time in categorizing products manually. Today, there are several auto-tagging options available to get your catalog up and running in no time.

Speaking of

autotagging

,

its benefits extend much beyond a well-categorized catalog. Use it as a means of gauging your sales volume through this time period, so you are even better prepared the next time around.

Evaluate your vendors and their lead times. Prune out those that are likely to take too long to deliver, causing you to run out of stock.

Plan your inventory and ensure you have safety stock. However, despite best efforts, popular products might disappear from stock super-fast during the sale period. Integrate using an image recognition based personalization engine which can

recommend visually similar styles

based on color, pattern, shape and more for your shoppers. This enables you to manage out-of-stock situations by providing relevant recommendations, leading to engagement as well as conversion.
Regulate your advertising online. Set short advertising times for each product, so more products gain visibility and none of them completely runs out.

Black Friday is also a great time for you to get rid of dead stock and free up your working capital. Evaluate the products in your warehouse to see which of them can be bundled for a combo deal.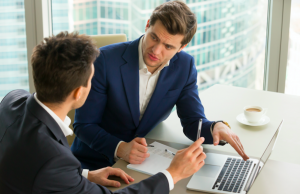 Remember that Black Friday doesn't begin on that Friday alone.

Many retailers are often in a rush to get ahead of the line. However, the key is not to get carried away. If you've done your advertising right and have your catalog ready, people will come.

Doorbusting is real.

You may never have had a reason to evaluate your servers and how much traffic they can handle, but do not give the website a reason to crash on Black Friday because of one too many visits. If you have some outstanding deals, be sure to prepare for a horde of people coming in through the virtual doors.

Adjust your sales policies.

If you've been offering two-day delivery and the option of price matching, mention clearly that these promises do not apply during Black Friday and the following Cyber Week.

Plan for the festive season that closely follows Black Friday.

Don't be left with an empty warehouse right after the sales period.

Design a catalog of products that is a mix of Christmas essentials and regular goods. This way, you're ready to sell both kinds of products.

Ensure that you have enough warehouse space and that sections are clearly marked out to store goods on sale and those that are yet to be launched to prevent confusion.
The Thrill Of Getting A Good Deal
There's one Black Friday video that we found while writing this article that somehow seems to stay with us. Here it is, in case you'd like to take a look:
Yep, not a place for kids. That's for sure.
Black Friday has one component that separates it from all other sales events. As every seasoned marketer will agree, the Fear of Missing Out is much stronger than the best of discounts. People shopping on Black Friday don't necessarily need that gadget or scarf at that price on that particular day. But the fact that their neighbors are queuing up to get that deal makes them go to. Welcome to social shopping!
One way to generate shoppers' interest is to get people to talk more about their wish lists and purchases. In this section, we discuss a few pointers for how you can get people to be just as excited about an online sale.
Run contests on social media and start offering rewards at least a month in advance. This could be a no-strings-attached coupon code or a free gift on every purchase. Give people enough reason to participate, make the deals really good.

In the online context, conversations are everything. The more friends people tag on a post, the more visibility it is likely to get. Consult with an online marketer to understand how exactly these campaigns might benefit you.

On your web store, offer a share option. This way, people who like a product can instantly share it with friends and get an opinion.

Whenever someone grabs a good deal, lead them to a celebration page. Congratulate them and encourage them to share this on their social channels.

Create deals for every hour of the day. Give people the option of receiving alerts for every hour in which their favorite products are being sold. This is an excellent opportunity

to understand individual preferences

and personalize their shopping experience. Use their browsing data on your site to see which products a certain someone is more likely to buy.

Create a catalog for Black Friday alone. An automated catalog management system will give you

the agility to understand your inventory better, real-time

and enable you to plan and showcase products during the sale period. This creates a sense of urgency, leading to increased shopper engagement.

On social media, #hashtags are a great way to be discovered. Tag each of your posts with relevant tags like #BlackFriday, #BlackFridayDeals and #BlackFriday2018.

Spend extra on ads. This is the time to go big or go home, really. Try stretching your ad spend a bit more to show more targeted ads to more people who are likely to buy your products.
Your Black Friday Checklist
Here's a handy checklist to ensure you have everything needed to sell well this Black Friday.
Planning and Inventory
Aware of the discounts across various product categories.

Thorough insight into inventory, real-time.

Agility and alignment with suppliers and vendors for product shipping and inventory management.

Servers checked for their ability to handle volumes and payment gateways are safe and secure.

Post Black Friday catalog is ready, with items to be lined up at the beginning of December.
Marketing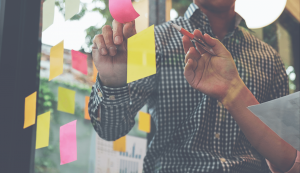 All marketing materials are ready, including website banners, social media ads, product images with the discounts listed on them, the online Black Friday catalog, etc.

Budget and detailed plan with ad copy, time and social channel, for online ads is in place.

Email marketing strategies in place to generate buzz for my store during Black Friday.

Affiliate links to blog and products via social media influencers and bloggers.

Conducted at least one A/B test on the Black Friday landing page and gathered enough data to decide which one works, for deployment during sale period.

Experimenting with at least one strategy to stand out from the competition and gain more visibility.
Shopper Engagement and Conversion
Personalization engine in place to suggest products to people based on

their visual style preferences

to increase conversion.

Website and app are optimized for use across devices. This allows shoppers to access the site across channels and by ensuring an omnichannel experience, increases their engagement with the brand.

Live chat option enabled so people can quickly get the answers they're looking for, increasing intent and conversion.

Transparent services, delivery and return policy to ensure what they see is what they get and back it up with top class customer service.

Website policies are all clearly visible and in keeping with regulatory norms.

Any online policies specific to Black Friday are highlighted and easily understandable.
Customer Retention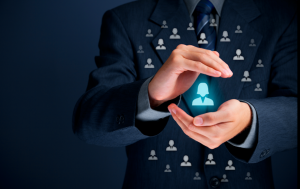 Retargeting ads are lined up for retention and repeat purchase.

Using an email marketing tool which powers personalized emails with abandoned cart details and relevant promotional information, to urge shoppers to revisit the site.

Retaining Black Friday visitors as loyal customers through rewards, emails, and fantastic customer service.

Post Black Friday, analyze relevant metrics to understand performance and to continue to engage with customers.
Preparing Your Sales Channels For Black Friday
Online sales have been growing at a steady pace, but that does not mean that offline stores have nothing to gain from Black Friday. If you already sell on multiple channels, it is a good idea to plan for the sale season across each channel.
The key to success as an omnichannel retailer lies in integration. Customers rarely, if ever, differentiate between buying online and buying offline. Instead, the differences they remember come down to the buying experience itself, service and convenience.
Many stores offer the option of buying online and picking up in-store. For the sale period, this is a good approach to try as it brings people into the outlet, ensuring your store is not empty, yet keeps checkout queues optimal.
You can also consider making the offline to online transition. If you traditionally sell through outlets, use this opportunity to go online. Online marketplaces have made this transition easy for brands and retailers just beginning to sell online.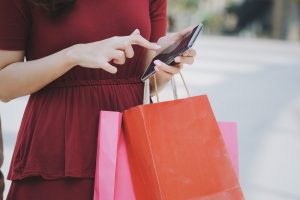 That a traditional American holiday sale is now followed world-over is proof of the potential of selling online. People from around the globe shop online during Black Friday, and get products shipped to their countries. By adding your products to the mix, you sell more and gain more visibility, too.
To sum it up, Black Friday may no longer be the singular key sale season, however nostalgia, the upcoming Christmas season and sheer habit have managed to preserve the retail orientation of this day, and the following week. As a retailer, big or small, this sale season is a good time to amp up your sales for the year and to make way for new products in the warehouse.
Black Friday falls on 23rd November this year!