From The Runway To The Shopping Cart, In Five Steps!

6

min read
Reading Time:
5
minutes
The gap between runway and retail
The fashion industry has been seeing some major changes over the last decade or so. Crowdsourced designs, using technology and big data in fashion, season-appropriate clothing, and a related biggie – see-now-buy-now fashion. This development has been disrupting the way fashion shows in the industry have been perceived until now. More and more designers are looking at ready-to-sell collections walking down the runway.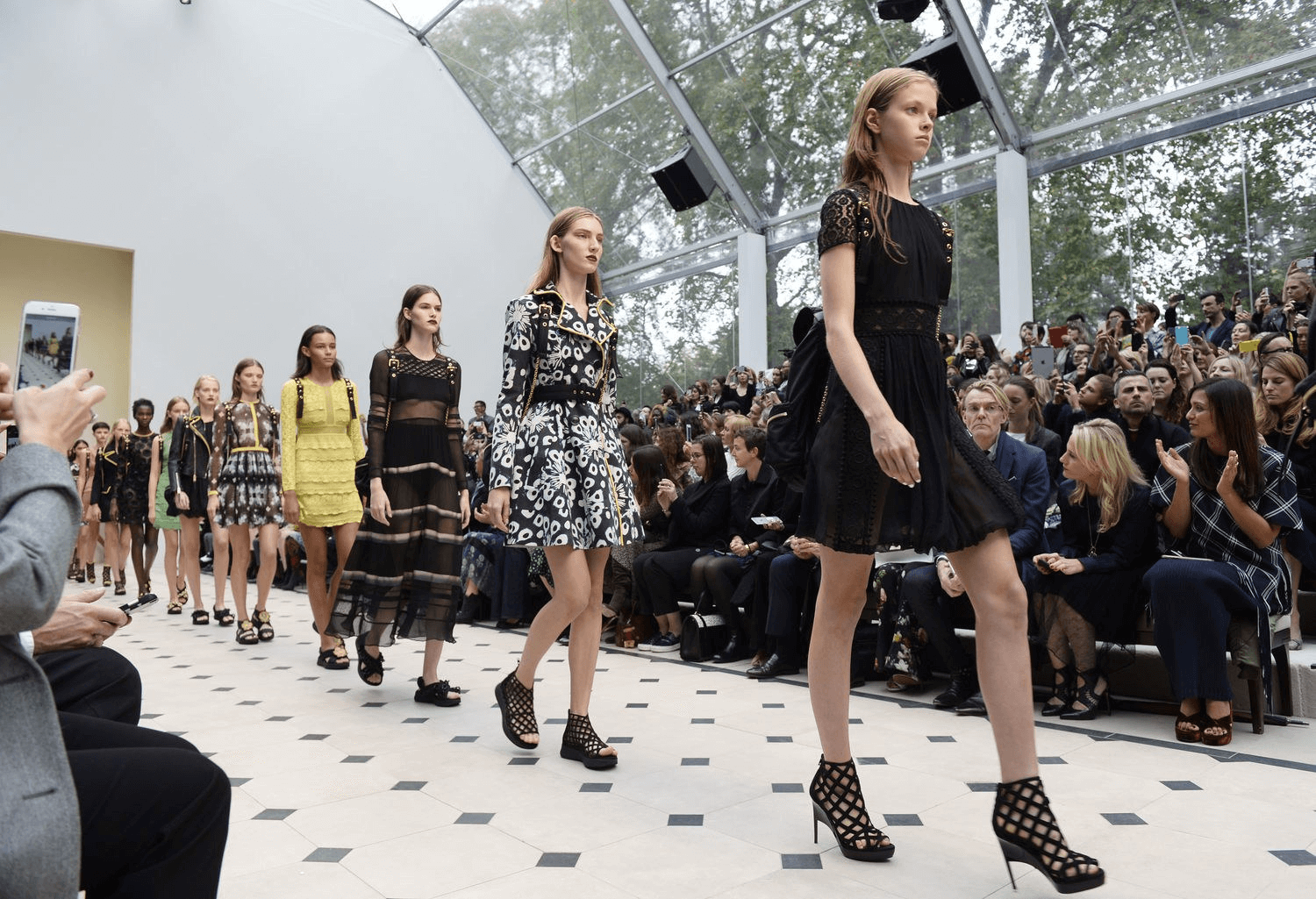 Traditionally, designers showcase their collection in a fashion show attended by the who's who of the industry, journalists and a very restricted guest list. It would take about six months for this collection to reach the consumer. Though this process has been the norm for ages now – there are a lot of drawbacks to it.
With the speed of media and technology, everyone is much closer to the runway than they ever were before. The large season gap between the runway collection and what consumers have access to and want is a major motive to shift to the runway to retail approach. Going to the New York fashion week in February and seeing the Fall collection doesn't make logical sense – being excessively future-oriented doesn't work in a fast-paced, ever-changing industry like fashion. Season appropriate clothing is what the market is moving towards. Consumers do not want to see rust-red dresses and light sweaters when they are just getting ready to take in the spring colors.
Consumers today are about instant gratification, they are quick in deciding what they want and they want it now – trends on the runway will bore them six months down the line – something else would have already caught their fancy. Most of the trends showcased become old by the time they hit the market – with something new having caught the industry's eye.
Embracing the see-now-buy-now fashion era
Today, the entire industry is changing its focus more towards the consumer. A lot of high-fashion brands and designers have now begun to embrace the see-now-buy-now technique. Put simply, the see-now-buy-now concept revolves around connecting shoppers to runway videos and visuals by making what they see on screen, instantly shoppable. Burberry was one of the first brands to adopt this a couple of years ago, as seen in the video below of their see-now-by-now initiative during the London Fashion Week in 2016. Other early adopters include Tom Ford, Topshop, Ralph Lauren, and Rebecca Minkoff. They made the collections immediately available both in online and physical stores.
Of course, this change does have a lot of implications for designers too. There is a major shift in how the supply-chain works – when the clothes are produced, how many are made, the logistics involved, and other operational shifts. All of these processes also vary from the small, local designers to the bigger, more established ones. The entire system is transformed and is bringing in new surprises with every move.
However, in spite of all the hindrances, advanced technology has allowed see-now-buy-now bring success to many designers – no wonder they want to continue. Like Rebecca Minkoff said in an interview with Fast Company about her experience with the approach – "The first time was the hardest: We were trying to get out of old habits. But then the sales figures came in. The first season we did this, our sales were up 211% from February to February. The following season, they were up 264%. When we saw those numbers, we thought it would be really stupid not to continue. It's not hard anymore."
Ramp videos are a live representation of what one can expect to see in the retail racks and they are updated across all channels – social media and publishing alike and are direct ads for the collections. Digital media and marketing related functions benefit immensely from this by being able to monetize all their media investments, creating a new revenue stream altogether.
How does see-now-buy-now really work?
Enter Artificial Intelligence. Image recognition technology allows the audience to just hold their camera up at an outfit at a runway show, click a photo and upload it to find similar items instantly. Vue.ai's image recognition and image search technology uses computer vision to help users across the world find products they love, instantly with a click of a photo. Once a photo is taken, image recognition detects products, along with their visual attributes, from all forms of media and allows the consumer to see the product of interest along with other similar options, instantly. Artificial intelligence is being used to study past data of customers and get insights to help reduce the risk that designers put forth by directly selling their collections.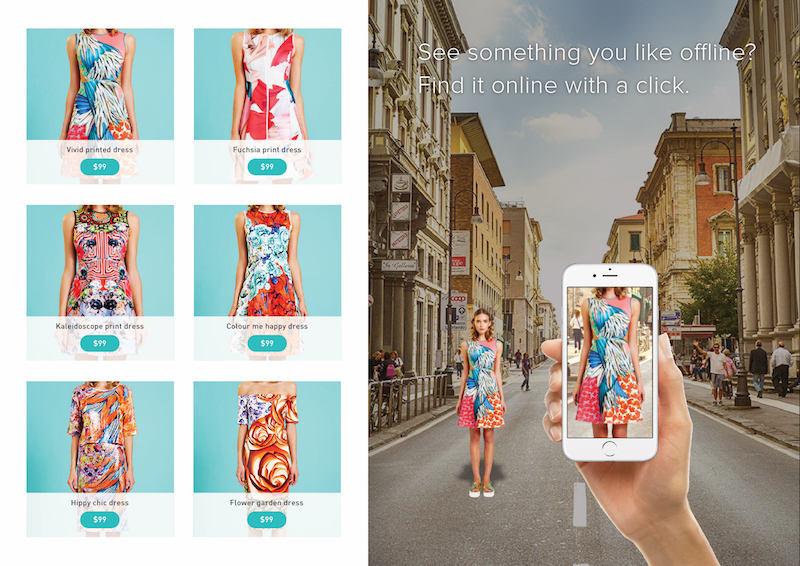 For the non-live audience, that watches the show virtually – shoppable runway videos have become increasingly popular and viral. For example, the Burberry Spring-Summer runway video, a couple of years ago, was made fully shoppable on the e-commerce website MyTheresa. Last year, we saw Bloomingdale's in collaboration with Cotton Inc roll-out a minute-long fashion show video that was completely shoppable with viewers being able to choose and buy clothes directly from the video.
VueStudio – Vue.ai's shoppable video solution, connecting runways to the shopper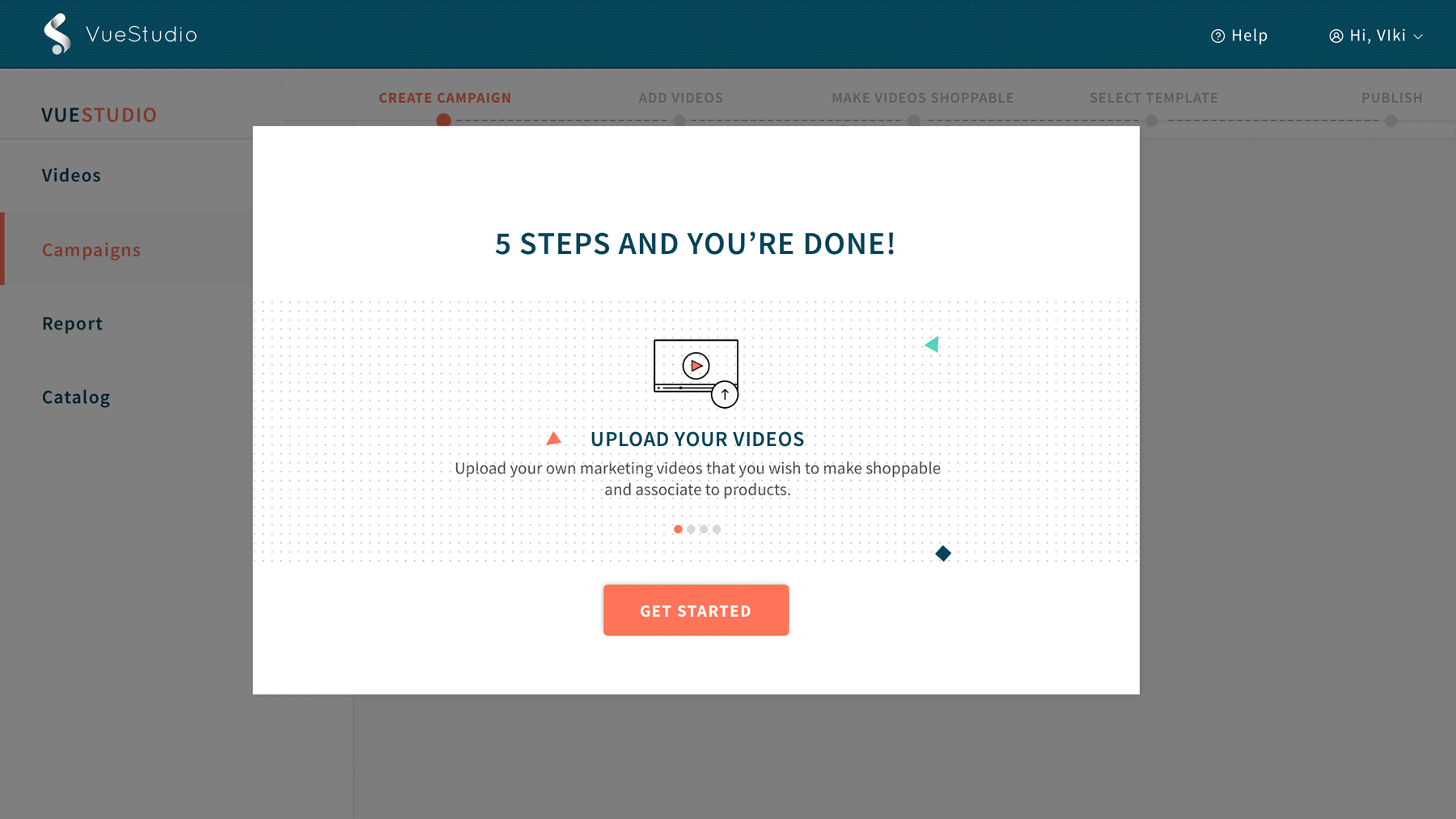 VueStudio is an advanced shoppable video technology solution for marketers and merchandisers, who want to stay ahead of the curve with visual stories that sell instantly.
Using Vue.ai's Image Recognition and Computer Vision technology, VueStudio can make every video shoppable, providing the flexibility to edit, create and design each video based on specific brand requirements.
VueStudio lets retailers curate collections and creates themed landing pages with video, those that can be syndicated across other channels as well. Retailers can also stay on top of video related analytics, with real-time tracking of video performance and measure ROI by the flexibility provided in slicing and dicing data as required.
Today, with more and more designers taking up the instant-retail approach, there is a lot of changes the market can expect. From how trends move to how technology is used – there is quite a bit to look forward to in the coming seasons.
To learn more about VueStudio – Read here
To sign up for a free trial – Click here
To learn More about shopping cart abandonment