10 Ecommerce User Experience (UX) Best Practices To Boost Your Sales

10

min read
Reading Time:
7
minutes
In the words of Shane Barker, the #1 ranked digital marketing consultant in the world, there is only one mantra to succeed in eCommerce.
"The key to success for eCommerce retailers is to provide an exceptional user experience (UX) and customer service. You need to put your customers first and ensure that they don't go through any trouble while trying to buy from you."
Imagine you walk into a store and it takes you an hour to locate the product you need. The salespeople aren't of much assistance to you as they are preoccupied with their work. Finally, the billing process takes forever by which time you get frustrated and decide to go to another shop.
This is exactly how ecommerce shoppers feel when you don't focus on giving them a memorable user experience (UX).
Did you know? According to a study by Forrester, every $1 that's being invested in eCommerce user experience returns $100. This is equal to a return of 9,900%!
Today, the first experience for users is a brand's website, phone app or even a social channel like Instagram or Twitter. And if the shopper is not impressed with the experience a brand offers, they are 88% less likely to return.
That's why it's vital now for retailers to invest in technology and AI solutions to improve their eCommerce user experience to offer shoppers a compelling experience. Examples of brands with great eCommerce user experiences? Tata CLiQ, Reformation, Zara, Tommy Hilfiger, and more.
What is Ecommerce User Experience (UX)?
Ecommerce user experience (UX) is putting yourself in the shoes of the user and determining what will provide them with an enjoyable, informative, and easy to use experience.
Ecommerce user experience is all about caring for the customer and ensuring a feel-good factor that in turn contributes to the sale of a product. It is this care that converts a casual shopper into a loyal customer.
Nowadays, customers rarely purchase your product because they think it is "better". In fact, customers buy emotions, not products. As a retailer, it is always important to remember one thing. Customers will forget what you said and what you did but they will never forget the way you made them feel.
How Ecommerce User Experience (UX) Directly Impacts Conversions?
"If you do build a great experience, customers tell each other about that. Word of mouth is very powerful."- Jeff Bezos, Founder of Amazon.com
The ecommerce user experience determines ventures' success and is not just limited to the aesthetic value it adds. Every single element ranging from site speed to attractive catalog displays and a reliable payment gateway to a logical sequence of pages can directly or indirectly impact your conversion rate.
Here are a few fundamental yet important factors to focus on while building a great ecommerce user experience (UX):
Convenience
Website speed
Assurance
An accurate description of products
Number of options for the customer
The reason why 38% of users exit the website if they are unhappy with the design or why on average 76 out of every 100 people abandon their shopping cart is that the user experience (UX) did not live up to their expectations.
Irrespective of the amount of money you pump into market research, product development, and ads, you can drive up your conversion rate only by focusing on a high-quality ecommerce user experience.
10 Best Practices To Improve Ecommerce User Experience (UX):
1. Make sure your website is fast, clean & easy to navigate
A good website is one that is fast, clean and easy to navigate for your ideal shopper. When we say website, we don't only mean the one that a shopper can access from their desktop, but also from their mobile. According to Statista, mobile devices account for 48% of all web page views.
It is also equally important to think of the speed of your website, again both on desktop and mobile. It is said that visitors will leave a webpage if it takes more than 3 seconds to load. To add, CrazyEgg states that a one-second delay lowers shopper satisfaction by a whopping 16%.

Extra efforts to enable a great eCommerce user experience are being made by successful retailers. Voice search and image search, for instance, have become the norm for eCommerce! In fact, it is predicted that nearly 30-50% of future searches will be done by voice commands.
2. Personalization is the key to success
In today's world, people shop on the go – it might be while commuting to work, when someone is on their lunch break or even when they are watching tv. What does this mean? People want their shopping experience to be quick and productive. This is where personalization does wonders.
Make sure you provide suggestions based on your shopper's preferences, past purchases and previously searched content. Many e-commerce sites also add suggestions like, "shoppers who purchased this item also viewed…", "best sellers" and so on. Investing in such suggestions as well as understanding your shoppers' behavior will speed up the shopping process and finalize sales at the shortest time possible.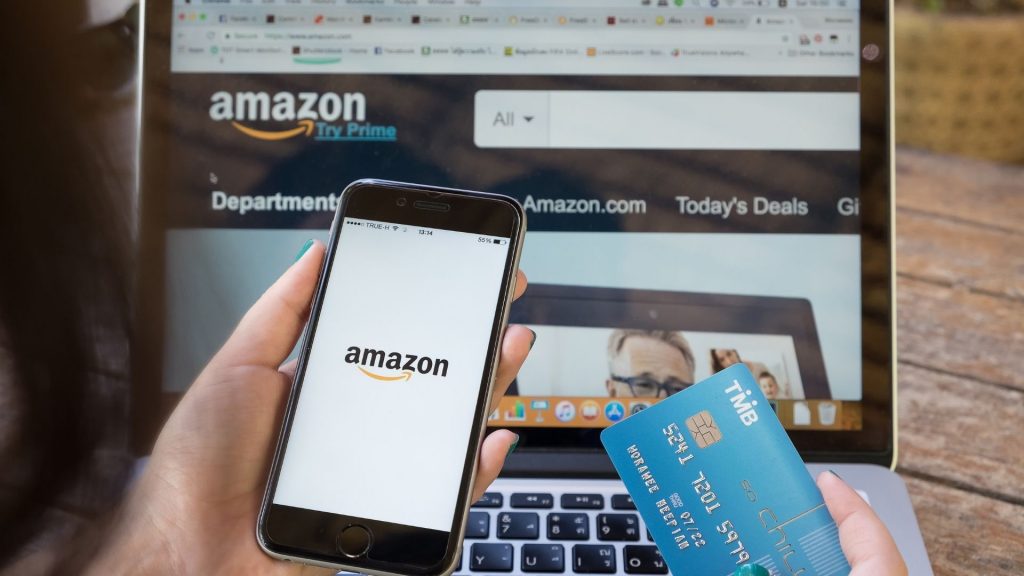 3. Have a wishlist option
Having a wishlist option catapults the possibility of a shopper returning to your webpage. Amazon provides shoppers with the option to save as many items as they want to their wishlist – enabling them to visit whenever and make the final purchase. No rush, no pressure, done at the convenience of the shopper.
A step ahead from the wishlist option is the "drop a hint" option which retailers like Tiffanys and Pandora include. This means that a shopper can "drop a hint" to a friend or loved one about what they want from a Tiffanys or Pandora. So, at any given time retailers that have the "drop a hint" option have completely new users visiting their site! What's more, these retailers will get the chance to get email addresses of both the user and receiver.
4. Create an omnichannel experience for your shopper
An omnichannel channel experience is when a shopper interacts with a brand over several channels that seamlessly connect.
Sephora, creates an omnichannel experience for their shoppers by connecting their shopper's online purchases with their in-store visits. Shoppers have the option to use Sephora's in-store tablets to access their "Beauty Bag" account while shopping. The "Beauty Bag" is an account that enables shoppers to create a wishlist by looking up details of any item available at Sephora and also being able to virtually try them on.
This allows Sephora's shoppers to start their shopping experience on one channel (Beauty Bag) and complete it on another channel (in-store).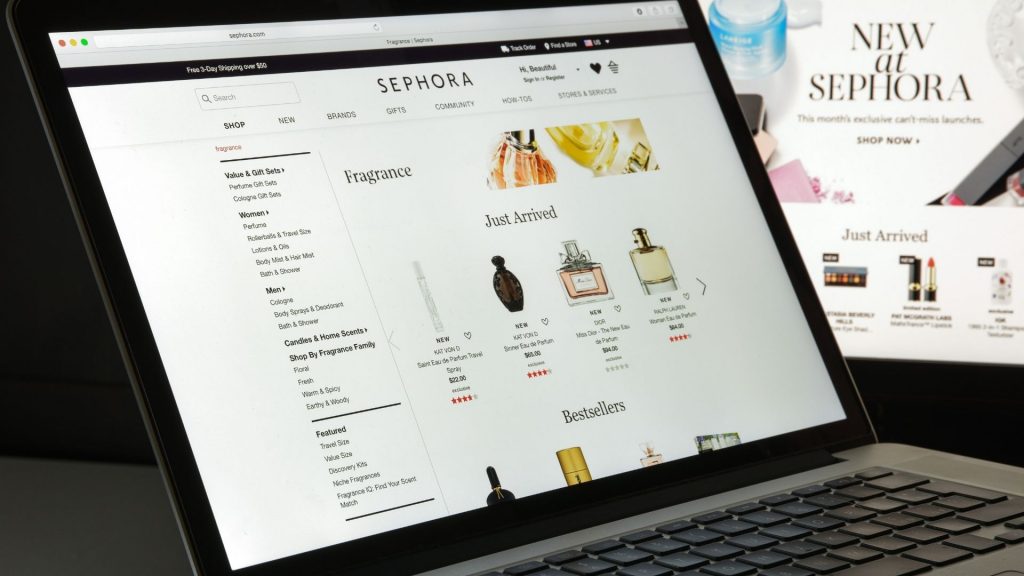 5. Transparency leads to trust
Being upfront, clear and transparent about product details, company policies, shipping, exchange and return policies will not only help a shopper but will also help them trust a company.
Furthermore, when a company clearly states what a shopper can expect from them and lives up to the expectations over several transactions, shopper loyalty will increase.
6. CTAs that are clear and concise
CTAs (call to actions) should be clear, concise and obvious. We are all used to CTAs such as add to cart, buy now and check out – many a times, we look for the exact same wording regardless of the website we are on.
Utilizing this consumer behavior and placing the correct CTA at the correct location will help in converting traffic into sales.
7. Have efficient virtual assistance
Shoppers want the same attention on a digital platform as they would get from a sales person in a brick and mortar store. When they have a question or require more information they look for an email address, phone number or the social media channel used for customer support. The search doesn't stop at finding a particular mode of communication, they want the fastest mode of communication – instant replies to their queries.
The simplest solution would be to implement chatbots (MindShare states that about 63% of people consider communicating via chatbot) or other AI-enabled tools that help with shopper support.
8. Use shopper feedback to become better
Shoppers always have feedback that is worthwhile to collect and analyze. As they say, there is always room for improvement. There are several ways to get feedback from shoppers, the first being automated emails that are sent to shoppers post a purchase or sometimes even when a purchase is abandoned. To motivate shoppers to provide feedback, one can offer a discount code or a free gift on their next purchase.
The process doesn't stop at collecting the feedback. Once it is collected and analyzed, companies must use it to up their game. What might seem like a small glitch/complaint can cause several abandonment of purchases. The mantra is to always become more efficient and user friendly for shoppers.
9. Simple, one click, secure check out process
According to Baymard, 27% of shoppers abandon a purchase because of the checkout process. What can a company do to make this an efficient and seamless process for their shoppers?
First things first, keep it as simple as possible – let a shopper check out without having to register. They should be able to sign in using Facebook or Google – if registering is of utmost importance. Amazon had exclusive rights for a "one click check out" button on their products page, which allowed shoppers to buy a product without the hassle of filling in information. Amazon has since lost the patent for the one-click button check out and anyone can use it now. Also, give the shopper different options on payment methods – people have different preferences on how they want to pay.
Finally, do not keep asking shoppers to fill in repetitive information, no one wants to type out their address every single time!
10. Exit intent pop up
Pop ups are not all bad when they have coupon codes, discounts or anything of interest to the shopper. When a shopper is leaving a webpage and a potential purchase could have been made, an exit pop up with an exciting offer could change the course of action.
Optinmonster has data coming in from their AdBlock Detection triggers. They can display campaigns to shoppers who have turned on their adblockers. Optinmonster says that 77% of people choose to see a popup if there is a promotion. Meaning, if the pop-up isn't spammy, shoppers are happy to see it.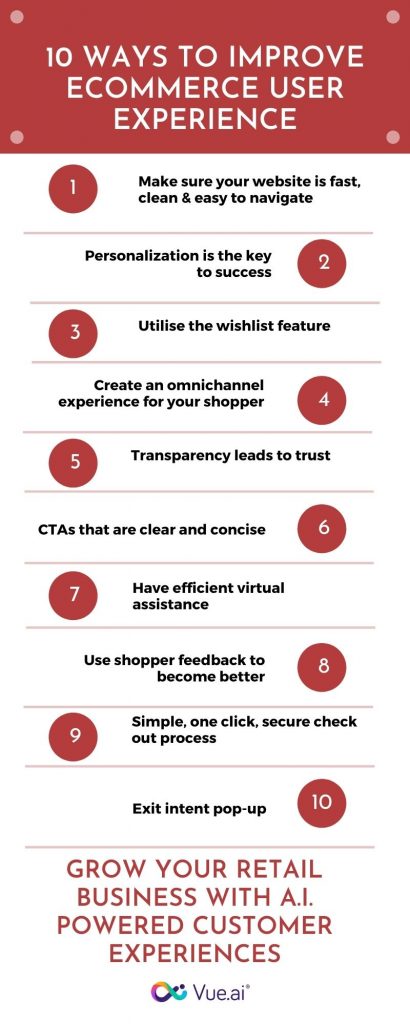 Related Article Virtual dressing room
Read More Ecommerce challenges