eCommerce Marketing: Ideas & Strategies For Growth In 2022

13

min read
Reading Time:
9
minutes
We are in the year 2021 and 'eCommerce' is an industry that needs no introduction. In fact, 2020 showcased the industry's prominence when eCommerce marketing platforms were the last hope for retail businesses. With the raging pandemic, uncertain supply chains were saved due to the cumulative efforts of eCommerce platforms.
Besides its immediate urgency in the past few years, eCommerce is essentially a platform where the world 'shops and repeats'. Owing to a market size of $215 Trillion, the scope of success over such platforms is higher than any other brick and mortar store.
Wondering how?
eCommerce stores bridge the gap between products/services to potential customers. This way, businesses of every shape and size get their shot at building a reliable customer base for their business in no time.
Furthermore, the accurate blend of different analytics and trends obtained over such platforms allow businesses to explore varied geographies, making it a reliable, cost-effective, and structured way to build a brand.
Interestingly, this is not even the tip of the iceberg with eCommerce marketing. The term 'eCommerce marketing' is beyond a few clicks and sales; it is a complete cycle of advertisement, conversions, and sales.
Read on to learn more.
What is eCommerce Marketing?
To explain the entire concept of eCommerce marketing in a nutshell, it is the art of creating brands from scratch. It is the proper strategy for developing awareness and improved conversions over different online means.
To break it down, eCommerce marketing is a juggernaut of:
Driving relevant traffic
Converting the obtained traffic to a successful conversion
Improving the chances of a sale by pushing those conversions down the sales funnel
Okay, let's try again. This time, with an example!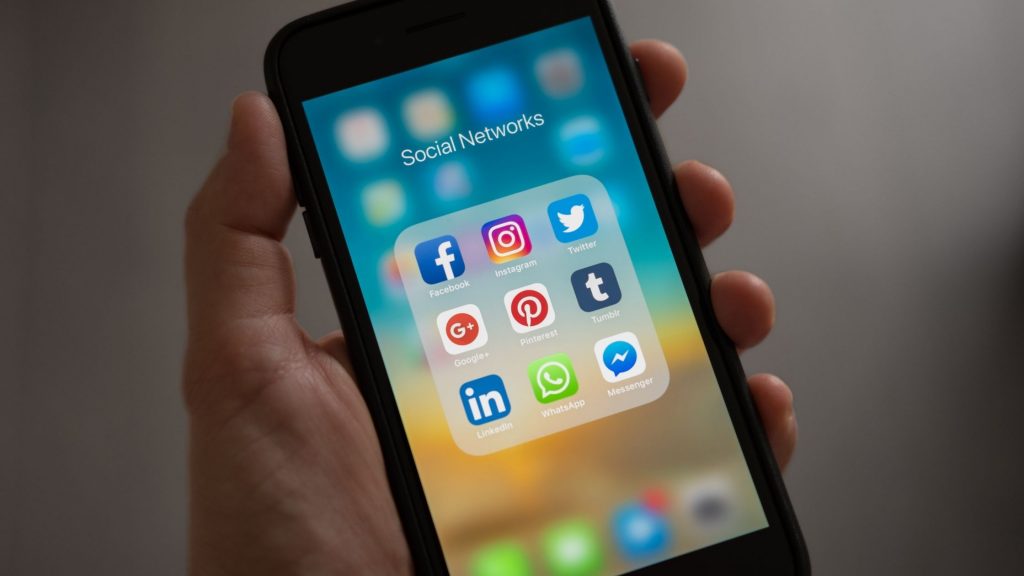 Step 1: You are the owner of an eCommerce store focused on selling beauty products, making the females your target audience. Once you are clear with the target audience, it's time to devise your strategy and promote your brand over platforms that have a strong reach to your desired customers (social media platforms like Facebook, or Instagram among others).
Step 2: Once done with directing sales using these social media sites, it's time to push things to the next level, sales.
Step 3: Once done with the sales, you are on to the third phase that covers up the essence of eCommerce marketing to its roots. Converting your first-time buyers to regular customers completes the circle of eCommerce marketing.
The suggested example covers the entire concept of eCommerce marketing.
Isn't it easier than spending years behind a brick and mortar store that has limited customer attention?
Yes, we understand your curiosity to devise, strategize, and rise in eCommerce platforms. However, only knowing the basics around eCommerce marketing won't get you anywhere, courtesy of the rising competition!
Today, eCommerce platforms demand something more than just a process of setting up campaigns. Marketers need to have access to dynamic marketing tools, paired with ideas that could bring about campaign and revenue changes.
Suggested below is our curated list of the top 10 eCommerce ideas that will improve your ROI in 2021 and beyond. Let's check it out:
Top 10 eCommerce marketing ideas that will improve your ROI in 2021:
Pay Per Click or Paid Ads
PPC (Pay Per Click) or the Paid Ads are one of those means to eCommerce marketing that will continue to dominate the markets in 2021. One of the best means to generate traffic over a given eCommerce store, PPC ads provide marketers with the flexibility of allowing businesses to aim at the desired section of customers.
Listed below are the most prominent platforms to execute your PPC strategy:
Google Shopping ads: Google Shopping ads are one of the most reliable tools to market your brand. This platform works differently from the generic PPC ads and is more relevant in its approach (with images, product descriptions, and information).

Tip: While using Google Shopping Ads, make sure that you know the total budget you would like to spend on your campaigns. Strategize accordingly!
Display Advertising: The banner format of advertising over all the relevant social media platforms is a trend that will be ongoing for 2021. It plays a great deal in introducing a product or a brand to a market. Interestingly, its generic and cost-effective nature also makes it a viable option for reaching out to potential customers with promotional offers.

Tip: Due to their nature (usually carrying an image), display advertising needs to be designed wisely. Focus on developing a banner that focuses on the specific product or service you want to promote over one step of the funnel.
Retargeting Ads: These are some of the latest additions to the marketing ideas that you can implement for 2021. Due to their nature of being based on specific website visitors' likes and interests, they need to be created specifically.

Tip: Consider personalization of your retargeting ads to ensure the highest chances of conversion.
Content Marketing
The term 'content marketing' is vast; it is not only limited to blogs or posts that go over your websites but everything that can be consumed by your target audience. Content marketing continues to evolve as one of the most reliable eCommerce Marketing Strategies for every shape and size of businesses.
However, you need to be sure about a few things before you put a content marketing plan into action; they are:
Your content strategy revolves around either videos, blogs.
You should be devising interactive content as well.
Often referred to as the 'King' in marketing, well-curated content goes a long way in building customer relationships!
Tips:
Different products need different content; strategize accordingly
Your content should be a reflection of your target audience
Aim to create content that educates your consumers around your product/services.
Delivery and Unboxing Experience
The way you deliver your products play a significant role in improving the future retention and increased sales of a given business. The experience imparted to users while receiving a package has a lot to do with establishing an appeal to buyers (there's a reason why Youtube is flooded with unboxing videos, right?).
When you focus on imparting value to your customers via delivery and unboxing experiences, you take a different approach over traditional branding.
Listed below are some of the tips that might come in handy to implement in 2021:
Shipping Box design: Your shipping box design helps set your brand's first impression (the first impression is the last impression, remember?). Today, all the eCommerce sectors' key players are focused on providing value to their customers beyond their products or services. Today, the shipping box designs are merely a box with contents inside; they have evolved to be a subject that adds value and seeks customer engagement beyond the product present inside.

Tip: Think out of the box when designing your box!
Coupon codes inside the box: Adding coupon codes inside the boxes sold is a great way to initiate an upsell in the near future (combined with the efforts of smart marketing). Moreover, it also counts as a token of appreciation, adding to the brand-customer relationship!

Tip: Understand the types of discounts that might tempt the customer to opt for another purchase after the 1st sale is concluded.
Unboxing experience: The unboxing experience has undoubtedly come a long way! Today, the unboxing experience has become quite a phenomenon that helps build trust and adds to sales.
Considering the value that your packaging adds, isn't it the first place to begin your marketing?
Email Marketing Ideas
Email marketing has been one of the oldest, and by far, the most reliable means of marketing that will continue to prosper for 2021 and beyond.
Considering the 4400% ROI that email marketing provides, isn't it logical to implement actions using this tool?
An effective email marketing strategy is a well-designed ques of action that helps businesses in every step of the marketing funnel, ranging from welcoming the customers to retargeting dormant leads.
Further, the right email marketing strategy helps a seamless conversion of lead to sales. However, before you are all set up to strategize your campaign, there are a few things that need to be done right!
Tips:
Your emails should be a direct reflection of the purpose (short, neat, and crisp)
Considering adding images to your emails (relevant product images)
Keep refreshing your email directory over specified intervals
Don't just give up on your dormant leads; try luring them with customized offers and discounts.
On-site Marketing
What if we told you that your website is your best chance at improved conversions and sales?
No, we aren't bluffing. Utilizing your website for the marketing of your products is possible. It's called on-site marketing.
One of the budding eCommerce marketing ideas to try in 2021; the best way to leverage on-site marketing is to utilize the heat signature over your web pages. When you successfully understand the different parts of a website where the potential visitors spend a considerable amount of time, you can utilize that area of your website for moment marketing.
Similar to paid ads in their nature, you can utilize on-site marketing using your website design and the different elements used in building the same.
Suggested below are some of your best chances to leverage on-site marketing to your advantage:
Forms: Use dedicated forms over different processes involved in the overall shopping experience of your users.

Example: Place a well-designed 'feedback/ know your customer' form between the cart and the final checkout procedure.
Email sign-ups: Securing Email sign-ups are a sure shot sale (in most cases). However, you need to place your email sign-ups carefully and tactically. To ensure that your visitors sign up for emails, make sure that you add value to your content and, most importantly, not force them to a sign-up. This way, they might leave your site or fill up the details using a spam email address.

Product pages: The year is 2021, and product pages are going to be the hotspot, more than ever. Remember, your product pages play a significant role in pushing a lead down the process of sales in the funnel. Therefore, make sure that your specific product pages are ready to cater to the details and expectations that visitors might be looking up to.
Tips:
Double-check on duplicate tags and ensure that you don't miss out on any page.
Optimize every image on the product page.
Segregate your product pages as per the brands.
Ensure that you have your design
Selling Through Social Media
Social media has been one of the most reliable platforms for launching, promoting, or selling a brand and its products. With the world around us getting digital, we don't see the trend declining anytime soon!
One of the best eCommerce marketing ideas, social media platforms allow businesses of all shapes and sizes to come up with reliable aspects of their marketing, thanks to the different UI over different platforms.
Let us look at the different social media platforms that are perfect opportunities to help your brand grow –
Instagram: Instagram has taken the aspects of marketing to a new level with its image-based UI. This platform allows businesses with an edge over their marketing with the help of product images. The use of relevant high-definition images and product information allows brands to reach out to potential customers at large.

Facebook: A platform that allows seamless marketing at almost every step of the funnel, Facebook is a name that needs no introduction. Its different ad formats (both audio and video) allow marketers to strategize their ads over a plethora of style formats.

Youtube: Clocking over 2 Billion monthly users, Youtube is a reliable platform for businesses that need to advertise their products using video ads. This platform is one of the best ways to educate potential customers about a brand, using a short video.
Tips:
Ensure that you use the right platform for the right format of advertising.
Make sure that you integrate the "Shop Now" button over Instagram to your website.
Imbibe creativity while curating short videos for YouTube.
Market Your Business Beyond Geographic Boundaries
In a world where eCommerce business exists, are you sure you haven't thought of expanding your business across geographies?
Perhaps, one of the best eCommerce Marketing Strategies is to prepare your business to cover new geographies this 2021. eCommerce platforms provide you with the power of scaling your business without having to spend anything extra.
However, before you are all geared up to explore the different countries to expand your business, there are a few things to keep in mind. Here are a few of them:
Tips:
Make sure that you segregate and understand the demand for your products across geographical locations.
Curate content that matches the targeted audience across different regions.
Make sure that you deliver your products on time.
Highlight Reviews
Reviews are an essential part of the marketing game, as the modern customer relies on them. Further, reviews also play a supporting role in establishing trust and pushing a sale with potential visitors.
Yes, we know how hard it can be to manage and segregate reviews based on different products. Relax, we have you covered!
You can use the Ali Reviews app from the Shopify app store to cover all the different aspects of highlighting reviews in your eCommerce store.
Tips:
Try replying to reviews and feedbacks almost instantly
Place your reviews over the most visible part of your website.
Position your reviews as per product campaigns.
Optimize for Voice Search
With technology advancing towards the future, we don't need to tell you anything about the increased craze for voice search. Today, the likes of Amazon's Alexa and almost all the voice assistants have created a scope of voice search marketing.
Are you prepared for one?
Tips:
Curate your content as per voice search
Make sure that your site's speed is considerate
Add relevant keywords, keep your voice content 'short.'
UGC and Influencer Marketing
UGC (user-generated marketing) and influencer marketing are some of the latest trends in eCommerce marketing. Brands and businesses have started considering the base of influencers to market their products.
However, partnering with influencers isn't the end. Marketers need to devise a strategy and relevant promotions that revolve around the reach of the selected influencer.
Tips:
Check out the reach of your influencer
Understand their response before you invest in them
Invest only if a significant number of followers are genuine
Conclusion
Similar to all the other practices, these eCommerce marketing strategies & ideas also need some testing in the practical world. The reason behind this is that what works for some brands, needn't work for others.
Test the above strategies & ideas on your eCommerce business and improve your ROI in 2021.
---
Read More Related Articles Here:
Read More About Virtual dressing room