Top 5 Challenges In Ecommerce Catalog Management

8

min read
Reading Time:
6
minutes
In today's age of rapid consumption, retailers are continuously challenged by the changing state of retail. To stay relevant, they need to go beyond just providing a platform to facilitate purchases. Retailers need to engage with their customers to develop trust, authenticity, and credibility. One way to do that is by enhancing a customer's experience with a great catalog.
What is eCommerce Catalog Management?
eCommerce Catalog management is a dynamic process where products are organized in a specific way to ensure consistent and high-quality data across sales channels.
An online catalog provides product names, descriptions, hierarchy, price, supplier and other related details. Within those categories, granular details like color, style, pattern, neckline, sleeve, length and fit need to be accurate in order for customers to be directed to the right product.
Why eCommerce catalog management is important for retailers?
Nowadays customers are well attached to the online shopping experience. So, it's important for every retailer to have a good catalog data for better user experience. Bad catalog data means you're losing opportunities for revenue. The more organized a catalog's data is, the more it helps businesses in marketing their products across platforms and expands product discovery, which is an avenue for sales conversion.
An article in the Harvard Business Review stated that the yearly cost of poor quality data in the US alone was $3.1 trillion in 2016.
5 eCommerce catalog management challenges every retailer's face
1. Delayed Product On-Boarding And Go-To-Market Strategy
A growing number of fashion retailers are launching new product lines every month. With this comes the pressure to make them instantly available for their customer base across all channels. The process, however, includes painful digitization, metadata creation and more, which heavily reduces the speed at which they can take them to market. Most retailers take 30-60 days to take a product from offline to online, an expensive price to pay in an Amazon and Alibaba world.
On-boarding new products in such a fast-paced environment can be overwhelming. Brands need to build a much more agile and flexible digitization process to reduce the gap between the unveiling of their collections in runway shows to launching them in the market for customer purchase.
True to form, automated tagging helps classify inventory instantly with automated category predictions. It auto-generates product attributes for thousands of products at a fraction of the time. This process identifies missing attributes, data discrepancies and fixes inconsistency in data. Finally, it assists in publishing enriched product metadata across all sales channels.
2. Manual Tagging For Large Catalog Sizes Impacts Accuracy
Inaccuracy Can Affect Multiple Channels:
Retailers often face the consequences of inaccurate product tags on their website. Companies that don't use an automated retail solution find it extremely challenging to track their inventory on a real-time basis. For retailers to be able to gather data in real-time, they need to get a sense of what's available at their physical store, their eCommerce store or any other retail channel that they're using for sales. When products are categorized incorrectly, that information often seems ambiguous and can impact discovery across multiple channels. Large multi-brand retailers in the US, for example, dispose of thousands of products every year from their warehouses, inventory logs of which could not be reconciled with in-store or online plans. Automated tags help with accuracy, which in turn allows brands to keep track of their product stock and provide hassle-free omnichannel experiences to their customers.
Reduced Brand Stickiness And Loyalty :
Say a shopper is looking for a long sleeve striped peplum blouse – If the search results show a black casual top, they will be disappointed. If a retailer is unable to provide that level of specificity right off the bat, there's a possibility that the customer will leave the website and never return and as a result, lose their loyalty towards the retailer. Automated tagging2 helps retailers bring a sense of granularity and specificity to an expansive catalog, helping them create satisfying experiences for even first-time customers.
Inaccuracy On Scale:
Traditional methods of tagging are tedious and require high manpower and time. Depending on the number of products in any catalog, a typical manual tagging process can range anywhere between 30-40 hours a week tagging just 200-300 products a day. A coral half sleeve maxi dress tagged as a yellow shift dress is a visual inaccuracy. A white formal shirt in the bottom-wear section's search results is a misclassified product. If a white shift dress is tagged as a blue shift dress, that's a title inaccuracy. Now imagine if 50,000 products are tagged incorrectly. There's a chance that these products may never show up in search results because of how they were tagged and that's a huge loss to retailers. Using both computer vision and image recognition technology, automated tagging can help tag thousands of products accurately in minutes.
Human Fatigue From Manual Tagging :
Discrepancies are given in manual tagging. Human fatigue often trumps accuracy. Manual tagging can even affect tagging specialists because of the extensive details, and time-consuming nature of the job. Automated tagging can provide far more specificity at warp speed and that's why companies need to look at it as an indispensable element of effective eCommerce catalog management.
3. Inaccurate Tags Impact Product Discovery
For customers to have a productive shopping experience, it's imperative that they're able to find products that are closest to what they're looking for. The fastest way to lose a customer by showing a terribly inaccurate search result. Customers aren't always specific in their searches, but irrelevant results do lead to higher bounce rates. Shopify shows that when customers searched for a product, they were 1.8 times more likely to add to cart. More importantly, customers that use the personalized search tool can generate as much as 13.8% of a site's overall revenue. Additionally, many retailers have found that around 80% of online catalogs remain undiscovered. If the other 20% (that is shown to customers) is filled with misclassified tags, the search results will be inaccurate and adversely affect the freshness of a catalog.
4. Inability To Create Rich Metadata For Products On A Scale
Many retailers make use of crowdsourced platforms as a resource for manual product tagging. Here, inaccuracies aren't just product-specific (colour, pattern, style, type) – they're also geography and context-specific. If the person tagging products doesn't have proper context, training or education on the products, it is harder for them to get to the level of specificity that their brand needs.
Unfortunately, most retailers work in remotely situated teams. In addition to outsourced personnel, they rely on several disparate sources and manufacturers for catalog product data. A limited view of the products can only churn out high-level attributes. The chances of a shopper discovering and buying a cocktail dress are more when the dress is categorized as a "sleeveless, plunge-neck, black, fit and flare, cocktail dress", in comparison to "black dress" as an isolated category.
Automated tagging provides high-quality and unified product information at a scale and help customers narrow their search preferences faster.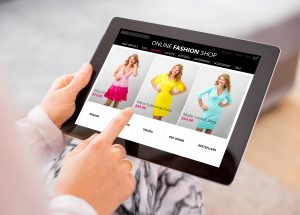 5. Lack Of Real-Time Visibility Into Inventory And Inability To Analyze And React To Demand
The lack of inventory insights often tends to create a void between demand and supply. This leads to misallocation of resources, poor inventory forecasting and an increase in operational costs. Managing inventory is a complex task, but it's also an integral part of the efficient delivery of services. An article by BoF and Mckinsey and company suggested that excess inventory constituted $472 billion of total lost retail revenue in 2015.
For a retailer, accurately tagged products in their inventory help them gauge their product stock better. Understanding their inventory on the basis of categories, visual styles, and their audiences help in making smarter merchandising, forecasting and buying decisions. Even curating products by topical, trending or seasonal themes becomes simpler. In short, it enables retailers to tend to customer demands in real-time.
Conclusion
To improve the e-commerce catalog management process, retailers must focus on data validation and quality assurance. This includes fixing the processes to identify duplicates, correct errors, standardize naming, titles, and categorization to make catalogs consistent.
Automated Product Tagging can help brands, multi-brand retailers and e-commerce enterprise companies rely on the use of Artificial Intelligence (AI) to minimize human effort and reduce error rates. Process automation and lesser turnaround time per catalog can augment speed-to-market, thus helping businesses react to market trends in real-time.
VueTag is an AI-powered e-commerce catalog management tool to tag your products and enrich your catalog. VueTag identifies and extracts product attributes from images automatically resulting in quick product listing across social platforms and faster time-to-market. With highly accurate data and organized inventory, not only can you market your products better across platforms, but also improve your product discovery and sales conversion. With VueTag, use trending and in-vogue tags to help customers discover your products.
Click here to sign up for a free trial!