Digital Shopping Cart Abandonment: Here's How Retailers Can Overcome It

9

min read
Reading Time:
6
minutes
Digital shopping cart abandonment – As consumers are getting used to shopping from the convenience of their homes, eCommerce sales is reaching new heights. This also means that shoppers have quick and easy access to multiple online stores that are direct competitors. It is almost certain that they might want to browse before they shop, leading to digital shopping cart abandonment across multiple sites.
According to Baymard Institute, 69.57% of online shopping carts are abandoned. For every 100 potential customers, 70 leave without purchasing.
What is digital shopping cart abandonment?
Digital shopping cart abandonment is when a potential customer starts a check out process after adding at least one item in the shopping cart for an online order but drops out of the process before completing the purchase. Any item that is added to the shopping cart but never made it through the buying process is considered to be "abandoned" by the shopper.
How does shopping cart abandonment hurt retailers? On average, eCommerce stores lose $18 billion in sales revenue each year because of cart abandonment
What are the reasons for online shopping cart abandonment?
U.S. retailers spend approximately $23.50 billion on digital ads per year to drive traffic to their eCommerce websites, but the average conversion rate hovers around 2.68%.
Clearly, despite investments to attract relevant traffic, the majority of visitors still leave empty handed. Here are some reasons why:
1. Complexity
Shoppers want to get to the destination as quickly and easily as possible. A complicated checkout process with many steps and multiple form fills can slow the shoppers down. Creating a new account to finish the purchase makes the process complex.
22% of cart abandoners do not complete their purchase when they are required to create a new user account, and 28% of all shoppers say that it is a reason why they've abandoned carts.
2. Comparison shopping
Thanks to the internet, customers have access to infinite options when shopping online and can easily compare product price, quality, return policy, delivery time, incentives, deals and more. While they browse through multiple websites, it is common for shoppers to add items across multiple carts only to abandon them.
2. Lack of trust
The kind of product images, product information and customer testimonials that are provided by the retailer, majorly influence how much shoppers trust them. Providing elaborate contact information can also help, as it gives a sense of being in touch with a real person.
Another method is through various forms of social proof to assure customers that you are a trustworthy store. A generous return policy can also help reassure the customer.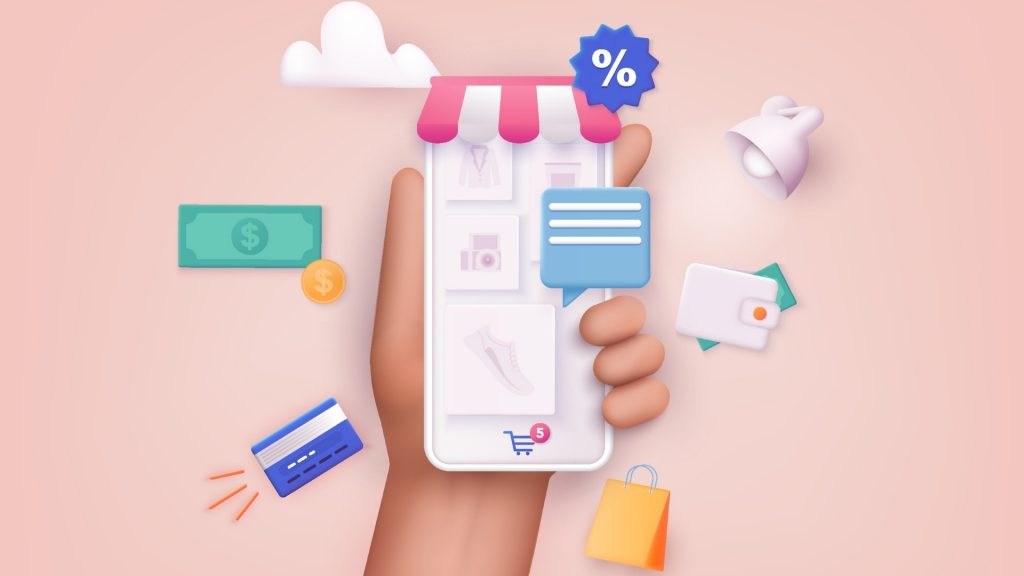 Here's how retailers can nudge shoppers to complete a purchase
1. Get a competitive edge with AI
Browsing through multiple options before making a purchase is a lot easier and quicker to do online than from store to store and results in a lot of abandoned carts. How can retailers compete with short attention spans and the plethora of brands that offer similar products? — An end to end personalized shopping experience!
When there are multiple sites offering similar products, retailers can gain the competitive edge by how and what they show their shoppers. Every shopper and their journey is unique and being able to capture that to tailor a personalized store just for them is key. This can be challenging with scale — this is where AI can help!
Instead of just personalizing the products that are displayed to the shopper based on their preferences, with AI, retailers can go one step ahead by making whole outfit recommendations for different occasions based on their preferences and display the products across the site on models that look most similar to the shopper.
Retailers can also provide interactive elements on the site like virtual dressing room where shoppers can mix and match clothing, visualise better and make an informed shopping decision.
Not only does this approach keep shoppers on the site longer, but retailers also have an opportunity to strengthen trust by the kind of information they provide and the personal touch which can take the shopper that extra mile to hit the 'complete purchase' button.
2. Make saving carts effortless for shoppers
We've already established that shoppers like to browse, compare and purchase. When shopping in physical stores, once the shopper moves to the next store, the chances of them coming back, finding or recollecting the products they wanted to purchase is a tedious process. Hence with brick and mortar, you either buy something or you don't. Online shopping isn't as straightforward.
Consumers want to take advantage of being able to access multiple online stores from the comfort of their homes and returning to an ongoing order when they please, sometimes repeatedly. There are so many potential distractions online that it is almost certain to expect a distraction during the checkout process.
Hence saving carts should be a one click job. When shoppers come back to the retailer's site, they have to be ready with the cart that the shopper created before leaving the site. This makes it effortless for users to go back to carts in progress and finish the purchase, increasing the conversion rate for the retailer.
3. Include thumbnail images and indicators to reduce digital shopping cart abandonment
Sometimes users can be on a serious shopping spree and might forget what they've added to the cart, sometimes on multiple sites. If so, including thumbnail images of the products across the purchase phase can be reassuring to the customer of what they're purchasing.
In a physical store, you can see the products from start to end but that might not necessarily be the case with eCommerce. Thumbnails can help users remember what they're looking to buy and eliminate the possibility of distraction. Customers may experience hesitation if they can't immediately remember what they wanted to buy.
Another way to keep users hooked to making a purchase is to add a progress indicator on the check out page. It helps them understand where they are in the checkout process, and how much further they have to go. Shoppers might be even more motivated to complete their purchase if they can see how close they are to finishing the check out process.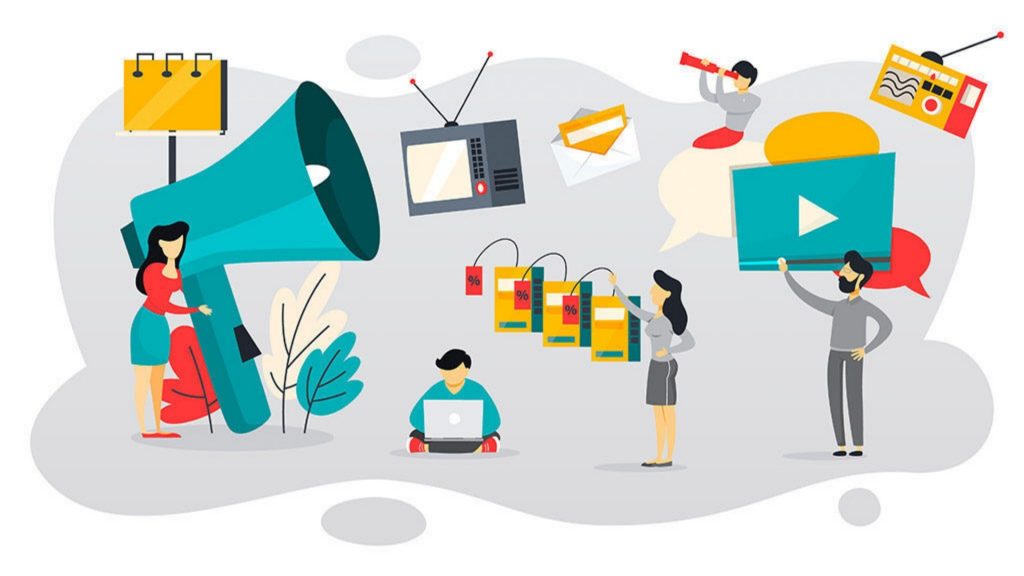 What can retailers do after the shopping carts have been abandoned?
While there are tips and tricks to reduce cart abandonment, it may not be realistic to assume that it can be avoided completely. Here are some ways in which retailers can bring shoppers back to the abandoned carts to finish the purchase:.
1. Retarget lost shoppers across different touchpoints
The advantage of online shopping is that most customers use several channels at once. Advertising slots on social media, email, and other websites are prime real estate for reducing cart abandonment. Research shows that retargeting can reduce cart abandonment by 6.5%, and increase online sales by almost 20%.
With Ad retargeting, retailers can market to those users that have abandoned carts on platforms such as Facebook and Google. The advantage of retargeting is that it works even if the user did not enter their email address. Retailers can place an ad pixel on the checkout page and make it happen. The goal is to spur your customers to make the purchase by reminding them of the items they left behind.
2. Exit-feedback pop-up
Add a feedback pop up that is triggered when customers abandon their shopping cart. These pop-ups can give retailers a sense of why users are abandoning their carts to then take relevant actions. Sometimes all they need is more information on the pricing, a discount coupon or just more time.
As the user is about to close the window or navigate to a different site, this small popup with the items they are leaving behind in their shopping cart and a feedback form can help retailers understand their shoppers needs better.
3. Conduct A/B testing with shopping cart abandonment
Making use of consumer data is key for retailers to understand why carts are being abandoned. Based on this data, retailers can run A/B tests regularly to see what works and what doesn't. In terms of designs, layouts, forms of content and check out journeys and more. They can also A/B test different solutions on different segments of shoppers. Some can be converted with discounts, while others with constant reminders.
4. Show the shoppers what they abandoned and more
Visuals speak louder than words. Using attractive images in the cart recovery emails of the products abandoned by the shopper can go a long way. Not just those items but also recommending similar products that may interest the shoppers.
Another way to bring them back to the site is to make outfit recommendations. This way, shoppers can see how the products they picked out can be styled differently for different occasions. This persuades the shopper to complete their purchase and increases average order value by enabling them to make bigger purchases.
5. Personalized discounts and loyalty programs
Personalizing the discounts and benefits provided to shoppers on the website can go a long way. This can be done across channels while retargeting which can help persuade shoppers. These incentives don't just have to be price discounts. They can also be incentives like free shipping, referral discounts and more.
While every shopper is unique, retailers can identify segments that have similar shopping and abandonment behaviours. To succeed in today's experience-driven world, online retailers must continue to prioritize personalized purchase experiences. Personalization engine is what will help them convert shoppers into paying customers. Finding the right combination of strategies for your brand is key.
---
Read more about – Virtual dressing room
Learn more about personalization platform