A Retailers' Guide: Protect Your Business With AI Transformation

4

min read
Reading Time:
3
minutes
Digital is the bridge to post-pandemic survival for retail businesses worldwide. While governments across countries battle the pandemic and give paramount importance to the health and safety of citizens, retailers across the globe have been advised to hasten the digital transformation of their businesses. Fueled by the demand for essentials during the pandemic, grocery is paving the way forward for digital retail.
The first-time digital grocery buyers, the number of store pick-ups and home deliveries have quadrupled between March and May 2020. While this mainstream shift to digital is the need of the hour for grocery retailers, it has become evident that digital advancement is necessary across all of retail— from finance to fashion.
86% of retailers are already experimenting with AI to transform their businesses and forge new growth paths. There is increasing attention on the many ways AI transformation will impact the industry and shopper experience.
Fashion contributes to 5% of global GDP and relies heavily on consumer experience to survive on a day-to-day basis. Performance of digitally-driven, data-rich fashion brands over the past few months indicate that they are already ahead of the curve and are even expecting a full-year sales growth of upto 20% in spite of the pandemic.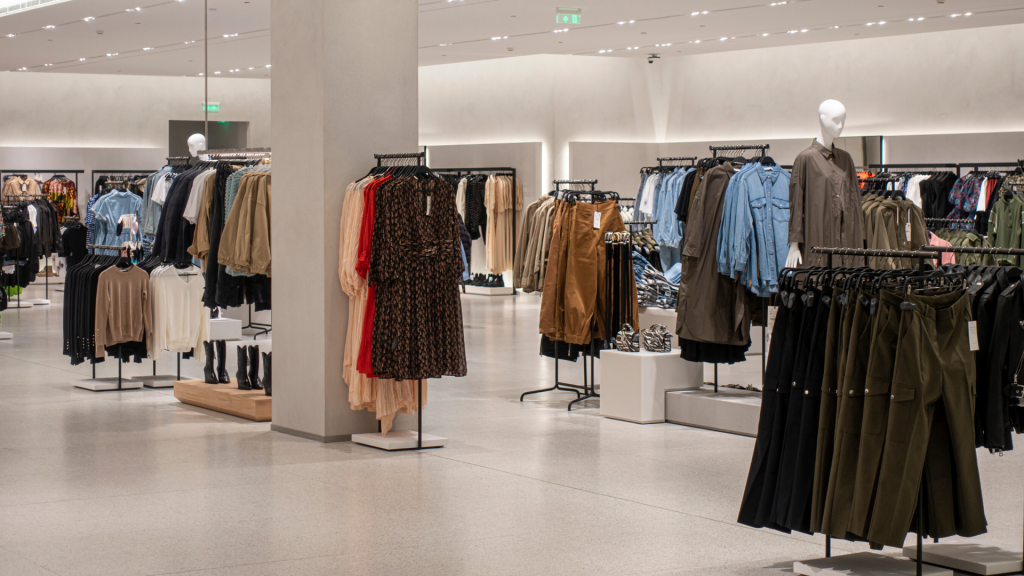 Quick, Easy Steps to Instant AI Transformation for Fashion Retail
To capture or regain market share in a post-covid world, fashion retailers must invest in AI & automation tools. Digital business models will meet customer and supply-chain demands, and equip retail teams working remotely, besides boosting conversion rates.
Here are 3 ways fashion retailers can benefit from AI transformation:
1. Clean Data
Shoppers are not going to visit physical stores anytime soon. Even if they do, the footfalls will be a mere fraction of what they once were. With cleaner, labelled and structured data, fashion brands can improve the shopper's product discovery experience online.
This is possible with AI-powered image recognition solutions that automatically enrich catalogs with generated tags, with attributes like color, pattern, neckline, style and more. VueTag — Vue.ai's AI-powered image recognition extracts accurate, detailed product attributes from the images with no manual intervention, 10X faster product digitization and significant cost savings at scale. In addition, VueTag can also use any supplied text information to extract attributes and / or check for quality consistency across the varied sources of data. [Click here to know more]
2. 1:1 Personalization
Legacy recommendation systems that earned customer loyalty a decade or two back don't cut it anymore. With over 5M brands in the world, and with ~80% of retailers looking at options to personalize their site, there is an urgency amongst online retailers to fortify their sites to deliver the best possible retail experience for their shoppers. 1:1 personalization that uses data to extract product and customer intelligence will help online marketplaces scale up faster.
Vue.ai's algorithms use every shopper's behavioral, transactional, demographic data to understand their affinities to visual attributes of the products they interact with (like color, pattern, shape, etc.) and also non-visual attributes like brand, category, price band. The profiles that are built on the back of this data informs personalized product recommendations, personalized sorting, and also retail personalization in emails. [Click here to know more]
3. Automated On-Model Imagery
Traditional photoshoots using models and photographers, taking up to several weeks, will be a thing of the past. AI-powered generation of on-model imagery with only models as inputs will become the norm. VueModel — Vue.ai's product for AI-powered on-model fashion imagery — cuts down on the need for these cumbersome photoshoots, and reduces costs up to 75% and is 5X faster than traditional photography!
[Click here to know more]
The other benefits? Reduced returns, increased engagement and conversion, simply because the customer can visualise the product on a model of their size/ethnicity! Consumers can make truly informed decisions, making them more likely to return to the site.
4. Digitized Work Processes
To survive and thrive, retail teams must embrace digital retail to create amazing, meaningful and personal interactions with customers. AI offers easy ways to improve cognitive functions of systems across product digitization, merchandizing and decision making across workflows. This means that retail teams can leave mundane tasks to AI and automation, and focus on building world-class brands, save time and money, increase brand loyalty and strengthen relationships with customers.
Vue.ai's products, when incorporated into retailers' networks, enable a '360-Vue' across all different departments and functions. [Click here to know more]