Decision Fatigue: Part 1 – The Struggle is Real

4

min read
Reading Time:
4
minutes
When Retail Therapy Becomes A Retail Disaster
As a working 27 year old, an hour is about the most I can squeeze in for any sort of online shopping escapade. I also prefer having everything I need in one place. I need the right fit for my somewhat slender body type. I need my blacks but also need my bright pinks and reds. Importantly, I need a brand that speaks my language and has a price tag that I can consistently afford.
All this in an hour.
Online shopping is called retail therapy for a reason. It's supposed to be our little getaway for relaxation and exciting discoveries. Much to our disappointment, this getaway often turns into a retail nightmare. Navigating through disorganized websites, scrolling through complicated product descriptions, filtering out non-relevant categories only to discover that none of them have a catalog that is a good fit, weeding through ads and banners and of course, having to blindly trust the quality and feel of the brands displayed on the screen – all can be far too unsettling and time consuming. Moreover, if you are an avid on-the-go mobile shopper – you most definitely can relate to this!
How do you guard your shoppers against decision fatigue?
We've all been here. Decision fatigue is real.
How can we simplify our shopping experience, locate outfits quickly without second guessing the choices we make? Not just outfits – how can we find that perfect brunch serveware or that living room furniture set for your new home without having to spend countless hours browsing on our tiny mobile screens?
This is our take on the problem.
First, Find That Hook
Most of us often have a vague fuzzy notion of what we want when we get onto a retailer's website. Lately for me, this has been a cold shoulder black top. Our real intent can be dissected further when we look out for things that we can associate with in some way – whether by style, color, price, pattern, cut or even just simply because we have seen someone else wear it.
This Is The Hook.
Starting a shopping quest with a product we can instantly connect with puts us at ease, rescues us from irrelevant clutter and makes us hopeful about what we think the rest of the website can offer.
Tell Your Shoppers That You Get Their Vibe
We want to ensure that the "hook" is established as early on in the online retail journey as possible. Vue.ai's recommendations are positioned to help shoppers direct their attention towards products that are personalized for them. With every click on a product, we derive a shopper's preferred style, color, pattern, silhouette, cut, price and brand preferences and make inferences about their intent. Using a combination of click stream data and browsing and purchase history, our personalization engines dynamically evolve. Shown below, Vue.ai's "Top Picks for You" suggests products based on individual browsing history.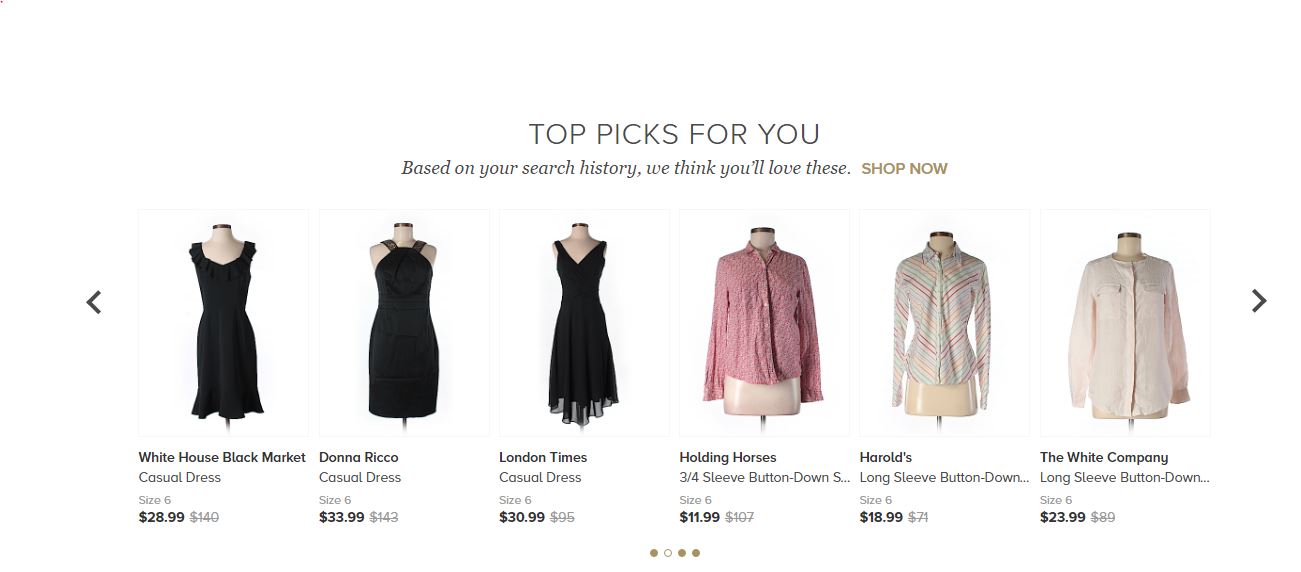 Site navigation on a desktop or mobile becomes easier as products of interest are located faster. It is essential for time bound users like myself, to be able to weave through websites in a methodical manner and quickly identify items that vibe well with my lifestyle.
Sometimes, You Also Need To Be The Stylist
Alright, so we know what your hook is, and what we can do about it, but we don't want to stop there. Since we already have an idea of what a shopper likes, Vue.ai's Complete the Look recommendations generate ensembles that visually complement each product. The use cases include non-fashion categories like furniture and home decor as well.
Check out the ensemble created for the Bristol Headboard Bed on the cart page below. Vue.ai works with you to help you discover relevant complementary products like the lamps and mattress accessories suggested below for the bed.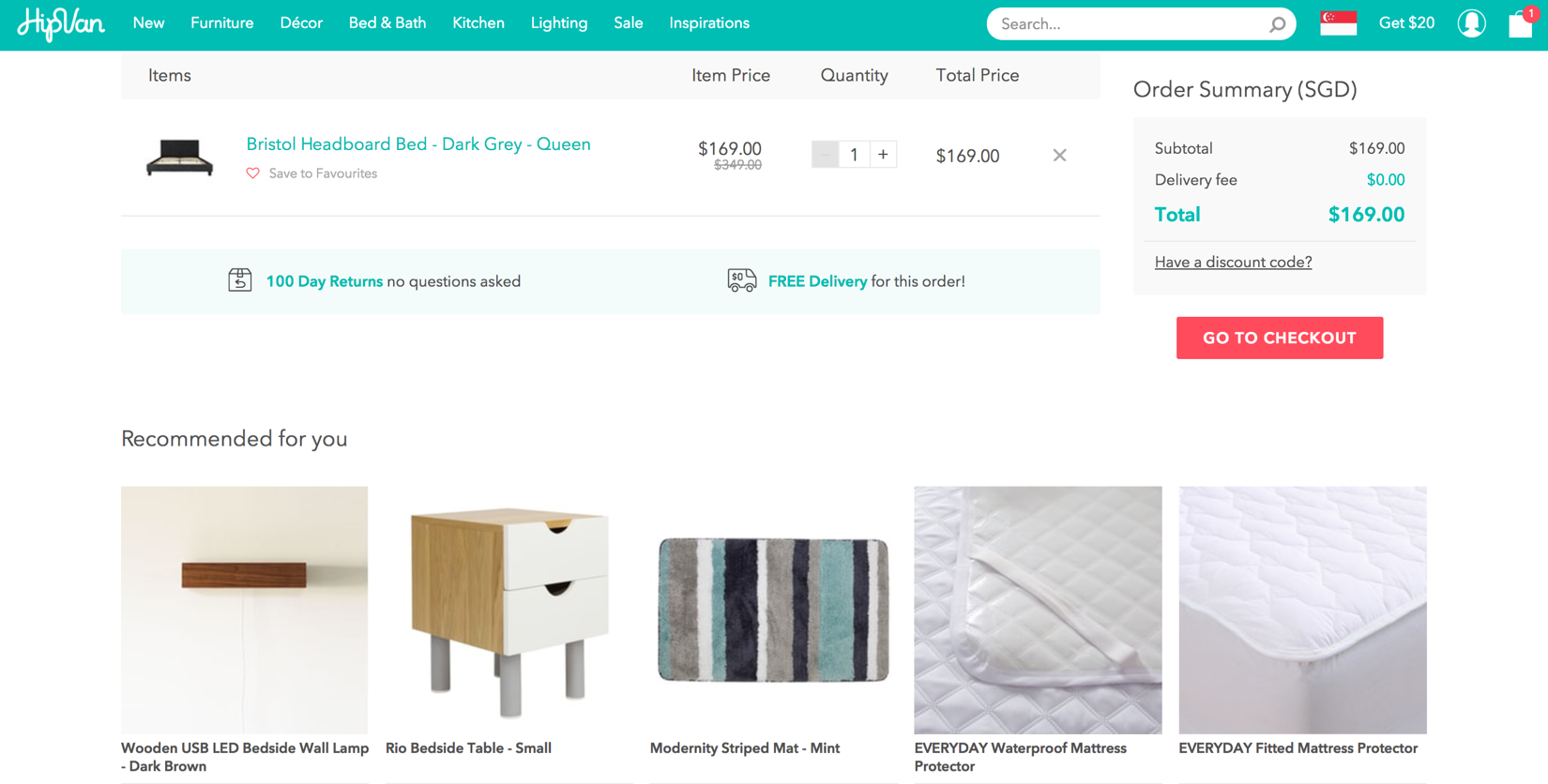 As we gather implicit and explicit contextual data, look-books of ensembles are created by our in-house stylists. These are fed into our personalization engine, resulting in a catalog of carefully crafted ensembles for any fashion or non-fashion product on a site. These recommendations act as online store guides, facilitating a seamless browsing experience.
This sounds a bit like a personal stylist, doesn't it?
Another example below of a dinner table set created for the Polka Dot Platter.
Regardless of what the occasion might be, Vue.ai's personalized recommendations help you sort through categories effortlessly by showing you what you need in one place.
Stay Tuned For Part 2!
We are just getting started. While Vue.ai takes a shot at diffusing the decision fatigue problem, our in house design team has some interesting thoughts on how best user interface can optimize the online shopping experience – both on a desktop and on a mobile.
Look out for it next week!
Read more about Outfit Recommendation Solution