How is Customer Experience Impacting retailers?

9

min read
Reading Time:
7
minutes
Make no bones about it – Mango was in the doldrums in 2016. Roping in Kendall Jenner as a brand ambassador at that point was less a marketing tactic and more a desperate attempt to stay afloat, as the significantly better financial reports from 2017 show.
Fashion brands around the world are beginning to wake up to the fast fashion monster they have created, and are finding ways to stay on top of the demand. And the change comes by fixing the processes. A fashion influencer can be a great facelift, but to provide what consumers want in a sustainable manner, brands need to focus on doing business better.
Mango woke up to change quickly and used a combination of omnichannel selling and leveraging fast fashion to build a sustainable business and survive the storm.
Thankfully, for retailers today, the opportunity is there. The Consumer & Retail industry (C&R) is growing at a pace today as never before! According to a recent KPMG report, the sector contributed 13% to global deal volume and 10% to global deal value in 2017.
But, with trends and consumers' needs changing every day, retailers need to step up their game if they want to make a difference in sales and profitability.
What Does Your Shopper Want?
Today's consumers primarily want convenience, above all else. With millennials making up a huge section of the fashion target market, and Gen Z all set to join in with their social media obsession, working around their general lack of patience can help you win it all. Shoppers today want:
Faster everything
They want popular brands to reach them fast no matter where they are. This means ease of access through more channels and delivery when and how they want it. They also want you to be available to them instantly to answer questions about products and need clearly mentioned policies at points of purchase. Smooth, immediate grievance redressal is no longer good-to-have but rather a must-have.
Intuitive interactions
Retailers get all of 0.56 seconds to make or break a shopper's buying decision. Yep, that's how short an attention span people have on the internet today, and buying decisions are made under a second! Because consumers today want to make fast decisions, your interactions with them through all means – including smartphones – need to be informative, customized, and knowledgeable while being quick and easy.
Customer experience
No consumer wants to scroll through a million options and end up buying nothing. They seek the right kind of interface with sufficient filters to make purchases easier. Designing a good User Experience (UX) comes into play here.
Enhanced buying
It's not just about shopping for the consumer anymore – it's the whole package. Consumers today want to make seamless purchases across all platforms. This includes a unique in-store experience – so they don't get bored – as well as excellent customer service – so they can get the help they need instantly. Birchbox has some of the most addictive unboxing videos ever- what's not to love about watching some amazing beauty products being opened and tested? With technology increasingly making its way into everything, consumers also want access to thrilling experiences like unboxing videos, which allow them to get a feel of buying the product without having to visit a store physically.
Organic will to purchase
Consumers want relevant ads and promotional emails in their inbox. They don't want you to continually hound them with more emails and ads than necessary pushing them to make a purchase. Ever stepped into a store and had the sales assistant follow you around until they're sure you'll buy? No one wants that kind of pressure! They call it retail therapy for a reason. Knowing what is optimal marketing is important.
Value for money
Buyers today know that anything they buy is likely to be out of fashion soon and hence is not worthy of the investment. They would much rather invest in something that's economical yet trendy so they can move on once it's no longer fashionable. Millennial shoppers, specifically, are also highly unlikely to be loyal to one brand because they crave choice, low price, and convenience – whether this means shopping online, at a store, or both.
Sustainable fashion
Although the market for sustainable products is probably not too big right now, it is growing by the day with consumers wanting fashion that they can use for longer. Take a cue from Mango and start making changes before it is too late.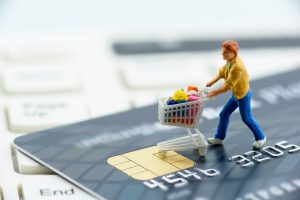 Here Are Some Things Retailers Can Do To Keep Up With Changing Consumer Expectations:
1. Improve order fulfilment
Consumers today expect a seamless experience at every stage of shopping. Naturally, this extends to beyond just receiving the product on time.
Shoppers hate the idea of having to jump through hoops to return products that didn't fit them well or didn't look right after they bought them. As a retailer, you should allow for replacements and refunds at your store for products bought online just as you would offer click-and-collect for purchases.

You could even collaborate with companies that provide last-mile distribution services to make deliveries, refunds, and replacements significantly faster. Offering free returns can also go a long way in ensuring your customers who have to return products don't abandon you.
Luxury fashion platform Farfetch has taken order fulfilment a step further by partnering with Gucci to provide a 90-minute delivery service called F90 in 10 cities across the globe which include London, Paris, Milan, Dubai, Los Angeles, and New York. Farfetch also ensures that the fee is entirely refunded if there are any delivery delays.
Surely, someone making a few thousand dollars' worth of purchase expects to be treated right, and Farfetch has found a way to make that happen.
2. Increase sustainable product availability
In a time where fashion today may no longer be trendy the next day, there is an increasing need for sustainable fashion to cater to a small but growing market of shoppers who want to reduce waste and carbon footprints for a better future. Today, small and big brands alike are working towards making this a reality.
Multinational retailer Marks & Spencer is working on enabling sustainable purchase decisions for its customers via its Plan A initiative.
Even luxury brand Gucci has reportedly committed to operating sustainably. Its approach includes going fur-free alongside lowering waste and sustainable raw material sourcing.
3. Ensure unparalleled customer service
Consumers today don't want to sit around waiting for responses to any questions they have. So, making sure that your customer service is absolutely top-notch has become crucial. Fashion consumers often require more information that is available to them on your website or app before making a purchase. It's hard to judge some products with just a picture!
So, enabling a multichannel contact service can allow shoppers to resolve any issues quickly. You could have customer service start with a live chat – which could be automated for predictable questions – and then move to a phone call or email depending on the assistance they need. You can also have a customer service desk that looks exclusively into all orders being processed at a given moment. Providing and automating functions like tracking and delivery emails will also save you time and keep your customers happy.

ASOS is beginning to try out a feature that prevents the need for too many consumer interactions. Some of their products come with the option of viewing them on models of different body types, so the consumer can closely map what it might look like on them. Innovative ideas like these take your consumer experience one step better.
4. Provide excellent user experience
Your website is the main point for your consumers to interact with you. Even if you do have a brick and mortar store, they are likely to still be shopping online on your website. And if you want them to keep shopping from you, you need to provide the flawless user experience. Some stores, like that of Missguided, are experience centers that lead to online conversion. Such stores need to be all about trying on clothes and makeup and making exploration fun. Others, like Zara, are primary points of purchase. They need to be efficient. Thinking through the purpose of each of your points of contact is a good way to build great user experience.
Brands like Tommy Hilfiger and Farfetch have in the recent past increased customer engagement through mobiles in the store via digital wardrobes, options to pay by an app, and links to social media accounts.
Also, shoppers, today want deals that tailor product recommendations based on what they actually buy. For this, you need to understand every consumer a little better by factoring in his/her identity, location, and sentiment. You must also adopt algorithms to gather useful data about purchase history and AI-powered tools like image recognition for better product recommendations, which influence purchase decisions.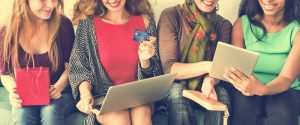 5. Make shopping interactive
Consumers no longer have the patience to sift through tons of brands online to find something they liked in a video or a movie they watched. Retailers need to up their game and start focusing on making shopping an interactive experience. Introducing shoppable videos, which allow consumers to buy products as and when they see them, is a brilliant way to close the gap between inspiration and actually buying.
Burberry, which has always been at the cutting edge of digital and social media, has been tinkering with this for a long time now. Not only are its campaign videos shoppable, but consumers can now also buy the latest fashion from its seasonal shows because even that is shoppable.
6. Be a part of experiential malls
Shopping is no longer just about the buying products but about shopping experiences. With most of today's shoppers moving their retail activity online, malls need to be more experiential if they intend to stay in business.
Niche concepts like pop-up stores that sell distinct products for a short while and retail centers that are also about entertainment are in now. Retailtainment, as some call it, merges retail and entertainment into one for an enhanced shopping experience. This could simply mean giving consumers the chance to enjoy something new that they haven't seen before.
The Mall of America is a perfect example of successful retailtainment as it has managed to move from being a traditional mall to an experiential mall over the years. Besides just its stores, it also has cinemas, rides, an aquarium, hotels, and more for today's consumer. As a part of its 25th year in business, it even employed a poet to write poems on his typewriter for shoppers in the mall.
So, how can you adapt your retail business with the evolving customer needs?
With growing business and increasing expectations of shoppers, automating retail processes end-to-end is the way forward for fashion brands. AI-enabled retail automation can provide your fashion brand operational efficiency, a better understanding of shoppers' behavior, and saving considerable cost while growing your business.