Your One-Stop Guide To Reducing Cart Abandonment In Grocery eCommerce

7

min read
Reading Time:
5
minutes
When it comes to eCommerce, no brand is exempt from the phenomenon of shopping cart abandonment. Customers who initially seem eager to purchase may hastily exit the site with items still in their cart. This could be due to an exhausting checkout experience, change in prices or uncertainty in the minds of the customer tearing them away from the site. The grocery eCommerce industry is no stranger to this.
Why does this happen and how can grocery eCommerce retailers combat this phenomenon?
Rise of the Grocery eCommerce Industry
During the course of 2020, eCommerce retailers were hit in different ways. While some businesses began to plummet, some inevitably rose through the crisis and even grew monumentally. One of them being the online grocery industry.
Before the pandemic, Instacart — an independent grocery delivery service, had initially estimated that only 20% of American households would be shopping for groceries online in the next 5 years. But during April, their order volume went up by 150%. Even the increase in new downloads of their app increased by 7X. To meet the demand, Instacart had to hire 300,000 new employees during the height of the COVID crisis.
Brands like Costco, Walmart, Amazon-fresh and Indian companies including Dunzo, Grofers and Big Basket, recorded exponential levels of sales last year and underwent a large scale digital transformation.
While experts had initially estimated that the proliferation of eCommerce grocery would only come up to 15% by 2025 at most; the past year has shattered the record with proliferation levels already up to 10% even at the beginning of 2020. It's safe to say that the things are looking up for the online grocery market. Especially in countries like India, where online grocery brands managed to penetrate semi-urban and rural areas as well.
Grocery Cart Abandonment: The Problem?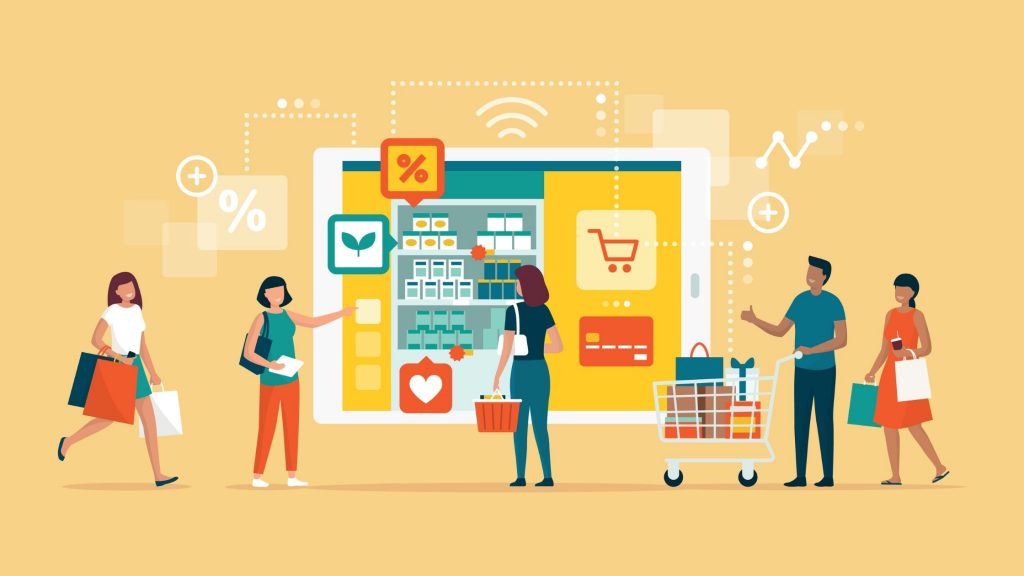 Despite online grocery shopping growing drastically in 2020 – it still isn't immune to the problem of shopping cart abandonment.
In fact 83.97% of customers who purchase groceries online, abandon their carts midway.
People visit the website, browse through multiple product listings, add items to their shopping cart and still end up exiting the website. This could be due to various reasons ranging from technical issues in the website to external factors.
Grocery Cart Abandonment: Why This Happens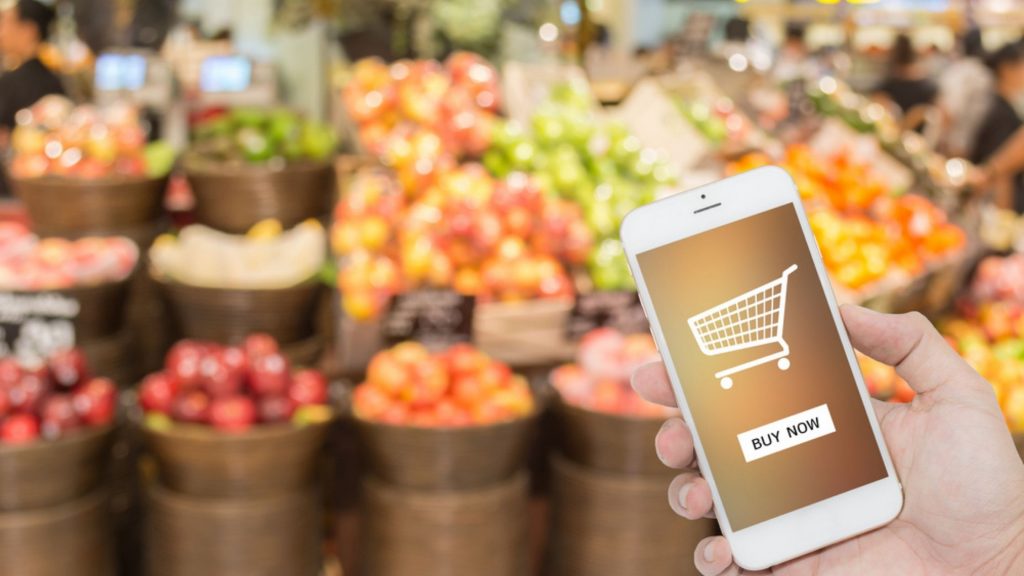 When it comes to buying groceries online, customers may choose to abandon their carts because of
1. Lack of trust
Purchasing groceries online, still gives customers a brief pause before checking out. The process used to be arbitrary and offline. But with the shift online, customers who have not experimented with it before may still be wary. For instance, customers who have specific dietary restrictions – like those involving gluten or lactose free products, may not find comfort in resorting to online purchases.
2. Lack of options
When purchasing essential items online, customers may be frustrated if they are unable to find products needed immediately. This ends up frustrating the customer who exits the site and tries his luck elsewhere.
3. Complicated checkout process
A complicated checkout process with multiple pop-up windows and a tricky customer interface, may intimidate the buyer. This could lead to them hastily abandoning the site. There is also a fear of products looking different during checkout as compared to what was displayed when adding-to-cart. Customers are unwilling to take this risk when it comes to purchasing essentials.
Why Should eCommerce Retailers Recover Abandoned Carts?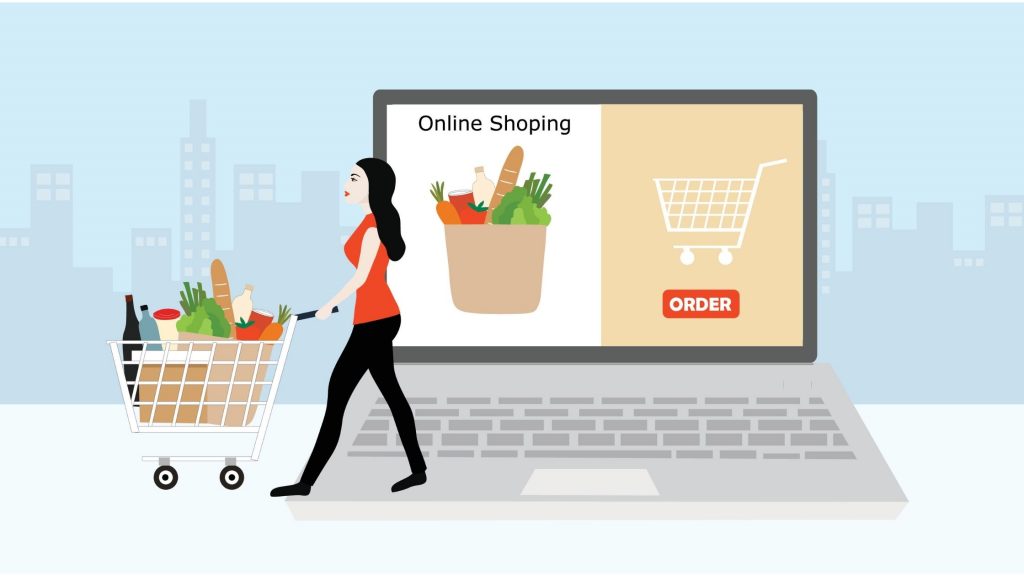 Despite the best efforts taken by companies, cart abandonment rates can never come down to zero. However, they can definitely be reduced. A study suggests that nearly 75.52% of carts are abandoned every year.

It should be noted that, the cost of recovering an abandoned cart is generally much lesser than the cost of acquiring a new customer. This is mainly because the customer is already in the loop. The retailer knows exactly what the customer is looking for and can offer personalized deals. This is why retailers need to have a concrete recovery strategy in place.
4 Ways Grocery Retailers Can Recover Abandoned Carts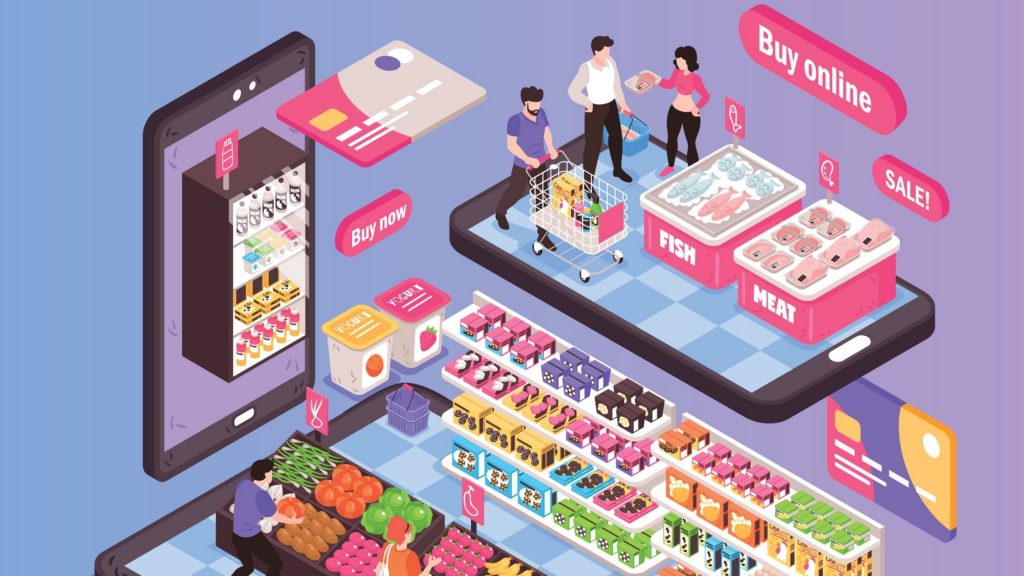 1. Eliminating uncertainty
One of the major reasons for cart abandonment, stems from customers having doubts about the product. Especially when purchasing groceries and non durable goods, shoppers rarely roll the dice or take a chance. Retailers can reduce uncertainty by attaching detailed product descriptions and accurate tags to help find the right product. An AI powered solution offered by Vue.ai, can help generate data and build rich customer profiles. This way, the retailer can use the data to help each customer find the best product, based on their individual attributes, such as Keto specific and vegan  options, as well as take into consideration past purchases.
2. Offering recommendations at checkout
An effective element to reduce care abandonment rates, is including recommendations at the checkout page. When shoppers see products complimentary to their purchases or wishlisted items, it gives them a push to complete the purchase and go ahead with their checkout. If a customer who has added gluten free bread to their cart, sees more gluten free options to complete the basket, he is more likely to go ahead with the purchase.
3. Automated cart curation
Grocery shopping is habitual. Most purchases made are recurring in nature – such as pantry staples and fresh produce. Grocery retailers can make the lives of their customers easier by offering technology that can build their cart automatically, so they don't have to go through the manual process of adding items that they purchase regularly. If this process can be combined with rich product data, the retailer can power meaningful recommendations even when the products that customers need are out of stock. The entire process becomes a lot easier for the customer, who is now motivated to checkout.
4. Cart recovery emails
Nearly half of all cart abandonment emails have been opened. One-third of clicks have led back to purchases on site.

Cart recovery emails have proven to produce an incredibly high ROI in addition to being very simple to write and send. Since customers get a plethora of reminder emails, retailers can turn to an AI-powered cart abandonment tool that recommends visually similar products and styling suggestions personalized by understanding each shopper's visual style can power compelling cart abandonment emails that make cart recovery a habit.
Shopping cart abandonment is faced by retailers around the world from every industry. Although the rates of abandonment can never come down to zero, it can be significantly reduced by employing recovery strategies. A well executed recovery strategy can not only bring back a customer to complete a purchase but can even convert them into a loyal customer. Remember that the cost of recovering an abandoned cart is less than acquiring new prospective customers!

Vue.ai's Personalization, an AI powered solution can help retailers reduce cart abandonment rates. By offering the right product recommendations on site, at checkout and by curating the right reminder emails, Vue.ai's Personalization solution helps customers complete their purchase and build memorable shopping journeys.
---
Read more about Virtual dressing room