4 Simple Steps To Boost Ecommerce Product Discovery

8

min read
Reading Time:
6
minutes
You go on to your favorite marketplace's website and search for a pair of floral shorts for your upcoming holiday – but instead, you are shown a bunch of floral, striped and polka dotted shirts, some floral t-shirts, floral skirts, and some striped socks! Yes, they got your pattern right but they didn't quite get the category you were looking for. And, where did striped socks come from?! As a frustrated customer, you log off and move on to the next marketplace.
This happens far too often in large marketplaces. With great growth comes great catalog size. With the great catalog size, comes great discoverability problems. It is fairly well-known that Pareto has something to say in the realm of Ecommerce Product Discovery as well.
80% of your audience only discovers 20% of your product catalog.
Why Is Ecommerce Product Discovery Such A Hard Problem To Crack?
With the tech-savvy shoppers of this generation, selling on different channels is an absolute must. But, this also brings in different cataloging requirements. While discoverability through web searches might be the most important factor in a Google merchandising catalog, indexability for more relevant results might be the need of the hour for the e-commerce store catalog. The reality is that retailers today have small armies that manually sort through, cleanse, and standardize e-commerce product information for thousands of images in a catalog. This ecommerce product information is what gets indexed onto your site content, and is what shoppers use to find items.
Apart from human fatigue, manual tagging increases the risk of spelling errors and misclassification. If you are a multi-channel seller, you are dealing with product information from different sellers, who have their own labeling conventions, further adding to the stress of organizing your catalog.
If your site content is off, your products will never make it to the market.
The 3 Main Causes Of Poor Ecommerce Product Discovery Are
Wrong or non-uniform categorization of products:

when shoppers come to a particular category, they do not see all products in that category.

Poor site index

: the text metadata of products is not rich enough to facilitate pointed search queries, leading to higher bounce rates.

Non-SEO optimized AdWords

: 27% of all product searches still begin on Google. If SEO keywords are not optimized and relevant, traffic will decline.
The good news is that this is an easy problem to solve using AI product tagging. Vue.ai offers a quick and easy way to automate the process of generating tags, titles, and descriptions to create SEO-friendly pages with little to no manual intervention.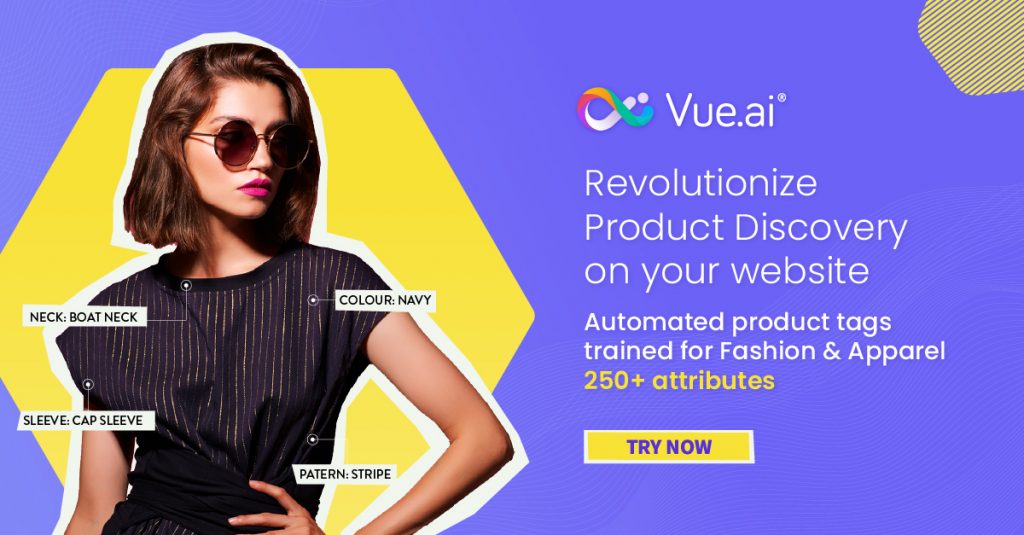 How Can You Use AI Product Tagging To Boost Ecommerce Product Discovery?
1. Unleash The Power Of Image Recognition And Computer Vision To Automate The Process Of Generating Clean And Consistent Tags
AI-driven catalog intelligence identifies missing and incorrect information, uses image search to detect duplicates that exist in the catalog and generates metadata, to standardize ecommerce product information and fill in the missing gaps with tags that are clean, brand language compliant and consistent. Vue.ai's computer vision and image recognition powered tagging engines extract product attributes that go beyond just color or pattern and include category, gender, pattern, dress length, sleeve length, neckline amongst others, from images automatically. The engines using multiple neural networks in parallel, extract visual vectors in several dimensions from input images of all types.
Standardization of category information improves the quality of metadata that is subsequently fed into indexing the site content, and provides clear navigation paths for customers to find what they are looking for as effortlessly as possible. In the example below, Vue.ai's auto-tagging engines can classify the same dress on any type of facet and on different dimensions like visual attributes, occasion, style etc.


Apart from visual tags, non-visual tags are generated using NLP systems to create titles and descriptions for each product keeping in line with the catalog specific style and brand language.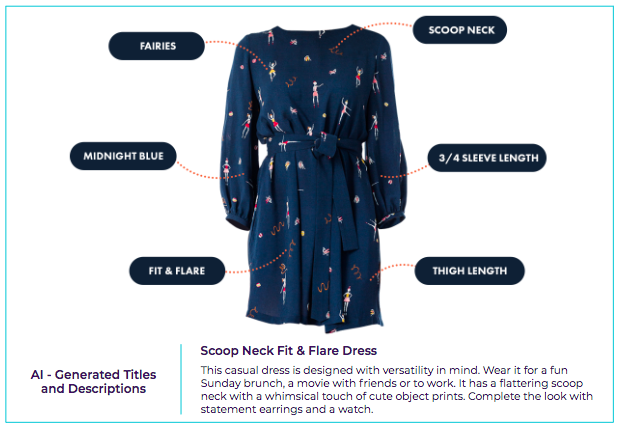 Cleaner tags not only save you the manual labor and time associated with this process but also ensures that your information is standardized across all your distribution channels and allows all the teams in your organization to have one consolidated view of the catalog.
Read more about AI-enabled tagging here.
2. Enrich Metadata Tags For Highly Relevant Search Results And Boost Fashion-Specific, SEO-Friendly Keywords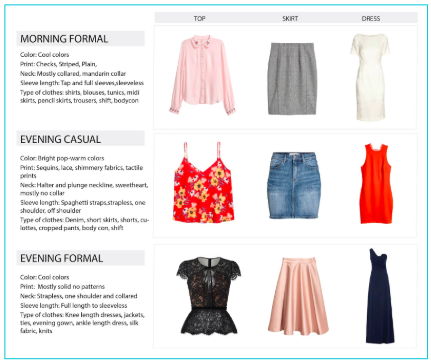 With data that is more granular, fashion-specific attributes enhance the information that is indexed on site. Style, occasion and seasonality of a product are also extracted from titles and descriptions as well as from the visual attributes. This allows retailers to classify the catalog based on themes and collections. This deeper level of product description provides enhanced faceted navigation to the end shopper, giving the flexibility to navigate based on themes rather than the products only as shown in the illustration below. This level of granularity reduces site bounces due to more pointed search results. In addition to boosting on-site search results, mapping these fashion- specific keywords to AdWord tags can be used for SEO and the discoverability of your catalog increases due to richer product labels that are used across your sales and marketing channels.
3. Optimize No Results Pages With Product Data Tags
When shoppers are looking for very specific products on search on your site, they might come across no results or the "null- results page". This can be due to the unavailability of relevant products in the catalog or due to meta tags that lack essential attributes and descriptions that enable better Ecommerce Product Discovery.
In some cases, shoppers are required to search for product keywords in a particular manner in order to yield search results. Some popular sites, for example, fail to return all relevant products for alternative search terms such as "blow dryer" if "hairdryer" is used on the site. Or identify a product with "orange" alone, when it could be described by a shopper as "tangerine".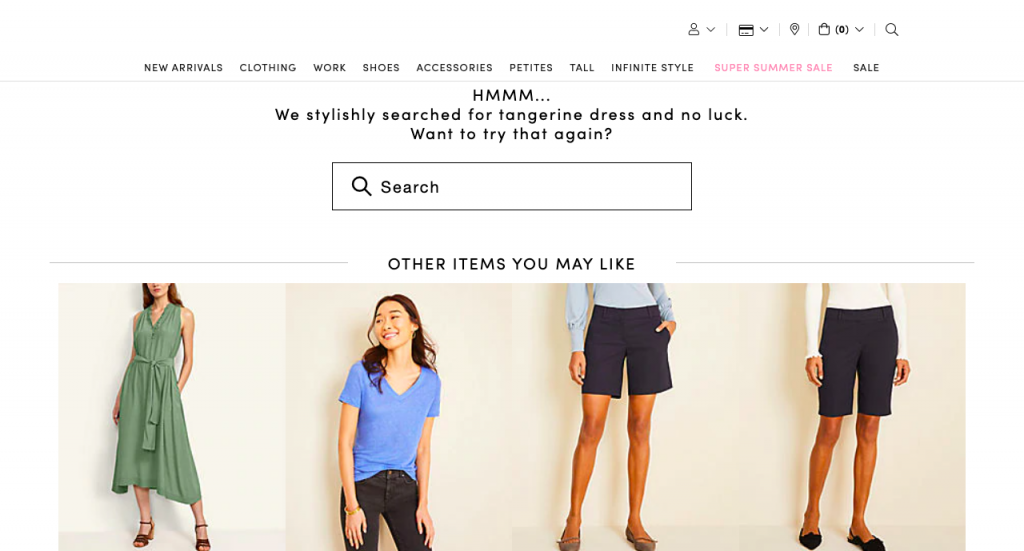 Consistent and robust product data that powers automatic keyword substitution enables retailers to show relevant personalized search results for a query that has no perfect match. This helps rule out room for error where a website cannot return results because the shopper made a typo in their search query.
Quality product data can also enable retailers to recommend similar or partial matches to the product searched, helping reduce drop-offs from zero search results. That is available, for example, if a shopper is searching for a 'tangerine dress' and the search yields no results, the results can still return suggestions for other orange dresses or other dresses if orange items aren't available in the catalog. This way, retailers can avoid displaying error messages or null pages, a popular abandonment point in the shopper journey.
4. Use AI-Generated Tags For Insights On Trends In Sales Data For Better Stocking And Purchase Decisions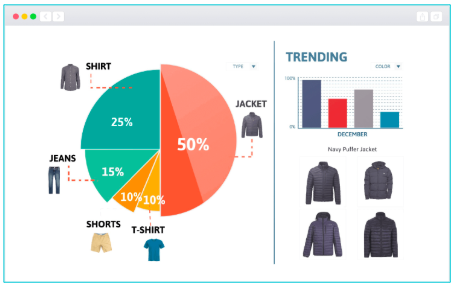 The depth and granularity of extracted tags pave way for volumes of data on a catalog and the way in which shoppers interact with it. According to a study conducted by McKinsey and Business of Fashion
An AI-based approach for demand prediction could reduce forecasting errors by up to 50 %, with overall inventory reductions of 20 to 50 % in some cases.
Better merchandising decisions can be made by understanding the split between categories versus their visual styles and how they are performing. Inventory planning improves by analyzing trends, seasonality, styles and shopper behavior. By understanding product affinities, retailers can curate ensembles to highlight the right merchandise to the right audience.
Physical To Digital In One Day!
Digitizing your catalog using AI, gets your products to market 10X faster than ever before and helps you stay relevant to the changing face of fashion today. Vue.ai's Product Tagging tool is the only self-serve tool that allows you to do this, with no manual intervention.
Vue.ai's Product Tagging tool is an AI-powered image recognition tool that automatically tags and categorizes product catalogs with attributes like color, pattern, length, neckline, sleeve-type and more. With product tagging, observe upto 51% increase in catalog accuracy that in turn improves search and discovery. The tool extracts accurate, detailed product attributes from the images at a fraction of time and cost incurred by retailers today, and enrich the product information across all sales and distribution channels.
Read more related articles:
Metadata: How Discoverable Is Your Product
Cracking Product Discovery To Boost Sales
Product Information Problems: 7 Ecommerce Obstacles To Overcome Now
Read More About Automated Catalog Management Solution