How AI Helps Marketplaces Monetize Products Faster With Automated Image Quality Moderation

3

min read
Reading Time:
3
minutes
Product images are the first thing shoppers look at when they land on a site. Its influence goes far beyond transactions, to perceived quality and brand image. Retailers understand this. Today, even start-up retail brands invest a significant amount of resources to ensure product visualization on their sites is in line with brand guidelines.
But for marketplaces that rely on third party images, things just aren't that easy.
Scale of operations
Vue.ai's long time customer and LATAM's largest marketplace Mercado Libre announced in their Q4 2020 earnings call that they deal with a gross merchandise volume of $6.6 billion. Items sold reached 229.4 million. Live listings offered on MercadoLibre's marketplace reached 275.4 million. That's just mind blowing! Tata Cliq, another Vue.ai customer and omnichannel marketplace has over a million live products in their catalog.
For the scale of operations that marketplaces need to deal with, manual image quality moderation is often inadequate. It is resource intensive, prone to mistakes and slows down the time taken to monetize a product.
The fine line between speed and quality
Marketplaces walk a fine line- while image quality is as important to them as it is for a brand, the reality is that often compromises need to be made to get products online faster. Product images are submitted by thousands of vendors from different regions and the mammoth task of streamlining the entire process often leads to delays in product onboarding.
The benefits of Visual AI-enabled image quality moderation
Real-time Automation. Visual AI platforms can completely automate an otherwise manual process. This results in savings in time and money. Vendors can receive immediate feedback on the images they have uploaded, in real-time.
Quality and standardization. Errors and quality issues riddle mundane manual processes. In addition, teams often can not check each and every image submitted and simply do representative checks.
Trainable systems. While many product image guidelines are similar across retailers, the benefit of Visual AI-based systems is that they can be easily trained to cater to guidelines that are unique to a marketplace.
Automated feedback loops. AI-enabled systems learn from feedback. As a result, QA based corrections / reclassifications can be fed back into the system ensuring they are not repeated again.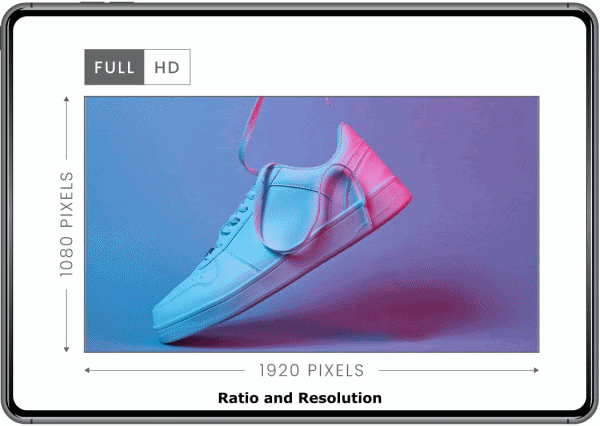 Commonly used image guidelines
Having worked with marketplaces around the globe, the guidelines for product imagery are fairly consistent across regions. They largely fall into one of the below categories, all of which are supported by Vue.ai: 
Text or watermark detection
Multi-object (homogenous and heterogenous) or single-object
Image ratio and resolution
File format
Nature & quality of background
Blur detection
Presence of frames or borders
Nudity or sexually suggestive NSFW content
Objectionable symbols
Duplicate images
Mirror images of the same product
Human vs. Mannequin vs. Garment photos
Image- product title match
Fully visible product
The AI platform can be trained to identify additional guidelines in addition to the above.
Vue.ai works with a number of large omnichannel marketplaces like Mercado Libre, Hepsiburada, Tata Cliq, Shop Channel; fashion marketplaces like Namshi; and rental and resale marketplaces like ThredUp, Rent the Runway, Vestua, Depop. We understand the challenges of scale, unpredictable inventory and vendor onboarding. To talk to our retail experts please click on the Request Demo button on the top right corner of this page.
Read more about Virtual dressing room
Read More About Automated Catalog Management Solution