Are You Ready To Boost Sales Without Falling Into The Discount Trap?

9

min read
Reading Time:
7
minutes
Discount-driven shopping culture is deeply ingrained in the global retail industry. Every big shopping season is marked by events that loudly broadcast the upcoming steal deals and eye-popping price cuts. There is no denying the fact that discounting is a practical tool when retailers want to acquire new customers, create brand awareness, absorb the holiday rush, or rotate old/damaged stock to make room for new stock. In fact, the growth of the refurbished, resale and rental platforms highlights how slashing down the prices of products could be used to build a parallel retail industry that thrives on discounts.
It becomes a cause of concern for retailers when discounts affects the retail sales and revenue growth of new product launches and fresh inventory. The downside of the discount-driven business model is the growing tribe of customers that are conditioned to wait for discounts. Engaging with buyers that are reluctant to pay the full retail price because they see no value in it is a real problem that plagues the industry.
A rare discount has now become a permanent fixture and customers have come to expect that eventually, the prices of current season products would come down. Brands find themselves stuck in a vicious cycle, pedals of which are being pushed by the rise of online retail, fast fashion economy, social media and price shoppers/deal hunters.
However, there is a way out, as successfully demonstrated by companies that have always rebelled against this culture or are beginning to do it now.
Louis Vuitton is one such company.
Breaking The Cycle Of Discounts
The Paris-based iconic fashion house is known as a luxury brand that never goes on sale. Their website warns unsuspecting buyers against fake discounted LV bags by spelling out, 'You must also know that Louis Vuitton never marks down prices.'
The luxury retail industry can be considered as a section that is the least affected by the discounting trend. Classic styles and hot selling pieces such as Chloe's Susanna black studded boots, Burberry's beige trench coat or Hermes' Birkin are never available at a discounted rate.
Louis Vuitton never put up the 'sale' sign. Not even if the unsold stock is worth millions of dollars. The brand managed to do this by taking complete control over its distribution channels. And the person who spearheaded this shift in strategy was Henry Racamier.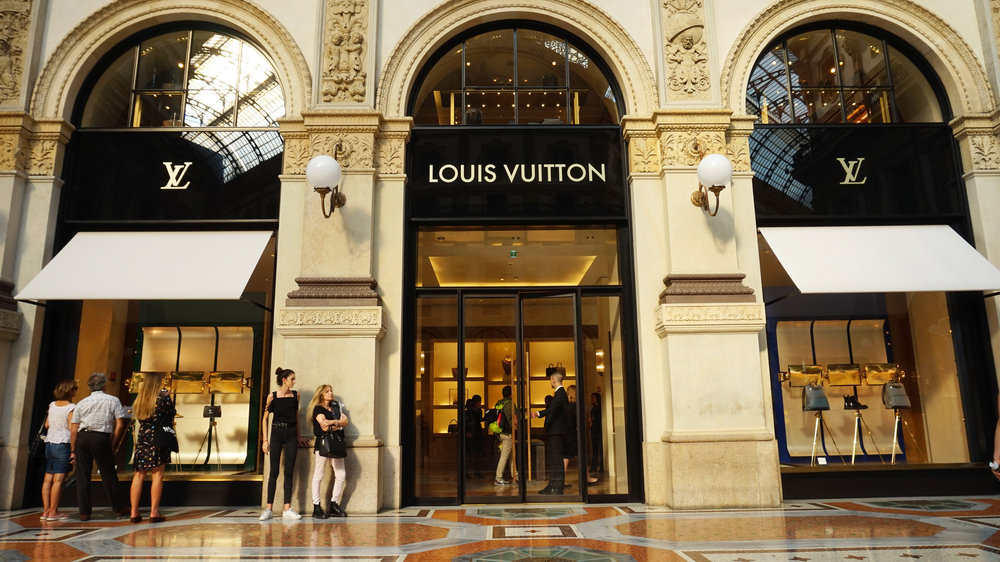 Until the 1980s, Louis Vuitton bags were widely available at various department stores. But Racamier (married to founder Louis Vuitton's granddaughter Odile Vuitton) invested in vertical integration, be it production, distribution or store management, when he realized that retailers are pocketing a substantial share of the profits by marking up the prices by as high as 100 percent.
By setting up independent brand stores and removing middlemen, the profit margins went up from 20 percent to 40 percent and above. As someone who nurtured distaste for the word 'sale', Racamier ensured that they were never coerced into marking down the price of LV bags by limiting wholesale orders of department stores.
Today, LV is one of the top twenty brands that have grown exponentially in terms of value. In 2017, its brand value was $29,242 million. In 2018, it grew by more than 40 percent to reach $41,138 million.
While explaining how and why this strategy worked in Louis Vuitton's favour, Mark Ellwood writes in his book 'Bargain Fever', "As Recamier had realized forty years before, the equation for success at full price was simple: Controlling the channel meant you controlled the price. Without a middleman, margins are higher, offering a plumper profit cushion during downturns."
Focus on Return on Experience
One might argue that it is easier for luxury brands to stay away from the discounting model because keeping the 'prestige' intact is an inherent part of their brand building exercise.
Retailers and independent labels don't necessarily have the resources or the privilege to gain control over the distribution network of their products like LV could. Fortunately, there are different routes available to such businesses. By making a few tweaks, it is possible to increase the average order value without lowering the prices of products and services.
The most powerful key to attract loyal customers as opposed to only attracting price shoppers is designing a frictionless customer experience.
A staggering 73 percent of buyers shared that customer experience is an important factor in their purchasing decisions. But less than 50 percent of consumers believe that retailers truly understand how to deliver it.
PwC's Global Consumer Insights Survey 2019 states, "…it's time to introduce another metric, one with a focus on customer experience. Because consumers today are so discerning and powerful, it's our perspective that most organisations need to invest far more in customer experience (CX). Measuring 'return on experience' (ROX), will help you understand your earnings on investments in the parts of your company directly related to how people interact with your brand."
Technology, the great leveller, can enable companies to improve their customer experience metric and reduce dependency on discounts to increase the average order size.
Effective Use of Site Merchandising
In the digital age where technology is shaping consumers' lives, site merchandising is instrumental in improving customer experience. The shopping journey across multiple platforms, be it in-store, web store, mobile site, or an app, can be personalized with the help of Data Analytics, Artificial Intelligence (AI) and Virtual Reality (VR).
While smartphones receive the maximum clicks and visitors, retailers and brands need to invest in tech-powered tools that allow them to engage with customers at all touchpoints because 'blended experiences' is what consumers want. The line between digital and physical retail world is also diminishing. Therefore, online retail platforms are relying on conversational inventions like AI chatbots and virtual assistants to interact with consumers. On the other hand, traditional retailers are using inventions like AR mirrors and in-store apps to digitize the shopping experience of customers who walk into their stores.
An AI stylist like VueStyle helps retailers provide a personalized styling experuence and  to customize the shopping journey of millions of shoppers seamlessly. This virtual storytelling and merchandising technology promotes healthy brand engagement and improves customer retention rate by 35 percent, besides increasing the average order value by 1.5x.
Here's a checklist to determine if your site merchandising touchpoints are ready to deliver an unmatched customer experience.
Identify A Gap, Challenge It
Nothing beats brand differentiation strategy when it comes to increasing full-price sell-through rate in retail. One way to defeat the discount-driven model is by differentiating your business from the competition.
The beauty of the retail industry is that these gaps that are waiting to be challenged and filled come in various shapes and sizes. It opens up new opportunities for all those who are looking to build a brand with a difference.  
Take, for instance, London-based womenswear brand Rose & Willard. Founder Heidy Rehman had trouble finding work clothes that weren't too high-street or outrageously expensive.  After visiting numerous shopping malls and online sites, she decided to create a clothing line, which catered to the needs of women professionals who wanted feminine yet affordable and comfortable workwear.  Her goal is to build a brand that is sustainable and promotes a healthy body image with the lowest carbon footprint.
While Rehman challenged a market gap in womenswear, Whiskers identified the dearth of luxury shoelaces in menswear. The company is on a mission to accessorize shoe laces and dominate a market with virtually no competition.
Commitment to sustainability is also one of the top tactics to increase average order value. Customers would not only agree to pay the full retail price but are also willing to pay more, if brands invest in sustainable initiatives.
"Consumers want to support brands that are doing good in the world, with 66 percent willing to pay more for sustainable goods. Some 42 percent of millennials say they want to know what goes into products and how they are made before they buy, compared with 37 percent of Gen Z," according to BoF and McKinsey's The State of Fashion 2019 report.
The success story of San Francisco-based direct-to-consumer shoe company Rothy is proof of how sustainability can set the cash registers ringing, just like luxury streetwear businesses can. The company that makes stylish and washable shoes made from recycled plastic bottles has a long list of loyal admirers including Meghan Markle, Duchess of Sussex.
It took four years of blood and sweat to get the shoes ready for its debut. And now the company is expected to register $140 million in revenue. "There was lack of intentional style and comfort in one product. It seemed to be one or the other. And there was nothing sustainable in the space at all," revealed cofounder Roth Martin, while talking about how his wife's search for perfect ballet flat prompted him and partner Stephen Hawthornthwaite to design these shoes.
Rothy's brand story also throws light on how direct-to-consumer (DTC) fashion brands too enjoy the freedom of fine-tuning the supply chain to suit their business needs. As it eliminates the need for middlemen, many independent labels are following the DTC model by vertically integrating operations.
Social media platforms like Instagram, Pinterest and the growth of influencer marketing are two big factors that are fuelling the growth of such businesses. While the photo sharing site has transformed the fashion industry, influencers have metamorphosed from endorsers into stakeholders.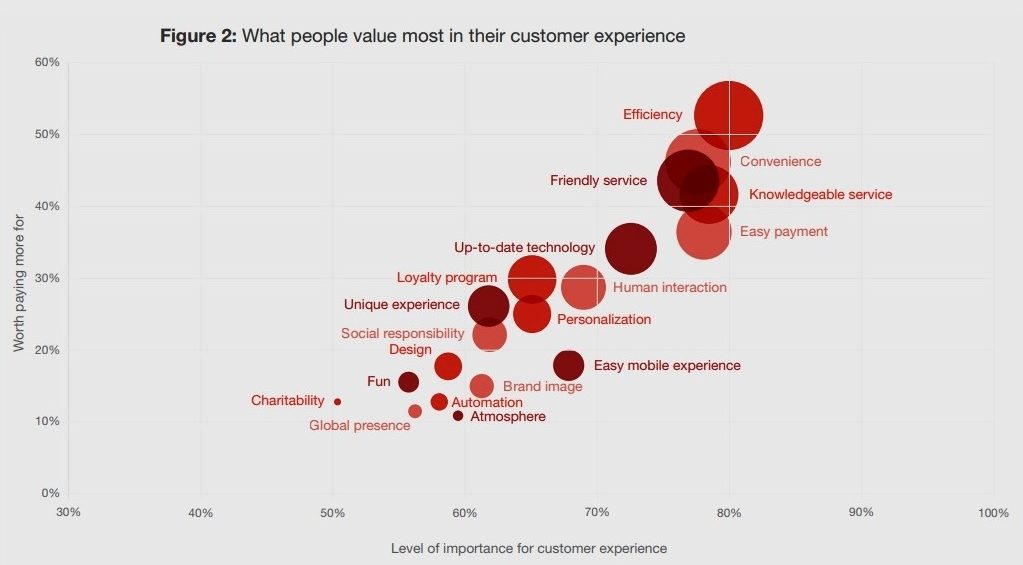 However, it is a tricky business model to crack. The order sizes won't go up and the conversion rates won't multiply if a brand is not able to match consumers' expectations. Getting the pricing right, quick turnaround time (from conceptualization, production to delivery) and personalized product portfolio are the keys to building a successful DTC business.
If discounting is a necessary evil for your business that you can't quit cold turkey, consider getting creative with it.  Study your customer data and recognize the key elements that people value most in their customer experience. Tie those elements with discounts/rewards to increase the average order value. For example, if your customer values easy payment, then offer an early payment discount. Similarly, customers that value social responsibility can be offered credit in exchange of donation for a cause of your choice, like women's premium essentials brand Cuyana does with its 'Lean Closet' movement. Those that value loyalty program can be invited to exclusive members-only sale events.