All You Need To Know About Asia's Biggest Retail Event- eTail Asia 2019

18

min read
Reading Time:
14
minutes
eTail Asia is one of the hottest conferences attended by some of the most prominent retailers in Asia. This year it is to take place at Sheraton Towers, Singapore between the 5th and the 7th of March, 2019. With over 300+ registered retailers, it is set to yet again be one of the most sought after events by both fashion brands as well as vendors, designers and almost anyone connected with the industry. eTail Asia serves as an eCommerce and digital marketing conference for the leading Asian retail innovators where topics like Technology, Digital Marketing, eCommerce and their role in this new retail age field will be discussed. Visionaries will share their best practices and challenge convention, thereby creating immense value for all the attendees.
"eTail Asia was a great conference and has become my favorite e-commerce series in the region. Both as a speaker and a delegate I am continuously impressed with the level of professionalism and high-quality content. I will definitely attend again next year."
– Simon Torring, Head of Special Projects, Sephora Digital
eTail Asia is organized every year by World Business Research. Founded back in 1996, the organisation has successfully hosted over 80 leading industry, annual conferences replete with content marketing services and intimate networking events aimed at educating, supporting, and connecting the leaders of the world's core industries. These conferences are spread across the world, with Asia, Europe and North America being the most predominant locations.
"eTail Asia brings together key decision makers from the SE Asian e-commerce ecosystem. Panel discussions and keynote sessions are a fantastic way to stay up to date with latest developments and trends."
– Kai Kux, Managing Director, Asia Venture Group
World Business Research is headquartered in London, England. Its debut year consisted of 12 events where it collaborated with hundreds of companies including Fortune 500 Institutions and many small startups. Their events are industry based ranging from eCommerce, Finance, Government, and Healthcare to Defense, Human Resources, Pharmaceutical and more. Some of the most popular events hosted by them are eTail Asia, Field Service Medical, Future Digital Finance, Investors USA, Infosec Connect 2019, LogiMED USA 2019, NGCX, Digital Travel Summit APAC 2019, Trade Tech Europe, B2B Online 2019, Future Store Europe, B2b Online Connect etc. Their goal is to provide conclusive, tangible and lasting growth to over 100,000 business leaders across the world.
"It was both refreshing and beneficial to see so many other brands in attendance. The days were well structured and engaging and a healthy mix of presentations and discussion led to fruitful exchange and a wealth of new ideas. I wouldn't hesitate to attend in 2017!"
– James Hansford, E-commerce manager, Nespresso Singapore

Agenda: eTail Asia 2019
With a strong focus on Innovation and Technology, here is the agenda for eTail Asia 2019.
Ways to enter and succeed in China's $800B eCommerce market

How to tap into the huge market where Retail m-commerce sales in China is predicted to top US$1.64 trillion by 2020, representing about 23% of total retail sales. How to take advantage of the huge opportunities awaiting brands prepared to win over the Chinese consumer, by adapting to local market nuances, and putting strategies in place to effectively adjust to a dynamic, mobile-centric, eCommerce environment.
How to converge offline and online channels for enhanced customer experience
Why unification of online and offline retail is essential, how to allow shoppers to find what they need and purchase it anytime, anywhere using both digital and in-store tools. But unification is truly a challenge, and the talk will illuminate how to bridge the gap between online and offline channels to influence and improve the customer journey at each touchpoint, how to effectively sync your offline and online inventory, how to ensure a good synergy between your online and offline business models in terms of pricing, range of products, convenience and brand identity, how to effectively downstream management: How far down do we want the brand presence to be seen with offline retailer partners, how to gain the buy-in from your management for increased investment into your online/offline store.
Ways to build a data-driven eCommerce strategy to outperform your competition

How to create a strong and robust eCommerce strategy that will set you apart from your competition, ways to increase brand awareness and recall among your customers. The internet economy in Southeast Asia is bound to see exponential growth. What are the prominent challenges to the development of eCommerce for retailers in SEA, with a population half the size of China, how can you prosper in this $88 billion market, how have the eCommerce giants Alibaba, Amazon and eBay shaken up the Southeast Asian eCommerce landscape, how critical is it for the South East Asian companies to transform in this space in the next coming years, how can you access the different consumer behaviors across the regions to craft an eCommerce strategy specific to each markets?
Why should you integrate new technology and solutions into your existing structure and processes

In order to gain an in-depth understanding of the consumer, retailers need to access and analyse all available pertinent information. While there's an unprecedented amount of data that retailers collect regarding consumer patterns, the ability to manage and mine information from this data presents an overwhelming challenge. How to set up the right data infrastructure that enables you to have visibility of your customer's movement in real time? How to leverage the most out of re-targeting using machine learning? How to use machine learning to bring sustainable and scalable mass-customization? How can machine learning help you in your day-to-day pricing decisions? How to eliminate fraud through machine learning? How to personalize your reminder emails, promotions, and timing to engage with customers and move them along the sales journey without becoming a nuisance etc.
How to create an incredibly rich immersive digital experience for your brand?

How can you visualize your products to your customers to help them in their purchase decisions? How can you take the content generated by your customers to incorporate more visual commerce into your store? How can you create visually appealing emails that are relevant, timely and compelling that resonate with your audience? How can you increase the time shoppers spend on your on your eCommerce site? How can you better educate your followers about your products to increase conversion rates? How to provide the ideal experience online to increase customer retention, establish brand identity based on customer experience etc.
How to deliver a seamless, simple and intuitive payment experience for your customers

Consumer expectations today are higher than ever. Reducing user churn before and after the payment process can result in improvements to your revenue. What are the latest trends and various range of payment methods in the eCommerce market? Is mobile point of sale the future of eCommerce? How to integrate good mobile payments both offline and online? How to resolve vulnerabilities in payment processing – What is the impact of Gen Z on eCommerce payments and how can you best adapt your payment strategy etc.
How to innovate your last mile delivery approaches for improved efficiency and on time delivery

How to find 'the sweet spot' that meets your customer's expectations at a price equal to or lower than their willingness to pay? How to use automation to bring efficiency in logistics and fulfillment? The enhancements or the improvements done by last mile delivery partners? How to provide the best in class delivery services and options to your customers? How to combine your existing local infrastructure with an eCommerce channel to offer same-day delivery on a broad scale? How to create a customer friendly returns policy that encourages loyalty and repeat bookings?
Creating interactive stories and shoppable content for your brand that helps in conversions

A point of differentiation for your business is the story you tell about your products. By curating content and best uses of products, inform the customers from engagement to purchase. How to convince consumers that are not buying goods and services but stories and magic instead? How to use videos, articles, images, etc. to provide purchasing opportunities? How to allow consumers to either add products to cart directly from what they are viewing, or be taken to a product page and continue to shop from there? How to satisfy the immediate purchasing desire that content creates in the heart of your readers? How to create content centred around your product and brand that would mirror your brand's personality?

"Thoughtful curation of topics and speakers – valuable for both big brands and young startups in retail."
– Shobhit Datta, Co-Founder, HipVan
Speakers
This year, eTail Asia has a set of speakers from diverse fields, who will be sharing their insights on various topics.
Chatri Sityodtong


Chatri Sityodtong is the Founder, Chairman and CEO of ONE Championship, Asia's largest global sports media property in history with a broadcast to over 1.7 billion potential viewers across 136 countries around the world. Sityodtong is a self-made entrepreneur and a lifelong martial artist from Thailand. His rags-to-riches life story has inspired millions around the world. From starting his own software company to working at Wall Street, he went on to become one of the most successful entrepreneurs with another one of his startup – ONE Championship. As one of the keynote speakers for the event,  Chatri will be giving an exclusive talk on how to embrace and engage an audience at scale.
Azran Osman-Rani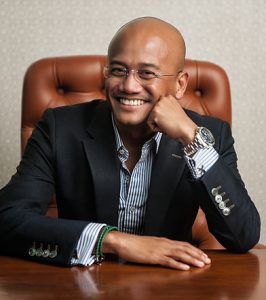 The Author of Amazon Bestseller, a TEDx Speaker, Ex-CEO, iflix & Airasia X, Azran is a passionate person who believes that deploying similar structures, focus and creativity shown by single-minded entrepreneurs, can enable organizations to create breakthrough business models and innovative products and services. He has delivered hundreds of presentations, including his experiences from being the founding CEO of AirAsia X at the age of 36. He also grew the start-up "Disruptive Innovator" airline to corporations, institutional investors, government agencies, and educational institutions around the world. At eTail Asia 2019, he will be
presenting on 'Harnessing your Entrepreneurial Spirit – How to harness energy and ambition to turn your motivation into a legitimate, thriving retail business'.
"Thought-provoking event with amazing speakers covering topics ranging from the future of marketing, digital, AI and robotics."
-Alin Dobrea, Regional Head of Advertising Platform, Zalora
Hari Vijayarajan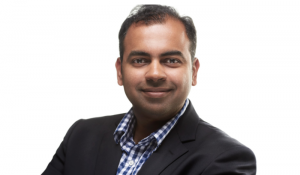 Vijay is the Chief Commercial Officer at ONE Championship and is responsible for driving key strategic initiatives and new businesses, thereby helping increase ONE Championship's scalability and growth across all key markets. He was previously the executive vice president of the Lazada Group Singapore, negotiating with big brands like Apple, Samsung etc., before being promoted to the post of Chief Business Officer. He has over 15 years of experience in the areas of technology, consulting, and eCommerce industries, with extensive global experience across the United States, Asia Pacific, Japan, and China. He also worked at Amazon, he led the team in Amazon's partnerships with companies like Microsoft, Google and Apple among others and was also handling strategic partnerships with key vendors, growing retail selection, revenue and profitability, improving product discoverability, and driving operational efficiency. He will be the opening keynote speaker for Chatri Sityodtong at eTail Asia 2019.
Dr Wolfgang Baier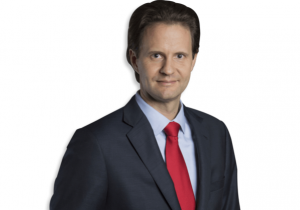 Dr Wolfgang Baier has over 15 years of experience in business transformation strategy and execution. A passionate digital leader with a proven track record in transforming companies, he is the Group Chief Executive Officer of The Luxasia Group (Luxasia), and oversees the company's transformational growth with a focus on building industry-leading omni-channel competencies that will reinforce its position as Asia's leading beauty market maker by making efforts for significant initiatives such as on-boarding Alibaba as a major shareholder.. Wolfgang is highly regarded and has deep expertise in the logistics, e-commerce and digital industry. Exceedingly driven and entrepreneurial, Wolfgang is constantly innovating fresh ideas, technologies and processes to challenge and improve the status quo by creating a conducive environment for experimentation and expression of diversity. At eTail Asia, he will be a
keynote panelist talking about how can you drive customer engagement and foster loyalty with block-chain, AR and VR.
Christian Skaar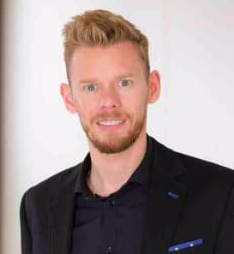 Christian, started out 13 years ago in the FMCG industry with a focus on HR Marketing. Realizing that product and brand development are his real passion; he worked at the Henkel & Schwarzkopf consumer division. Returning home from a 4-year assignment in Australia he moved into the B2B sector at L'Oréal's Professional Products Division and is now heading the digital and eCommerce team in Germany supporting the hairdressing industry in the digital transformation. Key focus areas for him are omnichannel as well as online to off-line solutions in a service oriented environment. At eTail Asia 2019, he will be
presenting on how to succeed as an eCommerce brand in an era of dominant e-tailers.
Juliana Chu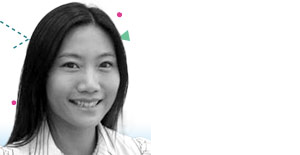 At Kimberly-Clark, Juliana works the challenging role of launching, accelerating and running their digital agenda in Asia Pacific. She drives the digital marketing, ecommerce and analytics function, including the rollout and optimisation of Kimberly-Clark's programmatic media buying, CRM, and data management platform. A key part of her role is to look at the various ways to connect with consumers and to determine the most effective channels and partners. She is one of hte star panelists at Etail Asia 2019 and will be discussing the topic 'where are marketers splashing the cash and how can you use metrics and measurements to prove ROI and become a champion.
Lorenzo Peracchione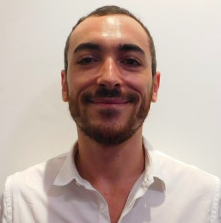 Lorenzo Peracchione is a digital enthusiast with several years of experience in successfully launching and scaling e-commerce businesses and start-ups. He started his career by helping build Lazada in Indonesia, as the Head of Business Intelligence and got promoted to Director of Buying Operations. He later started working at Luxola, and helped in the setting up and scaling of the business in Thailand until the acquisition by LVMH-Sephora and the subsequent rebranding. He is currently the Regional E-Commerce Director for SEA & ANZ at Sephora, the world's leading beauty and cosmetics retailer owned by French luxury leader LVMH. At eTail Asia, he will be akeynote panelist talking about how can you drive customer engagement and foster loyalty with blockchain, AR and VR.
"eTail Asia helps you keep up to speed with the ever changing technological landscape and better tailor your offers to the evolving needs of today's omnichannel customers."
– Lorenzo Perrachione, Regional Director of Mobile Commerce, Sephora Digital SEA
Amit Thard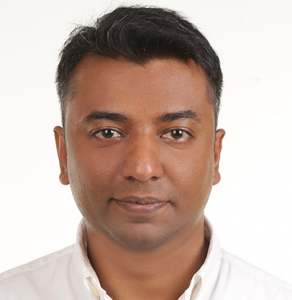 He has over 18 years of experience in marketing, public relations and ecommerce. He started his career by leading digital teams in both Advertising and Public Relations agencies, creating and executing Online Marketing Campaigns and Social Listening campaigns. His clientele include Resorts World Sentosa, Changi Airport, MasterCard, Microsoft. He then worked at Phillips as the Regional Digital Marketing Manager for Philips Lighting where he launched and led the ecommerce program including the conceptualisation and designing of the Philips LED savings calculator and is also responsible for all APAC digital campaigns, from concept creation and agency management to measuring campaign performance across various social media platforms. At Lenovo, he launched the eCommerce program for Lenovo Singapore and Malaysia which achieved an average of 25% quarter on quarter growth for 12 straight quarters. He now leads the End-to-End Ecommerce Program for Lenovo Singapore and Malaysia which entails strategy, managing the P&L for the business, forecasting, marketing and logistics. He will be presenting a case study on Managing channel conflict – How eCommerce and retail can co-exist at eTail Asia 2019.
Dheeraj Arora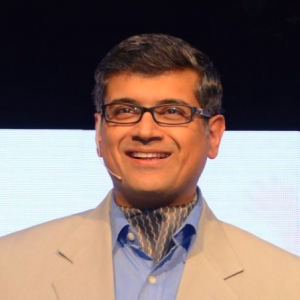 Dheeraj has been with Unilever for over 13 years. He has worked across General Trade, Modern Trade, Customer Marketing, CD Operations and CD-IT across India and in Global Team. As Vice President in Customer Development in Hindustan Unilever Limited, Dheeraj currently heads the Modern Trade business, Institutional Business as well as e-Commerce in India. In his current role, his focus has been on delivering profitable, market beating growths in the fast emerging organised trade channel in India for HUL. Over the last few years he has successfully led & managed cross-functional teams while handling large businesses as General Manager – Central Branch. He is one of the star panelists who will be talking on 'how can you use visual commerce to drive higher online conversion, increase average order value, and boost online engagement?'
Anne Jivananta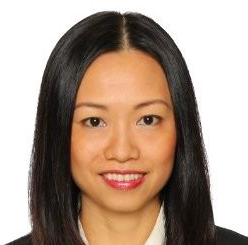 Anne has more than 10 years of success in the USA and Asia Pacific and experience across high-growth industries and business set-up from a start-up environment to global corporations. She is responsible for defining and driving expansion strategies & growth plans for Adidas eCommerce in SEA to become the premium shopping destination by implementing an Omnichannel & Consumer-centric approach. She manages this channel end to end, from site operations, merchandising, marketing, fulfillment, customer service and vendor management. Her responsibilities include defining the SEA e Com go-to-market plans, targets and key KPIs. She also successfully changed the business model for all 5 SEA countries within the target timeline to allow more flexibility in managing the merchandising and inventory level and to better translate it into a higher and faster growth rate for the business. She is also a star panelist who will be addressing the topic 'How can you use visual commerce to drive higher online conversion, increase average order value, and boost online engagement?'
Constantin Robertz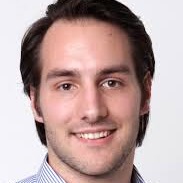 Constantin studied business administration in St.Gallen (Switzerland) and Singapore. He co-founded a personalised online shopping mall in Germany, following which worked at Rocket Internet, in the Global Venture Development, building its e-commerce ventures around the world in different functions, working with Zalando (Europe's #1 e-commerce company), Lamoda (Russia's leader in fashion e-commerce), and Zalora (Asia's #1 online fashion destination). Currently, he is the Managing Director of Zalora in the Philippines. Zalora is Asia's leading online fashion destination with localized Ecommerce sites across South-East Asia, and part of Global Fashion Group. He will be presenting a case study on 'The future of last mile delivery – How to ensure faster deliveries at lower prices and adapt to the rapidly changing world of global shipping'.
"Speaking at eTail Singapore gave me an opportunity to shed some light on how our company is thinking about its mobile marketing strategy and spurred valuable conversations with new and existing partners in the e-commerce space and across different industries."
– Tito Costa, Managing Director, Zalora
Mahip Dwivedi

Mahip is a digital marketing strategist with over 10+ years combined online and mobile marketing experience, with an extensive focus on performance marketing, mobile app marketing, new user acquisition, revenue generation and strategic alliances. Initially, he was working with bigbasket.com for 2 years and was part of the team that launched the mobile app for big basket and contributed in helping the app reach 1 million people in less than 6 months through his branding strategies. He is a self-starter with the ability to translate corporate goals into reality,and actively enjoys developing and maintaining excellent relations. He believes in planning realistically and accurate execution of the plans. Mahip currently heads mobile marketing for Flipkart.com and manages their new user acquisition and engagement for paid and organic sources on mobile. Mahip has also worked with Brands like Kotak, Yahoo, Knight Frank India & HDFC Realty in the past with core focus on HNI Sales, Account Management & Offline Marketing. He is a star panelist at eTail Asia 2019 who will be discussing the topic 'How can you combine artificial intelligence with data from multiple sources to predict the likelihood that a customer will achieve a specific milestone within their journey?'
Charles Ng

With a PhD in Management Science and Engineering from Stanford University and a Bachelor Of Science Degree in Actuarial Science and Mathematics from Purdue University, Charles worked as the Chief Data Scientist of Coupang, Korea's leading e-commerce company. Aside from that, Charles has close to 15 years experience in his data science career working in companies such as IBM, DemandTec and Vivecon. Currently, Charles Ng is Vice President of Enterprise Artificial Intelligence at Appier, where he leads a team of AI scientists and engineers who are developing the next generation of Enterprise AI solutions. He is an experienced data science leader with a successful track record of building solutions based on forecasting, optimization, and machine learning techniques to tackle complex real-world problems. He is a star panelist who will be discussing the topic 'How can you combine artificial intelligence with data from multiple sources to predict the likelihood that a customer will achieve a specific milestone within their journey?
"A must-attend event if you are serious about the ecommerce and retailing business in the region."
– Roger Yuen, Founder & CEO, Clozette
The media partner for eTail Asia 2019 is DAN Global. DAN Global is a digital agency network that supports digital marketing agencies, companies and individual marketers through online platforms, consultance, events and training. Their mission is to enable digital marketers to succeed online by focusing on collaboration, knowledge-sharing, business support and exploration to enhance the intelligence, expertise, reach and effectiveness of the members through knowledge sharing and collaboration. With more than 500 member agencies operating in 57 cities around the world, they consist of a team of market leaders from various countries including S8, WeSuperseed, aju etc.
"eTail Asia is the one must-attend event in SEA for everybody engaged in the booming e-commerce industry here in the region." – David Chmelar, Co-founder & CEO, iPrice Group
eTail Asia 2019 will have popular brands like Puma, Nike, Zalora, Lazada, Motherwork, Grab, Uber, Mango, The Body Shop, Fairprice, Redmart, Asics, Mothercare, Nestle, Sony, Foodpanda attending this year. This year promises to be an exciting event featuring pathbreaking new ideas in retail. Let us know if you're there and we can catch up!