Personalized Search – Behavior Cues, Intent Mapping, and How They Work

9

min read
Reading Time:
7
minutes
As a retailer, you might have heard about AI Powered Search – and are probably wondering why there is so much hype around it. A basic search works just well enough and allows people to search for things and show them results. Why is personalizing these results important?
Well, in this post-covid modern society, if you don't have a search solution that isn't capable of providing AI Powered Search results for shoppers, well, then you are already lagging behind.
Let me explain why. Think about your shoppers.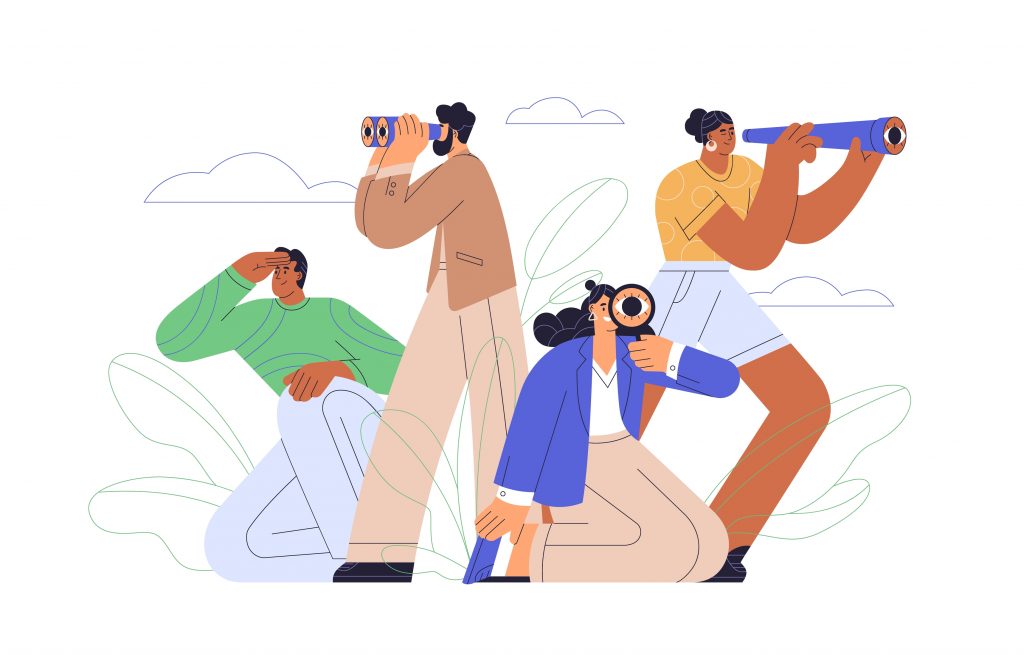 Shoppers can pull up information on literally any topic in mere seconds, thanks to Google. No matter how vague their question or statement is, Google can help them find what they are looking for. Shoppers can find (any) random person online, thanks to social media platforms. There can be a twenty Chris-something in your vicinity and you can bet Facebook will list them all for you.
Fortunately or unfortunately, shoppers today have been conditioned to be able to find anything they want in mere seconds. This is exactly what they expect on an ecommerce site as well.
And this is why retailers need personalized search solutions.
What is personalized search and why is it so hard to achieve?
AI Powered Search is when a platform customizes the search results for a query based on the user's preferences and other information like location, search history, and more. 
The concept of personalized searches was first introduced by Google "to elevate the user experience" and well, dominate as a search engine. Google's engine is a class apart from its competitors not because of its knowledge repository but because of the results it can pull up.
Results customized to every single individual based on their location, search history, known preferences, interactions with its other products, etc. And it's insanely good at it.
Put simply, they know what results to show to whom.
That's exactly what tends to be missing on many retailers' sites. Not just the 'what results to show' part, but also the 'what results to show to whom' part.
A good search experience is a combination of pulling up accurate results to a search query and then re-ordering them based on relevance to the person who's asking them.
I agree – search can often be messy. Shoppers usually use very broad terms, tend to misspell words, and cultural differences in how they perceive a product, etc can make it hard to understand the query in the first place.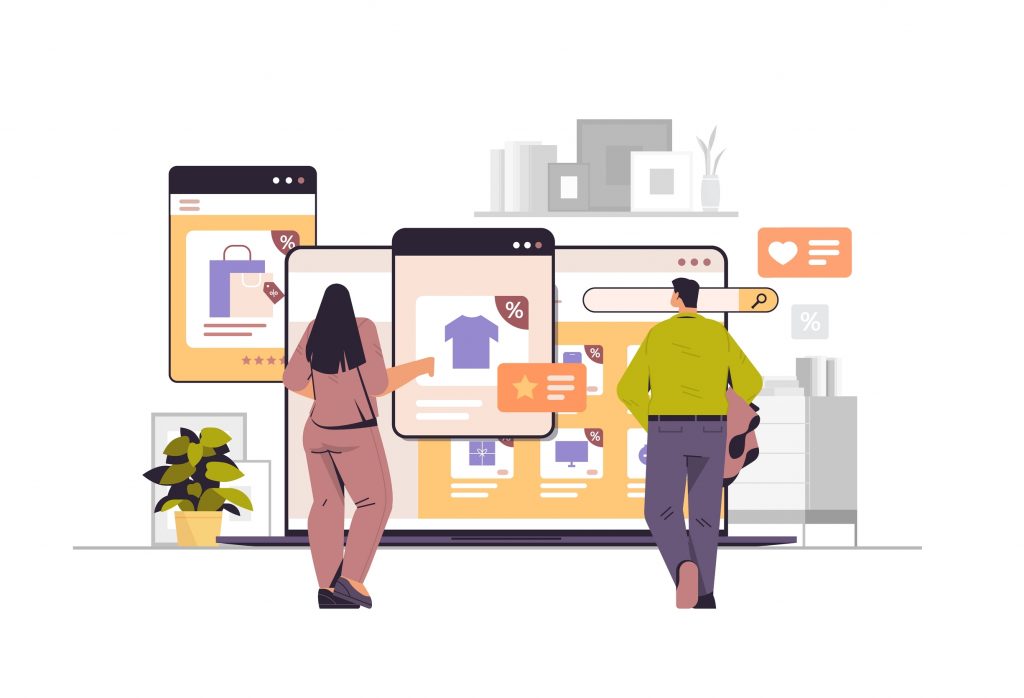 A basic search solution can help you a lot. But sooner or later, it's bound to hit its limits.
In addition, as a retailer, you might have certain conditions to boost a particular product collection more over another or bury certain products once they reach a certain stock limit and so on. This is where AI Powered Search solutions differ. 
Introducing Vue.ai's AI Powered Personalized Search Solution
Every shopper on your site is communicating what they want with every interaction on the site. Understanding these behavioral cues is very important as it can tell you a lot about your shopper's intent. The way they scroll, depending on the speed, time spent, and page might indicate whether the shopper is just generally exploring or has come in with a particular purpose in mind.
A search query indicates they are looking for something specific. A click on a PDP indicates that they like what they are looking at and that they want to learn more about it, before possibly purchasing it.
Knowing this information is crucial in delivering a phenomenal search experience on the site. This is something Vue.ai takes very seriously. Our AI creates "shopper profiles" for every single shopper, both known/logged-in and anonymous users. Based on their interactions on the site and any other information like past purchase history, past behavior, etc., the AI puts together a comprehensive shopper profile – understanding both long-term preferences and session intent.
So, when a shopper searches for a product on a site that's powered by Vue.ai, the AI capitalizes on the high purchase intent behind eCommerce searches, by personalizing results based on individual shopper preferences.
For example, there might be two users who love buying graphic black t-shirts. Now, based on their personal preferences, when they search for black t-shirts, shopper A might see black t-shirts with positivity slogans as their set of results while shopper B might see black t-shirts with superhero themes in their search results.
THIS is being able to personalize for them based on their preferences. Even though we know they both like graphic black t-shirts, the kind of print on them is what will push them to buy the product.
Showing them exactly what they like increases the likelihood of purchasing while decreasing the likelihood of them bouncing from the site.
Let's take a look at all the different features that Vue.ai's personalized search solution supports:
Attribute-based search:
Our AI creates rich product data with detailed tags that ensure that every search shows accurate results for the shoppers and boosts catalog coverage.
For example, if a shopper is searching for Bluetooth earphones, the results they see will contain only earphones that can be enabled via Bluetooth and not say wired earphones.
Affinity-based search:
As mentioned before, Vue.ai created detailed comprehensive profiles of every shopper who interacts with the site. With these deep insights, Vue.ai personalizes every part of the search experience.
Let's assume the same shopper from above has an affinity for Sony as well as an affinity to buy matte finish products.
So now the shopper will see their results sorted to show Bluetooth products by Sony in matte finish up top on the page, followed by other Sony Bluetooth earphones.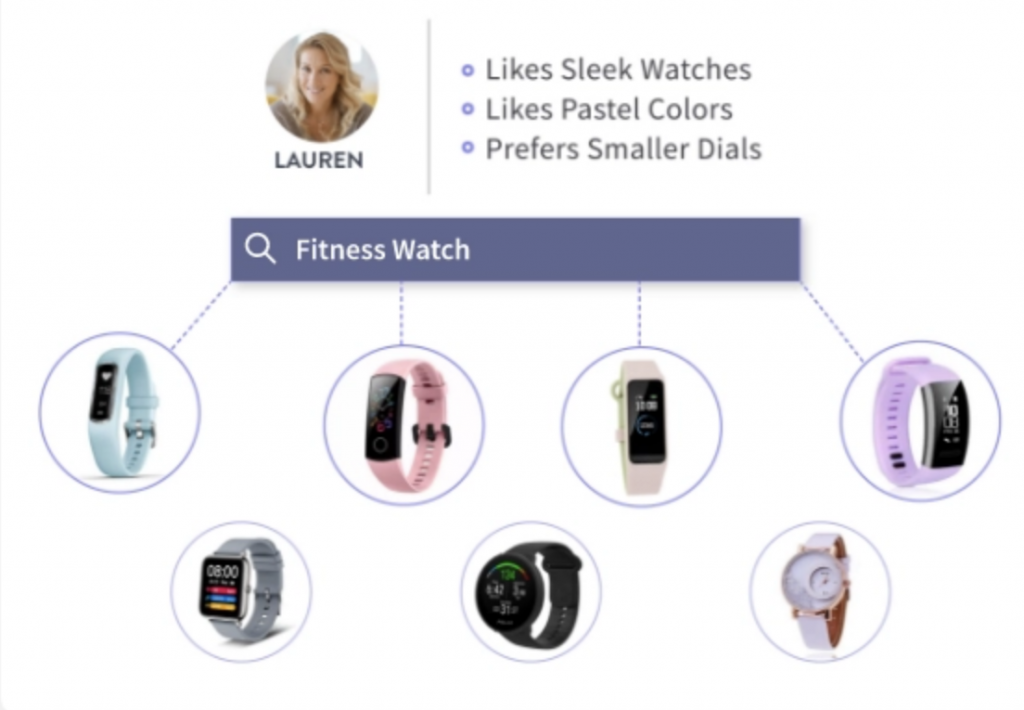 Auto-suggest/Auto-complete:
Have you noticed how whenever you search for something on Google, it jumps to finish your questions for you? Their autocomplete feature is one of the reasons why their search engine is their most popular product. When you google something, based on your query, Google starts guessing what you might be typing next. Now, this is just what we see on the front end.
But in the back, Google doesn't just look for word completions randomly but instead takes into account things like the language of the searcher or where they are searching from, because these make predictions far more relevant to them.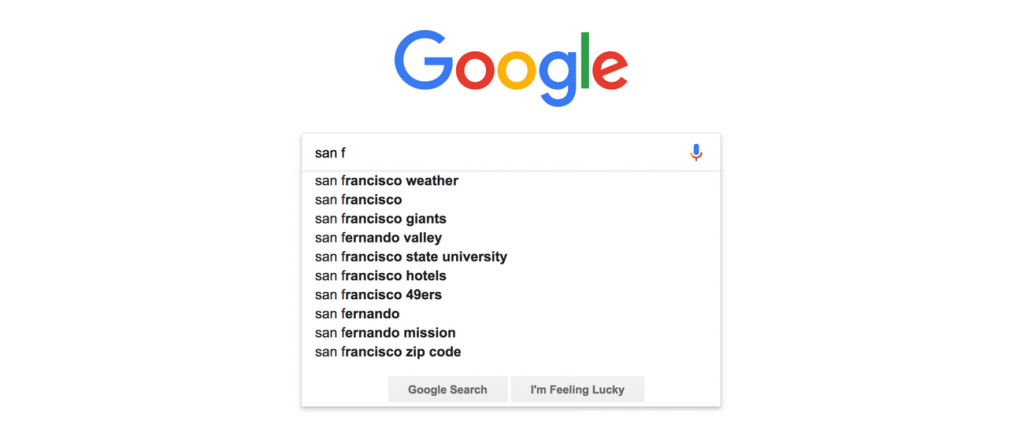 This is exactly how Vue.ai's search solution functions on a retailer's site as well. One shopper on your site might be typing in the word 'vegan' in the search bar. Based on their preferences, Vue.ai might auto-suggest the keyword 'Vegan milk' for them while showing 'Vegan cheese' for another.
Zero results pages:
Vue.ai enables you to avoid the dreaded no-results page by still showing relevant product recommendations or products related to the keyword. For example, don't have the neutrogena hydro boost water gel in stock? You can still show Neutrogena's other products, say their hydro boost emulsion instead.
Instead of just returning a 'sorry we couldn't find what you were looking for' page, Vue.ai goes a step further and shows other relevant products both related to the query and to the user.
Product intelligence based search:
Did I mention our solution is product intelligence based?
You might wonder what exactly that means. Well, most personalized search solutions of today do a fabulous job with AI Powered Search.
They'll have accurate and relevant product listings, sorting categories, and search pages based on the user, etc., mostly everything I mentioned above. But all of this is based only on the data that YOU provide. That you have.
Whereas Vue.ai goes a step further and takes the data you provide, cleans it, standardizes it, and then adds more to it, enhancing the data. This makes for a far more comprehensive and superior search experience on your site.
Imagine you have a dark red colored dress with a sweetheart neckline. Now, with other solutions, the tags that go into this dress's product information page would be the ones that you already have, color: dark red, neckline: sweetheart, sleeve length: short, length: knee length, etc.
But with Vue, you get this and more. The product is tagged with these tags that you provide as well as other tags say, color: dark red, wine red, ruby red, neckline: sweetheart, sleeve length: short, length: knee length, pattern: solid, material: velvet, and so on.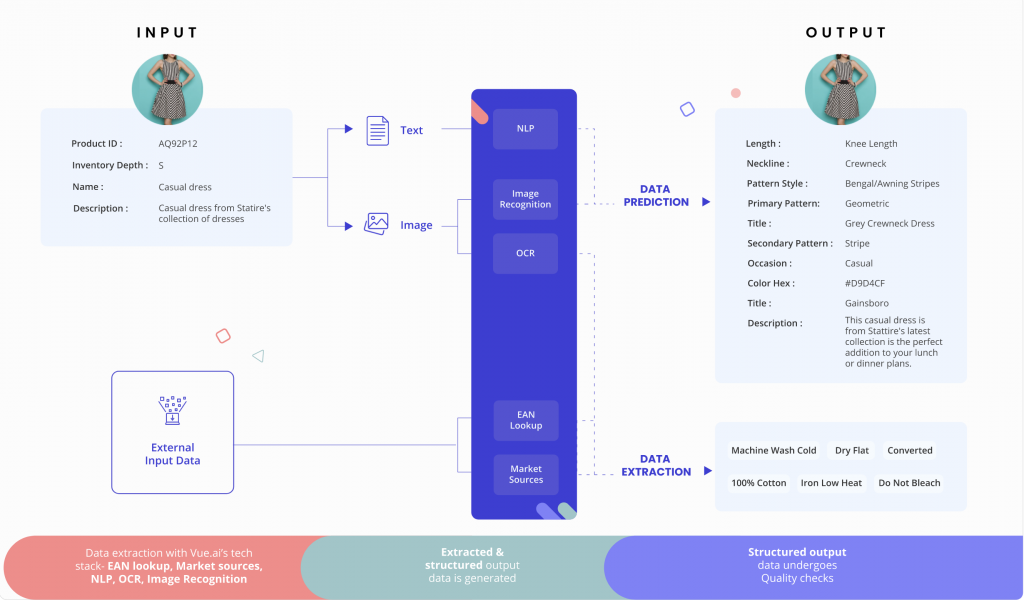 Now shoppers searching for a 'dark red dress', 'wine red dress', 'velvet dress', or even 'solid red dress' will be able to see this product in their search results where previously it would have shown up for only 'dark red'.
Additionally, Vue.ai's personalized search solution is also equipped to handle misspelled words in search queries and will be able to return results just the same.
If you would like to learn more about how the solution works, you can check out this video here.
AI Powered Search will continue to remain an important part of creating a cohesive customer experience on the site. Especially in today's age with shoppers already expecting personalization up front on any platform they use.
If you are ready to capitalize on this and create a truly personalized search experience on your site, then contact us at Vue.ai today!