AI and Automation Tools To Instantly Digitize Your Retail Brand

4

min read
Reading Time:
4
minutes
Retail businesses worldwide are in one of three phases: shock, stabilisation or recovery. Regardless of the phase, they're in, every retail business, even the traditional ones that have depended solely on physical stores to drive sales so far, have arrived at one conclusion: AI is the 'vaccine' for retail to survive in the post-pandemic world.
In fact, retail businesses that made the jump to digital before the pandemic, recovered (from the initial shock) in the first few weeks of the pandemic itself. Some are even expecting sales growth upto 20% this year! As statistics and reports worldwide continue to make the case for the digitization of retail — it's become clear that AI and automation tools for retail are no longer a good-to-have, they're a must-have.
As more and more retailers offer curbside pickups while rapidly transitioning online, there's no doubt that e-commerce and omnichannel retail are the new normal in the months and years to come. The vast majority of consumers are not about to step out of their homes to shop anytime soon. They will want things — be it grocery, furniture, or fashion— to be delivered to their doorstep or to pick up their goods from stores with minimal human interaction. The number of footfalls at physical stores are set to change drastically – and the physical store itself will not be what it used to be. Ankiti Bose, the CEO and Co-Founder of Zilingo, was recently quoted at our signature online event, R-Vue Connect, that the physical store of the future would either be "fulfilment centres or experience centres".
Additionally, consumer priorities are also changing rapidly, and therefore, retail brands must take all steps necessary to remain in the top bracket of their consumers' minds. In order to do this, they must ensure the facilitation of seamless omnichannel experiences through digitization. So what are the tools you need to transition your retail brand from offline to online?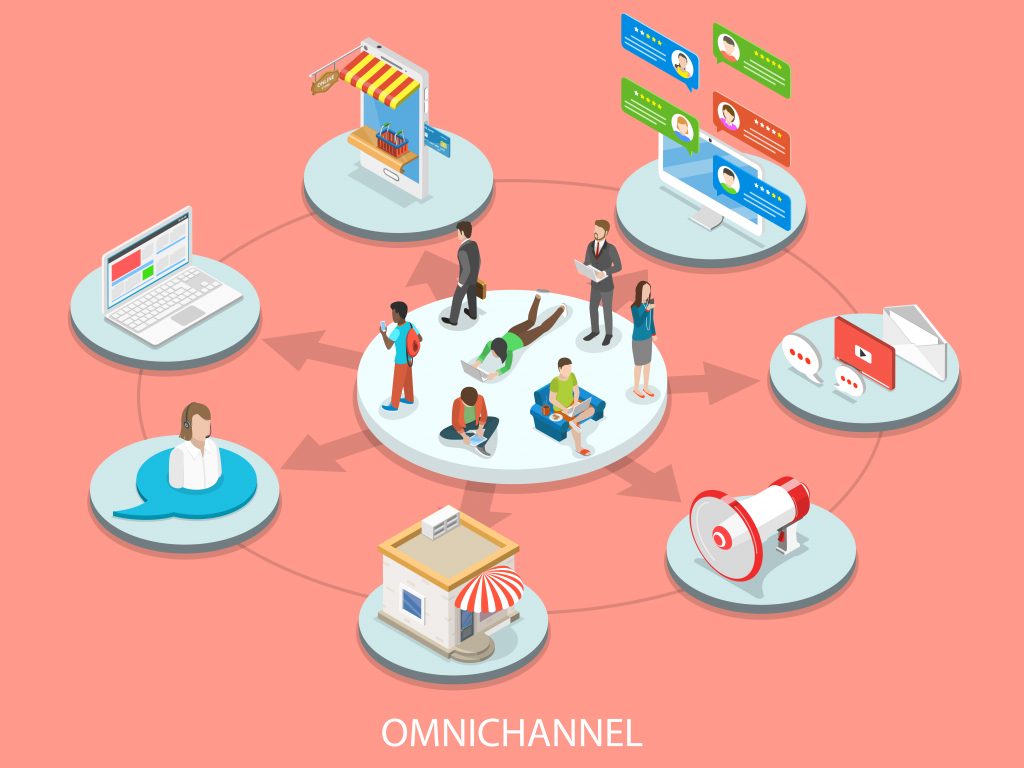 AI and Automation Tools To Instantly Digitize Your Retail Brand
VueTag
Fashion brands can improve the shopper's product discovery experience online with clean, labelled and structured data.
VueTag helps fashion brands manage, organize and enhance their product catalogs with rich metadata using computer vision and with next to no manual intervention resulting in 10X faster product digitization and significant cost savings at scale. In addition to visual extraction, VueTag can also use any supplied text information to extract attributes and / or check for quality consistency across the varied sources of data. E-commerce Product Managers can ensure a seamless product discovery experience for their shoppers, increasing engagement and reducing bounce rates with accurate product tags, titles and descriptions generated by our AI algorithms. As a result, merchandising teams can curate collections and thematic pages with style, occasion, season tags and more. Buying teams can make informed decisions about assortment planning and forecasting.
With VueTag, you can generate distinct, consistent and accurate tags and improve overall catalog quality. The system is also inherently designed to be self-learning, with feedback from your QA teams flowing back into the network for retraining, resulting in even faster processes and more accurate catalogs.
[Click here to know more]
VueModel
Why spend time digitizing when you could spend time selling? Get your products out in the market sooner. With the help of AI, VueModel helps create fashion imagery 5X faster than regular photoshoots.
Vue.ai's product for AI-powered on-model fashion imagery cuts down on the need for these cumbersome photoshoots. Retailers spend up to $500 for a single look and in some cases, even more. With A.I based studioless on-model product imagery, you can save up to 75% of the photoshoot costs.
When shoppers see products on models, they are able to visualize them better, products become more relevant to them – and they are able to relate to your brand better. Size and ethnicity visualization also leads to reduced returns and increased conversions. Consumers can make truly informed decisions, making them more likely to return to the site.
[Click here to know more]
VueCommerce
With improved product discovery and high-quality product images, 1:1 dynamic personalization to improve shopper experience becomes easier. Vue.ai automated, deep tagging of products using text and vision, can classify them and make meaningful connections between them. Organized data is everything a retailer needs to understand the nuances of shopper preferences. Organized data that improves product discovery and processes that adds high-quality product images adds to the site will significantly improve the shopper experience. 1:1 dynamic personalization that marries product intelligence and customer intelligence improves retention and loyalty too.
Related Article
Retail personalization – Ultimate Guide