7 Ways AI Can Fuel Sustainability For Businesses

5

min read
Reading Time:
4
minutes
Shoppers are becoming increasingly mindful of the climate crisis — from California's giant Sequoias burning down to being inspired by Greta Thunberg's speech. The time to take action is now. Research shows that a whopping 73% of global consumers say that they would definitely or probably change their consumption habits to be more sustainable. Consumers are conscious of the products they are adding to their carts. Not only are they adopting more eco-friendly options such as thrifting. They are also concerned about how their favorite products are bought to market. This has pushed businesses to think green and adapt as quickly as possible. This is where AI can help with sustainability.
Here are 7 ways AI can fuel sustainability for businesses:
1. Personalized journeys
From the eyes of a conscious customer, businesses are always trying to upsell and cross-sell their products. Thus, if a brand's sustainable initiatives are not made clear to the consumer, it could lead to many lost opportunities.
With AI, businesses can personalize marketing emails and notifications to promote the most relevant products to these conscious consumers. It's important to note that sending generic promotions can be perceived as opportunistic marketing. Furthermore, when businesses offer a personalized search experience, customers can get accurate results faster.
2. Manage inventories with AI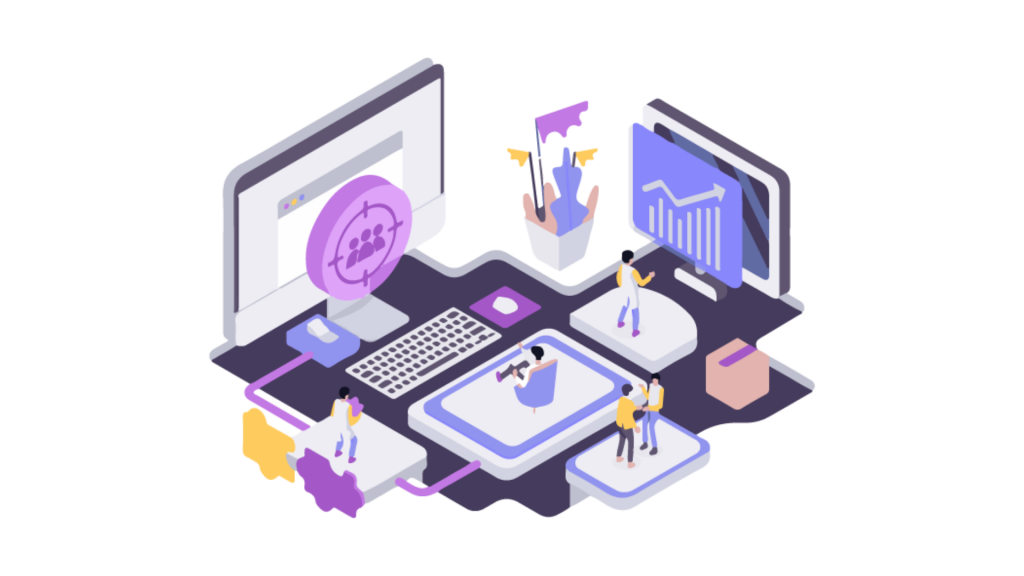 Another important aspect of this it is crucial for businesses to manage inventory from manufacturing to product distribution. However, manual inventory management is time-consuming, tedious, and prone to human errors. So adopting AI for inventory management can be efficient for businesses. AI can also bridge huge gaps in waste management from assorting ethical vendors to regulating recycling processes.
3. Made to order products
Many sustainable businesses are already adopting made-to-order practices to eliminate excess production and cut costs. But often businesses have a lot of guesswork to do. Forecasting demand with AI stops retailers from trying to find what their customers are looking for in the dark. AI can help target the behavioral cycle of a customer for businesses to be prepared ahead of time. This allows brands to operate lean and sustainably.
4. AI-generated model imagery
AI has refined fashion retail and the pandemic further accelerated innovations. With traditional photoshoots, there is a spike in the carbon footprint from sampling products for models, the extensive lighting, etc used for photography.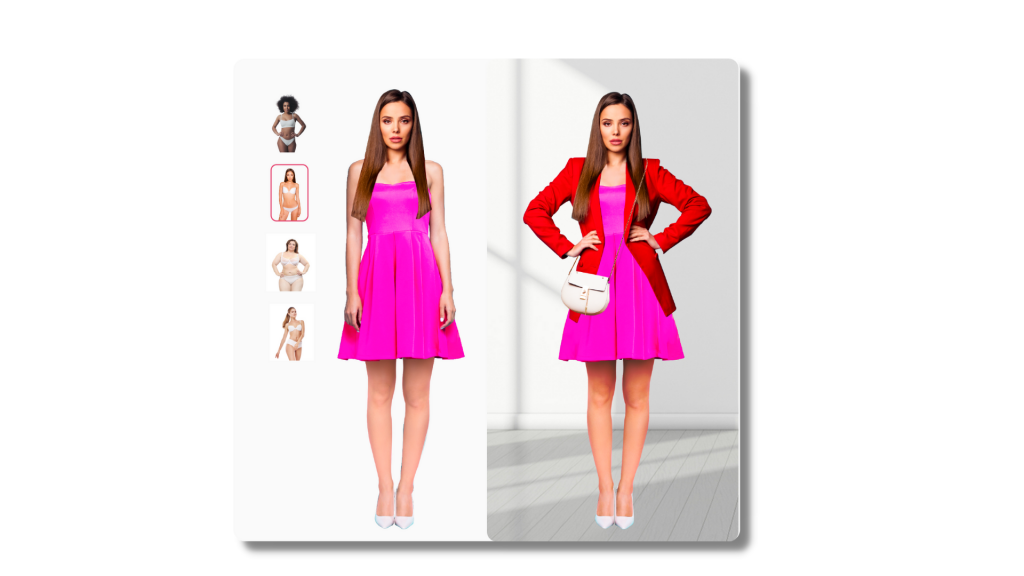 VueModel uses AI to build on-model fashion photos. Retailers can use it to create high-quality product photos for the eCommerce site. This saves a lot of the time and resources required by traditional photoshoots. In turn, it reduces the overall carbon footprint involved.
Returns are another biggest problem. It is not only costing the business but also adds more to the pollution by shipping, re-packaging, excess inventory, etc. Often conscious customers are well aware of this factor and avoid shopping online. But Virtual Dressing Room using AI can solve this problem. Shoppers can mix & match looks, and visualize how they fit on models which resemble them most. This makes the consumer take an informed decision. It reduces carbon footprint to a great extent too. Retailers have already seen a 150% conversion rate by using this tool.
5. Automate catalog management
Information is powerful to zero-waste enthusiasts. Conscious shoppers often look for detailed product descriptions, explaining the manufacturing process and end of product cycle overview. Retailers can create and standardize catalog insights with AI-powered solutions. AI also helps visualize the catalog better to identify trends and gaps in the assortment. Significant conversion rates and unique views were witnessed due to enriched product data with Vue.ai catalog management solutions.
6. AI tagging solutions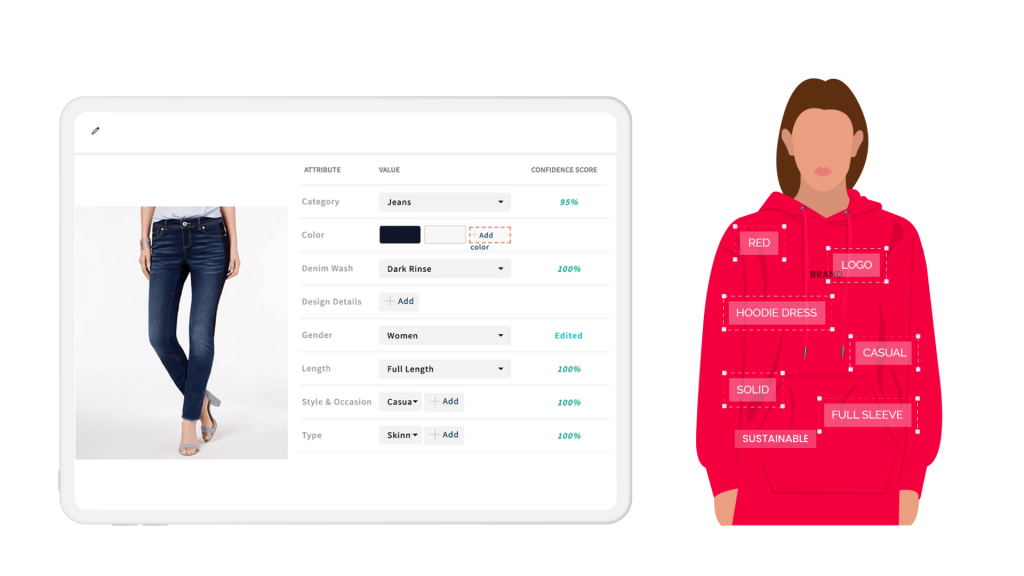 Conscious customers often search with a specific keyword like "sustainable trench coat" or "100% organic". They will become lost shoppers if these tags are missing. This is why AI tagging is important. VueTag, one of our solutions, creates rich product tags, content, and a standardized taxonomy for better search & discovery. With VueTag retailers have seen a 51% increase in catalog accuracy for better personalized search and discovery.
7. Curate subscription boxes
Buy less, buy better ethos is the way forward. Buying less doesn't mean there is no demand. Conscious consumers often buy at regular intervals. Curating subscription boxes works great here as there is a specific pattern of shopping. But scaling with manual curation can be slow and difficult to personalize. Using AI, the Subscription Box Curation Tool helps retailers personalize for every individual shopper and build highly relevant boxes at scale. ThredUp is one such company that has seen a reasonable impact with the AI-based subscription tool.
At the end of the day, consumers have come to demand ethical practices from businesses. The solutions to this are generally time-consuming and tedious for manual intervention. This is where AI can help. AI can sit behind these tools to assist businesses to reach faster towards their sustainability goals.
Read More about Virtual dressing room