5 Steps To Video Marketing Awesomeness

3

min read
Reading Time:
4
minutes
In 2018, 90% of content creators are shifting to videos over images and text. Studies have found that consumers are excited by videos; in fact, people spend about one third of their online time watching videos. If you are someone in video marketing, then you will definitely know that video marketing is not new, and has been around since the time television was invented. It does not matter if you have just started off with video marketing or you are a seasoned veteran in the art… here are 5 simple ways to supercharge your online video marketing game!
Do These Scenarios Sound Familiar?
If you have gotten this far, then you are someone who has been doing some form of online video marketing and by that extension you would have run into at least one of these following scenarios:
Videos make it difficult for site visitors to identify the product being shown and the path to purchase is not clear.

Videos on a mobile screen can be hard to navigate around.

Your video ads aren't reaching a large enough audience because they are throttled.

It is very difficult to measure ROI or conversion metrics from your video marketing campaigns.

If you try and retarget the audience profile from YouTube, they have to pay Google for the privilege of running media campaigns.
Your Key To Video Marketing Awesomeness
Presenting VueStudio, an advanced shoppable video technology that lets you create visual stories that sell instantly. Using Vue.ai's Image Recognition and Computer Vision technology, VueStudio is able to make each frame and each pixel shoppable while also providing the flexibility to edit, create and design each video to stay consistent with specific brand requirements. The solution allows you to curate collections and create themed landing pages with video, and those that can be syndicated across all your channels.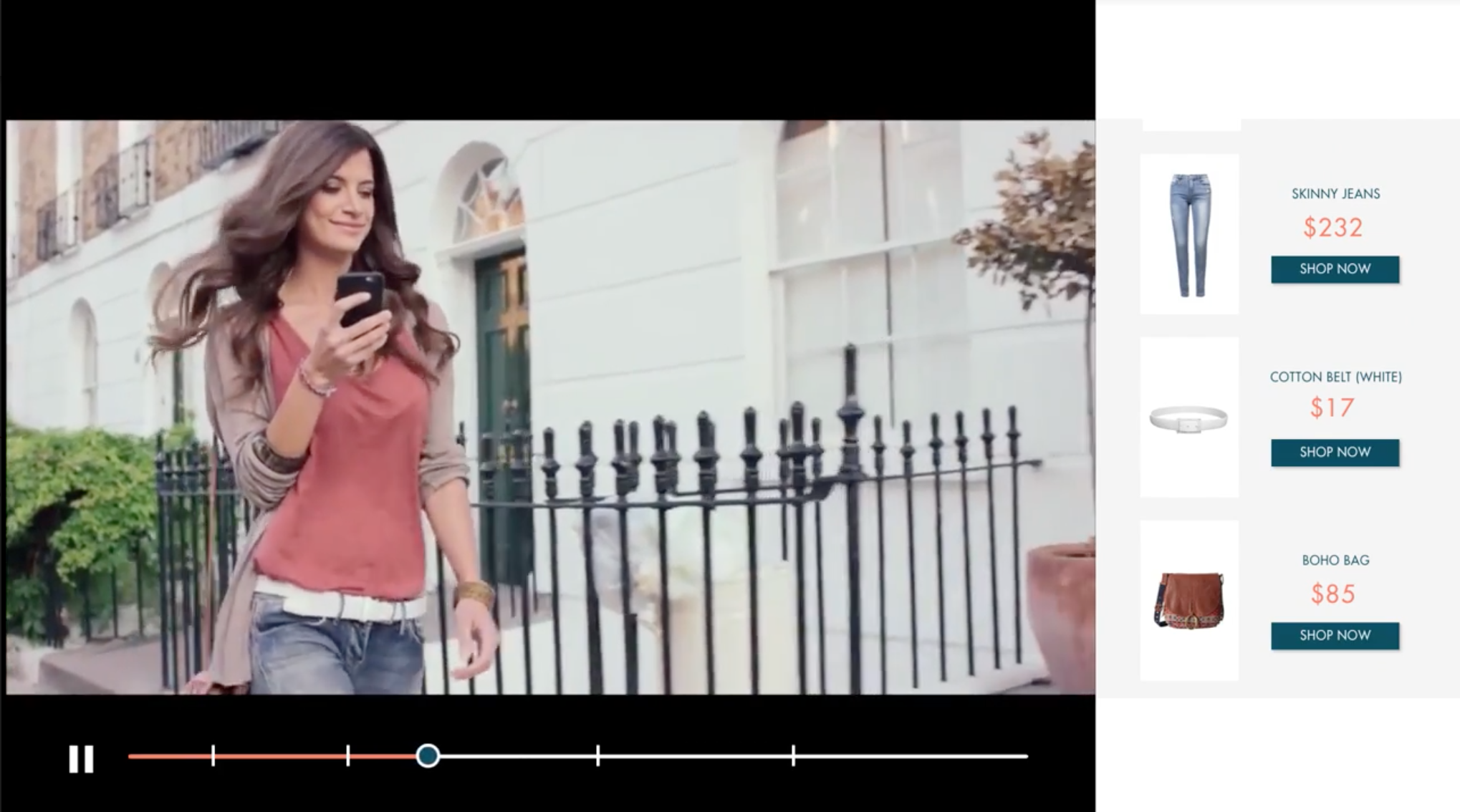 Sounds interesting? Here's how you can go live with VueStudio in 5 simple steps.
1. Upload your videos
Upload your videos. Sit back while the tech works it's magic.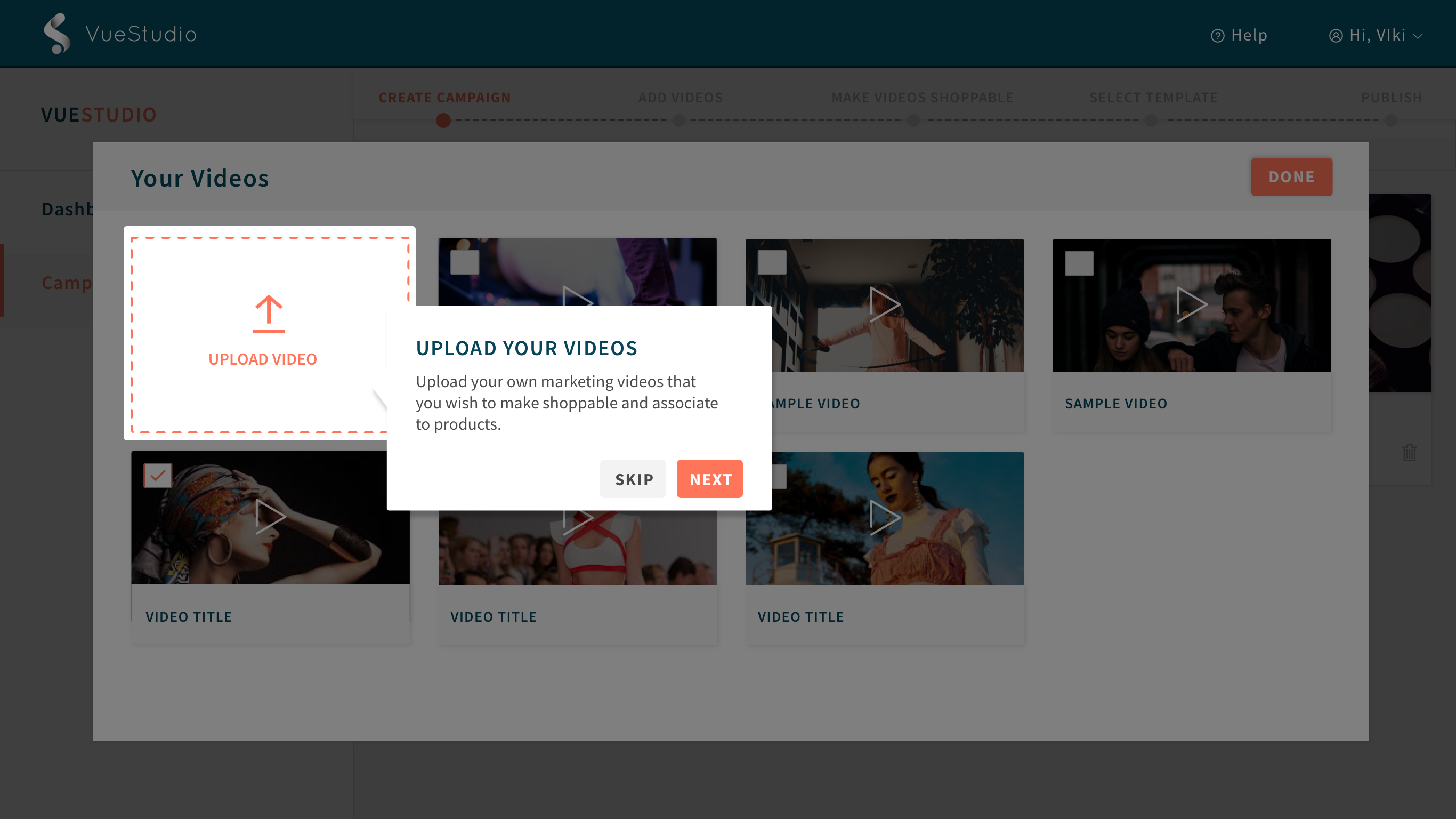 2. Create a campaign
Choose the videos that are a part of your video campaign and give your campaign a cool name. Curate the latest collections, or run event-based and season-based video marketing campaigns.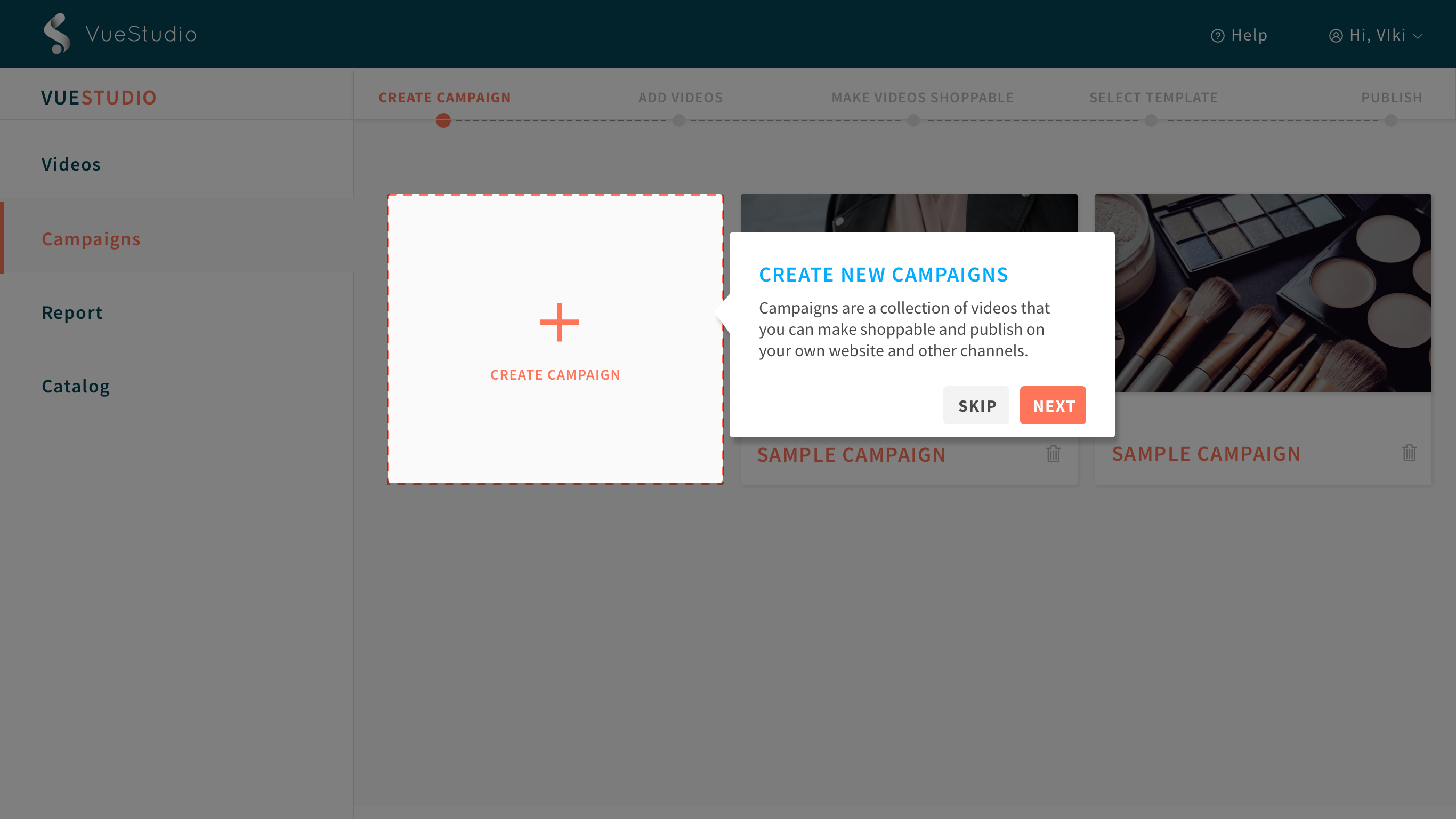 3. Make a video shoppable
VueStudio automatically links your products to the video by analyzing each frame and pixel. Using the feature rich editor, highlight products of choice, choose from automatically detected frames & products or pick your own frames and corresponding products from your catalog.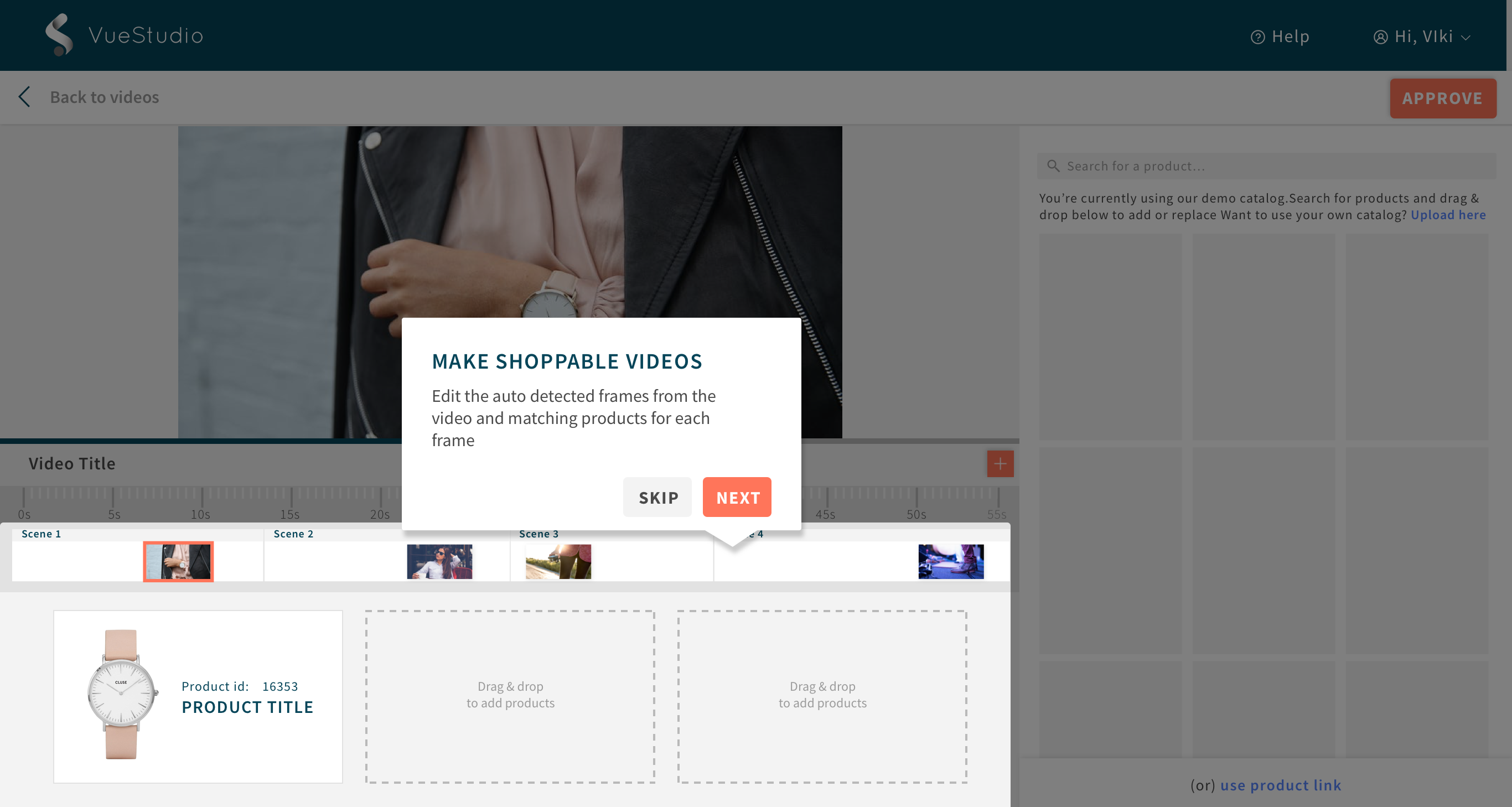 4. Customize & publish
Choose from a range of styles, layouts and publishing options for the channel you'd want to market your videos on. You can either publish on a self-hosted landing page, use an embed code to put the shoppable widgets on your website or use our feature-rich and light-weight SDK for complete customizability of the shoppable videos on your site and app. You can also customize the front-end experience for the user by choosing from a variety of templates, interactions and colors to match your brand language.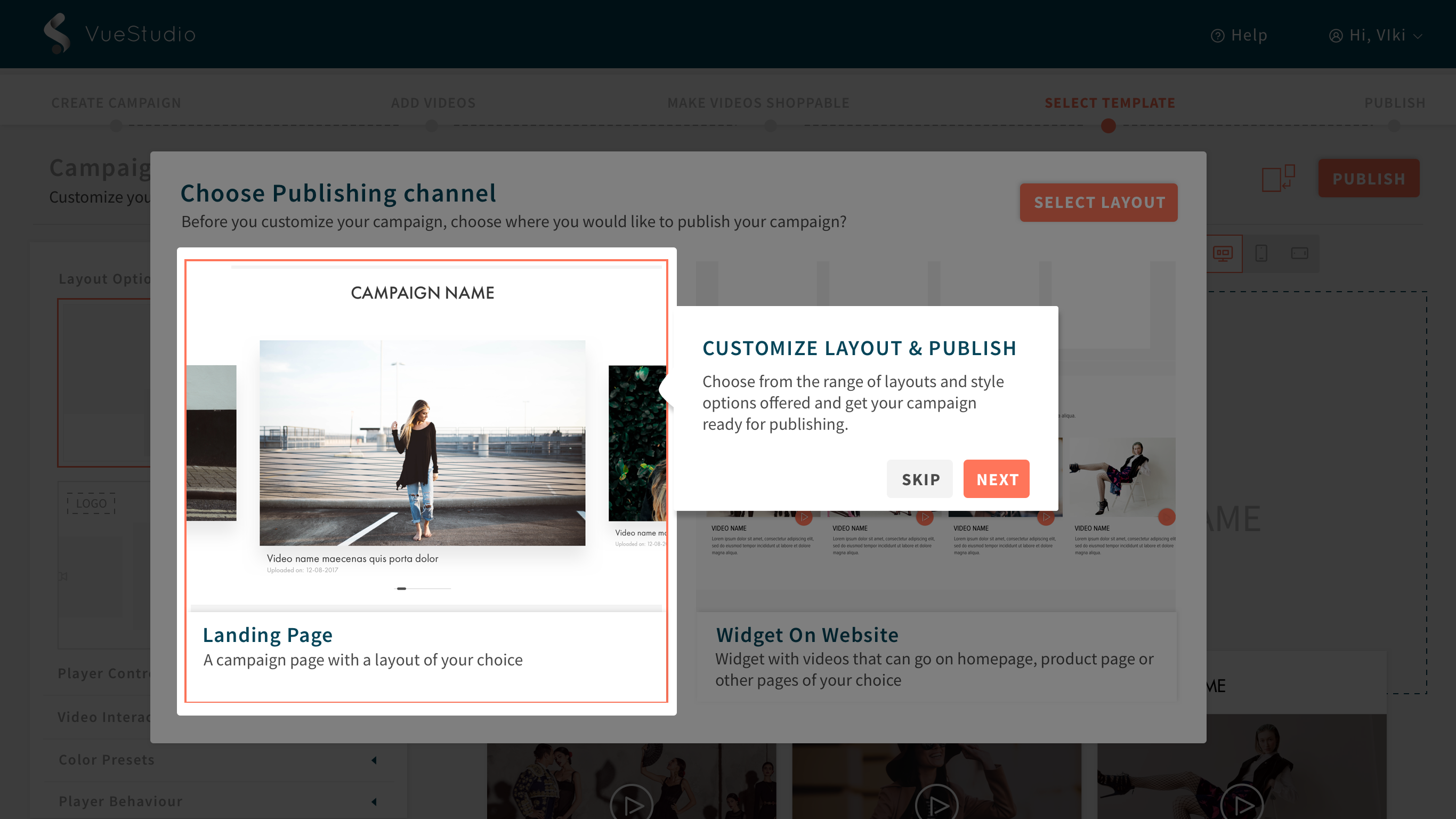 5. Go live!
Share with your audience, measure engagement and track usage.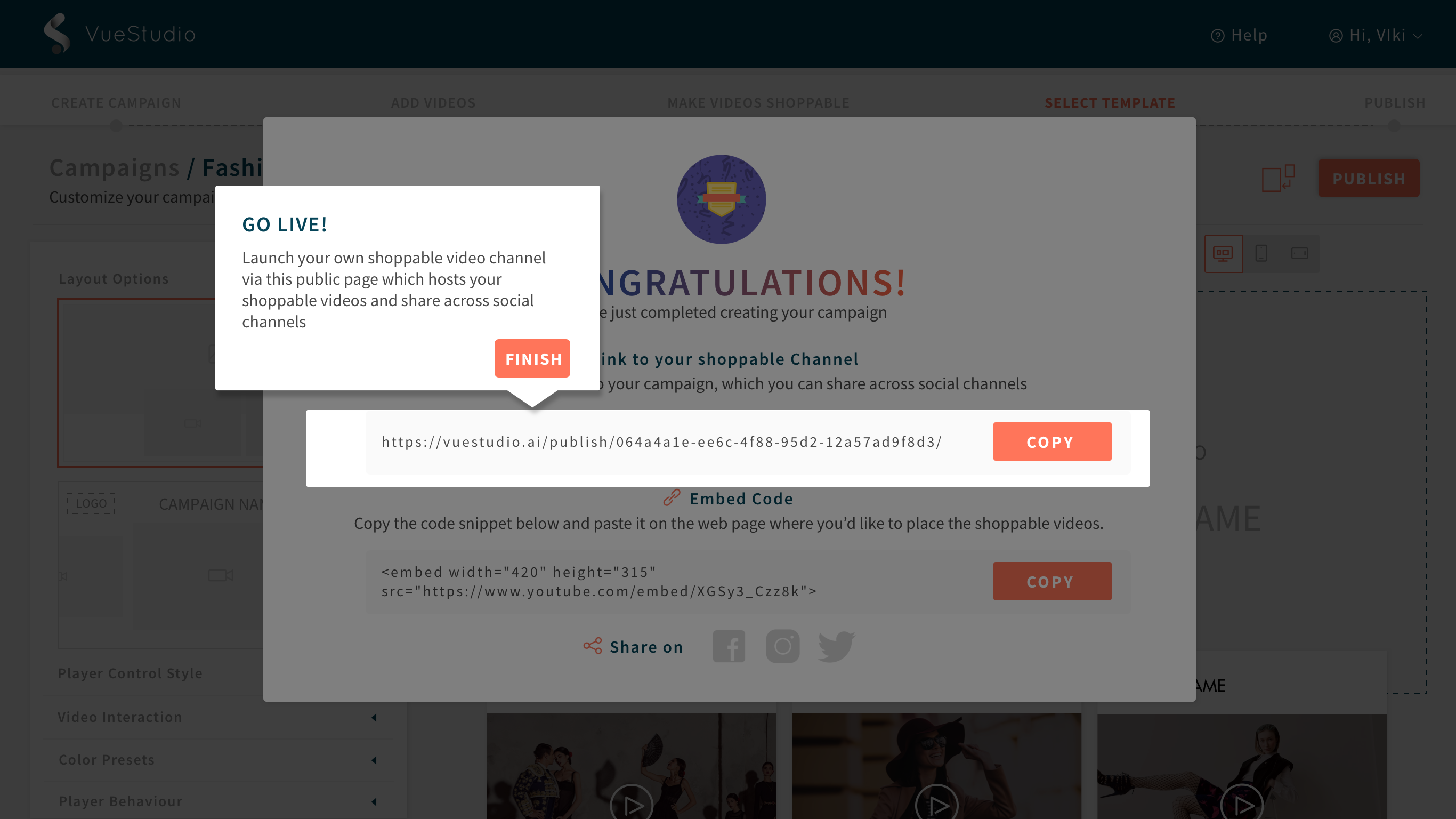 And this is not all. Wondering how you will track ROI on all your video spend? VueStudio's inbuilt live analytics tracking dashboard will make sure that you are on top of all the metrics you need to track performance.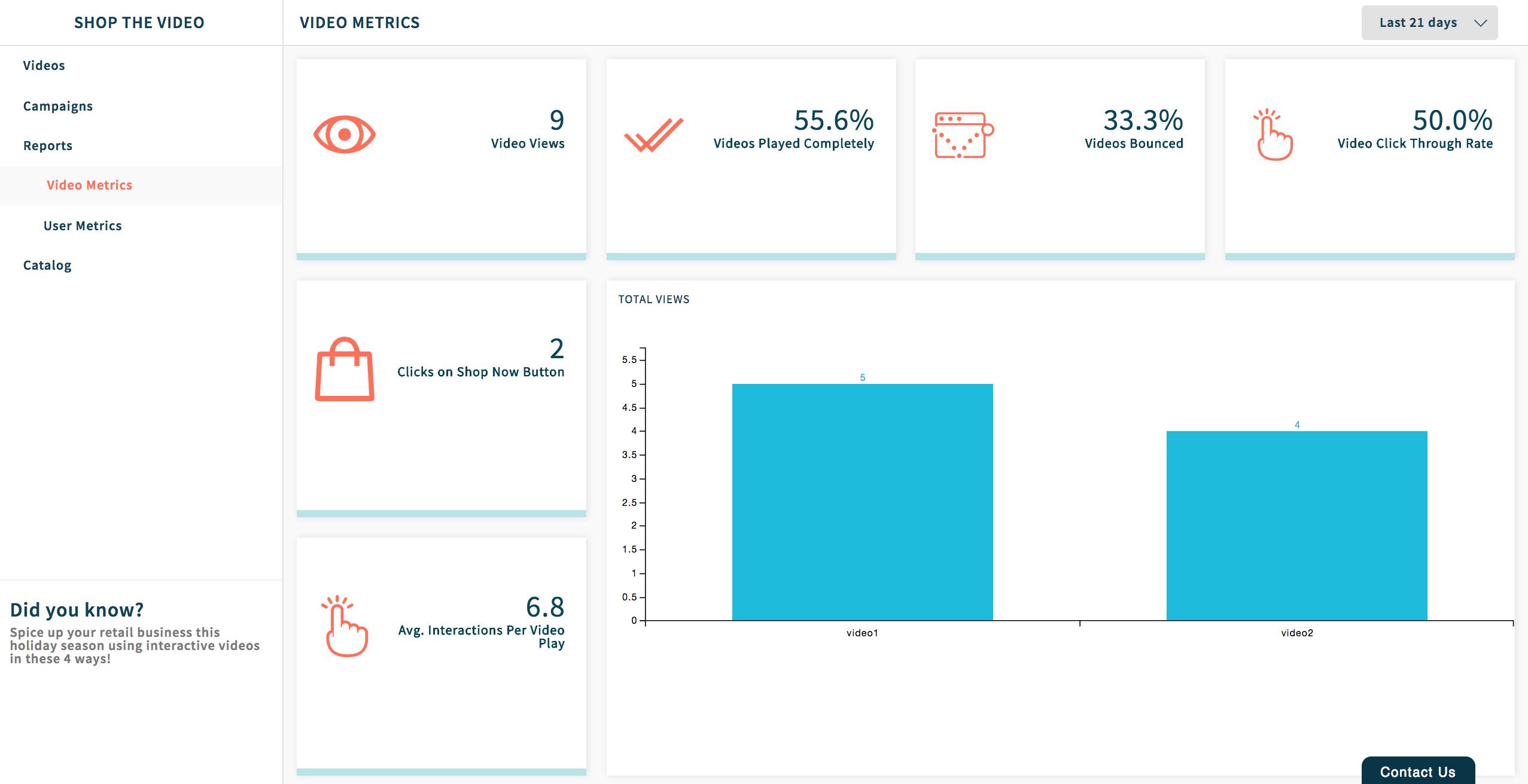 And that's a wrap! You're now on your way to video marketing greatness.
Like what you see?
SIGN UP FOR A FREE TRIAL HERE
Read More About Automated Catalog Management Solution