4 Things Fashion Retail Was Thankful For In 2018

8

min read
Reading Time:
6
minutes
Fashion has always been the stage for innovation – right from the time the sewing machine was invented, until the e-commerce wave today. With a value of close to $2.4 trillion in revenues, it is one of the largest industries in the global economy.
Like fashion trends that change ever so swiftly, the industry has also been growing by leaps and bounds, making 2018 a phenomenal year.
Market trends and consumer preferences also drove fashion retail up this year, and brands that perceived these demands had a lot to gain. Here are a few things that worked out amazingly well for fashion retail this year.
1. Offline Is Here To Stay – It Is All About The Experience!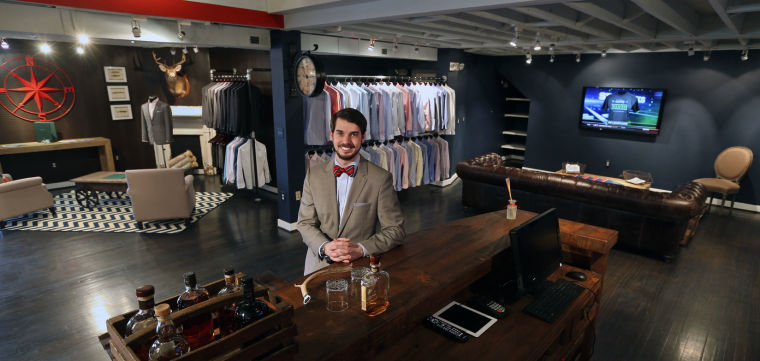 With consumers increasingly seeking out experiences rather than products, fashion brands have made experiential retail their new motto. So, offline stores are not going anywhere anytime soon. The goal has been to make shopping at physical stores a more immersive experience, giving people a reason to return to a superior experience rather than mere products and services.
Retailtainment, retail marketing as entertainment, is what offline retail is all about now.
"Retailtainment is the use of ambience, emotion, sound and activity to get customers interested in the merchandise and in a mood to buy." – George Ritzer, Enchanting a Disenchanted World: Revolutionizing the Means of Consumption (1999)
For instance, if a shopper is looking to spend a day shoe shopping, the House of Vans in London is the place to be. This experience center merges art, music, street culture, and fashion all into one. A shopper can find a whole range of things to indulge in like a cinema, a café, live music, and an art gallery. Its unique feature, however, is its designed-by-skaters ramps and street course in the bottom floor of the building. The skate park takes in skaters who are as young as 5 years old. Initially started in London, the House of Vans is now also in Brooklyn and Chicago, in the US.
Likewise, when men walk into any of the Alton Lane showrooms across the US, they have countless options to choose from beyond the bespoke suits they are there to buy. Whether it's sipping on bourbon or hot tea or selecting the soundtrack of their choice, men have it really good while suit shopping here. They could also ditch suit shopping for a bit to play cards in one of the rooms while others go through the 3D body scanner that gets measurements done at the store.
The key to nailing experiential retail like Vans or Alton Lane is to be interactive, unique, and reliable while connecting with customers to give them a lasting experience. Today, there are many avenues and resources to enable retailers to provide these experiences in-store.
2. Automation – Everywhere!
Taking to automation for production processes can prove to be a real financial boon in fashion. Manufacturing overheads drop, and output increases multifold because of improved accuracy, production line efficiency, and lower labor costs. This, in turn, reduces product prices, making it easier for shoppers to spend more and shop more from the latest fashion trends.
Automation is also increasingly making its way into production in fashion. There is increased use of robotics in replacing human efforts in processes like sewing and designing. Nike has, for a while, been using a form of static electricity to help its machines design parts of shoes. It now uses this technology to put together a sneaker's upper, which has for the longest time needed human intervention because of difficulty in manufacturing.
Processes like auto tagging of catalogs are increasingly becoming an imperative for fashion brands. With AI powered product tagging, it is now possible for algorithms to extract the visual attributes of any product and use that information to generate product tags, as well as titles and descriptions. This drastically reduces the time it takes to upload products on to the site, thus making product digitization faster and more efficient, as well as improves tagging accuracy, when compared to current manual processes.
While product recommendations have been around for a while now, AI based algorithms enable brands to individualize every shopper's journey and deliver an experience driven by shopper intent. Every click within a session by a shopper enables the system to understand THAT shopper's intent better and feeds into their personalized recommendations real-time, leading to increased conversions as well as consistent shopper engagement. Taking this one step further, personalized email marketing enables repeat visits by shoppers, thus impacting customer retention costs significantly.
3. Innovative Marketing Channels
Marketing today is about reaching out to shoppers who want to be reached out to. While brands need to be customer-centric, successful marketing must make shoppers seek out your brand, making them more likely to want to shop and stay loyal. So, brands are focused on capitalizing on this.
Moreover, online marketing is innately trackable, making it feasible to measure the impact of every marketing endeavor, help save on unnecessary costs and ensure channeling of budget towards what works.
Take H&M's inbound strategy for instance. While asking people to sign up for their newsletter on the header and footer of their homepage, H&M incentivize users with a 10% discount on the first purchase. This ensures sign ups as well as visits to their website, thus leading to engagement and possible repeat visits in the future.
Fashion brands are also increasingly looking at the right email frequency with personalized design and content for every customer.
Interactive video marketing, which allows you to shop-the-look or shop-the-video, is yet another powerful marketing and sales channel. They are truly the answer to the need for instant shopping and gratification. While online retailers are already providing features like same-day delivery and pay-now, pick-up-later, catering to shopper's conveniences, interactive videos allow consumers to enjoy the thrill of the see-now-buy-now experience.
Bloomingdale's and Cotton recently collaborated and took this to the next level with a catwalk fashion show. The show lasted all of 60 seconds on Snapchat but managed to put together more than 40 shoppable looks with a click-through rate of 10%. Now, that's fast fashion!
4. Making sales truly Omnichannel
Generation Z is taking the world by storm, and the fashion industry hasn't been spared either. The wardrobes of this bunch of shoppers closely identify with their worldviews – they are ultra-realistic and ever-connected.
And social media, as it happens, is hugely responsible for paving the way for this. It helps fashion brands interact directly with Gen Z shoppers, use friends and family to influence through likes, shares, and recommendations, and gather data for identifying shopping preferences and purchasing trends.
In 2018, fashion retailers have been all about turning social media engagement into sales. Instagram, of course, has become a hot favorite for both Gen Z shoppers and fashion retailers. Shoppers have been up to date with trends by following their favorite fashion brands, while brands have been focused on increasing functionality with features like tap and buy.
Online fashion brand Lulus has had a lot of success with Instagram shopping recently. They found that over 30% of their shoppers who tap to learn more about a product visit their site through the "Shop Now" feature.
Also, omnichannel sales for fashion brands have become more complex with Gen Z. While they are native to digital, a surprising number of Gen Z shoppers say that they would prefer to shop in a physical store rather than online. So, brands have also had to increase interconnectivity between their online and offline channels to prompt sales.
Services like click and collect or buy online pick up in store (BOPIS) have been on the rise. Retailers have obviously benefitted from this as shoppers end up buying even more items when they come to collect in store. Gen Z shoppers and millennials reportedly capitalize on this a fair bit with as many of 42% of them using the BOPIS service.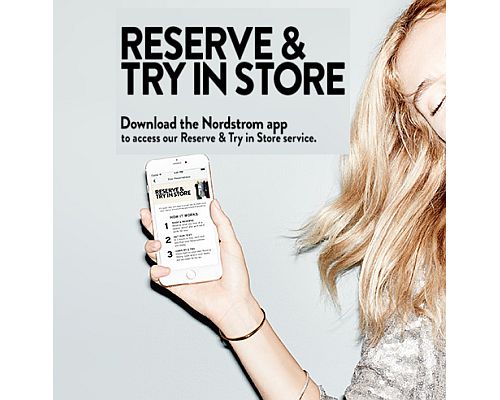 Fashion retailer Nordstrom has gone a step further with its "reserve online, try on in store" option. It first allows customers to reserve items via its app. And when the items are available at their nearest store, customers are notified via text. Once customers arrive at the store, they're notified again of where to find a dedicated dressing room containing their items. As many as 80% of shoppers who tried this service used it again.
2019 And The Way Forward!
So, what's next? The opening up of markets beyond the west is one trend that several global fashion giants have caught on to, and other fashion retailers will soon want to focus on.
This is in line with the McKinsey State of Fashion 2018 report which suggests that non-Western markets will soon contribute to a more significant share of global apparel and fashion sales than Europe and North America. Asia is home not just to the most number of people, but also to rising per capita income and a population that wants to mimic the west, and all of these factors mean only good things for Western retailers looking to grow.
Retailers are likely to have a good year in 2019. With the business cycle entering what experts like to call the boom phase, economic growth is expected to increase by 2.7% in 2019 in the US. 2018 has been a year of rapid growth in fashion retail, with innovation marking every move and fashion brands continuing to wow shoppers. Fashion retail in 2019 is likely to be bigger and better with more innovation, technology and newer markets.
Read More About Automated Catalog Management Solution